A Norwegian Maritime Patrol Aircraft (MPA) and a Russian nuclear submarine had a faceoff at the Barents Sea, as per the video filmed by the crew of the Russian submarine, which has been doing rounds on social media.
In the video, a Norwegian Lockheed P-3 Orion reconnaissance aircraft can be seen dropping a sonobuoy in front of the Russian nuclear submarine, 'Knyaz Vladimir.' The incident occurred in the Barents Sea when the Russian submarine had surfaced and was returning from its mission.
Cool video (shown by TV Zvezda) of a Norwegian P-3 Orion dropping a sonar buoy in full view of the crew of a Russian nuclear missile submarine, in the Barents Sea pic.twitter.com/86xgjS10CT (h/t @The_Lookout_N)

— Mike Eckel (@Mike_Eckel) November 6, 2022
In response, the crew of the Knyaz Vladimir simulated using a Man-Portable Air Defense System (MANPADS) against the MPA. To drop the sonobuoys accurately, MPAs must operate at medium or low altitudes over the sea, thus making them vulnerable to MANPADS.
The P-3 Orions first entered the service with the Royal Norwegian Air Force (RNAF) in 1969.
Norway acquired seven Lockheed P-3B Orion aircraft between 1969 and 1979, which became the RNAF's mainstay for maritime aviation for approximately five decades, performing maritime surveillance duties and long-range reconnaissance, as well as anti-submarine warfare (ASW) tasks.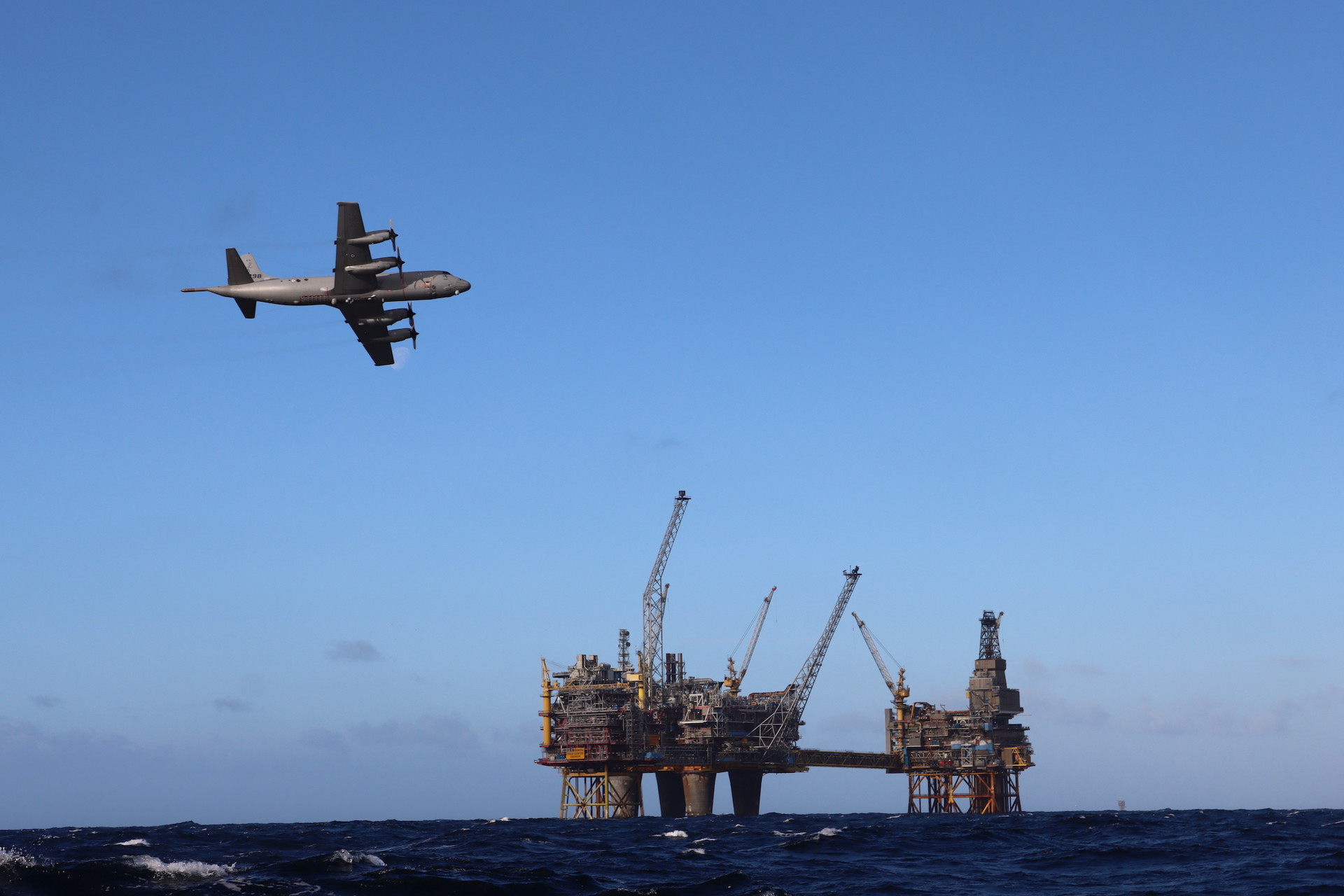 In 1989, Norway enhanced its MPA fleet by acquiring four P-3C airplanes, and between 1997 and 2000, all the P-3Cs were subjected to the Upgrade Improvement Program, and two P-3Bs were modernized into the P-3N standard, with the remaining five P-3Bs sold to Spain.
Currently, the RNAF is known to have six P-3C/Ns in its MPA fleet, according to FlightGlobal's World Air Forces directory 2022.
However, these Orions will only remain operational until mid-2023, after which the newly acquired P-8A Poseidon aircraft will take over their duties.
In 2017, Norway officially announced the acquisition of five P-8A Poseidon MPAs that are based on the airframe of the Boeing 737 civilian airliner. The new airplanes were scheduled to be delivered by the end of 2022, with the plan to realize full operational status by 2026.
The total value of the contract and implementation of the new MPAs was estimated at approximately 11 billion NOK (1.07 billion USD), according to the official information released by the Royal Norwegian Ministry of Defense.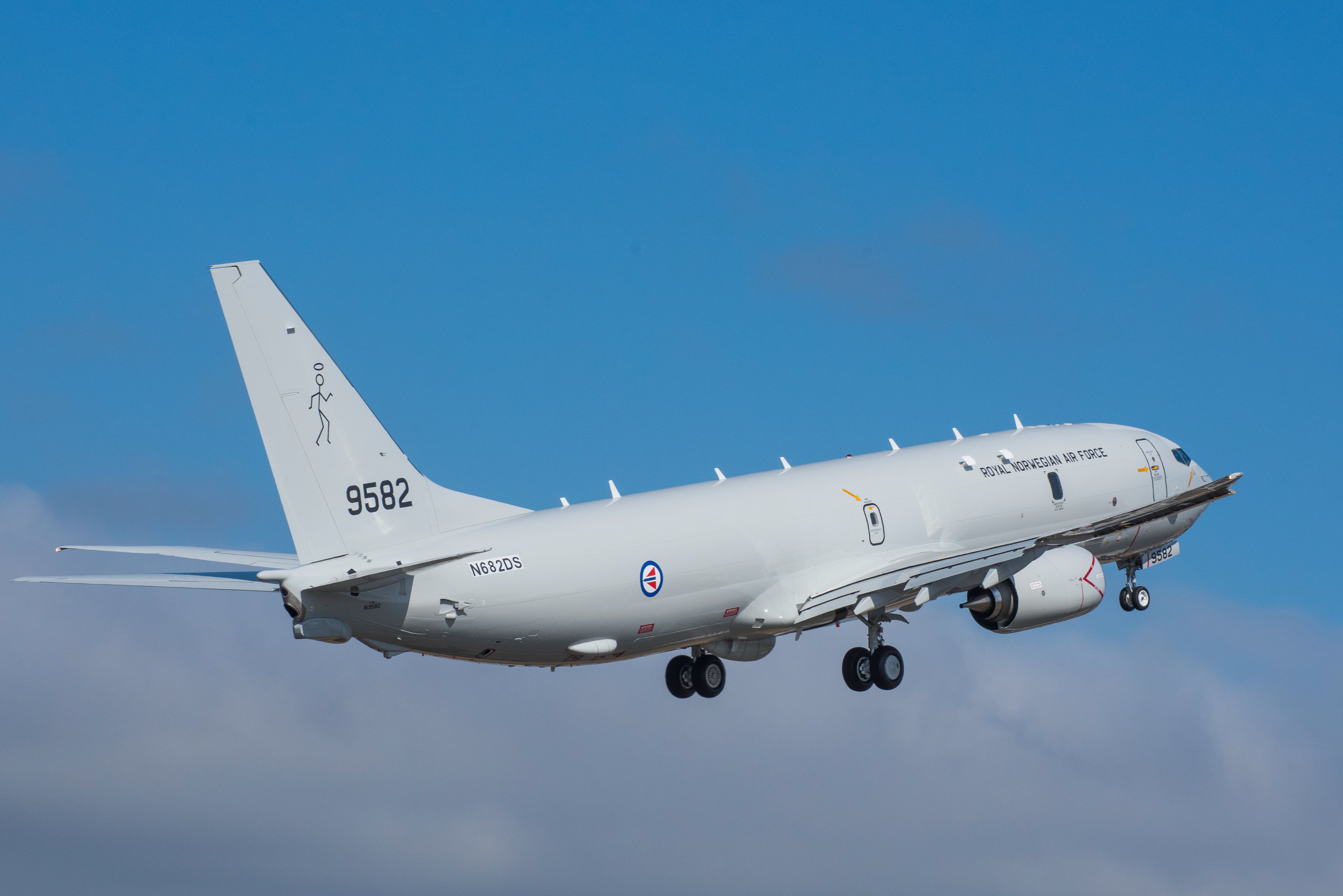 Boeing delivered all Norwegian P-8A aircraft on time, with the fifth and final aircraft in May 2022. All Norwegian P-8A Poseidon aircraft are operated by the 333rd Squadron RNAF, based at Evenes.
Compared to the legacy MPAs, the P-8A is designed to operate at much higher altitudes, and modern GPS-enabled sonobuoys enable the MPA to drop them from higher up, thereby eliminating the threat of MANPADS.
Also, the P-3 Orion aircraft currently being operated by Norway has become increasingly expensive to maintain. In addition, Russian submarine activity has been on the rise since 2010, posing increased security challenges to NATO, as part of which many NATO member countries have been enhancing their MPA and ASW capabilities.
Revival Of Russian Submarine Threat To NATO
Moscow's renewed focus on submarines has raised concerns within the NATO defense planners that Russia could tap into or sever undersea communication cables, as Russian naval vessels have been spotted near these cables, presumably to map the network.
If Russia can tap into these undersea cable networks, Moscow could covertly collect intelligence of great strategic value, such as on financial streams, trading data, and classified military or government information.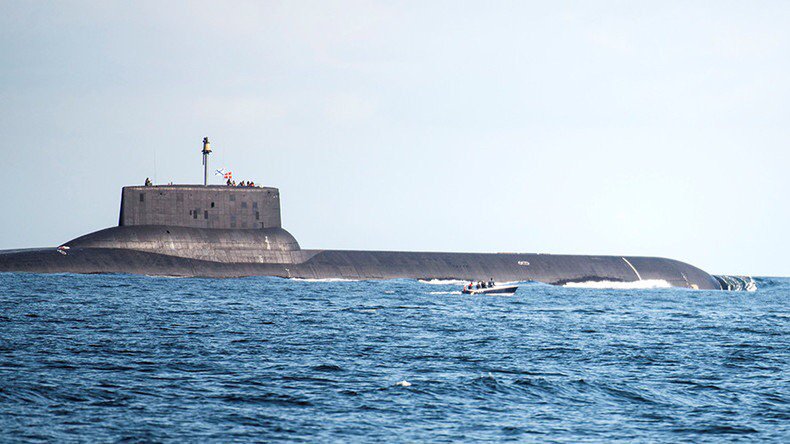 Furthermore, Russia could also disrupt this network by laying mines near these cables, thereby crippling the western economic markets, whose international trading and financial systems are critically dependent on this network.
According to a report by NATO Science and technology committee (STC), if these cables are severed at the right time, the alliance could lose a war even before it begins.
Russia's increased focus on submarines has also brought back Cold War-era concepts of operations concerning the North Atlantic: 'bastions' and 'bastion defense.'
Bastions are those maritime zones where Russia deploys its at-sea nuclear deterrent. The Russian Navy has to defend its bastions by denying the NATO warships access to the region beyond these bastions to keep these nuclear-capable submarines safe.
The 'bastion defense' defensive perimeter stretches to the Greenland-Iceland-UK gap (GIUK gap). In times of crisis or war, US naval assets armed with Tomahawk cruise missiles could cross the GIUK gap to hit high-value targets inside Russia. The Russian tactical submarines' job is to deny these US naval assets access beyond the GIUK gap.
Furthermore, if the Russian submarines can pass through this gap, they could potentially cut off Europe from North America during wartime, threaten the US Coast, and maybe even track down a US ballistic missile submarine.
Another aspect of Russia's submarine threat is the new submarine-launched Kalibr-3M14 long-range precision-guided missiles capable of targeting surface vessels and land targets at ranges of 1500-2000 kilometers.
This capability enables the Russian submarines to strike NATO Headquarters in Brussels and at least 13 capitals of NATO member nations while remaining in the White Sea.
During wartime, Russian submarines could hit critical disembarkation ports for troop reinforcements and potentially even North America's eastern seaboard if they could slip into the western North Atlantic undetected.
NATO Needs To Revive Its MPA Fleet
In light of the challenges mentioned above by the Russian submarine fleet, NATO needs sufficient MPAs and sonobuoys that are vital tools for the MPAs in anti-submarine warfare (ASW).
The MPAs drop large sonobuoy arrays to fix the position of an enemy submarine and track its movements. To maintain 24-hour coverage of a single submarine, at least seven to eight MPAs are needed.
However, in the post-Cold War period, NATO's interest in ASW withered because of the disappearance of the threat from Soviet Submarines. This led to a dramatic decrease in the fleet of MPAs and inventory of sonobuoys across the alliance.
According to an estimate in 2016 by Joint Air Power Competence Centre, sponsored by 14 NATO member nations, the ratio of available Allied MPAs to Soviet submarines was around 1.8 to 1 in the 1980s. As of 2016, the ratio stands at 1 Allied MPA for 2 Russian submarines.
Also, the problem of low-level sonobuoy inventory is exacerbated by the fact that significantly more sonobuoys are now required to detect and track modern submarines that have become much quieter than the Cold-war era submarines.
Furthermore, Russia is known to have been working on the new Burak-M electronic warfare systems for its submarines, which can be used to prevent the sonobuoys from transmitting data to MPA and ASW helicopters flying above.
Burak-M functions by floating the surface and automatically activating its jamming system, which blocks sonobuoys from transmitting information gathered from their onboard acoustic sensors.
Not much is known about the current status of this EW system, except that in March of this year, Admiral Konstantin Sidenko of the Russian Navy told Zvezda weekly that Burak-M electronic warfare complex is already being installed on boats of the latest generation.