In its most recent assessment, the British Defense Ministry claimed that Russia has begun to receive regular resupplies of a small number of Shahed "one-way attack uncrewed aerial vehicles (OWA-UAVs)."
The UK Defense Ministry claimed that Moscow had launched at least 71 Iranian-made Shahed kamikaze drones against Ukraine since the beginning of March. These attacks came after a two-week hiatus in drone assaults in late February.
The ministry added that Moscow might be deploying the drones from its eastern Krasnodar Krai and northern-eastern Bryansk Oblast, which gives it the freedom to strike a wide area of Ukraine while shortening the flying time to hit targets in the north of Ukraine. 
The ministry added, "It is also likely to be a further attempt to stretch Ukrainian air defenses." Since September 2022, Russia has been attacking Ukraine using Iranian-made kamikaze drones, unleashing strikes on civilians and destroying energy facilities around the country.
In February, the Guardian reported that Iran had transferred at least 18 Mohajer-6 drones to Moscow for the conflict against Kyiv just after a 10-person Russian delegation visited Tehran in November. 
Latest Defence Intelligence update on the situation in Ukraine – 26 March 2023.

Find out more about Defence Intelligence's use of language: https://t.co/Bq9Jwdco1f

?? #StandWithUkraine ?? pic.twitter.com/ZqZOb4b4Dg

— Ministry of Defence ?? (@DefenceHQ) March 26, 2023
The WSJ revealed on February 5 that Moscow and Tehran intended to construct a plant in Russia that could manufacture more than 6,000 Iranian-designed combat drones. The plant is yet to be built. Thus, the production line is not anticipated to change the balance of power in Ukraine immediately.
According to US and Ukrainian authorities, Iran has armed Russia with Shahed-136 kamikaze drones that detonate when they collide with their targets. 
Russia has employed drones to strike Ukraine's power grid to damage the country's electricity supplies. But, over time, Ukraine's air defenses have largely neutralized the drone threat.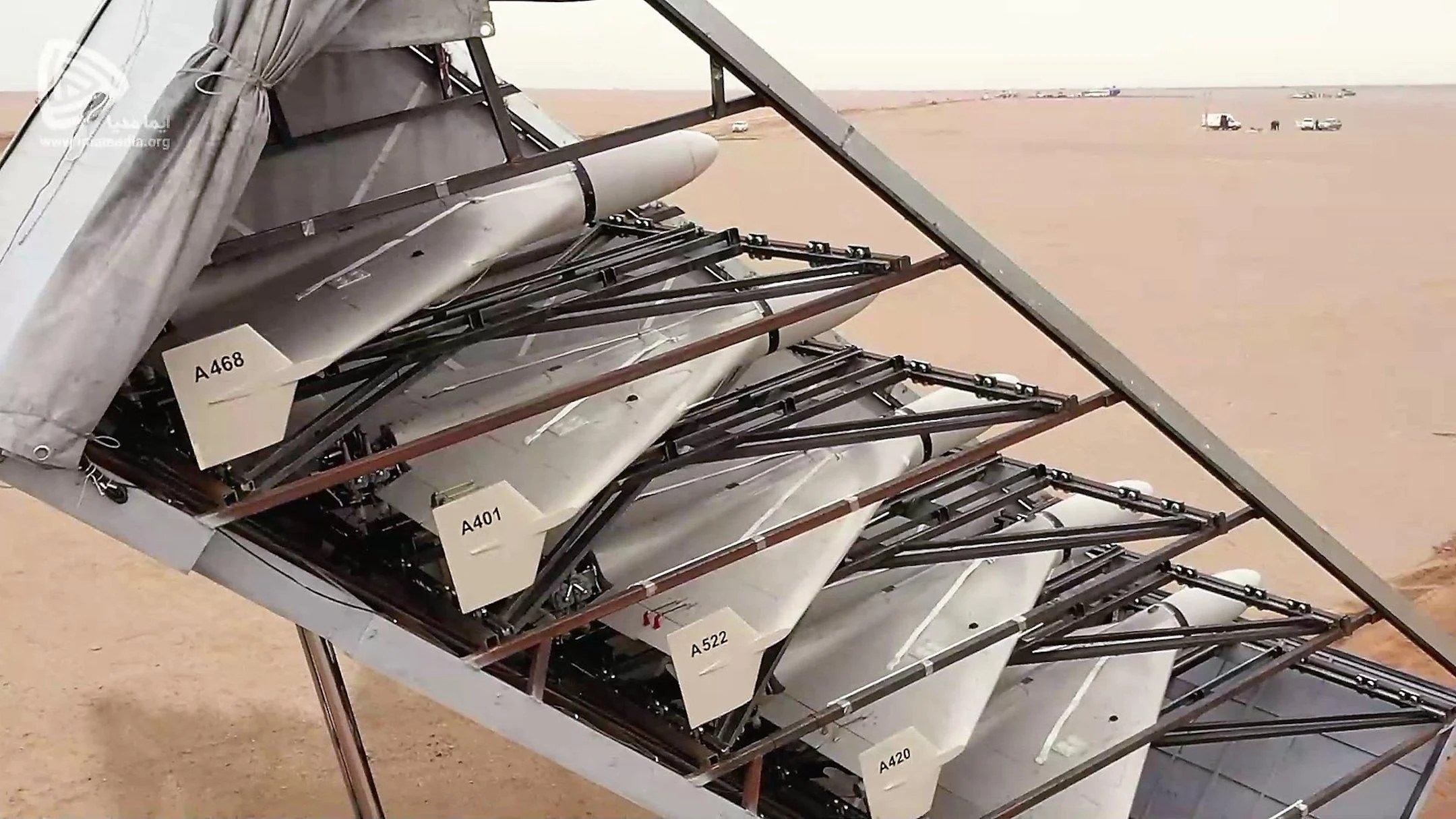 The Shahed-136 is a slow-moving, noisy drone with propeller engines that is generally simple to identify and shoot down. 
The Shahed-136, which is anticipated to have a new engine to make it fly faster and farther, is thought to be in development by Iran in collaboration with Russia. This might pose significant challenges for Ukraine and other countries that might become drone targets. 
Shaheds Causing Mayhem In Ukraine
The Shahed 136 is innovative in its practicality, which, along with its nearly uncanny precision, long range, and relatively cheap cost, distinguishes it from other tactical standoff weapons. 
The avionics systems used by the Shahed-136 are mainly based on components of commercial grade that can be bought and sold anywhere in the world.
The Shahed-136 is a "truly revolutionary precision weapon," according to the Royal United Services Institute (RUSI), and it poses a threat to Western defensive systems and technologies.
"It stands to reason that in time, more effective measures will be found to intercept and destroy them en masse. Western military technologists should strive to achieve this as soon as possible," it added. 
It is also reported that the Iranians have taken advantage of loopholes in Western export regulations like the Wassenaar Arrangement, which regulates the export of dual-use goods, and the Missile Technology Control Regime, which sought to prevent the export of goods and materials related to UAVs and missiles.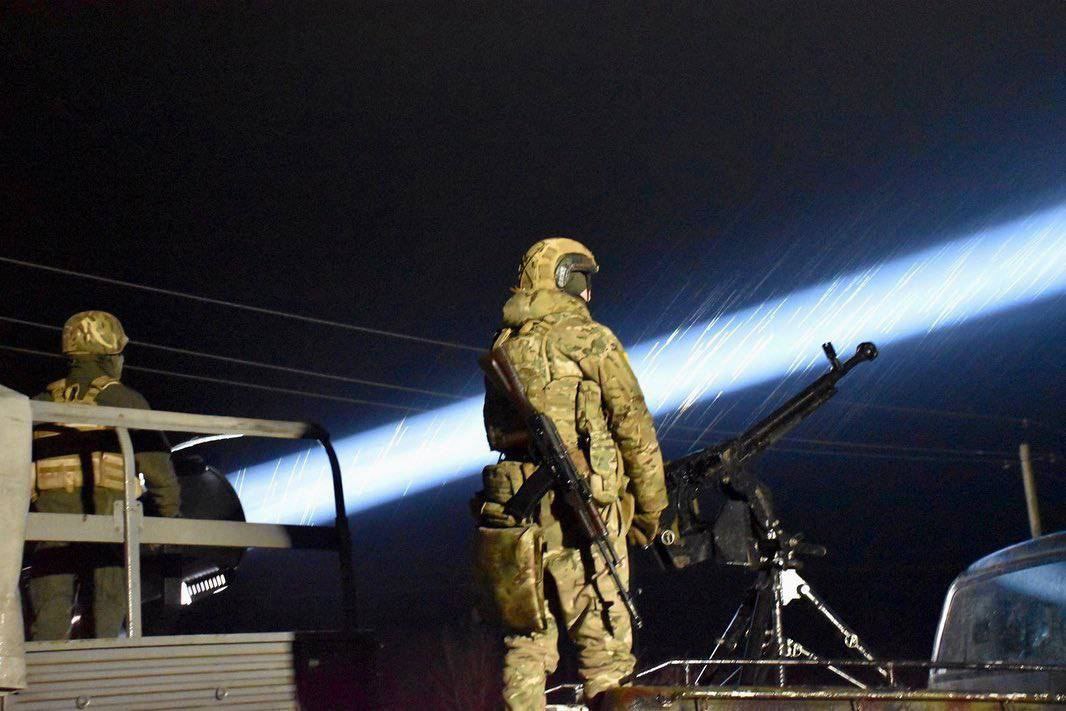 The Ukrainians claim to have shot down Iranian-made drones with a success rate of 50% to 70%, yet the UAVs have inflicted significant damage despite having relatively insignificant warheads. 
In his December 21 speech to the US Congress, President Volodymyr Zelenskyy acknowledged their effectiveness, saying, " "Deadly Iranian drones sent to Russia in their hundreds became a threat to our critical infrastructure."
It has proven to be incredibly difficult to defend against the Shahed-136. However, several videos shared on social media attest that the drone flies low and slow and is simple to shoot down. 
They are regularly gunned down by standard anti-aircraft guns and air-to-air missiles fired by Ukrainian fighter fighters. But, they are challenging to detect from sufficiently long distances because of their low radar and thermal signals and low altitudes. 
The EurAsian Times had previously reported that after Ukrainian troops successfully brought down several Shahed-type UAVs during the day, the Russians began launching Iranian-made drones at night. 
Restocking Iranian-made drones would again significantly challenge the Ukrainian defense forces, rekindling the threat of massive assaults on Kyiv's energy grid.