Russian military shot down a US-made drone in the Zaporozhye region, a source in the law enforcement agency told reporters, according to Russian state media Ria.
Ukraine Delivers 'Devastating Blow' To Russian Military In Crimea; Reports Say Level 4 Emergency Declared In Sevastopol
According to reports in the state media, in the Energodar region, a US drone was shot down, which is used by the Armed Forces of Ukraine for reconnaissance and assisting in sabotage missions.".
The UAV was suppressed and shot down. It turned out to be a Quantix Recon UAV from AeroVironment. No further information was provided while writing the report.
According to the developer, Quantix Recon is a powerful, simple-to-use UAV that delivers rapid, automated reconnaissance and hands-free data collection. Mapping and scouting tasks are effortless with its fully-automated takeoff, flight, and landing functions—even first-time users can successfully operate it.
With its Radio Frequency & Silent Mode, Quantix Recon flies undetected and undeterred by jammers to deliver accurate, up-to-date maps within minutes for quick mission planning and verification. Its onboard processing provides georeferenced, high-resolution imagery on the user's tablet as soon as Quantix Recon lands—no other devices, internet, or software are required.
Due to its innovative hybrid design, Quantix Recon outperforms traditional quadcopters in range and efficiency. That means it can cover more ground faster and obtain aerial maps of remote, inaccessible areas and rapidly changing environments to ensure the safety of ground troops.
Russia's Crimea Base Spotted Empty
Prior to the Sevastopol attack today, Russia had emptied a military base in Crimea which led to speculations that it is preparing for a Ukrainian counterattack to retake the territory.
However, readings differ on whether Russia is not confident of defending Crimea since statements by serving US military officials themselves have largely dismissed Ukrainian capability to wrest it back. 
Crimea fell into Russian control during the 2014 Donbas War, when fighting broke out between Ukraine and the militias of Donetsk and Luhansk after they declared secession. A referendum in Crimea then voted for accession to Russia, which the West declared illegal. 
It is presently the most heavily defended territory with multiple air bases and ground forces while hosting the headquarters of the Black Sea Fleet in Sevastopol.
The naval base has, however, come under attack thrice with Ukrainian kamikaze unmanned surface vessels (USV), albeit unsuccessfully, but causing worry among Russian naval planners nevertheless. 
Satellite Images Show Empty Base
Recent satellite imagery reviewed by CNN shows a now empty base near the village of Medvedivka, close to the border with Kherson in northern Crimea. The facility housed a significant number of Russian armor, as per satellite imagery by Maxar from January 21 and February 11 this year. 
Those photos showed a large "footprint" of Russian military equipment, including several dozen armored vehicles, tanks, military trucks, and artillery pieces. 
CNN report also quoted an April 11 statement from Crimea's Russia-aligned Governor Sergei Aksyonov, saying, "Building defensive structures in Crimea and on the approaches to the peninsula was correct and justified." This indicated that Russian officials in Crimea expected a Ukrainian attack. 
"In general, I can say that our armed forces have built a modern, deeply echeloned defense. This does not mean that they will necessarily be used for their intended purpose. We had to prepare for any scenario, and we did," he added.
Can Ukraine Take Back Crimea?
Previous comments by senior active duty US Generals have acknowledged a clear Russian strategic advantage, military superiority, and losses in the war being a small part of its intact air force and navy, which has not been fully pressed into service. 
Chairman of Joint Chiefs of Staff General, Mark Milley, was reported by the New York Times (NYT) in November last year, "making the case in internal meetings that Ukrainians have achieved about as much as they could reasonably expect on the battlefield, and should try and cement their gains at the bargaining table." 
While he did praise Ukrainian military ability, it was with respect to its fierce defense that fought the Russians to a "standstill." Milley believes "physically kicking the Russians out of Ukraine – who control 20 percent of Ukrainian territory" is a "very difficult task." 
Milley said this in mid-November last year at a Pentagon press briefing, adding that wresting all the annexed areas is "not going to happen unless the Russian army collapses completely, which is very unlikely." 
The statement from US European Command Chief Christopher Cavoli to the House Armed Services Committee on April 27 validates what Milley said four months ago. 
"The Russian ground force has been degenerated somewhat by this conflict, although it is bigger today than it was at the beginning of the conflict. The Air Force has lost very little. They've lost 80 planes. They have another 1,000 fighters and fighter bombers. The Navy has lost one ship," Cavoli said. 
Another Russian Ruse?
The packing up of the base could also very well be a Russian deception meant to invite a Ukrainian attack and draw them into a trap. This was seen in Kherson last year during the Russian tactical withdrawal to the West side of the Dnieper River, which was celebrated by many as a massive Ukrainian victory but was warily watched by US military leaders and Ukrainian politicians themselves. 
The NYT story reported Milley pointing to satellite imagery showing the Russians digging trenches and establishing firm lines through much of the occupied territory in preparation for winter when the fronts presumably stabilize. "The pullback from Kherson appeared to be aimed at setting up a more defensible position," the report quoted Milley's observations. 
Ukrainians themselves suspected a trap back then, which Newsweek observed as Kyiv "not celebrating" the Russian withdrawal. It quoted the head of the joint coordination center of Ukraine's Southern Defense and Security Forces, Natalia Humeniuk, who believes the "Russian occupiers (to) be creating a false impression about their true intentions."
Mykhailo Podolyak, Volodymyr Zelenskyy's top advisor, claims a significant number of Russian forces remain in Kherson and that Kyiv does not believe Russia will withdraw without a fight.
Meanwhile, Ukrainian Deputy Defense Minister Hanna Maylar told reporters that "Russians cannot be trusted" and that "the art of war includes the art of deceiving the enemy."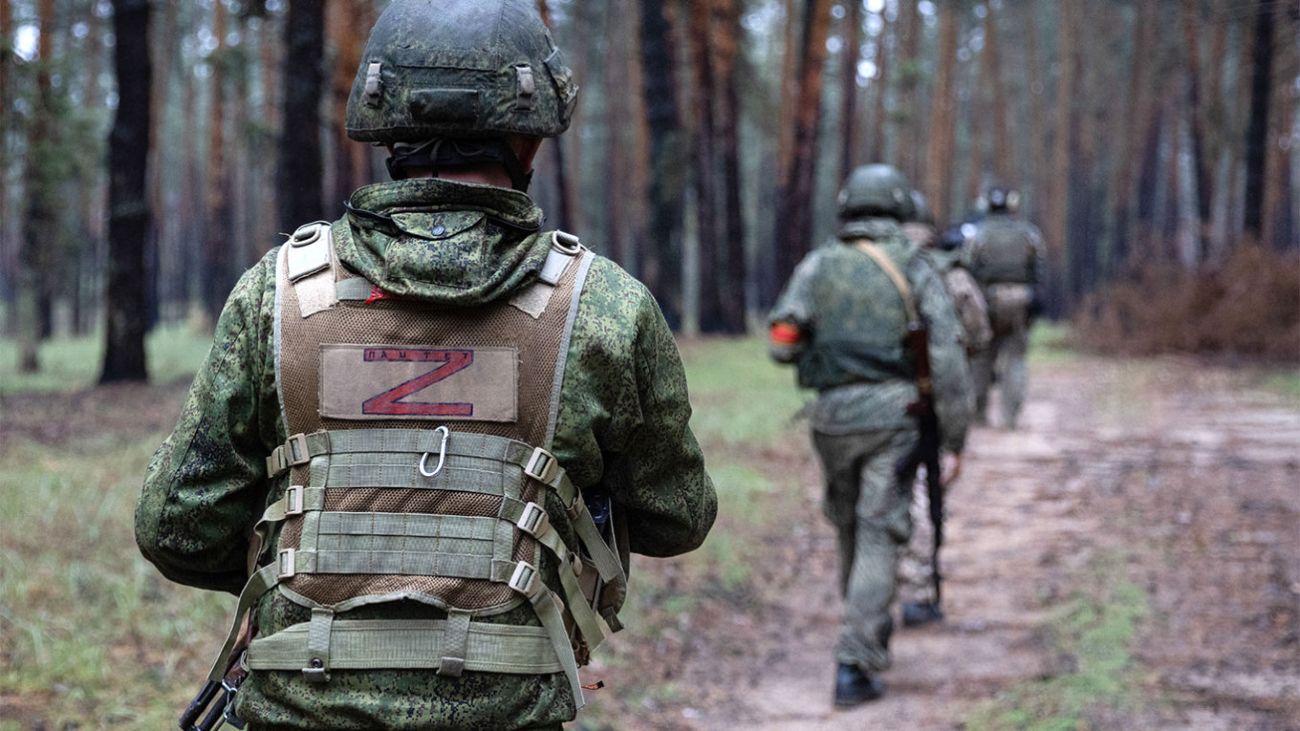 Ukraine Will Need Long-Range Missiles, Jets
Thus, taking back Crimea without strategic weapons like long-range missiles and fighter aircraft — which the West refuses to provide and when it is running out of its own aircraft and surface-to-air missiles (SAM) — is impossible for Ukraine. 
The farthest it can go is to make Crimea untenable for Russia by continuing drone strikes. But this, again, will have two fallouts. One might entail committing significant drone and manpower resources, which Russia can exploit and accelerate its offensive in the east. 
Second, severe damage to Crimea will invite massive Russian retribution on Ukrainian cities with another round of cruise missile strikes, possibly on its energy infrastructure.