The Russian military could have targeted and destroyed its own S-300 air defense system in Ukraine's southern Kherson region, according to an exhaustive online analysis. 
On November 16, Russian state-owned media reported that Lancet loitering munition struck a Ukrainian 5N63S engagement radar of the S-300PS surface-to-air missile (SAM).
The Russian media also shared a widely circulated video on social media, showing the targeting and destruction of what appears to be S-300's 5N63S engagement radar, reportedly using the Lancet kamikaze drone.
However, OSINT experts raised doubts about the Russian claims relating to this video.
Russia Struck Its Own Mock-Up S-300 Vehicle?
An OSINT Twitter handle by the name of 'Ukraine Weapons Tracker' that tracks the war in Ukraine, pointed out that the vehicle seen destroyed in the video was missing critical parts, such as power-supply units and a telescoping antenna, and based on that, the target was most likely a dummy.
#Ukraine: Another Russian Lancet loitering munition hit a Ukrainian 5N63S engagement radar of the S-300PS SAM system.

But there is one issue – this is a decoy based on a derelict vehicle missing many critical parts, such as power-supply units and telescoping antenna. pic.twitter.com/UIBTNaNK5F

— ?? Ukraine Weapons Tracker (@UAWeapons) November 16, 2022
There was a slight pushback to this assertion, which the 'Ukraine Weapons Tracker' addressed by posting another image of the 5N63S engagement radar in which it pointed out the presence of the 5S17 power-supply system comprising two generators, and that it was absent in the vehicle destroyed in the video released by Russian media.
Then where is the 5S17 power-supply system, which consists of two generators located right behind the cabin?
Or this radar works on solar energy? pic.twitter.com/bY6TRoavPS

— ?? Ukraine Weapons Tracker (@UAWeapons) November 16, 2022
As EurAsian Times discussed earlier, Ukrainian and Russian forces have been undertaking psychological and information warfare against each other by deploying mock-ups or dummies of weapon systems like HIMARS and S-300 air defense systems.
Such dummies are decoys to distract the enemy's surveillance and strike systems.
A volunteer analyst with the GeoConfirmed, JB Schneider, investigated this incident in detail and published his conclusions in a Twitter thread, based on which the radar system destroyed in the video belonged to the Russian military.
This also meant that if it was a dummy vehicle, it was not mistaken for a real target and was destroyed by the Russian forces. Still, they struck the dummy and claimed it was a real Ukrainian system for 'war propaganda.'
Schneider geolocated the video to a location in the Kherson region and said that the target appears to have been destroyed on November 14-15, considering the video was released on November 16.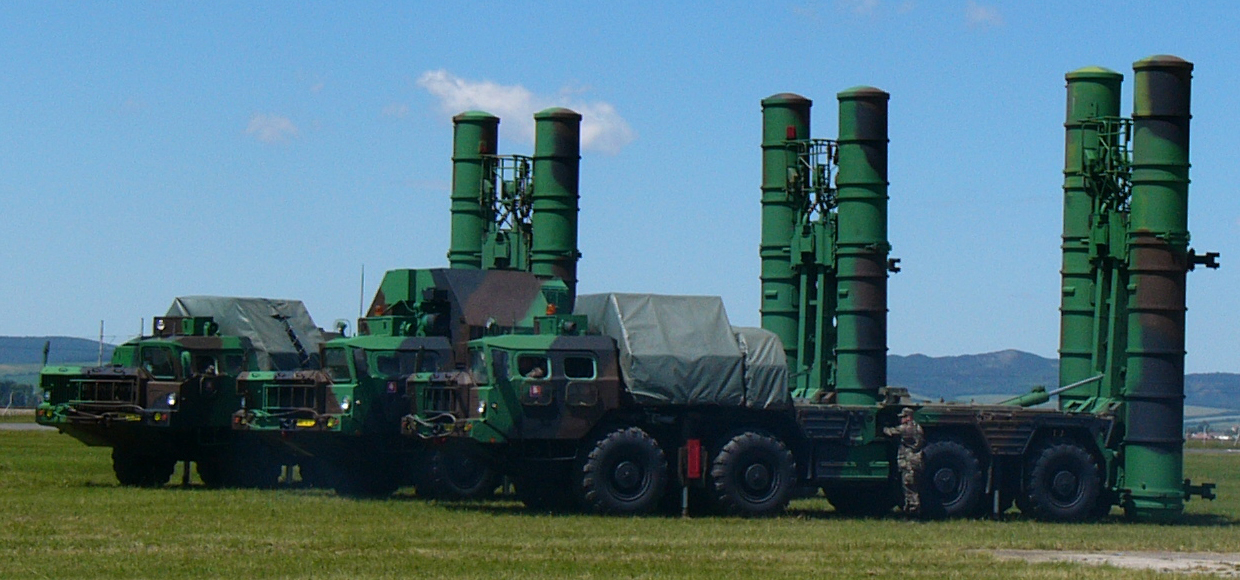 In the footage, the weather at the time of shooting was good, whereas other days approaching November 16 were cloudy for the Kherson region.
Furthermore, Schneider also posted a map with the position of the destroyed 5N63S engagement radar and the status of the Russian frontline in Kherson on November 8. Within a week of this date, the Russian forces withdrew from the Dnipro River's right (west) bank to the left (eastern) bank.
Below is the map with the location (47.02903, 33.2402) and the frontline from just before the ?? occupiers left the Kherson area.

— JB Schneider (@JohnB_Schneider) November 18, 2022
Therefore, it is also possible that the vehicle destroyed in the video might have been carrying a working radar system. Still, Russian forces abandoned it during their withdrawal and turned it into a dummy by taking out generators and telescoping antenna.
However, further information provided by Schneider suggests this is unlikely. Firstly, Schneider posted a satellite image of this location, dated November 3, around six days before the withdrawal of Russian armed forces.
In the image, he has marked an object in green which, according to him, is the 5N63S radar post of the S-300PS system, and behind that, there are two more objects marked in red which look like transport launchers.
But even if we go way back in time to as early as 02 Sep 22, this system is already present ?

Let's be honest, a S-300 radar with 2 launchers that doesn't move for 2 months. Very very odd indeed.

All 3 systems could have been struck by ??, but there are no signs of that.

— JB Schneider (@JohnB_Schneider) November 18, 2022
Later, Schneider posted another image of the exact location two months ago. This September 2 image shows the system in the same position. Two months is a long time for the S-300 engagement radar and two launchers to remain in one position safely.
The Russian military's approach toward this equipment sharply contradicts the safety and camouflage-related measures needed under an airspace full of reconnaissance drones belonging to Ukrainian artillery systems that could strike a target the moment it is detected.
Based on the latest photo and a video of the location obtained and shared by Schneider, the destroyed radar vehicle and two launchers are still present.
And some bonus material from the spot. Both launchers are still there too.

/12 pic.twitter.com/Xn23NoFJwc

— JB Schneider (@JohnB_Schneider) November 20, 2022
Most importantly, the vehicle in the photo has a distinctive Z marking on Russian military vehicles in Ukraine that has also become a fiercely pro-war sign in Russia, symbolizing President Putin's invasion of Ukraine.