Leading military powers are in a race to develop 'loyal wingman' drones. These combat drones are designed to act as force multipliers and mitigate pilot risk.
Washington claims to have made major strides in its loyal wingman Skyborg program, but is Moscow giving the US Airforce a run for its money with its lethal Sukhoi Su-57 and Hunter-B combat drone pairing?
Buddies In The Sky
The premise behind the loyal wingman concept is simple, it is the coupling of a piloted aircraft with a team of unmanned aerial vehicles (UAV).
These UAVs are referred to as low-cost attritable aircraft (LCAA), fly ahead of the piloted aircraft. They offer a significant degree of operational flexibility and generally carry a mission-specific payload.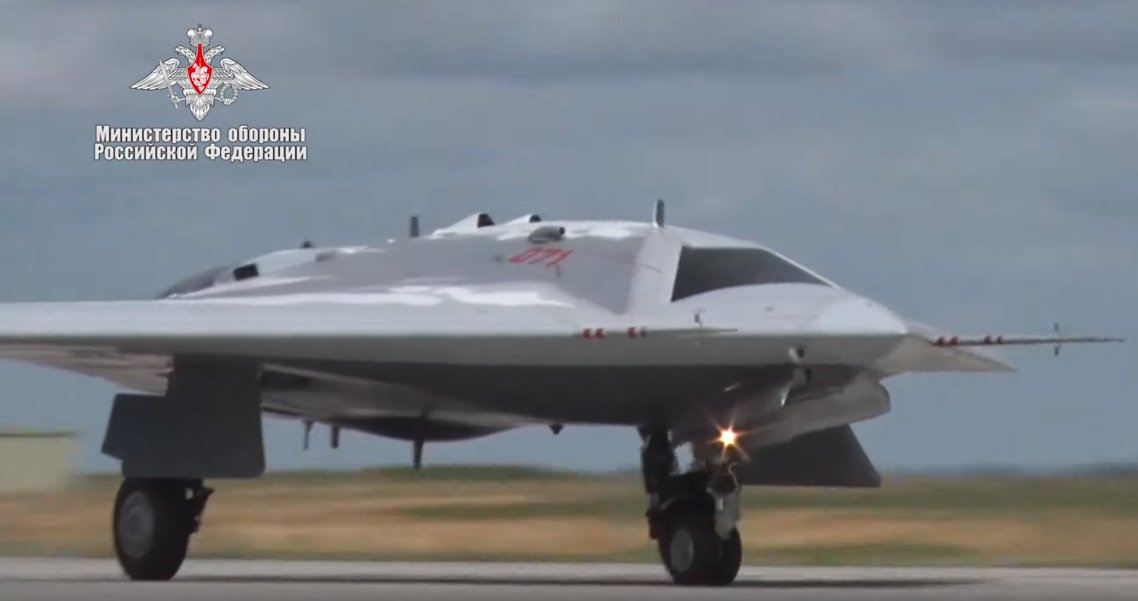 The term 'attritable' is used to highlight a key operational feature. LCAAs have been designed to keep the safety of human pilots in mind and perform roles in environments considered too hazardous for fighter pilots.
These may include high-risk operations like the identification, overwhelming, and suppression of enemy air defenses (SEAD). Additionally, these drones may also be deployed sacrificially to draw fire away from its piloted partner aircraft.
The advantage of possessing LCAAs is not limited to the operational domain but the strategic as well, as they help counter the technological symmetry between rival air forces. This concept has gained momentum across the world and is seen as yet another revolution in military affairs (RMA).
Russia's Lethal Duo
The Sukhoi S-70 Okhotnik-B, also known as the Hunter-B, is a state-of-the-art sixth-generation, combat drone with a potent stealth profile. The UCAV is the brainchild of the Sukhoi Design Bureau and Russian Aircraft Corporation MiG.
It is being developed for the Russian Air Force keeping the loyal wingman concept in mind. The Hunter-Bs are to be delivered to the Russian military by 2024 for deployment alongside the Sukhoi-SU 57 fifth-generation stealth fighter.
The Hunter-B took its 20-minute-long maiden flight in 2019 where it was seen circling the Chkalov State Flight Test Center in Astrakhan.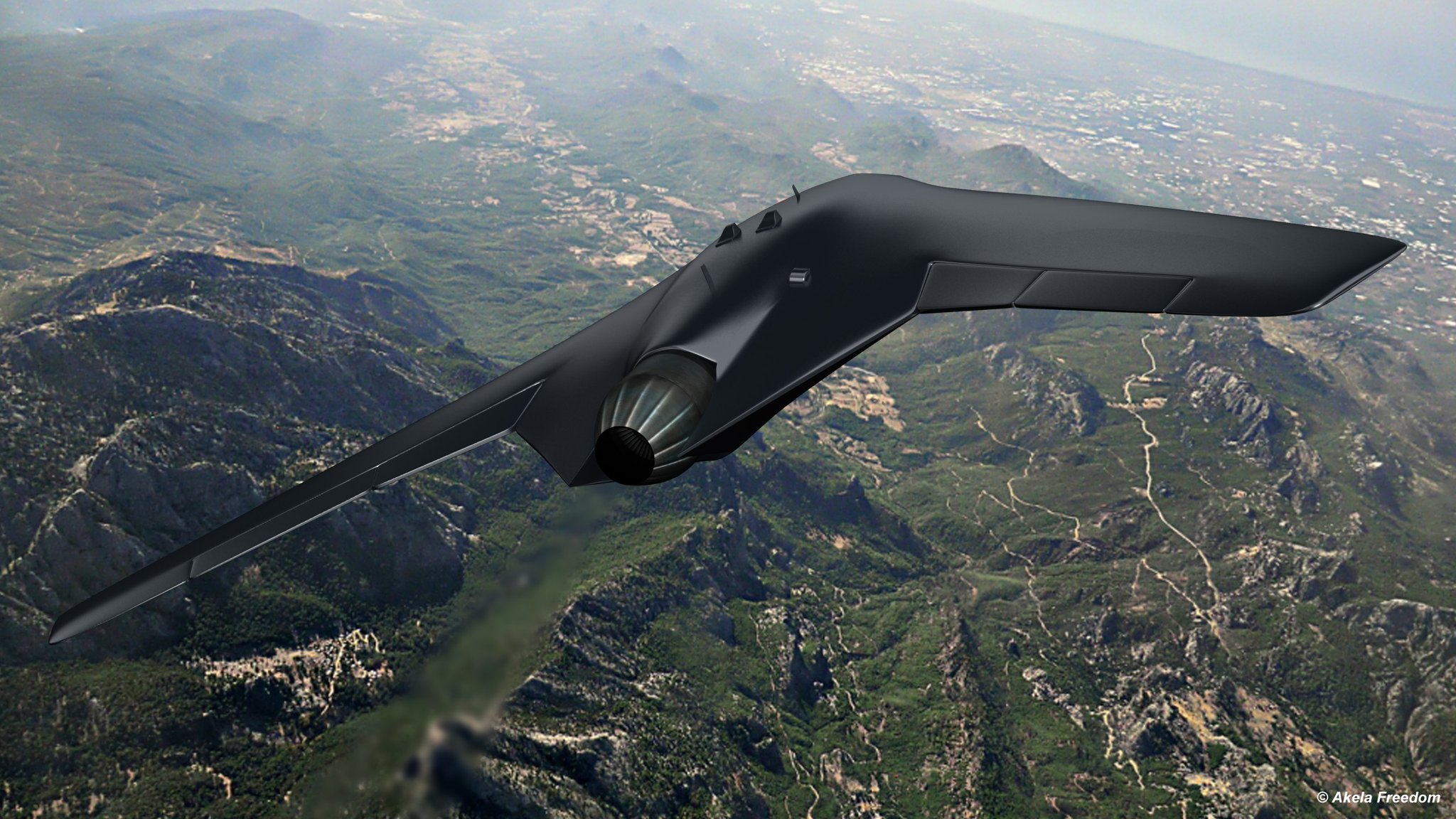 The Okhotnik is powered by an AL-31 turbojet engine and boasts a potent flying wing design and an approximate 20-ton take-off weight. It has a 6,000-kilometer operational range and can cruise at around 1,000 kmph.
The drone's fuselage is covered with radar-absorbing paint which is designed to offer reduced radar-cross-section (RCS) or a stealth feature. The Hunter-B can reportedly be equipped with electro-optical targeting, communication, and reconnaissance payloads. 
Hunter-Felon: A Power Couple?
The Su-57 dubbed 'Felon' by NATO has been criticized for lacking the level of stealth its American F-35 counterpart offers. While some experts believe that the Su-57 is more maneuverable than the F-35, the Felon's higher RCS particularly laterally and from the aircraft's tail end compromises its overall stealth profile.
There are also views that the Su-57 is not a true fifth-generation fighter and is only 'stealth capable.' This means that the aircraft's stealth profile was designed as a secondary feature allowing it to perform limited stealth roles such as shallow penetration behind enemy lines.
However, with the Hunter-B as its wingman, this dynamic may soon change. The drone possesses an impressive operational range and can fly armed with over two tons of potent ground-attack and air-to-air weapons, making deep precision strikes behind enemy lines a possibility.
While 'attritability' is a major aspect of the loyal wingman concept, it is believed that the Hunter-B will be used sparingly owing to its exorbitant cost as compared to its American counterparts like the XQ-58 Valkyrie.
However, Grom, another Russian loyal wingman-styled combat drone manufactured by Kronshtadt, may help bridge this gap but it still is no Hunter and has a mere 640 odd km combat radius.
The Grom too will be coupled with the Su-57 along with the Su-35 and is expected to aid in recon missions and fire missiles upon receiving commands from its partnered aircraft.
Interestingly the Grom bears an uncanny resemblance to the Kratos XQ-58 Valkyrie, a stealth-based UCAV that is in use by the United States Airforce (USAF) and at the center of its top-secret R&D project.
America's Skyborg Programs
The Defense Advanced Research Projects Agency (DARPA), America's premier military R&D organization, has spearheaded its human-machine interface programs to bolster its airpower capabilities.
Last year the agency launched the Air Combat Evolution (ACE) Program, which according to the agency, aims "to develop trusted, scalable, human-level, AI-driven autonomy for air combat by using human-machine collaborative dogfighting as its challenge problem." The program is reported to have made considerable progress and has successfully concluded phase-1.
Complementing DARPA's ACE program is USAF's own Skyborg program which is working to further revolutionize the wingmen concept. This project is under the aegis of the Airforce Research Lab (AFRL).
According to Will Roper, USAF's Assistant Secretary for acquisitions, technology, and logistics the Skyborg is intended to be an AI wingman which will learn and train alongside its human pilot counterparts and gain even greater operational acumen to cater to a pilot need and help counter threats which may otherwise overwhelm a pilot's cognitive processes.
This ARFL project, still in its nascent stages, has received funding. The USAF is reportedly keen on inducting the Boeing manufactured QF-16, Kratos' stealthy XQ-58 Valkyrie, or the BQM target drone as part of the Skyborg project.
The BQM target drone in particular is operated by USAF's 82nd Aerial Targets Squadron which is stationed at Tyndall Air Force Base in Florida.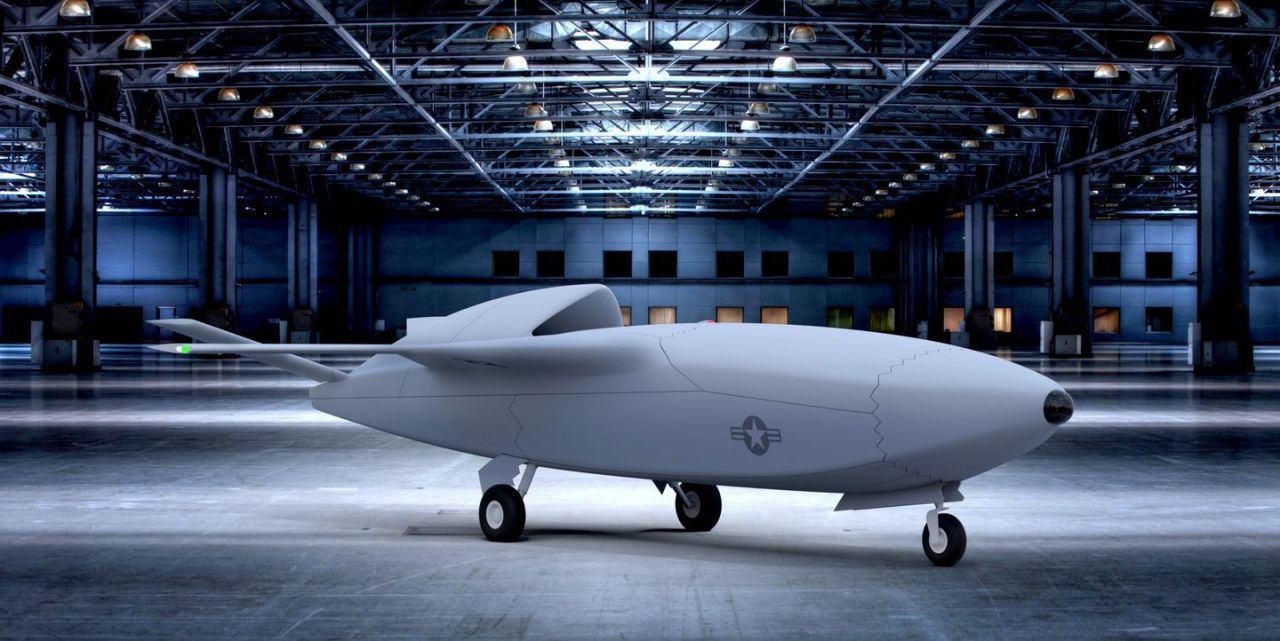 This USAF combat drone is powered by a 60-5+ turbojet engine and has an approximate 450 kg thrust. According to reports, it can operate 50 feet above ground level and 50,000 ft at mean sea level. Reports further indicate that its true airspeed is anywhere between 230kt and 600kt at sea level and possesses a maximum of Mach 0.93 speed.
A report published by the Mitchell Institute for Aerospace Studies in October last year noted that LCAA could "extend the effective sensor range and kill radius of F-22s, F-35As, and [Next-Generation Air Dominance assets], allowing smaller numbers to cover larger areas of the battlespace and kill more threats per sortie."
This hints at USAF's potential loyal wingman plans for the future.
Should The US Be Worried?
Moscow has made rapid strides in UAV technology in recent years making up for longstanding gaps in its loyal wingman concept drones combined with its R&D into modern stealth fighters makes it a troubling affair for Washington.
However, the jury is still mixed over superiority in LCAA technology. 
There is a view that despite Moscow's best efforts, both Washington and Beijing remain far ahead in the UCAV race. However, a counterview exists which says that Moscow has shown far more demonstrable progress.
Whatever may be the case, one thing is for certain, loyal wingmen will influence to some degree the outcome of any future warfare.
Aritra Banerjee is a defense journalist who has worked in both online and print media. He has laid an emphasis on issues related to military human resources, tactical psychology, military-media relations, professional military education, and combat fitness. He can be reached on email: aritrareporter@gmail.com.