China appears to be vehemently supporting the Russian military action/invasion of Ukraine. But an unstable Ukraine, which is China's Belt and Road Initiative (BRI) partner, could hurt China's counterfeit weapons industry.
It is perhaps an underplayed feature that Beijing's copycat arms industry depends considerably on some of Ukraine's most valuable defense enterprises, many of whom it has acquired in recent years.
Ever since Ukraine became an independent country, following the dissolution of the Soviet Union (the USSR) in 1991, Ukraine's defense industry has been used and misused in a manner that has posed grave proliferation risks of the weapons and technologies, both nuclear and otherwise, on the one hand, and the problem of unemployed or underpaid Ukrainian scientists and engineers with critical expertise in sensitive areas, on the other.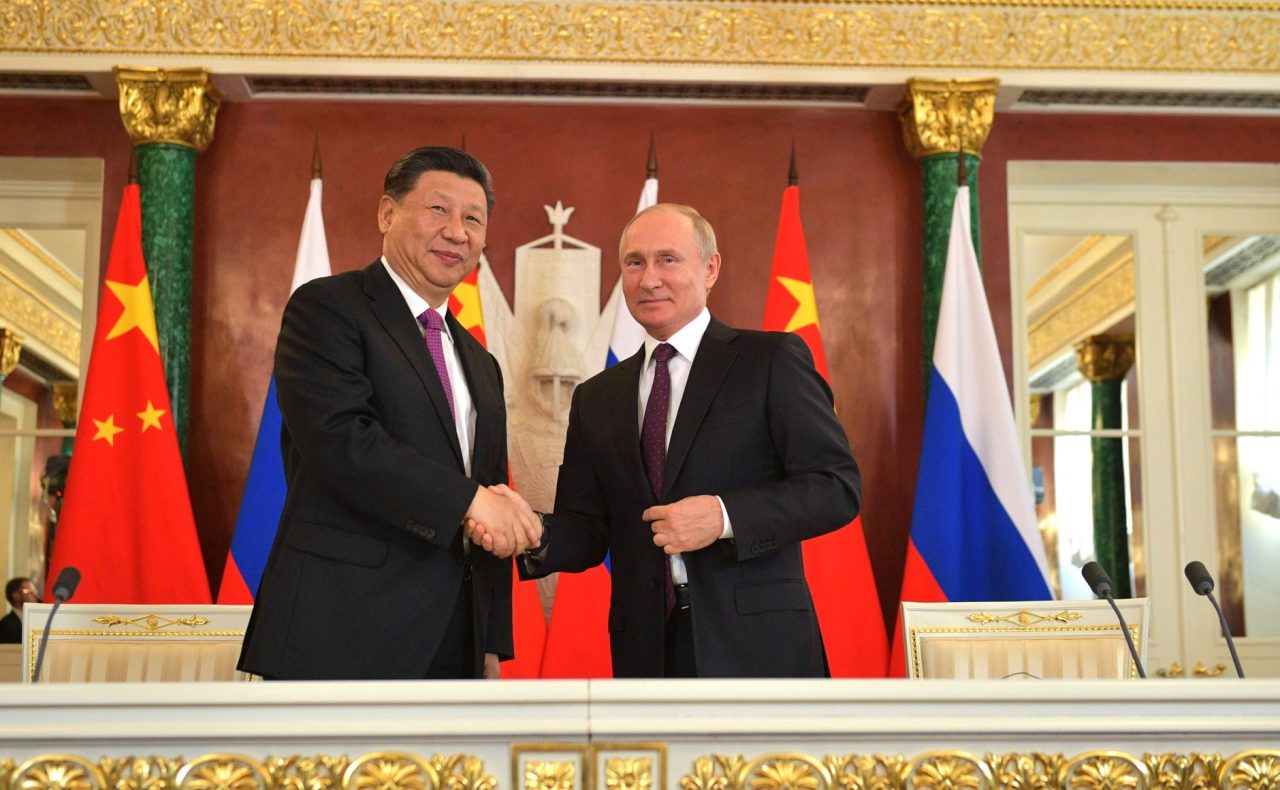 The Hub Of Soviet Defense Production
It may be noted that after its independence, Ukraine was left with about 30 percent of the Soviet defense industry on its territory, including about 750 factories and 140 scientific and technical institutions that employed over one million people.
The only shipyards in all of the USSR that were capable of building an aircraft carrier with short take-off with arrested recovery (STOBAR) systems for fighter jets are in the southern Ukrainian city of Mykolaiv (previously known as Nikolaev or Nikolayev).
Ukraine's Antonov design bureau was a crucial component of the Soviet aerospace sector and designed the mammoth AN-124 Russian four-engine heavy cargo lifter and the six-engine AN-225 Mriya that is still the largest aircraft ever built.
The Motor Sich aero-engine enterprise, which is co-located with the Ivchenko/Progress design bureau in Zaparozhye, Ukraine, was one of the largest facilities of its kind during the Soviet era and the sole producer of several engines – including those fitted to the leading helicopter platforms of the USSR armed forces.
As a part of the Soviet Union, Ukraine found ready-made customers of its arms industry for the huge Soviet military and vast USSR export market. But after independence, there were not enough demands for them by the Ukrainian forces.
Nor was there an adequate export market, the bulk of it remaining with Russia, though till 2014 (the year Russia took Crimea forcibly from Ukraine) Kyiv was the 8th (eighth) largest arms-exporter of the world. And it was due to two reasons.
One was that it somehow managed to secure positions in some Asian and African countries, mainly through gray and black arms markets in the areas of aviation, shipbuilding, and missile technology. Ukraine made some Soviet-era air-defense missiles, space satellites, and Antonov planes. It sold them at cheaper rates than the Russians.
Two, and this is more important, its working relations with Russia were good enough. Many Russian systems like aircraft and helicopters needed parts like engines and wings that were provided by Ukraine. Weapon systems integral to Russia's strategic nuclear forces were also sent for regular Ukrainian servicing.
In fact, Russia was the third-largest buyer of Ukrainian defense-related products from 2009 to 2013 after China and Pakistan.
Ukraine was also home to a sizable network of repair and overhaul plants that could service any major weapon platform or sub-system. The overhaul plants for aircraft were particularly active in supporting Soviet-era designs that are still in use by Russia, erstwhile Warsaw Pact allies, and the countries buying Russian systems, including India.
And it so happens that in many a case, Russian-designed aircraft are maintained by Ukrainian enterprises rather than the Russian OEMs.
How China Entered The Scene
Things turned worse after 2014, particularly after the deterioration of relations between Russia and Ukraine over the military takeover of Crimea by the former. And this is the period in which China entered the scene, something that has been brilliantly revealed by Ukrainian analyst Reuben F. Johnson, Research Fellow at Casimir Pulaski Foundation.
It is well known that if the Russian arms industry survived after the dissolution of the USSR, it was mainly due to the markets in China and India. And in this, as has been pointed out above, Ukraine became the chief supplier of Russian subsystems and weaponry.
But, there are many such Russian systems and subsystems that the Chinese reverse-engineered. It is said that the  Shenyang Aircraft Corporation in northern Liaoning province of China were able to illegally copy the Russian Sukhoi Su-27SK, which they designated the J-11B series, without too many difficulties.
But reverse-engineering the radars and other components proved to be too much of a challenge. Therefore, the radars used in these illegally copied aircraft were instead manufactured in Ukraine. Almost all of the J-11B series aircraft were fitted with a NIIP N001-series radar produced at the Novator plant in the western Ukraine city of Khmelnitsky.
In the same vein, most of the air-to-air weaponry used with these J-11B models was made from tooling and manufacturing machinery sold from Ukraine to China's Xi'an Eastern Machinery Factory, Johnson points out.
"Even more alarming has been the degree to which Beijing has tried to acquire Ukraine's most valuable defense enterprises and then transplants them and their personnel to the PRC. Their goal has been to address those disciplines where the PRC still remains dependent on imports from Russia – namely aero–engine technology – and they are taking advantage of the fact that the rest of the world has ignored Ukraine industry's capabilities for years.
Both the US and Ukraine have tried to block the sale to the PRC of Ukraine's leading aero-engine enterprise, Motor Sich, on the grounds that this would provide a boost to the PRC's rapidly expanding military capabilities," Johnson says.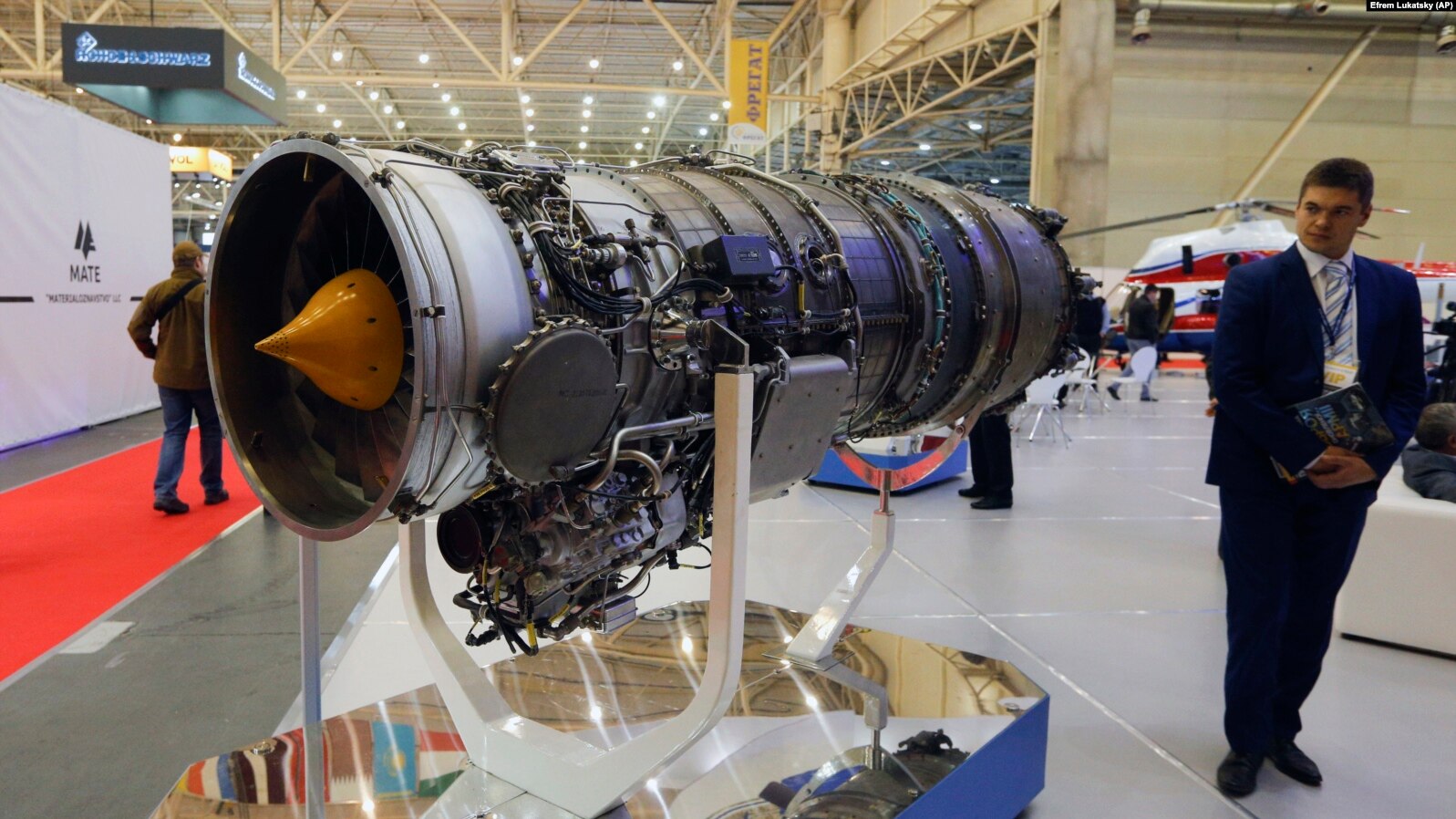 He then quotes a NATO official as saying, "This is the danger if the US, NATO and other nations do not find ways to engage with Ukraine's industry. Ukraine's armed forces cannot provide enough work to support their own industrial base.
If more nations cannot follow the path of Turkey in partnering with Ukraine then the pockets of technological expertise that remain there will end up in Chinese hands".
In short, Johnson's main point is that "Beijing has tried to acquire Ukraine's most valuable defense enterprises and then transplant them and their personnel to the PRC. Their goal has been to address those disciplines where the PRC still remains dependent on imports from Russia and they are taking advantage of the fact that the rest of the world has ignored Ukraine industry's capabilities for years."
Of late, however, Ukrainian anti-trust authorities have been determining the legality of an attempted buyout of the country's enterprises by China. But then the fact is that if all of a sudden you put all the restrictions on China, then Ukraine's aerodynamic companies and its workers would land in very dire straits.
Illegal Proliferation Concerns
This, in turn, has renewed the illegal proliferation concerns. The number of possible buyers of Ukraine's illegal technology and dishonest technologists may be small but it is significant to include China, North Korea, Syria, and Iran, among others, it is feared. Chinese and North Korean agents have on a few occasions been caught in Ukraine for spying and classified missile technology.
The only viable solution is the gradual restructuring of the Ukrainian defense industry, but that requires the support of both the US and Russia, something unimaginable at the moment.
Incidentally, Ukraine is upgrading the AN-32 transport fleet of the Indian Air Force (IAF) under a deal finalized in 2009. Of the over 100 aircraft, 40 were upgraded in Ukraine and the remaining are said to be done by the IAF Base Repair Depot in Kanpur, with upgrade kits supplied by Ukraine.
Kyiv has in the past pitched its AN-132 transport aircraft as a replacement for the IAF's AN-32 fleet. Ukraine also manufactures the R-27 air-to-air missiles which are in use by the IAF on its SU-30MKI fighters. Besides, it supplies gas turbine engines for many Navy vessels.
Author and veteran journalist Prakash Nanda is Chairman of Editorial Board – EurAsian Times and has been commenting on politics, foreign policy on strategic affairs for nearly three decades. A former National Fellow of the Indian Council for Historical Research and recipient of the Seoul Peace Prize Scholarship, he is also a Distinguished Fellow at the Institute of Peace and Conflict Studies. CONTACT: prakash.nanda@hotmail.com