Tractors have emerged as a symbol of resistance in Ukraine, with videos of them dragging Russian tanks going viral in the initial phase of the war.
Farmers were seen retrieving damaged or abandoned automobiles from various parts of the country in videos widely circulated on social media sites. At one point, the war-torn country claimed to have more tanks than it had on February 24.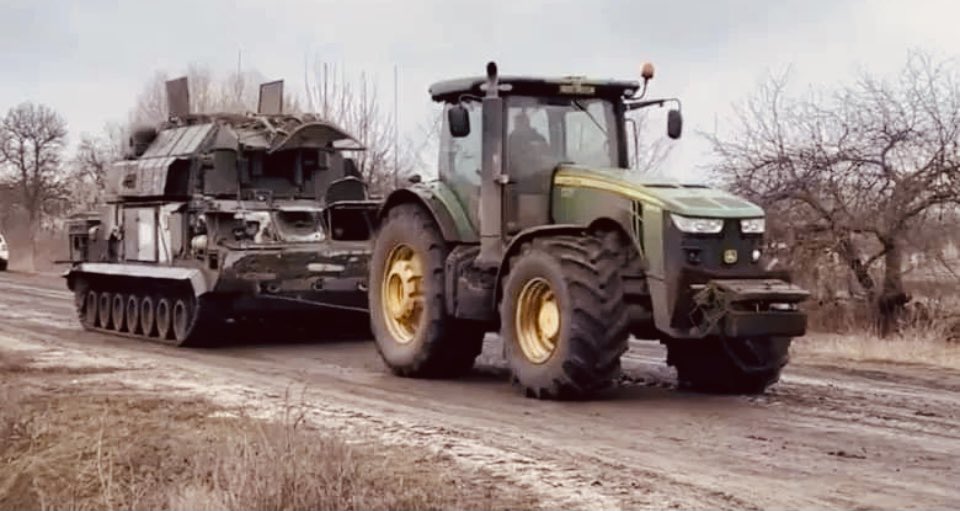 However, it appears that Russian troops are now similarly retaliating against Ukrainian farmers.
Russian forces occupying Melitopol took approximately $5 million worth of farm equipment from a John Deere dealership, an American company, and transported some of it over 700 miles to Chechnya, reported CNN. 
They, however, were unable to operate any of the equipment as it had been remotely locked. Two compound harvesters worth $300,000 each, as well as 27 other tractors, seeders, and other equipment, were stolen, according to CNN.
If true, it's probably the first tank ever stolen by a farmer… ))
Ukrainians are tough cookies indeed. #StandWithUkraine #russiagohome pic.twitter.com/TY0sigffaM

— olexander scherba?? (@olex_scherba) February 27, 2022
The equipment's remote access capability, which enables GPS tracking and some of the vehicles to be controlled remotely, prohibited them from being employed.
"When the invaders drove the stolen harvesters to Chechnya, they realized that they could not even turn them on, because the harvesters were locked remotely," a source familiar with the incident told CNN.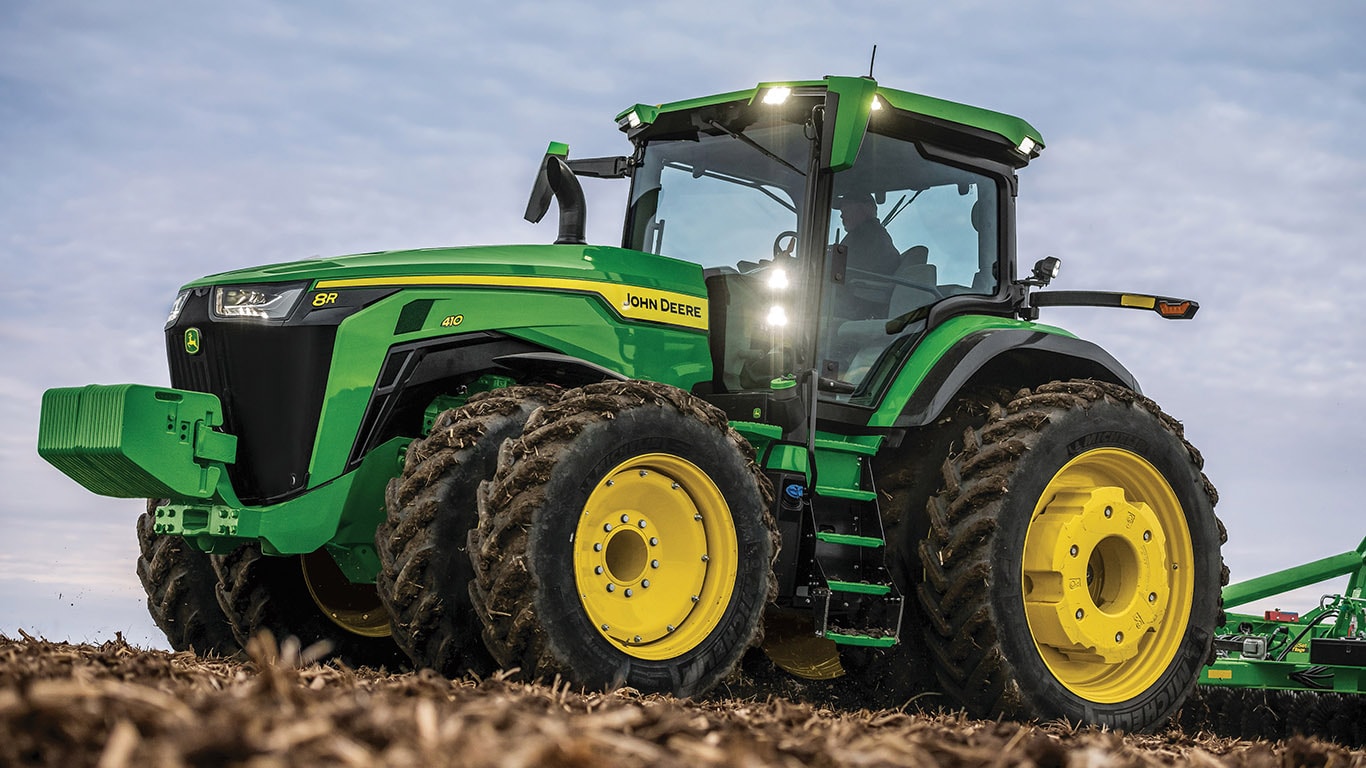 The equipment appears to have been abandoned on a farm near Grozny. But the report also noted that "it seems that the hijackers found consultants in Russia who are trying to get around the blocking." Also, even the sale of equipment for spare parts will allow Russians to earn. 
Meanwhile, Melitopol's mayor posted a video last week showing a convoy of trucks departing the city, supposedly filled with grain. "We have clear evidence that they unloaded grain from the Melitopol city elevator. They robbed the elevator along with private farms," the mayor told CNN. 
Key Chains Of A Wrecked Russian Fighter Jet
As the war enters its third month, a Ukrainian businessman has come up with an innovative idea: he's turning pieces of debris from a wrecked Russian fighter plane, the Su-34, into souvenir key fobs and selling them abroad to raise money for the war effort, reported Reuters. 
The aircraft is a Russian Su-34 two-seater tactical fighter-bomber that the Ukrainian military claims it gunned down early in March over Borodianka, northwest of Kyiv when Russian forces were attempting to occupy and hold the area. 
Ukrainian man turns scraps of downed Russian aircraft into souvenir key chains

— Sky News (@SkyNews) April 30, 2022
Vysoven asked the region's defenders if he could keep part of the wreckage, which was dispersed across fields when the Russians retreated and refocused their offensive on eastern Ukraine.
The money from the key chains will be used to purchase infrared thermal imaging drones for the Ukrainian army, according to Ukrainian businessman Vysoven.
Meanwhile, a delegation of congressional Democrats led by Speaker Nancy Pelosi visited Kyiv recently in a show of support for Ukraine's efforts as combat in the east became more entrenched and about 100 civilians were evacuated from a besieged steel plant in Mariupol.
"Evacuation of civilians from Azovstal began," wrote Ukrainian President Volodymyr Zelenskyy on Twitter. "Grateful to our team! Now they, together with #UN, are working on the evacuation of other civilians from the plant."
The struggle for Mariupol, a besieged city on Ukraine's southeast coast, prized by Russia as a connection to Crimea, has reduced to the massive Azovstal steel complex, where Ukrainian soldiers are making a last stand.
Following Russia's takeover of the southern Crimea peninsula and Moscow's support for separatists in Donbas in 2014, the Ukrainian government upgraded Azovstal's bunker system.
It even sent Ukrainian fighter's details and maps of the underground network earlier this year, as well as 40,000 food packets, each enough for one person for one day, to the factory.
About a thousand civilians are still said to be hiding in the steel factory with the remaining Ukrainian army in an underground complex of shelters and bunkers. Russia, which has pounded the facility relentlessly, has foiled previous attempts to evacuate the residents, claimed Kyiv.
The city, however, is pretty much entirely under Russian control, with much of the city leveled by weeks of bombing and street warfare.