Moscow is "almost certainly" deploying its most powerful combat plane, Su-57, in operations against Ukraine while minimizing the risks involved, the British defense minister said on January 9. 
The UK Ministry of Defense (MoD)s latest assessment states that Russian Aerospace Forces have been using the Su-57 Felon to conduct sorties against Ukraine since at least June 2022. 
The Felon aircraft was designed and developed for air superiority and attack missions and can engage any kind of air, ground, or naval target.
The aircraft is Moscow's first stealth-equipped single-seat twin-engine aircraft. Assuring a low radar and infrared signal, the aircraft also extensively uses composite materials and has an aerodynamic design. 
The employment of this fifth-generation aircraft against Ukraine has been the topic of debate, owing to the lack of detailed reports of its use in Ukraine. However, the UK MoD has provided new information about its employment against the Ukrainian forces. 
(1/6) Since at least June 2022, Russian Aerospace Forces have almost certainly used Su-57 FELON to conduct missions against Ukraine. FELON is Russia's most advanced fifth-generation supersonic combat jet, employing stealth technologies and highly advanced avionics.

— Ministry of Defence ?? (@DefenceHQ) January 9, 2023
The UK MoD pointed out that these sorties were probably restricted to flying over Russian territory and firing long-range air-to-surface or air-to-air missiles into Ukraine. 
The UK defense ministry cited satellite imagery to suggest that at least five Felons are stationed at Akhtubinsk Air Base, which is home to the 929th Flight Test Centre. 
The ministry added that these aircraft have probably participated in operations against Ukraine, given this is the only base that Felon is known to have.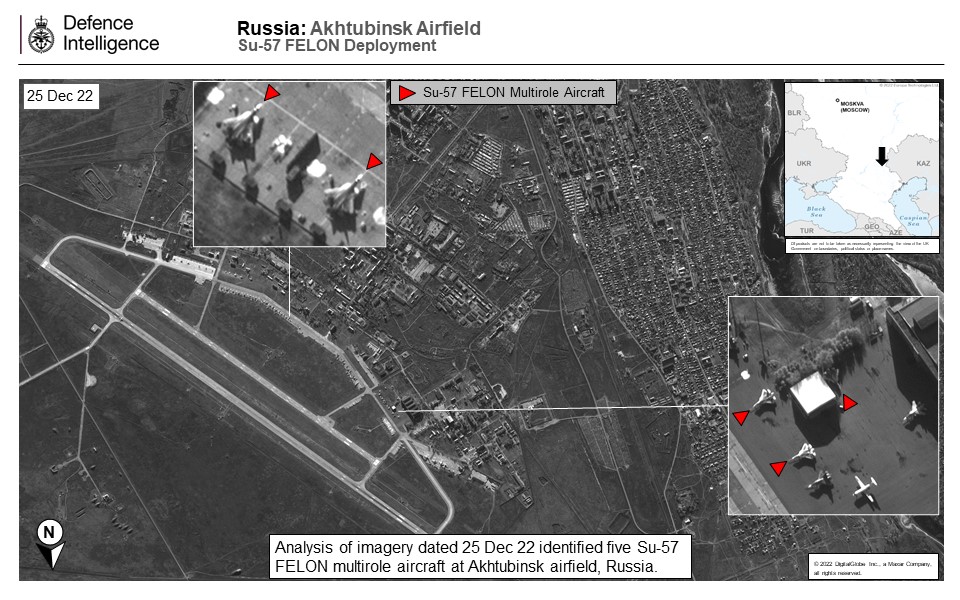 The assessment also highlighted that Russia is likely to prioritize avoiding the reputational harm, diminished export opportunities, and compromise of sensitive technologies that would result from any loss of Felon over Ukraine.
The report also stated that this action is an example of Russia's "continued risk-averse approach" to deploying its air force in the conflict. 
According to one expert, Russia's approach is not confined to Ukrainian defenses; it is also wary of NATO Intelligence, Surveillance, and Reconnaissance (ISR) capabilities. NATO's ISR capabilities can increase the risk to the VKS aircraft fleet. 
Furthermore, it is imperative to highlight that the Su-57 is currently the most crucial aircraft for Moscow and the foundation for the future of VKS aviation. 
Missions Of Russia's Su-57 In Ukraine
The Su-57 Felon made its first flight in January 2010. The fifth-generation fighter aircraft can eliminate air, land, and water-based targets. The Su-57 was developed with supercruise, super maneuverability, and improved avionics to counter a range of targets. 
Even though this aircraft is frequently hailed as a strong competitor to the US-made F-22 fighter jets, it encountered several difficulties throughout its developmental phase. Experts noted this jet still has not grown into a competent frontline weapons system, but it is still a stealth aircraft with "potential." 
The aircraft was purportedly evaluated for the first time in actual combat operations in Syria in 2018. However, its effectiveness was far from exceptional. But, Russia said that the employment of the Su-57 achieved outstanding results in the ongoing conflict.  
In August 2022, Russian military authorities asserted that high-profile new weapons, such as the Su-57 Felon, had performed well throughout the invasion. Russian Defense Minister Sergei Shoigu earlier claimed that the Felon had already been utilized "brilliantly" in war during Russia's invasion.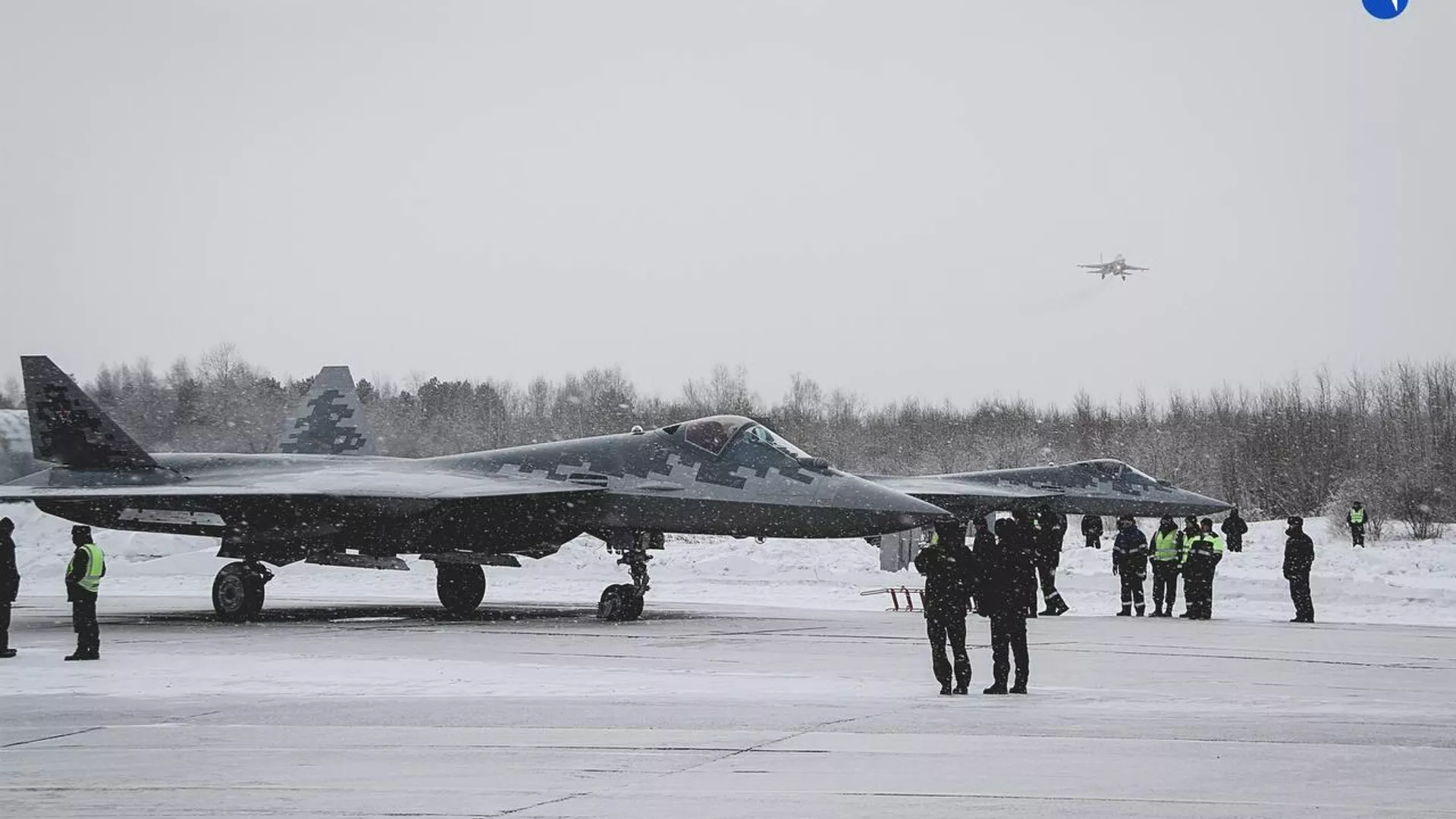 However, there was no proof that the aircraft had been involved in action in Ukraine at the time. Shoigu emphasized the effectiveness of the aircraft's offensive weapons and its purported onboard protections against air defenses.  
However, military researcher Harry J Kazianis told defense outlet 19FortyFive that it would be "nearly beyond insane" for Russia to launch Su-57 fighter planes into Ukraine.
He pointed out that taking down a Su-57 would be such a massive PR success for Kyiv that it would raise even more questions about the capability of the Russian military and Russian Air Force. "Why would Putin take such a chance? Simple, he won't," he added.
Meanwhile, the Russian MoD recently received a fresh batch of fifth-generation aircraft, as previously reported by EurAsian Times. Serial deliveries of the Su-57 began in 2022. The Russian Air Force will receive 22 fighters by the end of 2024 and 76 fighters by 2028 end.
The Russian defense industry is also working on a major modernization project that will significantly increase the output of these combat aircraft.