Does the ongoing Russia-Ukraine war display one significant feature of the two World Wars in the last century? "Yes" seems to be the answer of many strategic analysts, given the fact that the war is not being fought between the Russians and Ukrainians alone; the two sides have been joined by fighters from all over the world, some overtly and some covertly.
The difference, however, between the World Wars and the one in Ukraine is that in the case of the former, the fighters represented their "countries," whereas in the case of the latter, these fighters, better known as mercenaries, are there in their "individual capacities," flouting or being allowed to flout in the process their respective domestic laws.
On Friday (November 11), Anatoly Antonov, the Russian ambassador to the US, claimed that foreigners fighting alongside Ukraine's forces were "hunting" Russians fighting in the war.
He told the Izvestia newspaper that "criminals" and "mercenaries" had joined the fight against Moscow's forces since the Russian invasion of Ukraine began on February 24. He added that they were "using the current situation as a kind of safari" and that they were "hunting for Russian lives."
The Russian accusation came after a video gained traction on social media, allegedly showing Turkish mercenaries going to fight for Russia in the Ukraine war. The video showed two soldiers holding a Turkish flag and expressing their readiness to get involved in the conflict.
A video circulated by Russian websites showing fighters carrying the Turkish flag who voluntarily joined the ranks of the #Russian_Forces !#Russia #Ukraine pic.twitter.com/61jNWIaD0M

— summary.egypt (@SummaryEgypt) October 17, 2022
"We are coming there with the help of Allah. We have our flag… We are gonna go and come back with the help of Allah," said a man with a Turkish flag attached to his bulletproof vest. The second individual in the video was seen holding a Turkish flag, and his uniform had a Turkish and Russian flag sewn onto it.
Amid these accusations and counter-accusations, the truth of the matter is that since the start of the current conflict in Ukraine, there have been growing glimpses coming through media reports, social media feeds, and personal networks of mercenaries and volunteers fighting on both sides of the Russia-Ukraine war.
Soufan Center, a nonprofit global-security research group, says that "the battlefield in Ukraine is incredibly complex, with a range of violent non-state actors—private military contractors, foreign fighters, volunteers, mercenaries, extremists, and terrorist groups—all in the mix."
On March 6th, Ukraine announced that some twenty thousand (20,000) people from fifty-two (52) countries had applied to fight in the newly formed International Legion of Territorial Defense of Ukraine.
They reportedly included Americans, Canadians, and several European nationalities. "The whole world today is on Ukraine's side, not only in words but in deeds," the Foreign Minister, Dmytro Kuleba, had proudly told Ukrainian television.
Days later, the Russian Defense Minister, Sergei Shoigu, had claimed that some sixteen thousand (16,000) men from the Middle East and Central Asia had applied to fight for Russia.
"As for the mercenaries from all over the world being sent to Ukraine, we see that they do not conceal it, the Western sponsors of Ukraine, the Ukrainian regime, do not hide it," Russian President Putin had said in a meeting with his top security advisers.
"That's why if you see that there are people who are willing to come as volunteers, especially not for money, and help people residing in Donbas, well, we need to meet them halfway and assist them in moving to the combat zone."
Understandably, many of these foreign fighters have died during the war, though their exact numbers are not known. And some of them have been taken as prisoners of war (POW) by both sides, though some have been released through subsequent swappings of the POW.
These released POWs include some Americans and Britons who have described their 'horrible" experiences to the media. According to Sky News, the largest contingent of foreign fighters for Ukraine has been from Georgia, with British recruits making up the second-largest. Recruits from the United States form the third-largest group.
Reportedly, the average salary for an American mercenary is $75,000 per year or $38.46 per hour. Entry-level positions start at $50,000 per year, while most experienced workers make up to $100,000 per year.
Quoting Ukrainian authorities, another report by the Washington Post says that "each volunteer" receives a salary of roughly $3,000 a month, the same as a Ukrainian soldier.
As far as the Russian side is concerned, the Western countries allege that Putin has reportedly made mercenaries part of Moscow's military strategy since it first intervened in Ukraine in 2014 to seize Crimea and to support the pro-Russia separatists in Donbas.
In fact, so the argument goes, Putin has helped create the Wagner Group, arguably the biggest private security operator in the world, "to aid, stand in for, and provide plausible deniability to Russian forces" in Russian operations abroad in thirty countries on four continents, from Venezuela to Libya and Afghanistan.
A study by the Center for Strategic and International Studies says that the Wagner Group has recruited, trained, and deployed operatives worldwide to project power, undermine the U.S., and increase Moscow's influence using lower-profile contractors.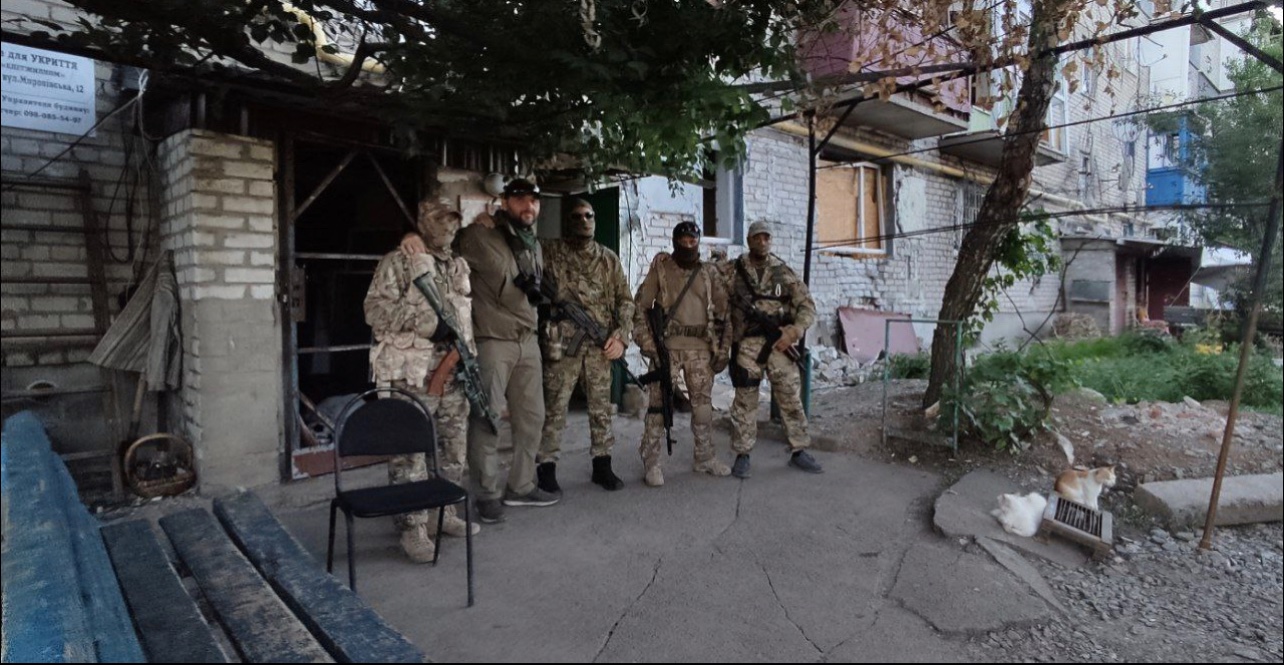 It may be noted that depending upon whether one is a supporter or detractor, the term "foreign fighters" have been under varied interpretations. They have been invariably described as mercenaries, military firms, military service providers, privatized military firms, transnational security corporations, security contractors, etc.
There is a lack of a standard and universally accepted definition—both among policymakers and academics—to capture and explain this phenomenon with sufficient depth, though they have been reported to be in existence for at least 3,000 years since the time of the Egyptian empire under Ramses II.
They were later frequently used by the Greek and Roman empires, it is said.
There are scholarly works on how during the Middle Ages and early modern times, virtually all European countries and city-states heavily relied on mercenary forces in countless military campaigns and wars.
In addition to the massive use during land-based operations, some states relied on PMCs for naval military operations, with the English monarchs extensively relying on this tool of war. Later, during the age of mercantilism, an important transformation of militarized non-state actors' roles took place.
This owed primarily to the rapid rise of colonialism, skyrocketing trade, and intensification of competition between large trade companies for critical natural resources (mainly precious metals) and commodities.
These actors employed non-state actors in pursuit of their business and geo-economic objectives in various regions. Some sources argue that the Dutch East India Company and English East India Company not only employed large quantities of mercenaries on a permanent basis but also used them in offensive military operations (such as the recapture of Calcutta and the Battle of Buxar) and even territorial acquisitions (power projection over Bengal).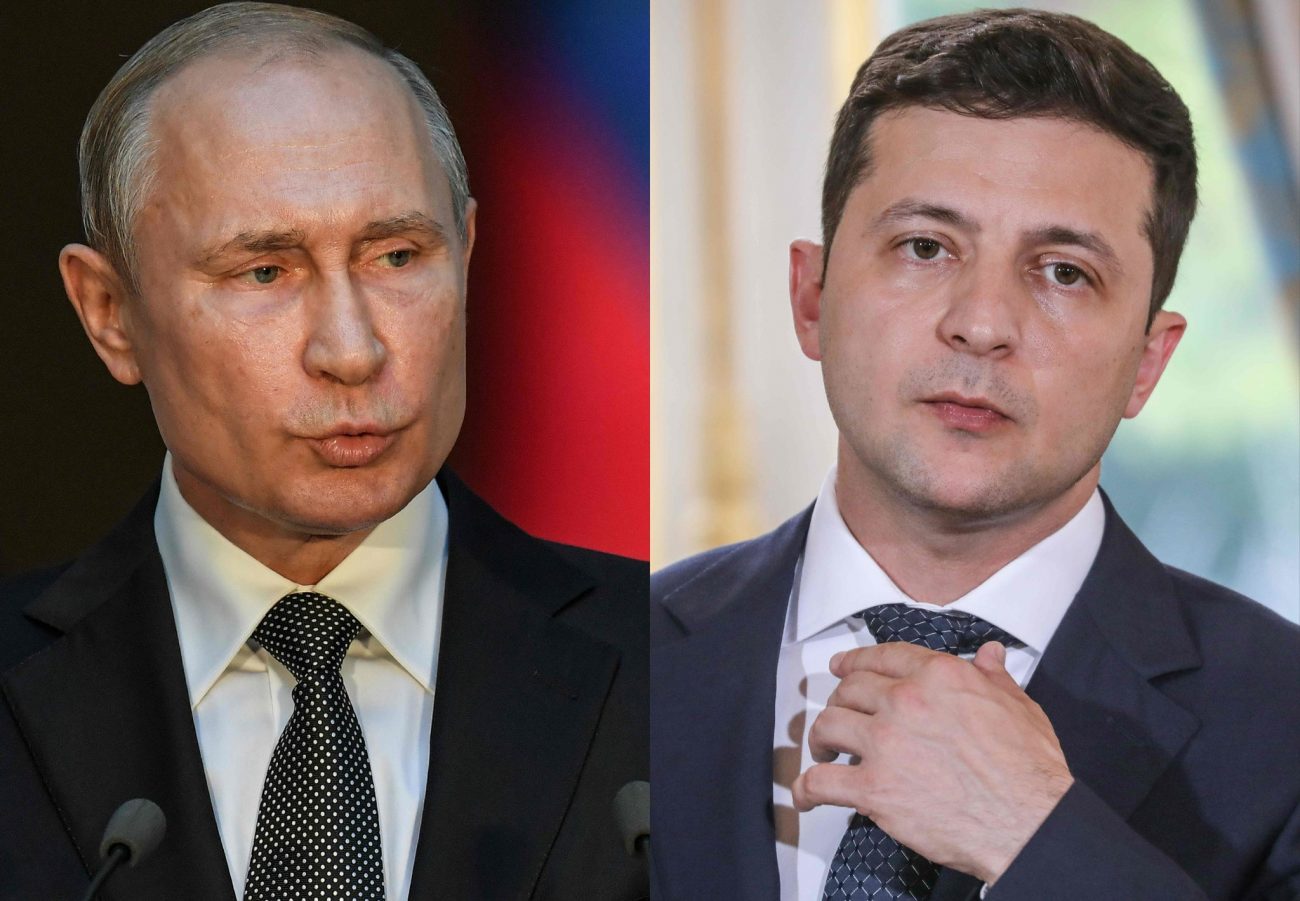 Mercenaries & Private Military
In the modern era, a profound transformation in the privatization of forces has occurred, with the big powers finding them convenient to use in regional conflicts and operations, be it Vietnam or the Persian Gulf or Afghanistan or Iraq or Syria, or Africa.
Mercenaries have often been employed to overthrow unstable governments in developing countries and provide the critical manpower (often with a limited number of combatants) for many small-scale coup d'états.
Even otherwise, as wars have been waged in impoverished, politically unstable, non-secured, and resource-endowed areas, many transnational and global companies tend to employ private security companies to protect their workers and investments in these areas.
If the major powers do get involved directly in these countries, contractors allow their militaries  to concentrate on their  core functions, fighting wars, by removing responsibility for "the more mundane operations, which are no less important to maintaining operational efficiency and handing that responsibility to outside agents."
These services include food services, materiel management and distribution, communication and information systems, land equipment maintenance, health services, transportation, construction engineering services, power supply and distribution, water supply and distribution, waste management, roads and grounds, fire services, environmental management, and ammunition support.
Then there are independent military companies that offer their services to provide military expertise (including strategic planning, intelligence gathering, crisis management, risk assessment, security consulting, de-mining, or training of local law enforcement) to state militaries.
There are also "Military-provider companies" that offer their clients tactical support during military operations, including direct participation in hostilities.
Incidentally, there is the "International Convention against the Recruitment, Use, Financing and Training of Mercenaries "(the U.N. Mercenary Convention), which came into force in 2001. It declares that the use and financing of mercenaries in armed conflicts represent an offense.
It has been ratified by 35 member nations, but the United States, Russia, and China have refused to do so under the ground that they have problems with the definition of mercenaries and methods of dealing with them.
Unlike its other Western counterparts, the US, even, has not even enacted domestic laws that restrict or prohibit their citizens from recruiting, financing, or serving as mercenaries in foreign-based conflicts.
In Germany, it is an offense for a citizen to join the armed forces of or a comparable armed association in a foreign state absent the approval of the Ministry of Defense. In France, it is illegal for a citizen to be recruited or to act as a fighter in another nation's armed conflict for personal benefit.
No U.S. law currently restricts or prohibits U.S. persons from serving in a foreign mercenary force. Only the U.S. government is restricted from hiring mercenaries under what is known as the Anti-Pinkerton Act of 1893.
The U.S. government, however, is not restricted from employing private businesses that provide security services like those used in Iraq and Afghanistan.
As to individual U.S. citizens, one statute that is part of the Neutrality Act makes it illegal for any person "within the United States" to take part in "any military or naval expedition or enterprise" carried out from the United States against a friendly country.
This law is essentially designed to prohibit "the use of the soil or waters of the United States as a base" for unauthorized military expeditions "against friendly foreign powers."
However, in the case of Ukraine, both President Biden and the US State Department have warned Americans not to travel to Ukraine—for any reason—since they face "the very real risk" of capture, criminal prosecution, or death.
And that seems to be working now somewhat. Reportedly, some foreign fighters, "jarred by the horrors and brutalities of war"—have already opted out of Ukraine.
They have realized that they are proving to be "cannon fodder" and causing "more harm than they're worth because of the lack of experience." Some have complained about weapons shortages and the language gap that has hindered integration with Ukrainian forces on the front lines.
According to "ABC News," the number of foreign fighters in Ukraine, particularly those from the US, has decreased considerably.  The Russians must be facing the same, given President Putin's compulsion to seek the services of the "Russian reservists."
Obviously, foreign fighters in direct combat roles in the field are not having a good time in Ukraine. But one is not sure whether those engaged in other roles feel so; they are likely to last till the war comes to an end.
Author and veteran journalist Prakash Nanda has been commenting on politics, foreign policy on strategic affairs for nearly three decades. A former National Fellow of the Indian Council for Historical Research and recipient of the Seoul Peace Prize Scholarship, he is also a Distinguished Fellow at the Institute of Peace and Conflict Studies.
CONTACT: prakash.nanda (at)hotmail.com