The Collective Security Treaty Organization (CSTO) continues to stand ready to send a mission to the Armenian-Azerbaijani border if Yerevan deems it necessary, CSTO Secretary General Stanislav Zas said on Monday.
"As for sending a CSTO mission – the offer of assistance to Armenia – one of the items was sending a CSTO mission to the Armenian-Azerbaijani border. The mandate of this mission, its tasks, and terms of work were all outlined there [in the offer].
This is still in force. If Armenia finds it necessary to accept it, whether in full — there are six points — or partially on separate points, it can be done," Zas told a press conference hosted by the Rossiya Segodnya international media group in Moscow.
The CSTO has no immediate plans to deploy peacekeepers to the conflict zone between Armenia and Azerbaijan, but it can be done should the need arise, Zas added.
"The CSTO's main goal in current circumstances is to ensure the security of state organizations, [its] enhancement and cohesion. Political and diplomatic measures and proactive response to emerging challenges and threats remain a priority," the regional security bloc's chief said.
In mid-September, CSTO member-state Armenia said non-member Azerbaijan shelled its territory and requested the bloc's assistance under the collective defense clause. Azerbaijan said it was responding to an Armenian "provocation."
The CSTO offered to send a fact-finding mission to the border.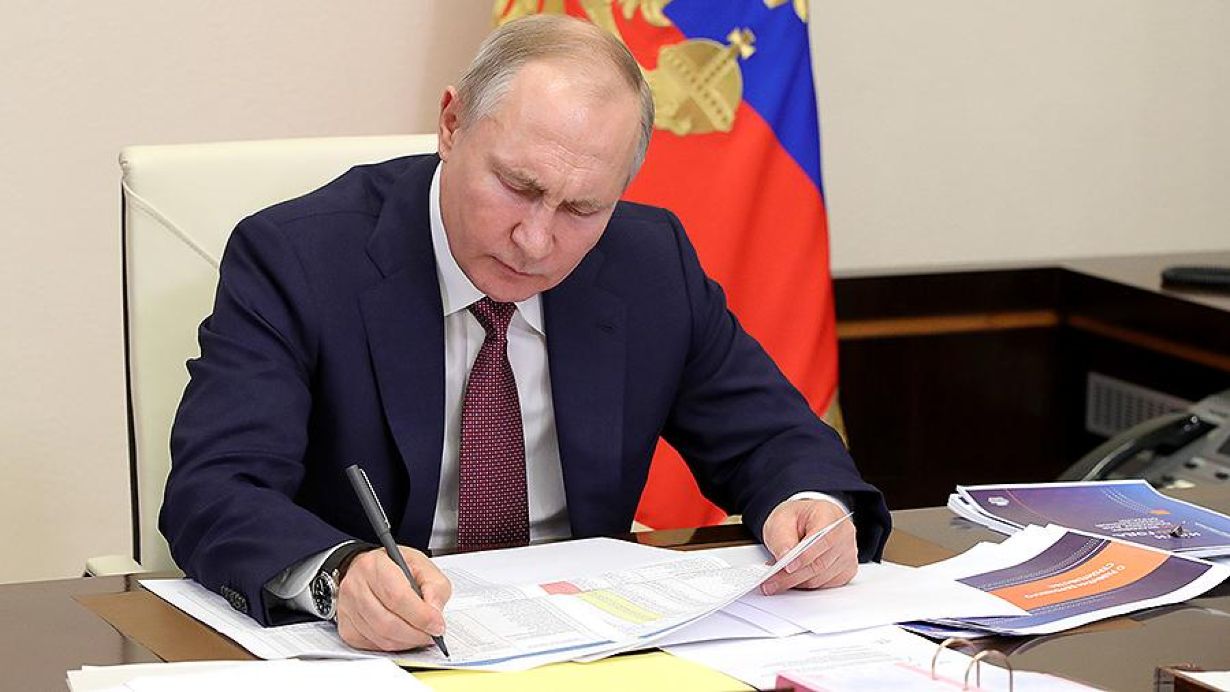 Another Conflict In Central Asia
Earlier this year, fierce fighting erupted between Kyrgyzstan and Tajikistan, with Kyrgyzstan accusing Tajikistan of employing heavy armored fighting vehicles and multiple launch missile systems against it.
After the security chiefs of the two nations reached an understanding on the ceasefire, Kyrgyzstan accused Tajikistan of opening fire on its border guards.
"The Tajik tanks, armored vehicles, armored personnel carriers, and mortars. Personnel of the Border Guard Service of SCNS, deployed in the Batken Region (Kyrgyzstan), continue to engage in fighting," Border Guard Service of Kyrgyzstan's State Committee for National Security said in a statement.
It was unclear what caused the standoff or the continued shelling later in the day, but the convoluted border between the two ex-Soviet states is a source of contention.
In 2021, at least 55 people were killed in clashes along the border due to a disagreement over water rights and Tajikistan's installation of security cameras. 
The Kyrgyz border service said that the combat on September 16 began early in the morning when Tajik soldiers opened fire on Kyrgyz border guards. 
The border service also alleged that Tajikistan had been shelling Kyrgyzstan's positions with mortars, tanks, and armored vehicles, as well as employing multiple rocket launchers to target an airport close to the border and demolish civilian infrastructure. 
Meanwhile, Tajik border officials claimed that Kyrgyz forces shelled and mortared Tajik border villages with "all types of heavy weapons and firearms at their disposal. 
Tajik security services, who have released significantly less information about the unfolding scenario than Kyrgyz counterparts, claim their soldiers have repeatedly attempted to negotiate a ceasefire but that these overtures have been ignored.
Tajikistan-Kyrgyzstan Border Dispute
This exchange of gunfire between Tajik and Kyrgyz soldiers on September 14 seems to have led to this current conflict. Even then, how the fight started that day also varies greatly.
The security services of Tajikistan, referred to by the initials GKNB, asserted that forces from the border unit of Kyrgyzstan's Batken province launched mortars at their troops deployed in a remote and deserted mountainous area to the north of Vorukh. Dushanbe officials said that two Tajik soldiers died in those clashes. 
On the other hand, Kyrgyz security services said the clash started when one of their troops spotted a Tajik border guard in a position beyond a previously agreed-upon demarcation line. According to them, the Tajik soldier refused to stand down and eventually opened fire.
Sadyr Japarov and Emomali Rahmon, the presidents of Kyrgyzstan and Tajikistan, later met in Uzbekistan at the Shanghai Cooperation Organization summit. According to a statement on Japarov's website, the two leaders addressed the border situation and agreed to task the relevant authorities with withdrawing soldiers and putting an end to the fighting.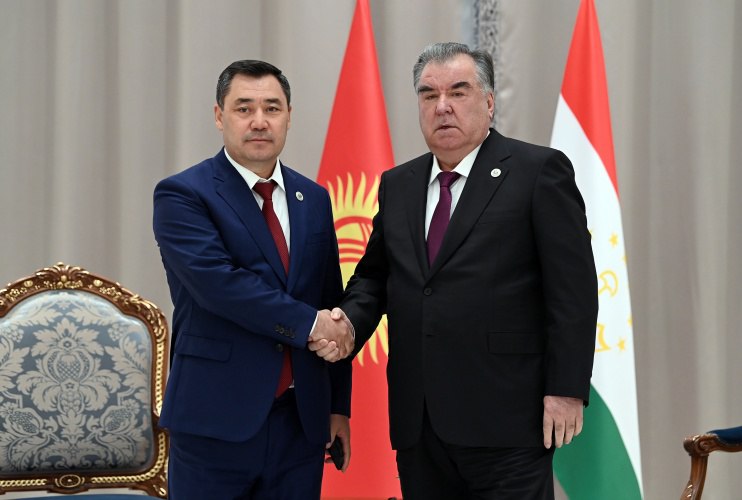 Border issues in Central Asia date back to the Soviet era when Moscow attempted to divide the territory between ethnic groups, whose settlements were usually located alongside those of other ethnicities.
Kyrgyzstan and Tajikistan, both former Soviet republics, are home to Russian military bases and maintain strong ties with Moscow. Since the dissolution of the Soviet Union, disagreements over the precise location of the boundary have existed between the two former Soviet republics. 
Clashes over the ill-defined boundary between the two countries are frequent, but they typically de-escalate swiftly, although, in 2021, they came dangerously close to starting a full-scale conflict.