Russian Defense Minister Sergei Shoigu instructed Russia's largest holding company producing various types of missiles, JSC Tactical Missiles Corporation (KTRV), to double its precision-guided munitions.
This was reported by the Russian Ministry of Defense (RuMoD) on its Telegram channel. Shoigu met with the management of KTRV and relevant military authorities in the Moscow region.
Shoigu reportedly inspected the technological process and production lines on which precision-guided weapons are assembled. The KTRV officials showed him the latest mass-produced weapons. He has also presented options for upgrading high-precision weapons used by the Russian military.
The Russian Defense Minister noted that KTRV adequately fulfilled the state defense order. While there was already an increase in output this year, he instructed the corporation to double the production volume of high-precision weapons.
He also noted that doubling the production could be challenging for KTRV, saying that while the corporation has the necessary specialists and production facilities, it would still be difficult but not impossible.
"The Tactical Missiles Corporation faces a very serious task. The enterprise has the necessary reserves for its implementation: highly qualified specialists and production facilities. Therefore, the task is tough but doable," said Shoigu.
The Minister further said that the corporation has switched to mass produce some of the latest weapons. Such promising developments deserve significant attention, as the enemy or other countries' armed forces do not possess these weapons.
"Future developments demonstrated by the enterprise today deserve great attention. These products are missing not only from today's adversary but also from the armed forces of other countries," Shoigu stressed.
This is the latest instance of a high-level Russian government official visiting the KTRV production facility. Before this, the Deputy Chairman of Russia's Security Council and Former President Dmitry Medvedev also visited KTRV's Raduga manufacturing site in Dubna in early February.
At the time, even Medvedev had indicated that there would be an increase in overall weapon deliveries. "Our armed forces regularly and in full receive various types of missiles. Deliveries of all types of military and military equipment will increase significantly in 2023," he said.
During his visit, Boris Obnosov, KTRV's general director, accompanied Medvedev, who said in January that the corporation had adopted "a multi-shift work regime" to increase the rate of production of missiles being used by the Russian military in Ukraine.
The adoption of the new work pattern, according to Obnosov, entailed the recruitment of a new workforce, veteran personnel, and additional training of employees. He also said that the corporation was making efforts at 'import substitution' of components and microprocessors now embargoed by the West.
Despite Sanctions, Russia Boosts Missile Production
Since the onset of Russia's military campaign in Ukraine, Western government officials have been saying that the export controls imposed by the Western governments have hampered the ability of Russia's defense industrial base to produce precision-guided munitions.
For instance, the Kh-101 air-launched cruise missile (ALCM), which has widely been employed in the Russian war effort in Ukraine, is known to rely on several western-made components, thereby exposing Russia to export controls.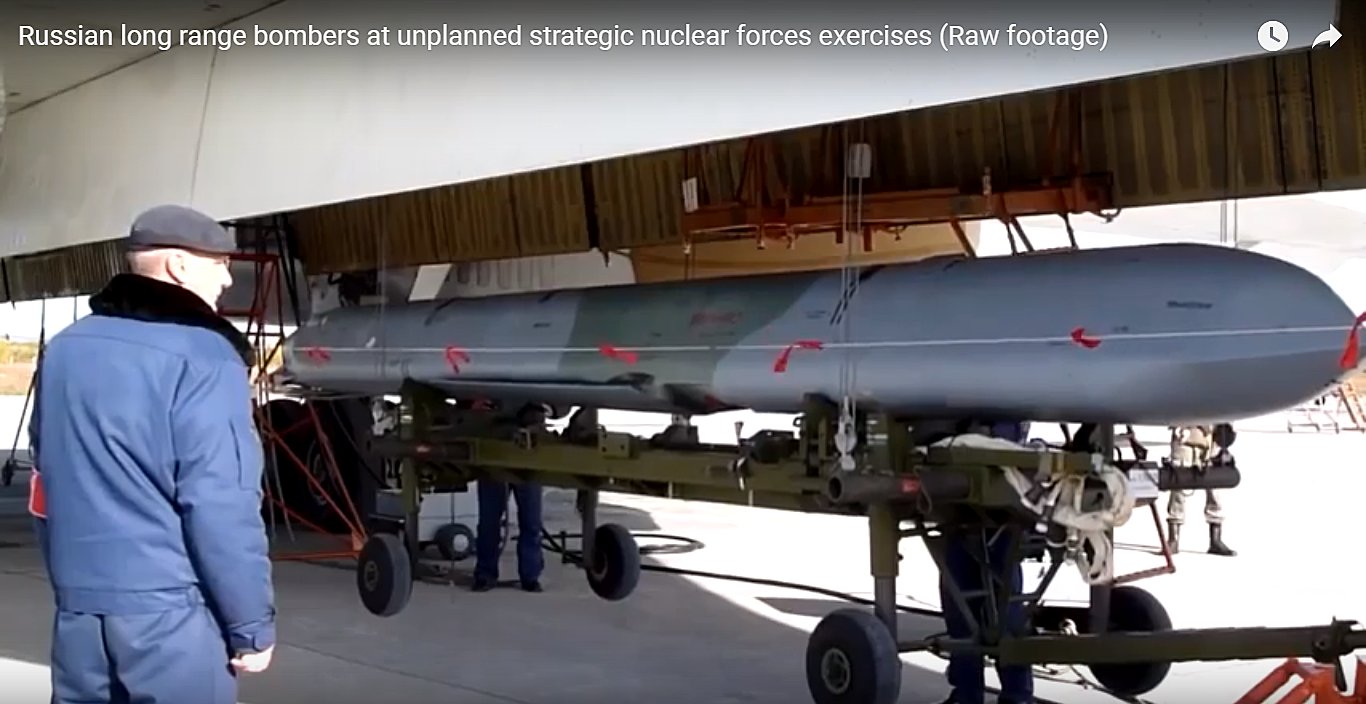 While Russia is said to have stockpiled microelectronics and other critical components before it invaded Ukraine, all indications are that Moscow initially anticipated a short campaign to achieve a swift victory.
However, Ukraine's successful resistance proved the Russian top military brass wrong, and now we are looking at a protracted conflict that experts suggest could even last for years.
Therefore, the Western governments are perhaps right in asserting that Russia is running out of precision-guided munitions and struggling to replenish them because of Western export controls.
However, data from downed Kh-101s in Ukraine suggest that while Russia could be running low on missiles, the production of Kh-101s continues and probably even at a greater rate than what is generally believed in the West, despite crippling western sanctions.
The Ukrainian military claims that the guidance systems and electronics recovered from Russian Kh-101 air-launched cruise missiles used in Ukraine were developed in the 1960-1970s. https://t.co/XF0lEM3jdH pic.twitter.com/4XTaWCO0WS

— Rob Lee (@RALee85) April 22, 2022
John Hardie, the deputy director of the Russia program at the US-based Foundation for Defense of Democracies (FDD), who analyzed this data, suggests that Russia could be producing more Kh-101s per day than it used to before it invaded Ukraine last year.
Also, this could be true even for other Russian-made missiles, as various Russian cruise missiles use some of the same parts and components, including Western-made ones.
For example, UEC-Saturn, which manufactures the engines used in the Kh-101 and other Russian missiles, announced plans in March last year to recruit 500 new employees to increase production.
Similarly, two other missile plants have revamped their operations significantly since May. First is the Novator plant that produces missiles for Iskander and Buk systems, Kalibr missiles, and several ship-based missiles.
The plant is said to have received additional funds and has reportedly worked round the clock in three shifts. It produces around 100-120 Kalibr units annually and several dozen cruise missiles for the Iskander system.
Nevertheless, the factory is struggling to increase production volume, as it would require additional engineers, mechanics, and other technical workers.
The second is the Votkinsk Plant which manufactures ballistic missiles for the Iskander and Yars systems and the Bulava ballistic missiles for Russia's Borei-class nuclear submarines.
In 2020, the plant adopted a four-day per week schedule, laying off employees of retirement age and employees of subsidiaries. In March last year, it was reported that the company had opened up 500 additional vacancies. The company is said to have increased its production to around 60 missiles from about 50 a year earlier.
Russia Also Producing Tanks And Other Military Hardware
Not only missiles, but the Russian defense industrial base continues to produce other weapon platforms and systems.
For example, UralVagonZavod, Russia's leading tank manufacturer, was supposed to have ceased production because of the shortage of Western-made bearings, according to the claims by the US government and Ukraine's General Staff and military intelligence directorate.
However, UralVagonZavod's military division has recruited more workers, including at least 250 convicts, as well as scheduled extra shifts and increased hours of the workday to fulfill the increased demand from the Russian military.
UralVagonZavod has also been putting out videos and images to show that the production of tanks and other military equipment continues. These are hardly the signs of a company that has ceased production.
Photos of T-90M tank assembly at Uralvagonzavod.https://t.co/OpJzqBMdqh pic.twitter.com/rmIq7BLPnk

— Rob Lee (@RALee85) January 10, 2023
Therefore, the Western claims of the demise of the Russian defense industry due to multi-lateral export control measures seem exaggerated and premature.