The Russian Navy's Project 22350M will be outfitted with surface-to-air missiles (SAMs) with a maximum range of 400 kilometers, according to a recent report by Russian state media.
According to the reports, these SAMs are derived from the 40N6 interceptor missiles of Russia's most advanced S-400 air defense system.
"The Poliment-Redut system that will be installed on improved Project 22350M frigates will eventually get heavy super-long-range missiles with the capability of striking aerial targets at a maximum distance of 400 km, in addition to medium-and long-range air defense missiles," an unnamed Russian defense industry was quoted as saying by TASS on February 3.
Project 22350M is a large-sized version of the Project 22350 Admiral Gorshkov-class frigates. The Admiral Gorshkov warship was recently in the headlines due to its ongoing expedition in the Atlantic Ocean.
This is the first time a warship armed with hypersonic missiles has been put into combat duty.
After this, Admiral Gorshkov will join naval drills with the Chinese and South African navies scheduled to take place from February 17-27, in the Indian Ocean, off South Africa's east coast near the cities of Durban and Richards Bay.
Admiral Gorshkov carries two Poliment-Redut surface-to-air missile launchers for 16 missiles, however, the fifth frigate of its class, Admiral Amelko, will carry four launchers of eight missiles each. The larger Project 22350M variants will be outfitted with six launchers for 48 missiles.
As of present, these Poliment-Redut missile launchers can fire missiles with a strike range of 150 kilometers, however, the addition of the new 400 kilometers-missiles will be a three-fold increase in their interception range, which will reportedly allow the ships to control areas seven times larger in size.
The Russian defense industry source explained that such a three-fold increase in interception range would enable the Russian frigates to engage NATO's long-range airborne early warning and control (AEW&C) aircraft.
Naval Version Of S-400 Missiles?
The new 400-kilometer SAMs are speculated to be a naval analog of the 40N6 missile, the longest-range interceptor of the S-400 air defense system.
This naval version of the 40N6 missile has reportedly been under development for over a decade. While its performance characteristics have not been specified, Russian reports suggest the missile will perform similarly to the 40N6.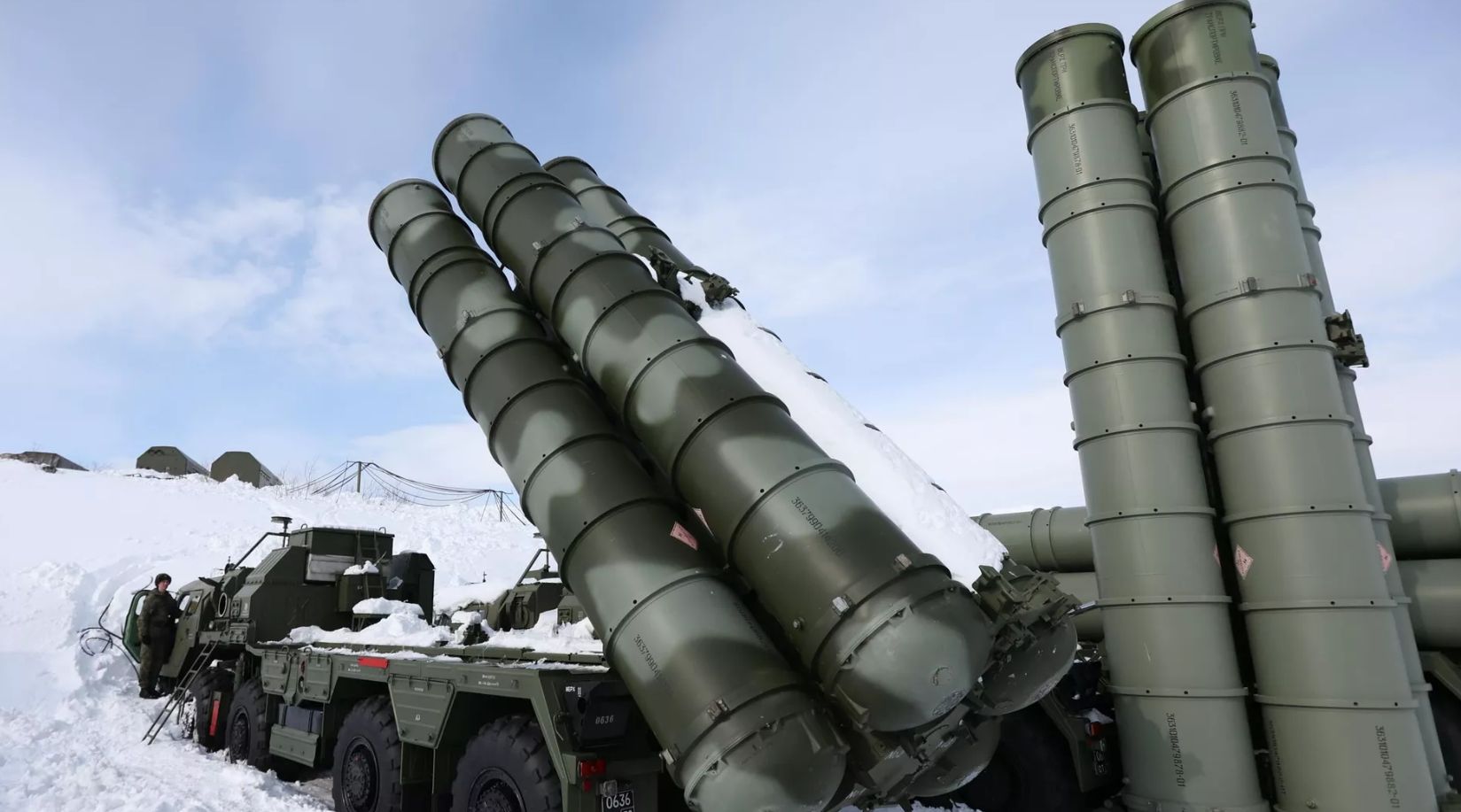 The 40N6 was designed and developed by the Russian missile maker MKB Fakel and reportedly manufactured by the Moscow-based MMZ Avangard.
While Russia publicized the missile in 2018, it reportedly suffered repeated test failures, because of which it was not put into serial production until 2019.
The missile is primarily deployed against airborne high-value targets like Reconnaissance & EW aircraft, air command posts, strategic bombers, hypersonic cruise, and ballistic missiles.
As per official sources, the missile's maximum range against aerodynamic targets is up to 380 kilometers, and the minimum range is up to 5 kilometers, while the maximum height up to which it can engage targets is 30 kilometers.
The average speed of the missile is around Mach 3.4, and the maximum speed is said to be around Mach 9. It can reportedly engage targets at a speed of up to Mach 15.6.
The missile carries a blast-fragmentation warhead and is also equipped with active radar guidance, which reportedly enables it to destroy targets outside of the radio visibility of ground-based locators. The missile is said to have 95 percent accuracy.
Incorporating a naval variant of the 40N6 missile could allow the Russian frigates to potentially contribute to strategic air defense, similar to the US, Japanese, and South Korean AEGIS destroyers, which do so using the SM-3 and SM-6 missiles.
Unlike these three AEGIS operating countries, Russia has so far opted to deploy its ballistic missile defenses via ground-based mobile launchers instead of ships.
Therefore, it is possible that the integration of long-range ballistic missile defense systems onboard the Project 22350M frigates could also enable them to complement the land-based S-400 and S-500 air defense systems.
Overall, the Project 22350M frigates, armed with Tsirkon hypersonic missiles and the 400-kilometer-range SAMs, can be said to have unparalleled offensive and defensive capabilities that very few types of ships in the world would be capable of challenging.