Russia said on Friday that it had tested RS-28 Sarmat silo-based intercontinental ballistic missile (ICBM), state media Tass reported.
Ukraine War: Russia's Ability To Fight Unabatedly Prompts The West To Soften Its Stance On Peace Talks
"The Strategic Missile Force continues its rearmament for advanced missile systems. The flight tests of the Sarmat missile system have been successfully carried out. The Yars road-mobile missile system has also proven its capabilities by launches at the Plesetsk state testing spaceport," the Defense Ministry quoted the commander as saying.
The RS-28 Sarmat is a Russian silo-based missile system armed with a heavy liquid-propellant orbital intercontinental ballistic missile capable of carrying nuclear warheads.
According to Russian media, Sarmat can deliver a MIRVed warhead weighing up to 10 tons anywhere in the world, making it the 'most dangerous' missile on the planet.
Meanwhile, earlier this month, Russian protestors staged a rally in Moscow's streets, demanding that Vladimir Putin launch a Sarmat missile strike on Washington for its assistance to Kyiv.
Julia Davis—founder of the Russian Media Monitor and a contributor for The Daily Beast—posted a video from the event to Twitter. In the footage, a man is seen leading a group of people through Moscow's streets as they shout for attacks on Washington.
The video showed the group marching along the street while chanting and holding banners in favor of the Russian military fighting in the ongoing conflict in Ukraine. A man said, "Strike the decision-making centers."
Meanwhile in Russia: a rally, demanding for Moscow to strike Washington. They cite Putin's words: "We will go to heaven as martyrs and they will simply croak." pic.twitter.com/csQp3KYTTN

— Julia Davis (@JuliaDavisNews) November 12, 2022
"On Washington! A flight task for the Sarmat missile. On Washington! Sarmat, strike the enemy's cities. On Washington!…U.S.A. is the enemy! We will go to heaven as martyrs. They will simply croak," he added.
The Sarmat missile mentioned during the rally is the RS-28 Sarmat intercontinental ballistic missile (ICBM), a thermonuclear weapon unveiled by the Russian President in 2018 and dubbed "Satan II."
The rally attendees' pledge that "we will go to heaven as martyrs" alludes to remarks made by Putin in 2018, as Davis noted in her tweet. At the time, the Russian President said, "An aggressor should know that vengeance is inevitable, that he will be annihilated, and we would be the victims of the aggression."
"We will go to heaven as martyrs, and they will just drop dead. They will not even have time to repent for this," he added. In March 2022, Putin organized a rally to raise the populace's morale.
Moscow had announced that it would conduct the second test of its new Satan-2 intercontinental ballistic missile before the end of 2022. The first test launch was conducted on April 20.
In May, former Roscosmos chairman Dmitry Rogozin, a close Putin ally, stated that around 50 Satan-2 missiles were in "mass production" and would soon go on combat service.
Meanwhile, a report published in the Russian Military Thought magazine claimed that the US was formulating plans to neutralize a sizable chunk of Russia's nuclear arsenal before the country could launch an attack.
According to the report, the United States would employ non-nuclear weapons in this strategy. It noted that "the US seeks to possess strategic non-nuclear weapons with a short flight time to the target" that are not vulnerable to "any bilateral or international restrictions." 
Russia's Retreat From Kherson
There have been a few sporadic protests since Vladimir Putin declared the conscription of 300,000 men in September, but overall, support for him has been solid. 
Several videos that have been circulating online purportedly show conscripts threatening to mutiny. They were allegedly given no money, training, or supplies to combat the Ukrainians.
Earlier this week, Moscow announced that troops would be withdrawn from Kherson as the Ukrainian defense force moved farther east. 
With the assistance of the United States and other NATO partners, Ukraine has been able to advance with its counteroffensive, forcing Russia to withdraw from Kherson. 
In an intelligence update shared on social media, the UK Ministry of Defense (MoD) stated that it was "highly likely" Moscow's forces had damaged road and rail bridges across the Dnipro/Dnieper River.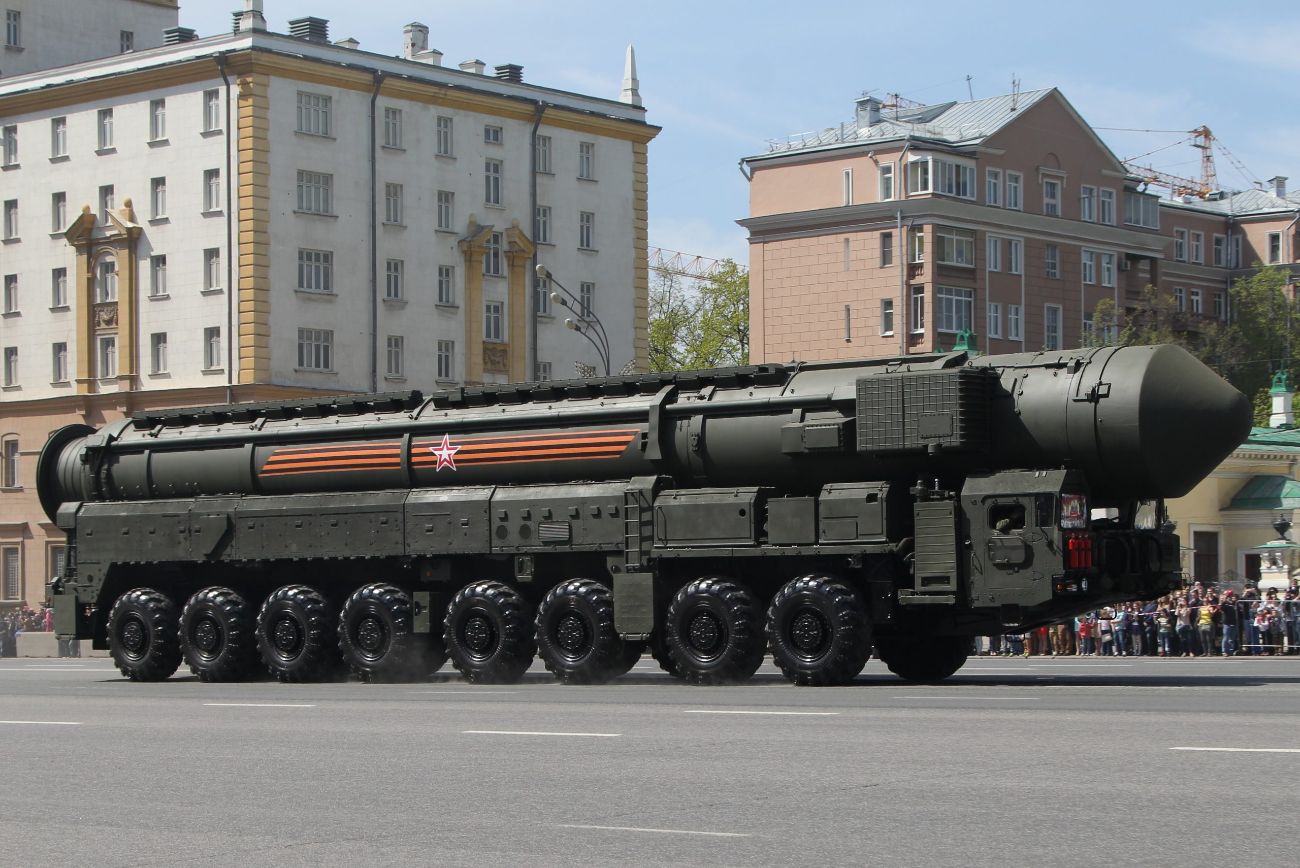 The departure was officially disclosed on November 9, but according to defense experts, it probably began as early as October 22.
The British MOD also said that there is a real chance that Russian military vehicles and personnel dressed in civilian clothes have been fleeing alongside the 80,000 reported evacuated people in recent weeks.
After reviewing the picture, Benjamin Pittet, an OSINT analyst, stated on Twitter that Russia is poised to lose Kherson and the entire left bank of the Dnieper.
The Kremlin confirmed that forces had entered the Dnipro River's eastern bank, and satellite images revealed that trenches were being dug. 
The situation is the same in the north-western part of Crimea, near Armyansk. Old trenches are renovated and new ones are dug.
In this image, we can see an excavator digging a new trench.

— Benjamin Pittet (@COUPSURE) November 9, 2022
Nonetheless, the retreat is another embarrassing failure for Russian President Vladimir Putin. It is the most critical military milestone in the conflict since Ukrainian forces drove through the northern Kharkiv region in September.