The Russian military attacked Ukraine's energy facilities and command hubs using high-precision missiles, the Russian Defense Ministry said on Sunday.
"During the day, the Armed Forces of the Russian Federation continued to carry out strikes with long-range high-precision air-launched weapons on military command and control facilities and the energy system of Ukraine. The targets of the strikes were reached. All designated targets were hit," the ministry said.
Meanwhile, in the Kherson region, the security of the Kakhovka hydroelectric power plant has been strengthened in order to avoid provocations from Ukraine, the deputy head of the Kherson region administration, Kirill Stremousov, told Sputnik following his statements that Ukrainian troops may attempt to break through the dam to flood the territories and cross the Dnieper River.
"Security has been strengthened. There is a strong group of troops standing there, it will not be easy to break through there," Stremousov said.
On Monday, Russian President Vladimir Putin told Russia's Security Council that Russia had carried out retaliatory strikes using precision-guided weapons against Ukrainian infrastructure in response to the crimes committed by Kyiv against Russian civilian infrastructure.
Putin also condemned the bombing of the Kerch Strait Bridge, known as the Crimean Bridge, that took place on October 8, saying that such a terror act cannot be left without retaliation.
Precision strikes against Ukrainian infrastructure have been going on throughout the week. On Saturday, Ukrainian utility Ukrenergo said that the energy infrastructure of the Kyiv region was damaged due to a morning missile attack. Residents of several regions were asked to save electricity and minimize consumption during peak hours.
Russia's Warning
On October 10, Moscow unleashed a barrage of missile strikes on Ukrainian cities that a Russian analyst described as "rather demonstrative in nature" and meant to showcase Russia's determination and capacity to carry out such actions.
Alexei Arestovich, an advisor to Ukrainian President Vladimir Zelensky's office, said that Russia had launched roughly 80 high-precision missiles in a wave of attacks on the infrastructure of Ukraine.  
He claims that there aren't enough shells left in the Russian arsenal. Meanwhile, Moscow's military forces continued to bomb vital Ukrainian facilities on October 11. 
However, Doctor of Military Sciences Konstantin Sivkov told RIA Novosti on October 11 that the Russian Army has sufficient high-precision missiles to carry out continuous attacks against vital infrastructure facilities of Ukraine. 
"More than 200 missiles have already been consumed; Arestovich does not have information. We have missiles," Sivkov retorted. He believes the Russian attacks are more of a display aimed at making Kyiv and the West aware of Moscow's resilience and readiness to conduct such operations. 
Russian authorities and pro-Kremlin commentators, who have lately condemned the Russian military for a string of humiliating defeats on the battlefield, have responded with celebratory remarks to Moscow's missile strikes on cities throughout Ukraine.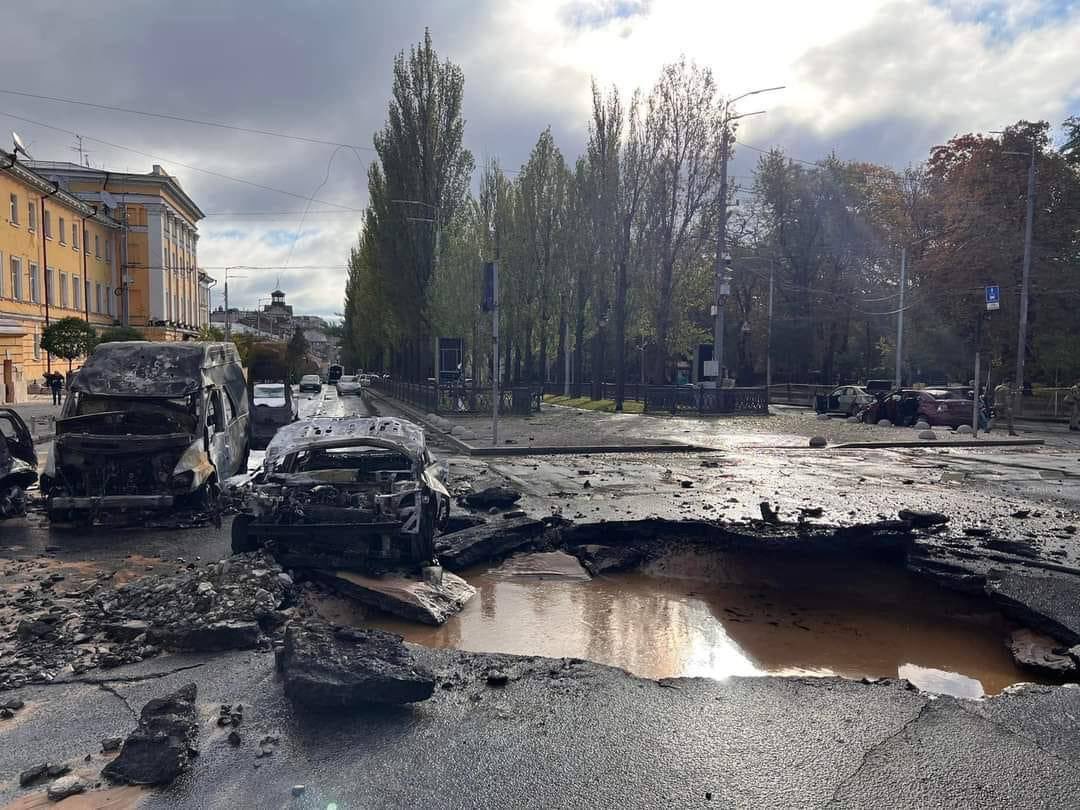 They hailed the latest attacks as a fitting and long-awaited reaction to the Ukrainian counteroffensive and a weekend attack on the bridge between Russia and Crimea. Many advocated that Moscow continue Monday's strikes at their current intensity to win the war.
The attacks on civilian targets also seem to have quieted the domestic audience of hardliners. The editorial head of RT television, Margarita Simonyan, and other members of Putin's close circle praised the action.
Ramzan Kadyrov, the head of Russia's republic of Chechnya, declared on social media that he was "one hundred percent satisfied" with the destruction inflicted on Ukraine's infrastructure and even the German consulate.
But there is a cost associated with it for Russia as well. According to Forbes' Ukraine staff, the heavy artillery used in the recent strike cost between $400 million and $700 million.
But many experts also questioned if Russia had enough missiles in its arsenal. Guy Plopsky, a defense analyst, said, "the Russian military has likely expended a much larger number of stand-off weapons than it initially planned to and may be running relatively low on certain missile types."
"That doesn't necessarily mean it is close to exhausting stockpiles; however, it has seemingly long reached a point where it cannot afford to launch dozens of stand-off weapons against Ukraine daily for a long period," he added. 
What Weapons Did Russia Employ Recently?
In one of its most significant single operations against civilians since invading Ukraine in February, Russia bombed more than 20 cities across Ukraine on Monday using more than 84 cruise missiles and 24 drones.
Western officials and analysts denounced the strikes as desperate, brutal attacks with no discernible strategic purpose, primarily intended to appease Russian war hardliners devastated by Ukraine's battlefield victories.
The assaults were described as reprisal for the collapse of the Kerch Strait Bridge to the annexed Crimea on Saturday by Russian President Vladimir Putin, who also stated that "high-precision" rockets were used to target "Ukrainian energy, military command, and communications facilities."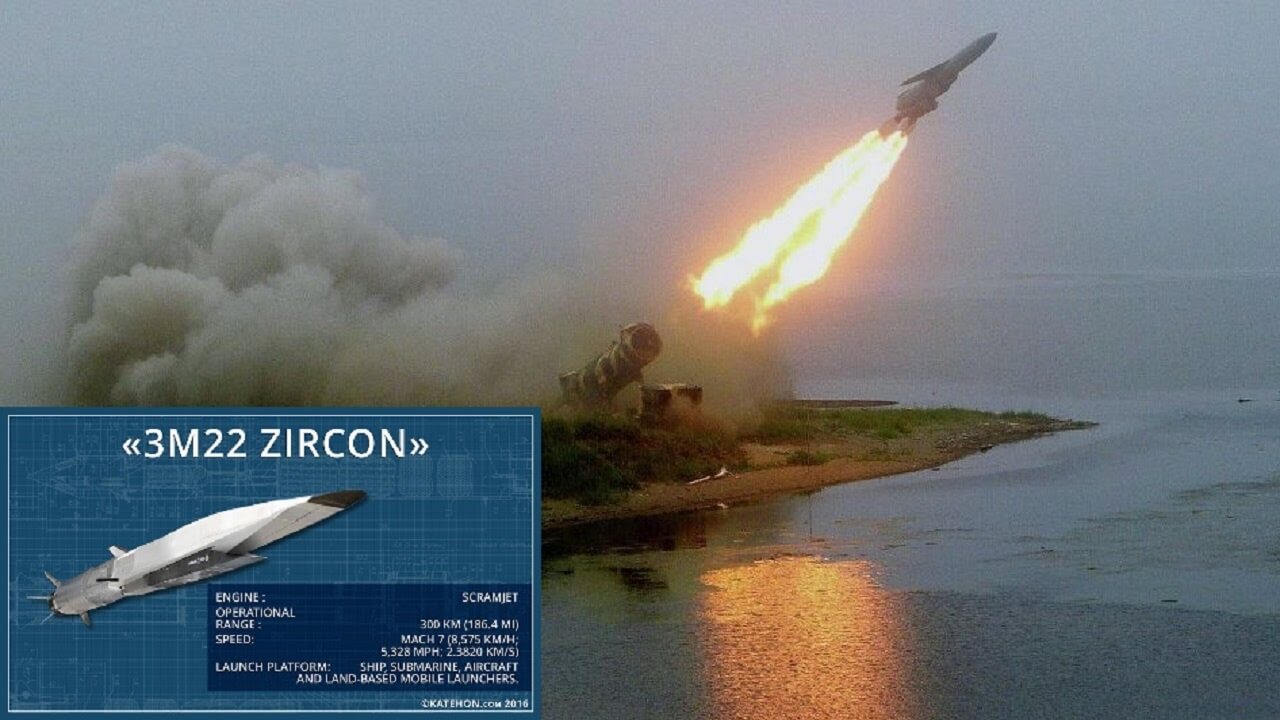 These missile strikes were only "the first episode," according to former Russian President Dmitry Medvedev, a hawkish member of Putin's security council, toward "the complete dismantling" of Ukraine's "Nazi political regime."
While some of the strikes appear to have missed their targets, Ukraine claims its air defenses intercepted roughly half of the Russian missiles and drones. The exact type of each missile launched by Russia is unknown. However, Kh-101, Kh-555, Caliber, Iskander, S-300, and Tornado-S missiles were said to have been used in the strikes.
The Ukrainian President disclosed that Moscow attacked Kyiv with Iranian Kamikaze drones. It is estimated that approximately 17 Iran-made Shahed-136 drones were employed to attack Kyiv. 
Meanwhile, Zelensky, on October 11, also claimed that Russia had ordered 2,400 Iranian Shahed-136 kamikaze drones. 
"Russia has ordered 2,400 Shahed kamikaze drones from Iran alone, according to our intelligence. And therefore…it is important that we have sufficient missiles for the air-defense and anti-missile systems provided and that these systems are integrated with our defense system," he said.