Early morning on May 16, 2023, Russia convincingly drove home to Ukraine and its Western allies that it could deal with the supply of sophisticated Western weapons to Ukraine with an attack on a US-supplied Patriot battery positioned in Kyiv.
The attack was vividly captured on video that is now viral on the web.
The Russian Aerospace Force (RuAF) apparently unleashed a coordinated attack on the Patriot battery triggering a response that was reminiscent of an epileptic fit triggered by rage.
The much-hyped long-range Patriot air defense (AD) system, representing bleeding edge US anti-missile technology,  launched over 30 missiles, each costing $5 million, in around 2 mins.
Judging from the launch trajectories of the missiles, several different launchers were used in the retaliatory Patriot fire. The battery took several hits during the attack. Some Patriot missiles appear to have struck their targets.
However, the targets struck were at altitudes typical of cruise missile flight paths.
A successful Kinzhal engagement is possible only at very high altitudes when the missile has just left its launcher and is still at supersonic speed. Once the missile accelerates to hypersonic speeds, it starts maneuvering evasively and becomes incredibly difficult to hit.
30 US Patriot PAC-3 MSE launch at a cost of $5 million per missile. That's $150 million gone within 2 mins. At the end the Patriot launch platforms were destroyed by Russian missiles. Why would any military still want to buy Patriot after this failure? pic.twitter.com/JiNr06y0Rt

— Kim Dotcom (@KimDotcom) May 16, 2023
Shortly after the crazed frenzy of missile launches stopped, the  Patriot system seemingly darkened into gloom, either vanquished and on its knees or silenced by an empty magazine, there was a parting hit on the battery by a Russian missile.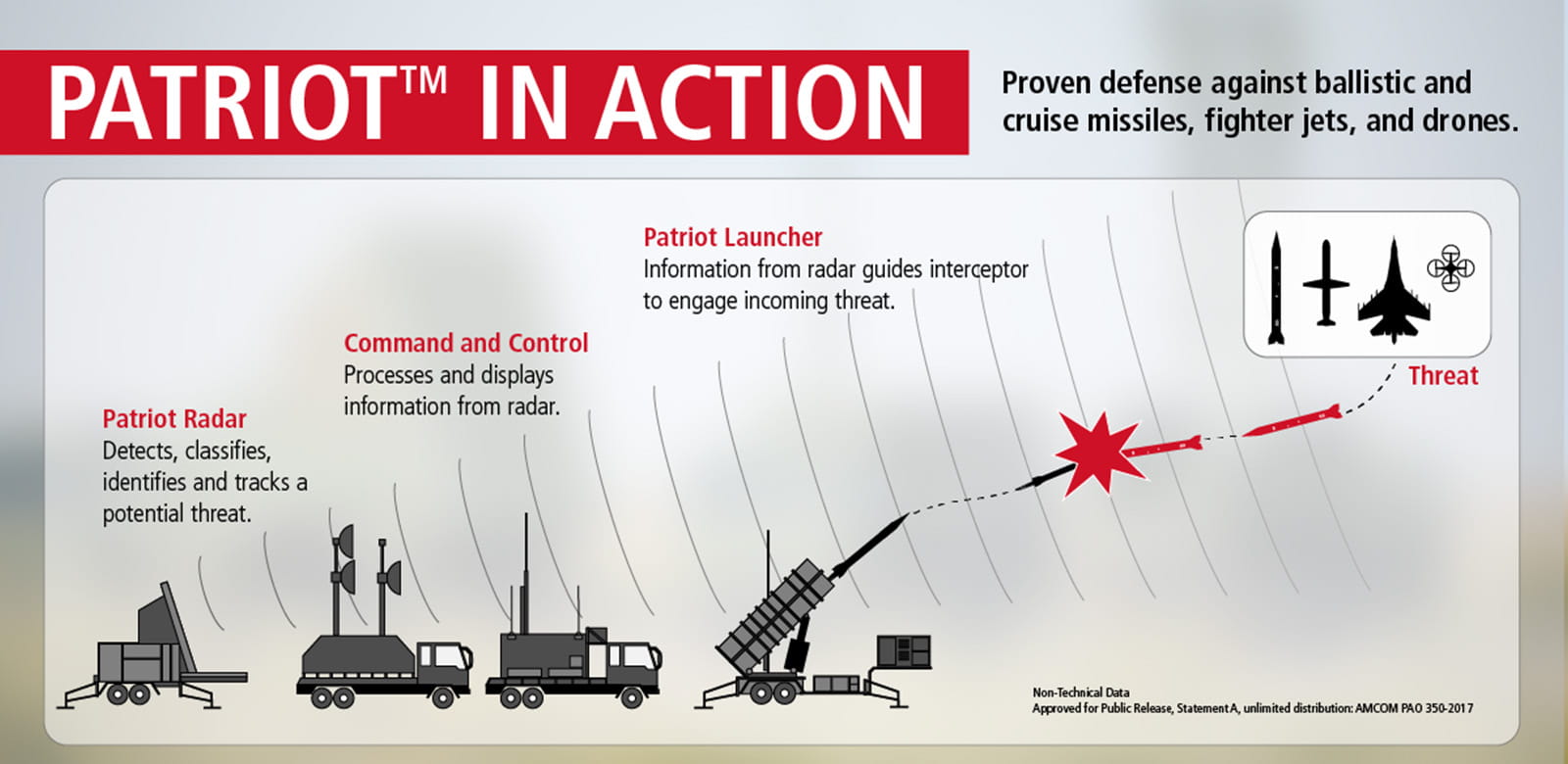 Patriot Battery Missile Arsenal
A Patriot battery typically has six M901 launch stations on a two-axle trailer, each with 4 canisters capable of holding 3 (PAC-3 MSE) or 4 (PAC-3 CRI) interceptor missiles.
The PAC-3 MSE and PAC-3 CRI interceptor variants feature hit-to-kill technology that would be essential to intercept a Kinzhal-like ballistic missile. It is likely that the Patriot batteries deployed in Ukraine have older PAC variants honed for interception of aerodynamic targets.
Patriot Strike Part Of A Larger Attack
The attack on Kyiv was part of a larger attack. According to the Ukrainian Air Force, Russia launched 6 Kinzhal missiles from 6 MiG-31K aircraft, 9 Kalibr cruise missiles from the Black Sea, 3 S-400 or Iskander-M missiles, and 6 Shahed / Geran-2 drones overnight, all of which were successfully intercepted.
The Ukrainian Air Force's statement on 100% interception clearly contradicts the video evidence in which you see several flashes, typical of a ground explosion, in the area of the Patriot battery.
Ukraine has so far presented no evidence to support its claims of having shot down 6 Kinzhal missiles.
Earlier, on May 5, 2023, Ukraine claimed to have shot down a Russian Kinzhal missile launched by a MiG-31K. The photographic evidence was not clinching. The Pentagon supported the claim based on Ukrainian statements and photographic evidence if presented.
Russia denied the shootdown, asserting that it's not physically possible for a Patriot to shoot down a Kinzhal.
Going by the explosions on the ground, it's likely that the RuAF attack today was aimed at the Patriot battery. However, it is possible that the attack was aimed at targets in Kyiv that the Patriot battery is tasked to protect, such as underground leadership and command and control shelters.
For a Patriot battery to seemingly empty its entire magazine of missiles within 2 mins, the threat level must have been assessed as very high, and the job of protecting the target was unfinished.
The fact that the several targets protected by the battery, or launchers of the battery itself, were struck during the missile barrage would suggest that the attack was successful.
Professional Redemption
Whether or not it was intended to be such, the success of the RuAF attack today was professional redemption for the stunning loss of 4 Russian aircraft and 13 Russian aircrews on May 13, 2023.
On that day, in a well-executed ambush, Ukrainian forces took out an entire RuAF  'special air group' that was returning to base after a successful glide bomb attack on Ukrainian forces.
The group comprised one Su-34 fighter bomber that was returning to base after executing the glide bomb attack, one Su-35S fighter that was providing air dominance support to the Su-34, one Mi-8MTPR1 EW tasked to provide protective electronic cloaking from a Ukrainian missile attack, and one Mi-8 tasked with SAR (Search and Rescue).
All four aircraft were shot down by missiles, but the nature (surface-to-air or air-to-air) and type (S-300 or NASAMS, etc.) of the missiles used in the shootdown are as yet not known.
Interestingly, all four Russian aircraft were shot down deep within Russian territory, where they would have been out of the tracking range of US/NATO AWACS, Patriot MIM-104 radar, and S-300 radar.
Credible possibilities on how the attack was executed include the surreptitious relocation of an S-300 missile battery close to the Russian border and the use of an AIM-120 launched by a Ukrainian MiG-29.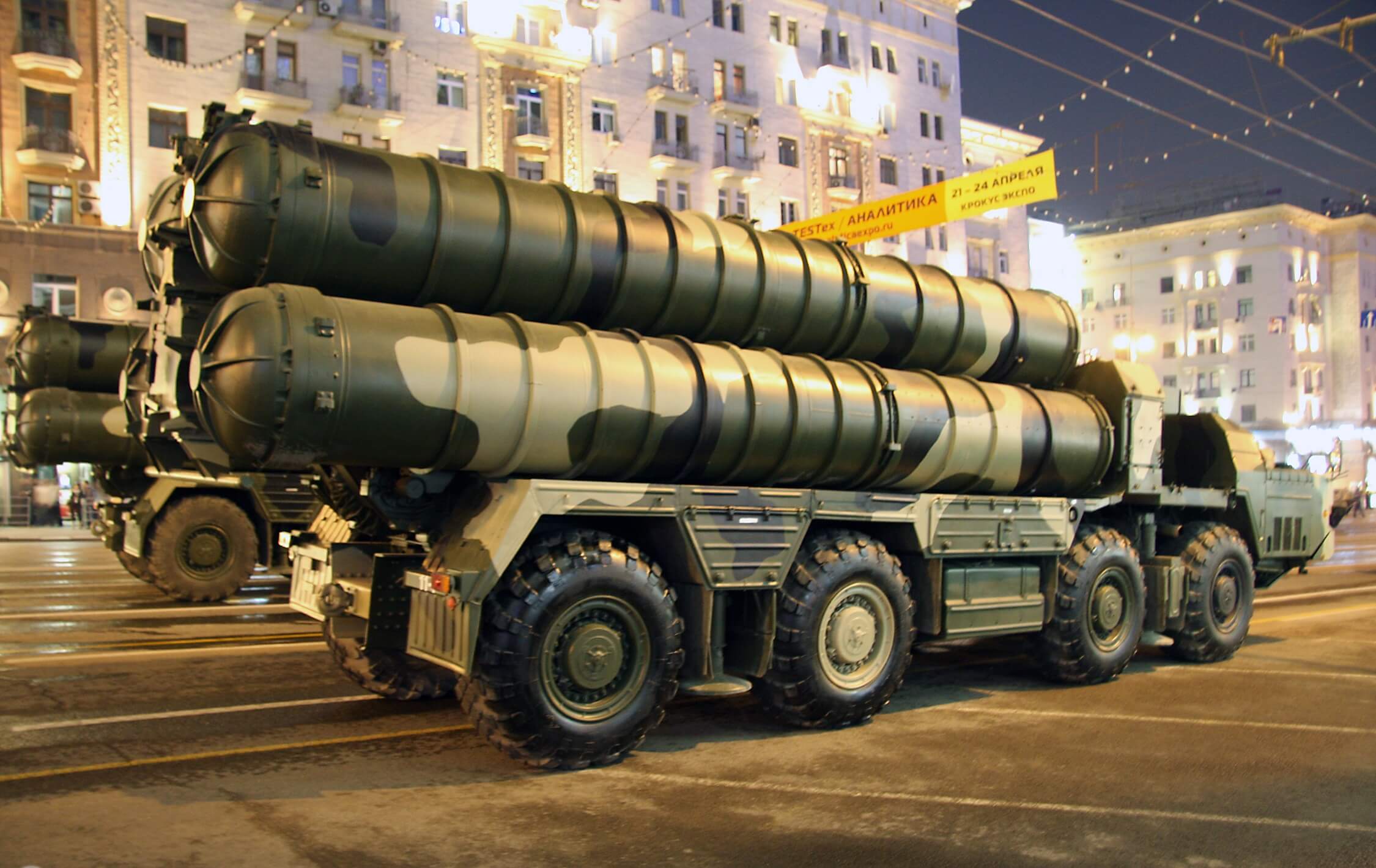 The US has recently supplied Ukraine with electronic equipment for the integration of its air defense network. Such integration would facilitate the relay of target tracking information from, say, a US/NATO AWACS to an S-300 missile guidance radar or from an S-300 tracking radar to a MiG-29 weapon system computer over a data link.
In order to evade detection and jamming by the Mi-8MTPR1, the relocated S-300 missile guidance radar could have been initially cued by a US/NATO AWACS, which in turn could have been flying within Ukrainian airspace for accurate tracking during the short-lived ambush.
In order to evade detection by the Su-35S providing air dominance cover, the MiG-29 could have used tracking data from an AWACS relayed over data link to launch the AIM-120 from outside the detection range of a Su-35S radar or from a S-300 search radar.
Conclusion
The focus of Russia's confrontation with the West through its proxy Ukraine has recently shifted from ground to air warfare. The RuAF may have failed to achieve air superiority over most of Ukraine, but its airpower has remained vastly superior to Ukraine's.
Lately, Russian airpower has added technological muscle in the form of drones and glide bombs. For Ukraine's planned and much-hyped counteroffensive to succeed, the West needs to degrade Russian airpower, and we are likely to see the third dimension confrontation heat up during the coming months.
Vijainder K Thakur is a retired IAF Jaguar pilot. He is also an author, software architect, entrepreneur, and military analyst. VIEWS PERSONAL
Follow the author @vkthakur