Will the US and its arch-rival Russia hunt the Taliban together as the militants wreak havoc in Afghanistan? 
Russia Tests Its Most Powerful S-500 Missile Defense System; Hits High-Speed Ballistic Target – Ministry
The US is desperately looking for a military base to park a section of its military personnel after the complete withdrawal of troops from Afghanistan by July-end. With countries neighboring Afghanistan not keen on such an arrangement, Washington seems to be in a fix.
On July 19, 15 foreign missions and the NATO representative in Kabul urged the Taliban to halt offensives, just hours after the insurgents and the Afghan government failed to agree on a ceasefire at talks in Doha, Reuters reported.
F-22 Raptors – World's Most Powerful Fighter Jets Deployed To Asia In 'Big Numbers' To Counter Chinese 'Muscle Flexing'
A day later, a rocket landed near the Afghan presidential palace during Eid prayers, but there were no reports of injuries.
Recent reports suggest that Russia may have offered its military bases in Central Asia to help US agencies gather intelligence on the Taliban. However, this is easier said than done given historically, Russia wields greater influence over the Central Asian nations.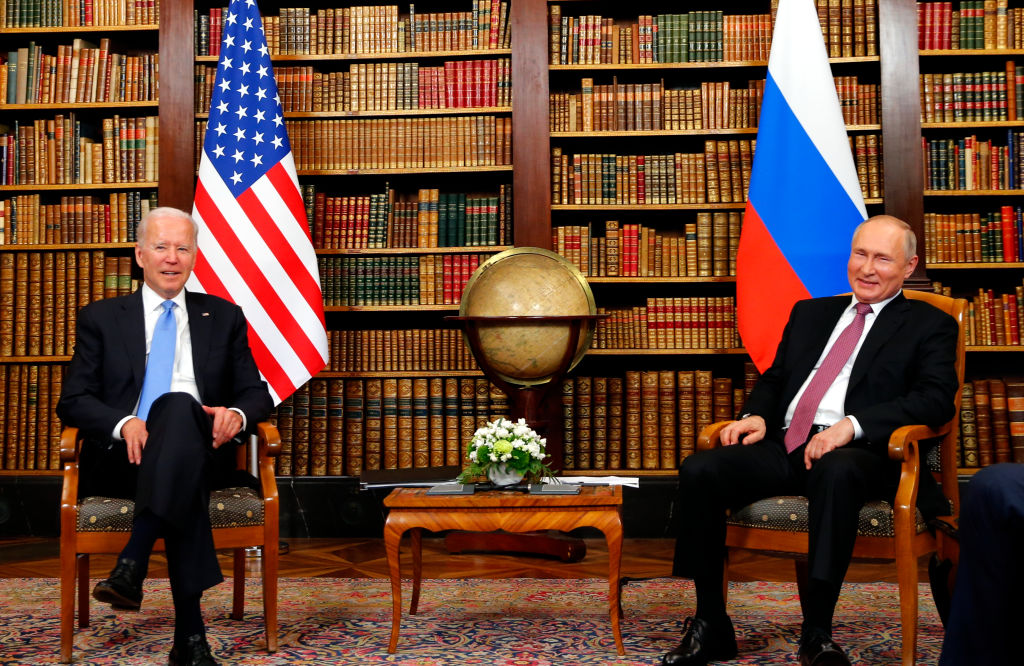 As the US troops pull-out from Afghanistan gets over in two weeks, Russian President Vladimir Putin allowed Washington to use Russian military bases in Central Asia, Reuters reported citing a Russian newspaper.
Putin reportedly made this offer during his meeting with his US counterpart Joe Biden in Geneva last month. The Russian offer entails a coordinated effort on Afghanistan and to put Russian bases in Tajikistan and Kyrgyzstan, and involves an exchange of information obtained with the help of drones.
Earlier, the US had pledged its continued support to the Afghan government to maintain peace and stability in the country and keep the Taliban in check. For this reason, the US was scouting for preferable places in the neighborhood of Afghanistan to establish its military base. 
As Taliban Sweeps Afghanistan, Its 'Department Of Evil' Sends Shivers Across The Female Subjects
The US In A Bind  
Afghanistan shares its borders with six countries – Pakistan, Tajikistan, Uzbekistan, Turkmenistan, Iran, and China. The nature of the US' relations with Iran and China rules out both these countries as options for the establishment of an American military base there.
Pakistan, which till recently was a key partner of the US in its war-on-terror, has also turned down the US request for a base in its territory. In an interview last month with Axios, Pakistan Prime Minister Imran Khan categorically denied this idea.
"There is no way we are going to allow any bases, any sort of action from Pakistani territory into Afghanistan. Absolutely not," Khan said. 
The US is keen to explore options in Uzbekistan and Tajikistan, but Russia and China's growing influence in the region is posing a challenge. According to Wall Street Journal, in May this year, Zalmay Khalilzad, the US special representative for Afghanistan, traveled to Uzbekistan and Tajikistan to discuss the security situation in the war-ravaged nation.
However, US officials maintain that no formal requests for bases in Central Asia have been made so far.
Is Pakistan Using Its Airforce Inc JF-17 Fighter Jets To Support The Taliban Against Afghan Army?
The Central Asian Challenge
During the initial phase of its war-on-terror in Afghanistan, the US established its military presence in the Central Asian region for some time. It had set up two air bases in the region — at Karshi Khanabad in Uzbekistan and Manas International Airport near Bishkek, the capital of Kyrgyzstan.
The US and NATO began their military operations in Afghanistan from these bases.
However, in 2005, the US had to vacate the Karshi Khanabad after it criticized the Uzbek government's crackdown on protests in Andijan. The Bishkek base was vacated by the US in 2014, after the lease was not renewed, presumably under pressure from Moscow.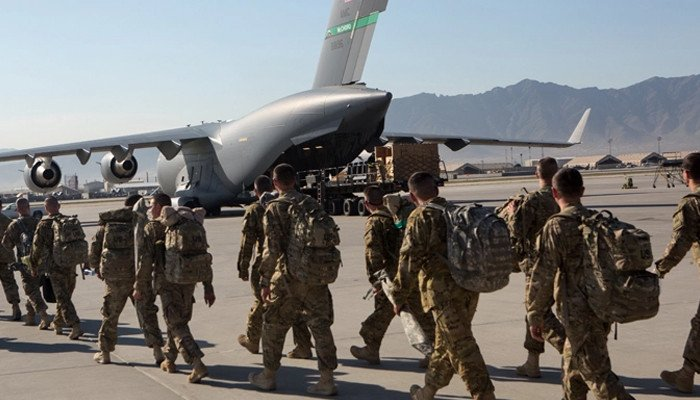 Establishing a new base in Central Asia may not be an easy task for the US. Historically, Russia wields greater influence in the region. And in recent years, China under the garb of its Belt and Road Initiative, which aims to connect Asia with Europe through land routes stretching across Central Asia, has managed to expand its footprint in the region.
Kazakhstan, Kyrgyzstan, and Tajikistan are members of Russia's security pact, the Collective Security Treaty Organization. Kazakhstan hosts a Russian missile defense testing site, and Kyrgyzstan houses a Russian airbase. Moscow also has a military base and space surveillance station in Tajikistan.
In March this year, the US made its overtures to Tajikistan and held online trilateral dialogues with Afghanistan and Tajikistan. An online meeting between the US Secretary of State, Antony Blinken, and his Central Asian counterparts was held in C5+1 format, focussing on Afghanistan.
However, Russia has also strengthened its bilateral relations with Tajikistan in recent months. Russia and Tajikistan have created a unified regional air defense system and are working on strengthening the Tajik-Afghan border.
In a sign of growing bonhomie between the two countries, the Tajik President was the only foreign leader invited to the Russian Victory Day parade in May, reported The Moscow Times.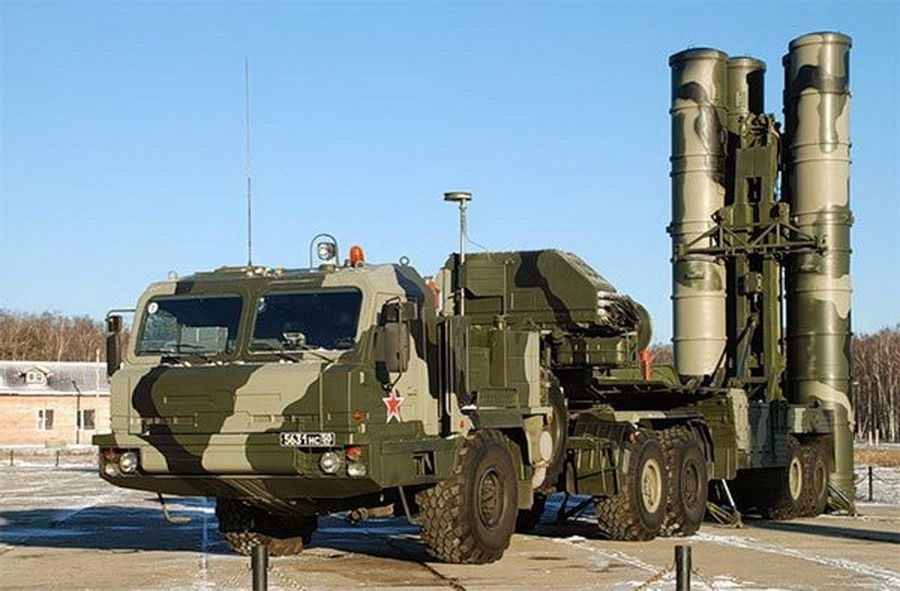 On the other hand, the ties between Uzbekistan and the US have been cordial since 2016, after Shavkat Miziyoyev came to power. In 2018, Uzbekistan signed its first military cooperation plan with the US, which has led to several joint military exercises between the two countries. In May 2020, the first trilateral dialogue between Uzbekistan, the US, and Afghanistan was held.
However, like the other countries in the region, it will be difficult for Uzbekistan to come out of the Russian influence.
Graveyard Of Super-Powers: As Afghan Taliban Runs Riot On Vital Border Crossings, Will India, China Join The 'Misadventure'
It was also reported that Washington was leading talks with Kazakhstan, Tajikistan, and Uzbekistan to allow at-risk Afghan citizens, such as those who worked for the US forces, to live in their countries temporarily. But no agreement has been reached yet.
Russian FM's Remark
Meanwhile, Russian Foreign Minister Sergey Lavrov recently said that none of the Central Asian countries are willing to let the US establish its military base in their countries, after the US withdrawal from Afghanistan, reported Russian News Agency TASS.
Lavrov said, at the meeting of foreign ministers, the five Central Asian countries have shown no interest in letting the US establish its base in their territories. "None of our allies have stated their intention to subject its territory and population to such a risk," he was quoted as saying.
The Russian minister also noted that India and Iran should be included in the "expanded group of three", (Russia, China, the US, and Pakistan) on the issue of security and peace in Afghanistan.
For now, it seems that the US dream of having a base outside Afghanistan is unlikely to be fulfilled anytime soon.
Read More
Watch: The Ultimate Dogfight Between US & Russian Fighter Jets Over A 'Top-Secret' Air Base In Nevada
---
30 Times Faster Than Speed Of Sound: Is China Really Winning The Hypersonic Race With Its JF-22 Wind Tunnel?
---