Russia has confirmed supplying highly enriched uranium to two Chinese nuclear reactors, prompting concerns about the deepening collaboration between the two nations in the nuclear energy sector.
TVEL, a key player in the nuclear fuel industry and a subsidiary of the state-owned Rosatom, has secured permission to supply China with nuclear fuel for the next three years, reported SCMP, citing Russian media. 
The fuel will be delivered to China's CFR-600 power plant, located in the southeastern province of Fujian. This advanced facility boasts two fast-neutron reactors, each capable of generating 600 megawatts of power. 
The first reactor is set to connect to the grid later this year, marking a significant milestone in China's nuclear power ambitions.
The news of Russia supplying highly enriched uranium to China's nuclear reactors comes when Washington has expressed growing concerns about the cooperation between Beijing and Moscow in the nuclear energy sector.
The concerns have also not gone unnoticed by US policymakers. In March, leading Republicans in Congress sent a letter to US National Security Adviser Jake Sullivan, describing the cooperation as "a direct threat to US security" and calling on the Biden administration to take action to halt it.
According to a report by World Nuclear News in January, TVEL has already transported three shipments of nuclear fuel to the CFR-600 power plant since September 2022. 
The latest report reveals that the nuclear fuel supplied by TVEL to the CFR-600 power plant in China is highly enriched uranium, with a concentration of just over 30% of uranium-235. 
This is a significantly higher concentration than what is typically found in naturally occurring uranium, which is usually less than 1%.
Fast reactors, such as the ones used in the CFR-600 power plant, typically require a concentration of over 20% of uranium-235. This level of enrichment is significantly lower than what is used in nuclear weapons (which usually contain around 90% uranium-235 and plutonium). 
China's Growing Nuclear Buildup
China's plan to develop a closed nuclear fuel cycle involves fast reactors reprocessing the remaining uranium and plutonium isotopes in spent fuel. This aims to reduce the risk of shortages and is part of a larger strategy to transition to more sustainable and reliable energy sources.
In March, during Chinese President Xi Jinping's visit to Russia, Rosatom and China's Atomic Energy Authority signed a long-term cooperation agreement on developing fast-neutron reactors and closed nuclear fuel cycles.
Fast reactors use uranium-238, the most commonly found isotope, to generate plutonium-239, which can be used as nuclear fuel or in nuclear weapons. 
According to Tian Li, the vice president of the nuclear power branch of the China Electric Power Promotion Council, there are potential risks associated with the use of liquid sodium as a reactor coolant in the fast reactors at the Fujian power plant.
Liquid sodium can easily catch fire in the air and water and is prone to leakage. However, Tian Li also emphasized that the reactor at Fujian is intended solely for generating electricity and is not designed for military purposes.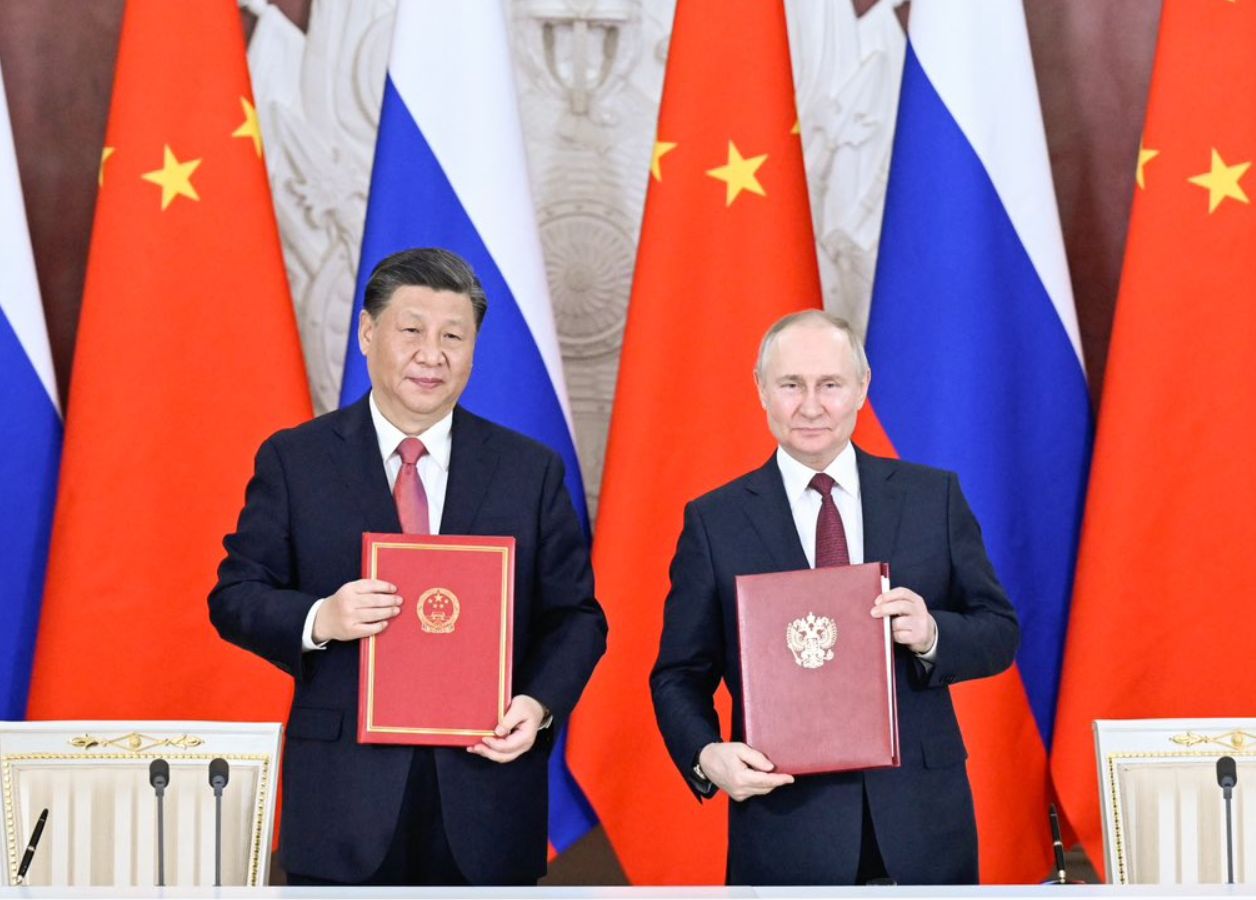 Despite these assurances, concerns over the safety and security implications of nuclear energy cooperation between China and Russia continue to concern US policymakers and experts.
According to an annual report released by the Pentagon in November 2022, China is expected to triple its nuclear warhead stockpile to 1,500 by 2035. 
Chinese military leaders are reportedly building their nuclear arsenal to deter American forces from intervening in potential crises, such as those in the South China Sea or Taiwan. 
John Plumb, the Pentagon's assistant secretary for space policy, expressed his worries about the collaboration between Russia and China in the nuclear energy sector during a hearing in March. 
The Chinese government has previously stated that its nuclear cooperation with Russia is limited to civilian purposes and adheres to international obligations.
Nevertheless, as tensions continue to escalate between the US and China, experts warn that the risk of a nuclear confrontation could become increasingly likely.