On March 9, Moscow conducted a massive missile attack on Ukraine, employing 81 missiles of various types, including Kinzal hypersonic missiles.
The missiles hit residential areas, which also caused power outages in multiple locations. According to a statement published on Facebook by the Ukrainian Military, 81 missiles and eight drones were used to attack Ukraine during the overnight raids.
The missiles employed in the strikes include 13 S-300 anti-aircraft guided missiles, 28 Kh-101/Kh-555 air-launched cruise missiles, 20 Kalibr sea-launched cruise missiles, six Kh-22 air-launched cruise missiles, six Kh-47 Kinzhal air-launched cruise missiles, eight guided aircraft missiles (2 Kh-31P and 6 Kh-59). 
The Ukrainian air force claimed to have shot down four of eight Iranian-made Shahed kamikaze drones in addition to 34 of the 48 cruise missiles,
However, Ukraine cannot shoot down missiles like the Kh-22, Kh-47 Kinzhal, and S-300, representing 30% of all the missiles Russia fired overnight, according to the air force.
The Ukrainian military claimed that six of the missiles were Kinzhal hypersonic missiles. The Kyiv City Military Administration had previously stated that a Kinzhal missile seemed to have damaged an infrastructure target in the capital.
According to the air force command, the major missile attack against Ukraine's vital infrastructure was fired from ten Tu-95 strategic aircraft, seven Tu-22M3 long-range aircraft, eight Su-35 fighter aircraft, six MiG-31K aircraft, and three Kalibr missile carriers in the Black Sea.
Commenting on the strike on Ukraine's national news broadcast, Ukraine's Air Force spokesperson Yuriy Ihnat said that the attack was unprecedented since the Russians had never employed so many different types of missiles at once. 
He pointed out that this was Russia's first time simultaneously firing six Kinzhal ballistic missiles.
Serhiy Popko, the head of the city's military administration, posted on Telegram that cruise missiles and Shahed drones were used in the strikes on Kyiv. 
He wrote that while the drones and cruise missiles were shot down, a hypersonic missile that was thought to be a Kinzhal struck the city. Popko said that two people were injured by rocket shrapnel.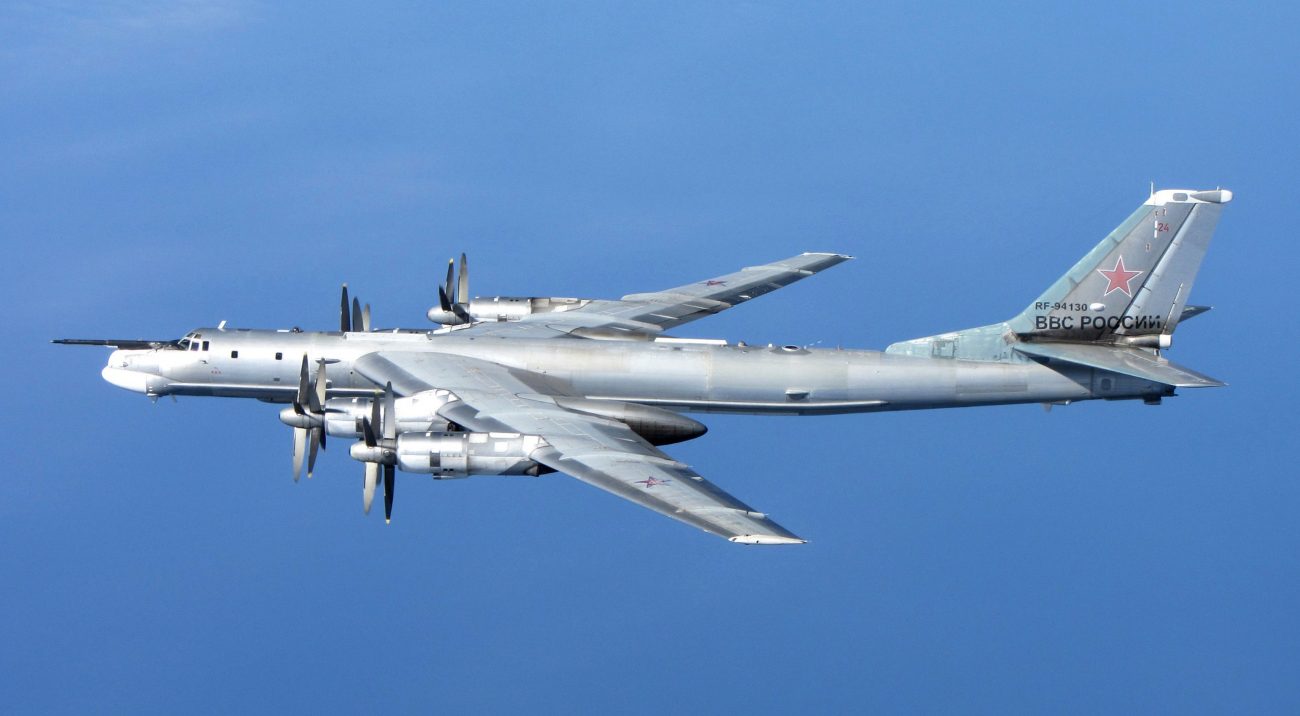 Aftermath Of The Missile Attacks 
Volodymyr Zelenskyy claimed that Moscow launched the barrage while many people were asleep to "intimidate Ukrainians again." 
"The occupiers can only terrorize civilians. That's all they can do," Zelenskyy added.
The war has come to a standstill on the battlefield over the winter. Last October, the Kremlin's forces began attacking Ukraine's electricity grid in an apparent effort to demoralize the populace.
However, the barrages later became less frequent, leading observers to speculate that Russia might have run out of ammunition. The last massive bombardment occurred on February 16. 
The director of national intelligence, Avril Haines, told a US Senate committee on Wednesday that US intelligence doesn't think Russia can make significant territorial expansion in Ukraine this year because of its inability to replenish its supply of weapons and ammunition and poor leadership and morale. 
According to nuclear state operator Energoatom, the missile attacks caused power to be lost at the Russian-occupied Zaporizhzhia Nuclear Power Plant in southern Ukraine. 
Since Russia took control of Europe's largest nuclear facility months ago, it has experienced blackouts six times, requiring it to rely on diesel generators that can power the site for ten days.
Nevertheless, there are still concerns over the risk of a catastrophe at Zaporizhzhia because nuclear facilities require continuous power to run cooling systems and prevent a meltdown.
In response to the most recent blackout, the head of the UN nuclear watchdog voiced concern and said he was "astonished by the complacency" of the IAEA, the institution he oversees. 
To lessen the possibility of serious mishaps, the IAEA has dispatched teams of experts to all four of Ukraine's nuclear power plants. 
Beginning October 10, 2022, and continuing throughout the fall and winter, Russia launched massive missile attacks against Ukrainian infrastructure, resulting in blackouts that lasted days or weeks during the country's coldest months.
Recently, it was reported that Russia is changing its strategy to exhaust Ukrainian defense systems.
The massive use of airborne balloons equipped with radar reflectors, which Russia used to try and learn more about Ukrainian air defense systems and force the Ukrainians to use vital stocks of surface-to-air missiles, could have been one indication of such a change in strategy.