Russian military claims to have destroyed two US M777 howitzers near Stepnogorsk in the Zaporozhye region, continuing the elimination of M777s that the US had given to Ukraine.
Earlier, the Russian Defense Ministry had released a video demonstrating how the crew of Giatsint-S 152 mm self-propelled artillery guns battered M777 155mm howitzers.
In a press conference on Saturday, Lieutenant-General Igor Konashenkov, a spokesman for the defense ministry, claimed that the strikes were successful.
"Two American M777 howitzers were destroyed in the area of Stepnogorsk, Zaporozhye region," the official representative of the Russian Defense Ministry, Lieutenant-General Igor Konashenkov said on July 30. 
"A battery of Uragan multiple launch rocket systems around the settlement of Kurdyumovka and two artillery batteries of Giatsint-B howitzers were hit," he added. 
Konashenkov claimed that the Russian Armed Forces also destroyed seven platoons of D-20 and D-30 artillery, two batteries of self-propelled artillery systems Gvozdika, and six platoons of multiple launch rocket systems Grad. 
The statements by Konashenkov, which the state-run Tass news agency published on Saturday, could not be confirmed by EurAsian Times. Russia has made a number of claims regarding the destruction of Ukrainian weapons. 
Early in the month, Russia also asserted that it had struck a hangar containing weapons that the United States had provided to Ukraine's armed forces.  
The spokesperson for the Defense Ministry then alleged that the hanger was home to "American 155-mm M777 howitzers and up to 30 Ukrainian militants shelling residential areas of Donetsk."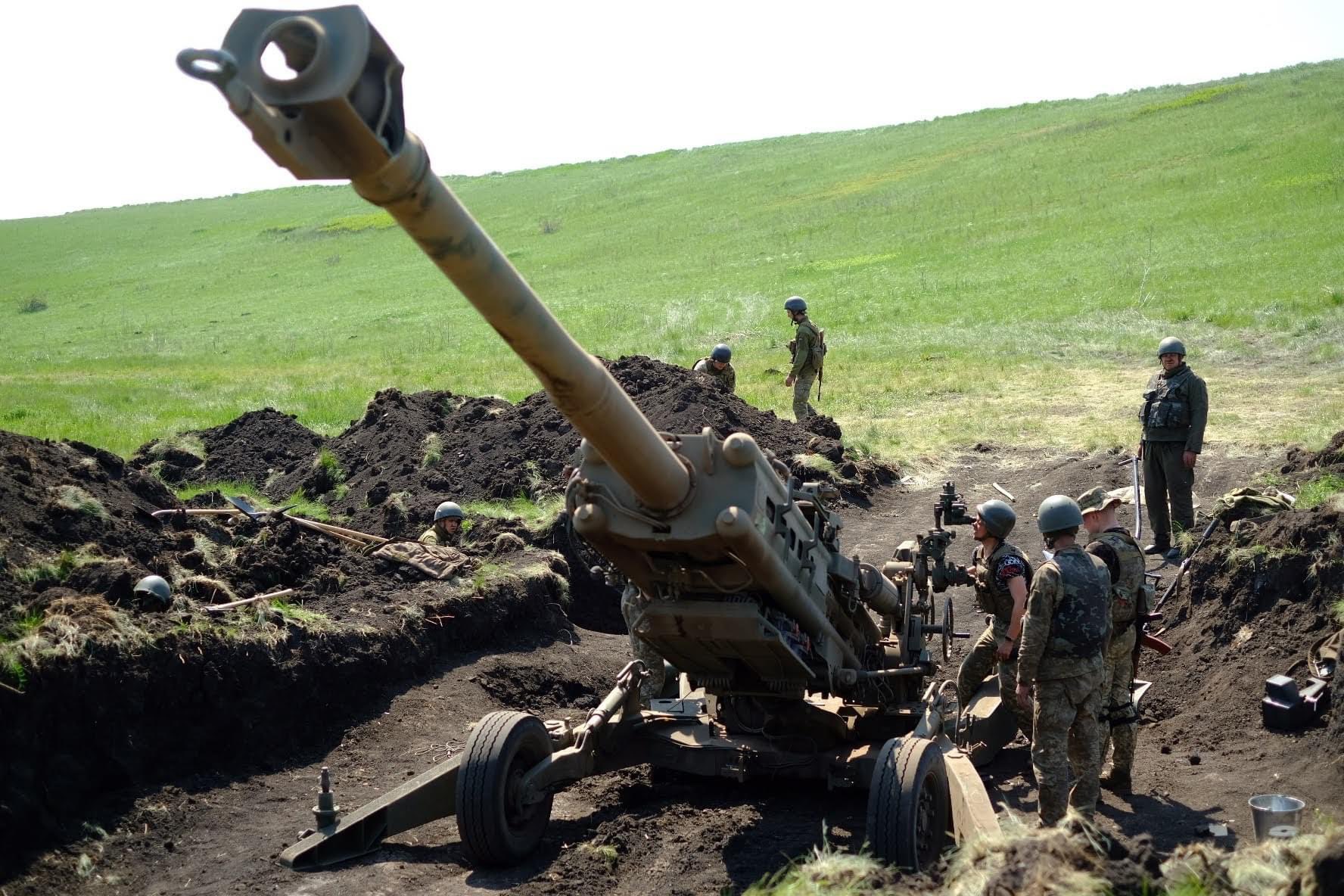 The howitzers were part of an $800 million weapons package introduced by the Biden administration in April, which also included armored personnel carriers, helicopters, and tens of thousands of artillery rounds.
The United States has increased its military assistance to Ukraine. It has also sent High Mobility Artillery Rocket Systems (HIMARS) to the country, which has taken a toll on the Russian side, according to multiple reports. 
Recently, Russia claimed to have eliminated four HIMARS, or M142 High Mobility Artillery Rocket Systems, in a battle of claims and counterclaims. 
M-777 Howitzers
BAE Systems manufactures the M777, a 155mm field howitzer. The M777 employs NATO-standard 155-millimeter shells, a step up from Ukraine's 122 and 152-millimeter artillery pieces. 
With a firing range of 40 kilometers, it can fire Excalibur-guided shells. The M777 Howitzers were delivered to Kyiv by the United States, Canada, Australia, and Germany.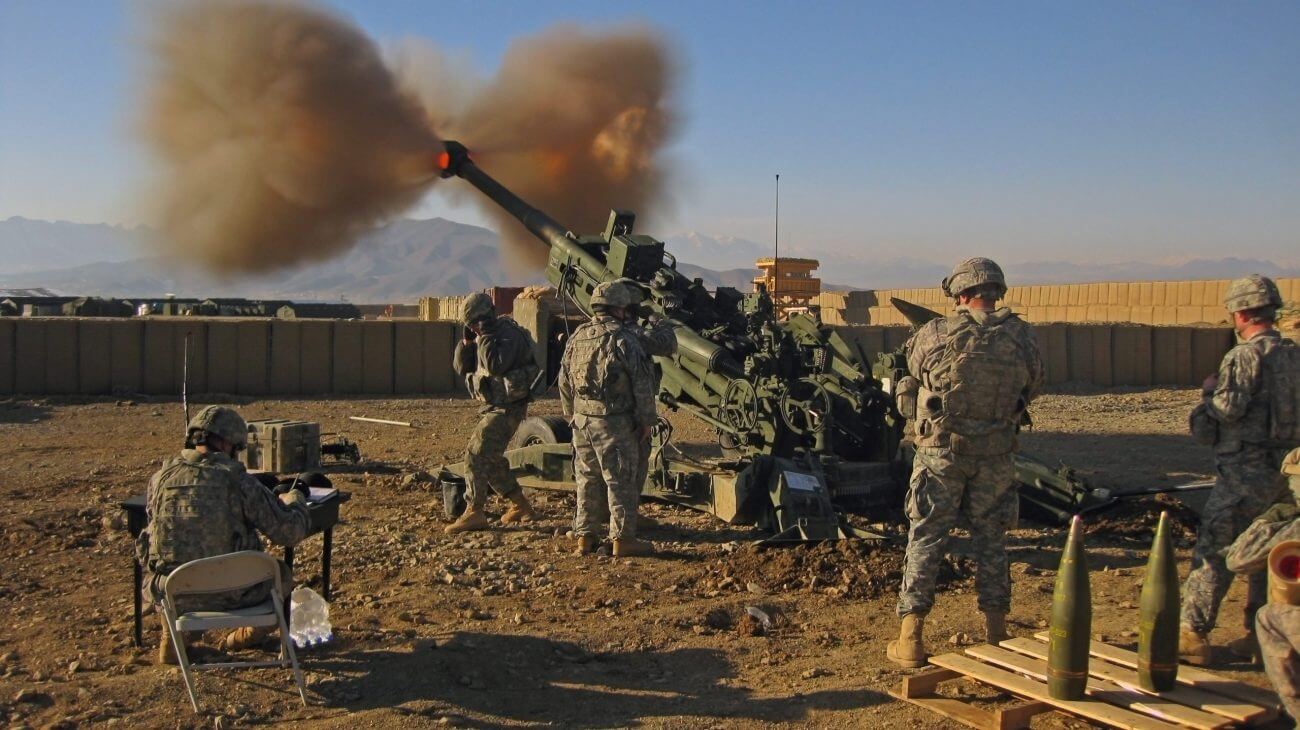 The majority of the M777s that the US donated to Ukraine belonged to U.S. Marine Corps, which were rendered obsolete. There are still over a thousand M777s owned by the Marines and the US Army. It's conceivable that some of them could be supplied to Ukraine.
In June, an independent Russian news outlet revealed that the number of weapons and military vehicles destroyed in Ukraine by Moscow was more than Kyiv had in its arsenal.
The new weapons systems delivered by the west are helping Ukraine battle and thwart Russian aggression.
The efficiency of HIMARS has especially been praised. A top Ukrainian official recently claimed that Russia's 'billion dollar' S-400 missile defense system was incapable of intercepting the HIMARS.
Due to HIMARS's ability to shoot targets up to 50 miles away, Ukrainian forces can fire from a great distance and retreat before a counterattack. According to a Pentagon official, they have prevented Russia from achieving air superiority in the conflict.
In early May, Ukrainian forces reportedly wreaked havoc on Russian positions with their brand new, ultra-light M777 howitzers; however, the recent footages and claims from the Russian ministry indicate losses are being suffered on both sides.
"That is not to say that losses are not being sustained on both sides. They are, both in terms of forces but also in terms of equipment and weapon systems." said a senior US official during a Pentagon press briefing. "It's a real gunfight in the Donbas, literally, with artillery being exchanged every single day and the Russians [continuing] to fly airstrikes," he said.