On December 16, the Russian troops launched dozens of missiles at Ukraine's capital in one of the war's worst attacks that caused massive power disruptions across the country. According to the British Intelligence update, there has recently been an uptick in long-range strikes on Ukrainian infrastructure.
The update stated that the waves of strikes launched on Ukraine have consisted mainly of air and maritime-launched cruise missiles but have almost certainly included the Iranian Shahed-136 kamikaze drones.
With Russia likely to acquire Iranian ballistic missiles, it could unleash mayhem over Ukraine since the embattled country does not have enough air defense systems to intercept and shoot down ballistic missiles.
EurAsian Times had reported earlier this week that the United States was in the advanced stages of finalizing the delivery of Patriot missile defense systems to Ukraine. The latest reports indicate that Washington is considering arming Kyiv with the most advanced system, the PAC-3 Patriot.
The Patriot PAC-3 is one of the options that the US government is now considering sending to Ukraine so that Kyiv can intercept ballistic missiles that hit its territory, Politico reported.
Another alternative for US defense officials is hiring Raytheon Technologies, a major player in the country's defense sector, to develop new equipment. However, this may take years.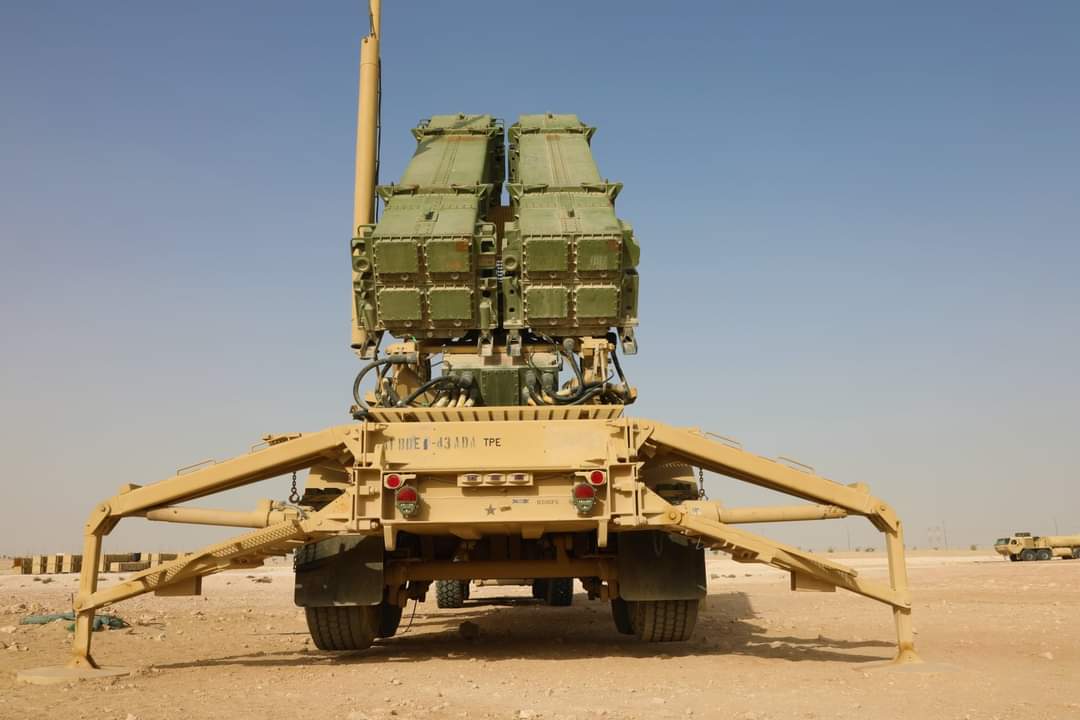 Rattled by the reports, the Russian embassy in the United States issued a statement saying that the potential sale of Patriot air defense systems to Ukraine would be another aggressive move by the Biden administration and might have "unpredictable consequences." However, a decision hasn't been taken by the US yet.
The Patriot's capability to shoot down ballistic missiles is unlikely to be disregarded by Russian military authorities. If Patriot systems were widely deployed in Ukraine, they could effectively block any ballistic missiles that Russia could employ to attack Ukrainian infrastructure.
Contrary to Russian ballistic missiles like the Iskander, which maneuver to avoid interception, Iranian-origin missiles like the Fateh-110 and Zolfaghar, which have ranges of 300 and 700 kilometers, respectively, follow a straightforward ballistic trajectory and would easily be shot down by the Patriot interceptor.
On top of that, the most advanced variant of the Patriot missile defense system would be considered an aggressive move due to its combat capability that could tilt the balance in Kyiv's favor.
Currently, the PAC-3 has been exported only to a handful of countries, including Germany, Japan, Kuwait, Taiwan, and the Netherlands.
CNN US Military analyst Major General James "Spider" Marks (Retd) told CNN, "The employment of the Patriot, which is upgraded air defense ability, will address and mitigate the primary threat that Ukraine faces, i.e., the use of guided missiles and guided drones by Russia to hit sensitive targets inside Ukraine. The Patriot missile defense increases accuracy and kill rate and protects the ground to specific targets."
The analyst explained, "Even the S-400 can do that, but the flexibility of the Patriot with the Phased Array radar gives great precision without having to reposition the radar. So now, the Russians would lose that advantage they have enjoyed over Ukraine, i.e., launching these attacks from their sanctuaries.
To overcome this, the Russians will have to position themselves closer to the Ukrainians; they get slaughtered every time they are close to them."
PAC-3 Patriot Missile Defense System
The Phased Array Tracking to Intercept of Target (PATRIOT) Advanced Capability-Three (PAC-3) program is a missile-defense, guided missile system with long-range, medium- to high-altitude, all-weather capabilities. It's built to defend against tactical ballistic missiles, cruise missiles, and cutting-edge aircraft.
The Patriot missile system fire unit, which houses the phased array radar set, engagement control station, battery command post, electric power plant, antenna mast group, communications relay group, and missile launchers, is used in combat.
The radar system performs tactical tasks such as airspace monitoring, target detection, identification, classification, and tracking as well as missile guidance and engagement assistance.
The main objective of PAC-3 is to counter threats from aircraft, sophisticated cruise missiles, and Tactical ballistic missiles (TBM). The PAC-3 missile employs hit-to-kill technology to increase its lethality against TBMs.
Improvements brought forth by the PAC-3 system modifications have increased performance against changing threats, satiated user needs, and improved joint interoperability.
The US Army's top air defense system, Patriot, has quick response times, incredible firepower, the capacity to track several targets at once, and the ability to function in harsh conditions. The PAC-3 variant can intercept targets up to an altitude of up to 40 kilometers (130,000 ft).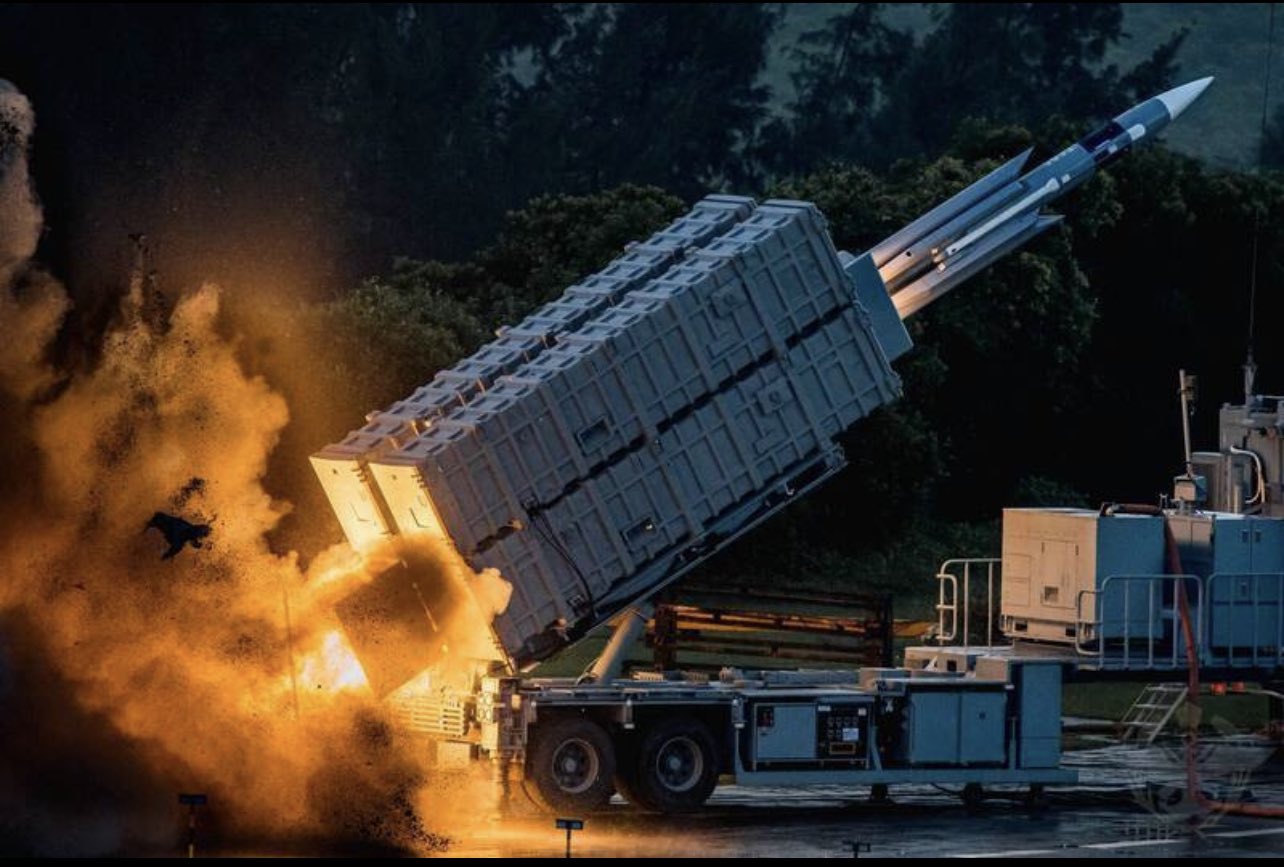 A Patriot battery typically contains six to eight truck-mounted launchers with four launch canisters, each of which can simultaneously hold up to four missiles.
According to CSIS' Missile Defense Project, a battery is manned by around 90 soldiers. It contains a radar for detecting and tracking targets, a control system, a high-frequency antenna mast, and power generators.
The general efficacy of the PAC-3 Patriot could be gauged by the fact that the Patriot missile systems use a single type of interceptor missile for drones, aircraft, and ballistic missiles. In contrast, Russian missile systems like the S-300, S-350, S-400, and S-500 employ multiple types of missiles, each tailored to engage a different target type.
To put things in perspective, the missile launched by the S-400 to take down a drone would not be able to take out a target that was flying very high.
In addition, some military experts consider any such transfer of PAC-3 to Ukraine more of a political move. Tom Karako, a missile defense expert with the Center for Strategic and International Studies, said, "This is a political gesture of support. What we're sending, which I believe is one battery, will not protect Ukrainian cities plural. It's going to protect one spot somewhere. … The defended area of what we're sending will be rather limited."
The number and type of interceptors accompanying the battery are still to be determined. It is feasible that additional interceptors and similar equipment could originate from other nations, given the numerous worldwide operators of Patriot.
The PAC-3 missile defense is costly. The price of each PAC-3 Missile Segment Enhancement (MSE), the only kind that the US is currently buying, is around $4.1 million. PAC-2s are about half that price.
The US Army has recently purchased around 180 missiles in a year. In 2023, that number will rise to 252 missiles for $1.037 billion. On the other hand, Russia is deploying cheap UAVs and relatively cheaper ballistic missiles that it is set to acquire from Iran. The cost differential would be very high.
Training and sustainment pose another possible barrier. According to the Army PEO missiles and space spokeswoman, the Patriot training program at Fort Sill in Oklahoma takes US personnel nine months to complete.
However, as the conflict becomes more intense by the day, with Russia getting more insecure and getting hold of ballistic missiles, the PAC-3 will likely fill a critical air defense gap in Ukraine.
Contact the author at sakshi.tiwari9555 (at) gmail.com