Two waves of missile strikes at Ukrainian air bases by Russia in a period of 24 hours have nullified Ukraine's claimed success in being able to intercept them.
On the intervening night of May 28 and May 29, Russia claimed to have hit Ukrainian air bases in the western part of the country with air-launched cruise missiles that destroyed aircraft and ordnance. A few hours later, on May 29, there was an array of missile fire in Kyiv, in what Ukrainian officials quoted by CNN said was a "surprise daytime attack" that showed Russia was "changing tactics."
Since the beginning of the month, Ukraine has reported rising shootdowns of Russian cruise missiles, Geranium-2 kamikaze drones, and even the Kinzhal hypersonic missile, which it claimed was downed by an American Patriot PAC-3 SAM. 
Waves Of Russian Missile Strikes
According to Russia's Ministry of Defense (RuMoD), in the first wave of strikes on Ukrainian airfields, "long-range air-based high precision weaponry" was involved against the enemy targets at the airfields. The strike destroyed "command posts, radar stations, as well as aircraft and munitions depot." 
A Reuters report said there was a "rare acknowledgment" (from the Ukrainian side) of damage to a military "target." "Ukraine said that work was underway to restore a runway and that five aircraft were taken out of service in the western region of Khmelnytskyi."
A military airfield was sited in the region before the war. "At the moment, work is continuing to contain fires in storage facilities for fuel and lubricants and munitions," the Khmelnytskyi regional governor's office said.
Other reports from Russia quoting unnamed military officials said more than one air base had been hit. There was no confirmation from Ukraine of damage to other air bases.
A few hours later, on Monday morning, Kyiv was rocked by another barrage of missile strikes, with reports of many of the hits and explosions coming from the central part of the city. 
Ukraine Is Shooting Many Down 
According to CNN, Ukraine claimed to have shot down 11 Iskander ballistic missiles. It also quoted the Commander-in-Chief of the Armed Forces of Ukraine (AFU), General Valery Zaluzhnyi, saying 37 cruise missiles, dozens of Geran-2 drones and a reconnaissance Unmanned Aerial Vehicle (UAV) – which was "the vast majority of those fired" – were shot down. 
In a previous missile barrage on Kyiv on May 16, too, Ukraine claimed to have shot down all the 18 Russian missiles, making it one of the rare instances of a "perfect success rate," Fox News said. 
The missiles fired from land, air, and sea were "exceptional in their density – the maximum number of attacking missiles in the shortest period of time," according to Serhii Popko, the head of the Kyiv military administration. 
Ukrainian forces tracked six ballistic missiles fired from MiG-31K aircraft, nine cruise missiles launched from the Black Sea, and three more land-launched missiles.
But The Shootdowns Don't Matter
Ukraine had begun reporting success against Russian aerial projectiles since the beginning of this year, where on January 31 and February 1, it claimed to have shot down 89 Geranium-2 kamikaze drones. 
But the reports also pointed to the futility of intercepting the Russian missiles and drones since their role was to draw and exhaust Ukraine's missile stocks. 
The CNN report on the two waves of missile strikes on May 29, referring to the Iranian Shahed drones (which Russia calls Geranium-2 or Geran after reportedly manufacturing their copies), said the UAVs were attaining this goal.
"The greater purpose on the Russians' part in sending waves of Shaheds is likely to wear down Ukraine's air defenses and force them to expend scarce munitions on the swarms of drones," it said.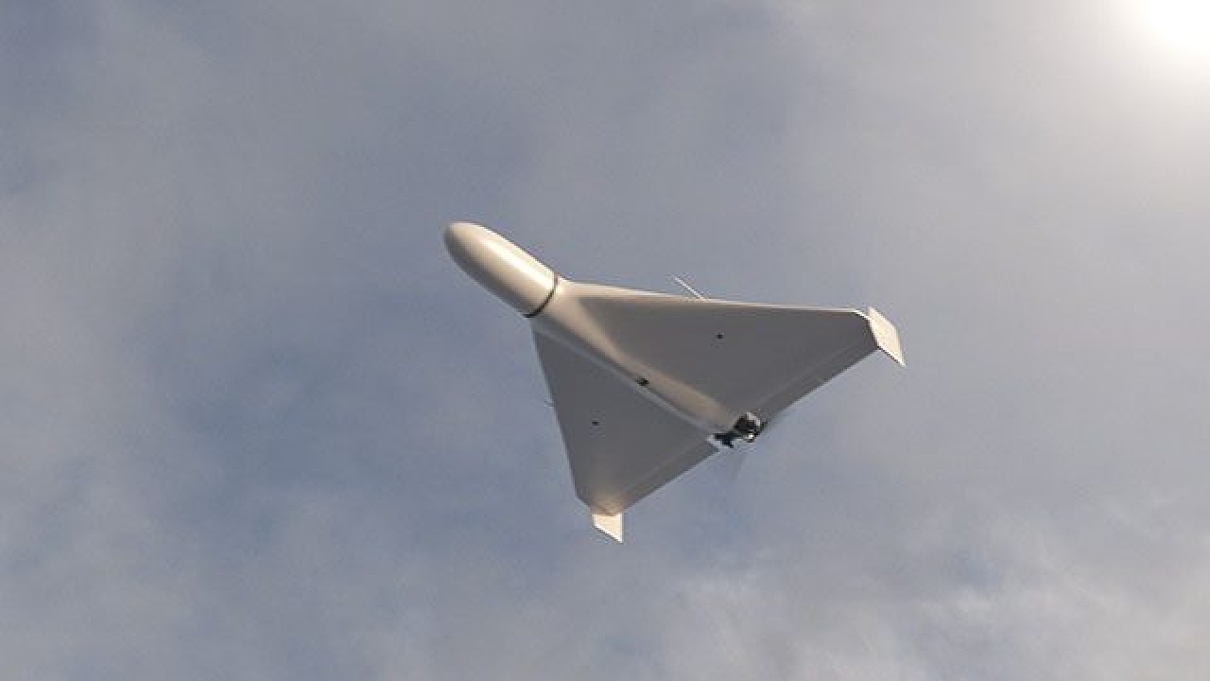 It also said that with the daytime attacks, Russia was changing tactics. This is the gap between two waves to be separated by a few hours, with one of the batches of missiles being sent during the day. 
Breaking such patterns suddenly surprises the adversary and, in theory, is expected to force them to make mistakes. Sending missile waves during daybreak hours might also be timed with the crews changing shifts. 
Yuri Ihnat, the spokesperson for the Ukrainian Air Force, suggested that the Patriot missile was behind the 11 Iskander ballistic missiles that were intercepted. 
"I think you can guess," Ihnat told Ukrainian television. "If Iskander-M missiles are intercepted, you can draw conclusions about the means that specifically targeted the objectives – ballistic targets."
However, Patriots are limited in numbers, not manufactured in Ukraine, and come from the US-led NATO alliance's stockpiles. This forbodes a situation where they might be spent if Russia continues striking Ukraine with its expendable missile and drone strikes. 
The eventual aim is to 'kill' the patriot either by a direct hit, what the Kinzhal hypersonic missiles attempted, or by exhausting it to the core.