The Russian Aerospace Forces have received their first Su-57 fighter jet that was delivered to a regiment in the Southern Military District, according to multiple reports including Russian news agency – Tass.
"The Aerospace Force has obtained the first batch-produced Sukhoi-57 plane. It was delivered to a regiment in the Southern Military District," a source told the Russian news agency TASS.
The news was expected with the reports of deliveries starting in December when TASS informed in August that the acceptance trials for the aircraft would be completed by year-end.
Earlier in December, the Russian defense industry via ROSTEC also announced that the first serial production Su-57 would be provided by the end of 2020, with a first stage engine. The aircraft with a second-stage engine would be provided by 2022.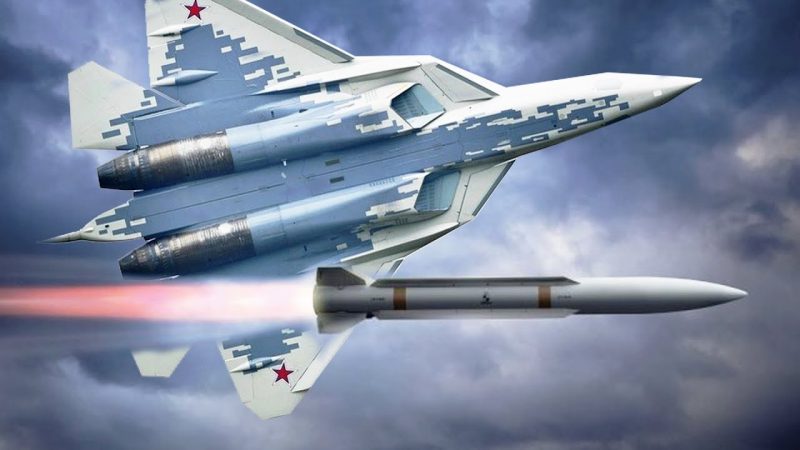 Four more aircraft would be provided by the end of next year. Defense Minister Sergei Shoigu also informed the ministerial board meeting that a total of 22 aircraft would be delivered by 2024.
The Su-57 is an important development for the Russian aircraft industry. With the American F-22 Raptors and the F-35 Lightning-II dominating the world, Russia did not have any such 'stealth' aircraft that could match the Americans.
The Su-30SM, Su-34, Su-35, MiG-29 and their variants currently form the frontline fighter fleet of the Russian Aerospace Forces.
In 2002, Sukhoi was selected over Mikoyan as the winner of the PAK-FA competition which would lead the design of the new aircraft. The project would soon be joined by India in 2007, under the name FGFA (Fifth-Generation Fighter Aircraft).
In September 2010, it was reported that India and Russia had agreed on a preliminary design contract where each country was to invest $6 billion; development of the FGFA was expected to take 8–10 years.
However, India pulled out in 2018 as it believed that it did not meet its requirements for a stealth fighter jet. This news led some observers to question the future of the whole Su-57 project.
The PAK-FA or also known as T-50 evolved and their production variants are officially designated the Su-57. The aircraft is a single-seat, 5th generation, stealth, twin-engine multirole fighter jet designed for air superiority and attack operations, and a total of 76 Su-57s are expected to be delivered in the next seven years.