Turkey has managed to astonish the world with its unique unmanned aerial combat technology. Now, Ankara is set to give a twist to the "loyal wingman" concept with its latest military drone Akinci.
---
Major countries are exploring to guard their highly expensive fighter jets by flying alongside relatively cheaper drones, a concept popularly referred to as the loyal wingman. It presents an opportunity for warplanes and drones to 'fight together' and share the credits equally during a battle.
Loyal Wingman Concept
The loyal wingman concept pairs a crewed fighter jet with a team of capable but uncrewed, low-cost, attritable aircraft, or LCAA. Each of the uncrewed aircraft is to along with its crewed partner.
It is equipped with a mission-specific payload such as sensors, weapons, or electronic warfare capabilities. These aircraft can also serve as low-cost decoys to help identify and overwhelm enemy air defenses or draw fires away from the crewed aircraft.
Building these teams offers a wide range of operational advantages. Most notably, they serve as powerful force multipliers that will both amplify and optimize the advanced capabilities of crewed aircraft, especially stealthy, latest-generation jets.
In September 2019, Russia announced a successful test flight of a Su-57 fifth-generation combat aircraft teamed with an S-70 Okhotnik UAV as the loyal wingman. A year later, Russian defense contractor Kronstadt Group revealed the Grom uncrewed combat aerial vehicle at the Army-2020 exhibition outside Moscow.
The Grom is expected to team with both the Su-35 and Su-57 fighters as their loyal wingmen to provide suppression of enemy air defenses.
Last year, the Royal Australian Air Force and Boeing Australia demonstrated the first of three prototype uncrewed aircraft being developed as part of the Airpower Teaming System program, which will be teamed with the F-35 and E-7. The Royal Australian Air Force has also conducted engine and runway taxi tests in preparation for a test flight sometime in the near future.
The U.S. Air Force's Skyborg program and LCAA development efforts have also achieved important milestones in 2020. Notably, the XQ-58 Valkyrie LCAA completed a successful test flight in April.
The Air Force has also announced several rounds of contract awards as part of the Skyborg program, including to Boeing, General Atomics, and Kratos, to support "operational experimentation."
However, in contrast to these countries, Turkey is reversing the loyal wingman concept to protect its famed Akinci drones.
F-16 Fighter Jets Could Guard Akinci Drones
The newly launched Akinci drones are regarded as one of the most advanced unmanned combat aerial vehicles (UCAVs). Their inclusion is expected to lead the Turkish air force to a brand new stage in its air-to-air and air-to-land warfare doctrines.
With a service ceiling of 40,000 feet and 24 hours of endurance, the new drone will be immune to close-range air defense systems. They will also have an operational radius of 600 kilometers (373 miles).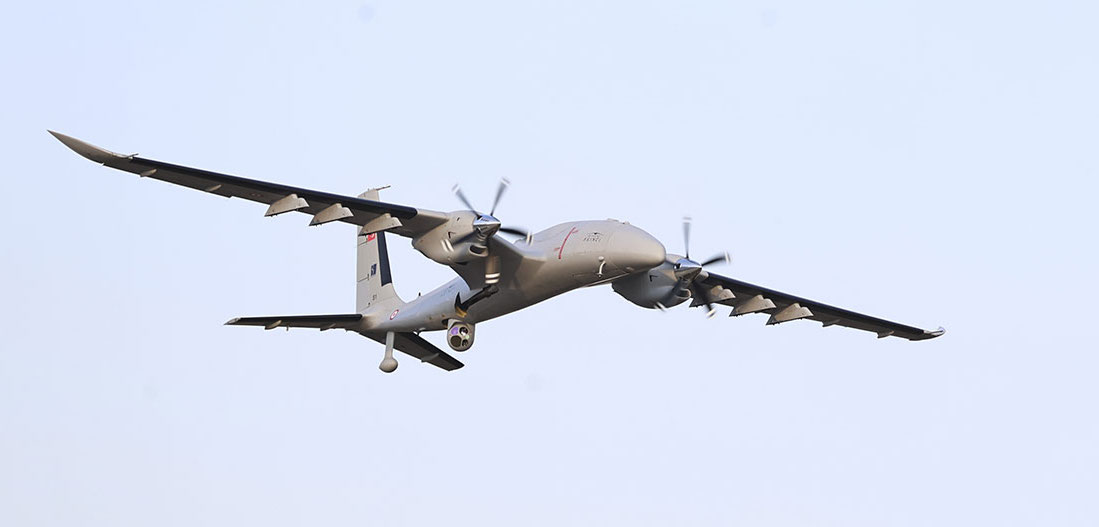 The Akinci will have a maximum takeoff weight of 4.5 tons and a payload capacity of 1,350 kilograms — divided between 900 kilograms external capacity and 450 kilograms internal capacity. It will be powered by two Ukrainian Ivchenko-Progress AI-450C turboprop engines rated 550 horsepower.
Turkey has so far imported 12 such engines from Ukraine, its main partner in the field of drone technology. Six units are slated for delivery to the Turkish Air Force (TAF) by the end of 2021.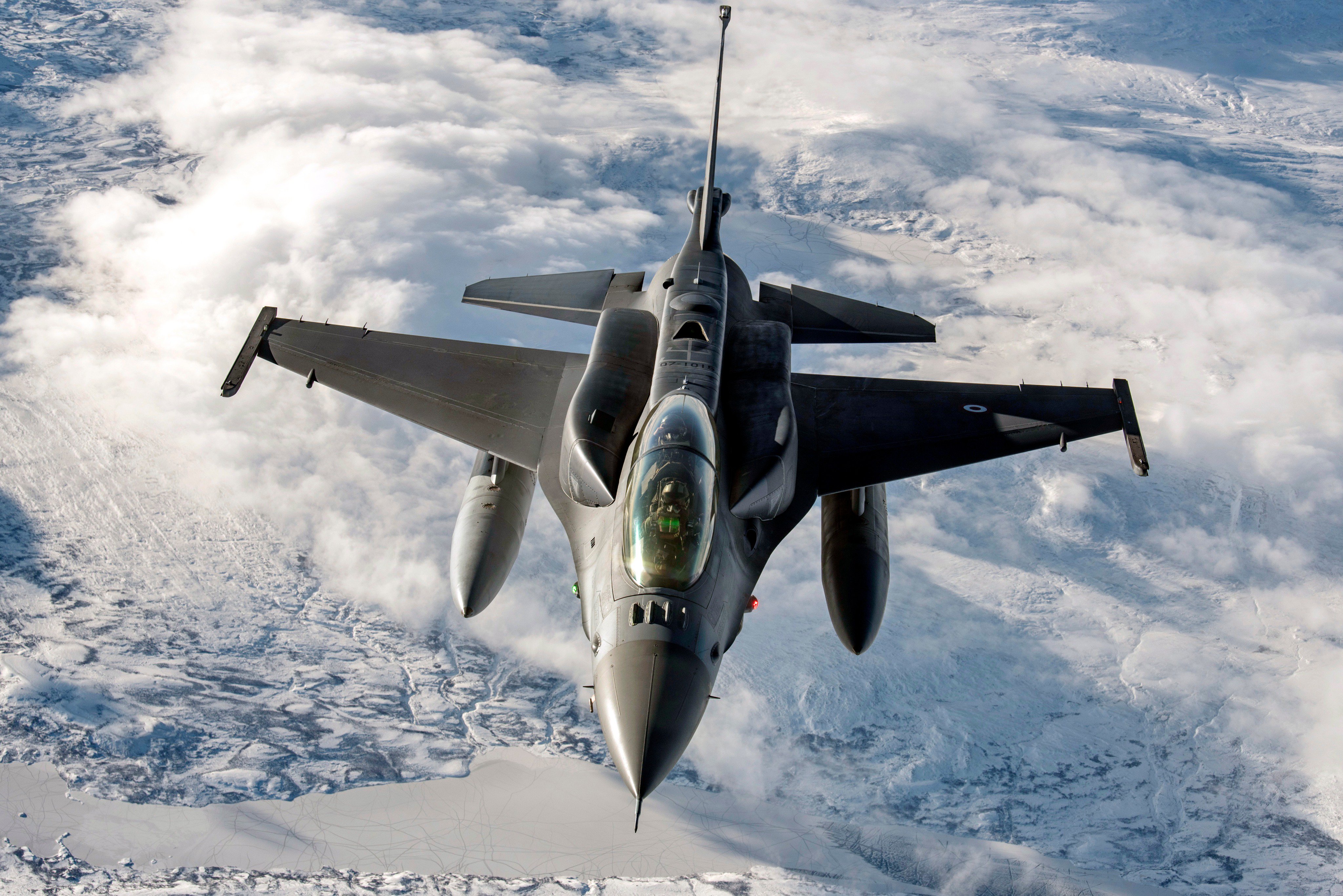 The Akinci UCAV first made news after breaking a Turkish aviation altitude record flying for 25 hours and 46 minutes at 38,000 feet while carrying a payload of 1,360 kilograms over a distance of 7,500 km.
There is a need to protect the highly prized drones. According to experts, the Akinci's arrival will lead the Turkish air force to modernize its aerial warfare rules. A new idea is reportedly under consideration that envisions F-16 fighter jets, armed with air-to-air missiles providing cover to Akinci drones, as they fly towards their targets.
The Akinci drone will boost the Turkish air force, presenting a new alternative for long-range missions in low-intensity conflict environments and thus relieving the burden of the F-16s, experts note.
Turkey's F-16 Warplanes
Turkey is also looking for advanced fighters to replace its aging F-16 fleet. This assumes urgency given its rivals are bolstering their aerial capabilities rapidly. The US is currently upgrading most of Greece's F-16s to the Viper configuration, which will make them the most advanced F-16s in Europe.
Additionally, Athens has ordered a small fleet of 4.5-generation French-built Rafale fighters and is also likely to acquire F-35As in the not-too-distant future. Egypt has also acquired Rafales and has reportedly begun taking delivery of 4.5-generation Su-35s from Russia.
Ankara-based BlueMelange, an independent research group, was recently quoted by Forbes as saying there are around 236 Turkish F-16s, consisting of Block 30, Block 40, Block 50, and Block 50+ variants, with descending combat-readiness due to their age and extreme combat-loaded sortie-flight records.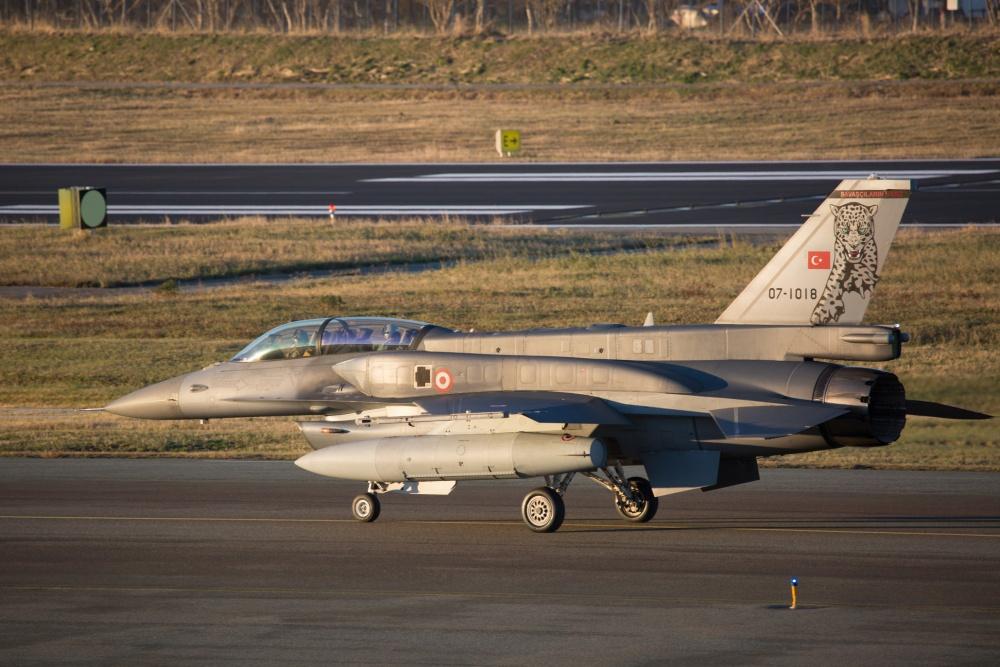 Needless to say, Ankara has been slapped with US sanctions for its acquisition of the Russian S-400 SAMs, which means Turkey may not be able to upgrade its US-made F-16s in the near future. And the country will be left with no option but to decommission these jets.
This is perhaps what motivated the Erdogan government to deploy F-16s to protect UCAVs, on which the country has spent a huge amount of finance and research.
The highly advanced UCAVs are a matter of pride for Turkey and brought massive business to the country and Turkey does not want to take chance on the safety of these drones.
The Author is a defense and aerospace enthusiast who was associated with leading Indian media organizations. He is a contributor to the Indian Aerospace and Defence (IA&D) magazine.