As the Ukraine counter-offensive is believed to come any moment, Russia claimed it has, in the past 24 hours, downed seven rockets of the HIMARS and Uragan MLRS.
The Russian state media Tass reported that its military destroyed four Ukrainian unmanned aerial vehicles in different regions across Ukraine.
Meanwhile, Defense Ministry Spokesman Lieutenant-General Igor Konashenkov said that Ukraine's total losses in the Donetsk area reached over 480.
"In total, over the past day in this direction (Donetsk), more than 480 Ukrainian troops and foreign mercenaries were eliminated, as well as 12 armored combat vehicles, 30 cars, a D-20 howitzer, and a Gvozdika motorized artillery system," Konashenkov said.
Another state media, Ria, claimed that  Russian troops destroyed a railway echelon with ammunition for the Ukrainian army near Kramatorsk.
"As a result of a strike on an echelon at a railway station near the settlement of Kramatorsk in the Donetsk People's Republic, up to 200 tons of ammunition of the Armed Forces of Ukraine were destroyed," the military department said.
Earlier, a drone strike caused a gigantic fire at a fuel storage facility in the Crimean port city of Sevastopol. Social media footage showed flames erupting from the site in Sevastopol.
Mikhail Razvozhayev, Sevastopol Governor, claimed on Telegram that only one drone was able to reach the oil reservoir. He added that another drone was downed, and its debris was discovered near the terminal.
Sevastopol, the headquarters of Russia's Black Sea Fleet, has been struck by multiple drone attacks since the start of the Kremlin's invasion of Ukraine last year.
Rheinmetall To Develop HIMARS-Type Artillery System
German arms maker Rheinmetall and US defense major Lockheed Martin have teamed up to develop a rocket artillery system for the Bundeswehr, possibly a version of the American High Mobility Artillery Rocket System (HIMARS).
A Memorandum of Understanding (MoU) has been signed in this regard, as Berlin's severely underfunded and neglected military lacked such a platform. The development comes after Rheinmetall AG CEO Armin Papperger stated in January that the companies were in talks to produce the HIMARS in Germany.
Tailored to the German military's "unique" requirements, the partnership will see both companies leveraging their respective technological and engineering strengths. 
"The combination of Lockheed Martin's proven capabilities and extensive know-how with Rheinmetall's experience in fabrication and production opens unique opportunities for both sides," Papperger said in a statement released by the company. He called the agreement between the two companies to be of "strategic significance."
Lockheed Martin's vice president of Tactical Missiles, Paula Hartley, called the collaboration that "optimized" their "combined resources…to meet an immediate need for deterrence."
While the configuration and specifications of the final product have not yet been revealed, an inference can be drawn from both companies' existing and relevant platforms.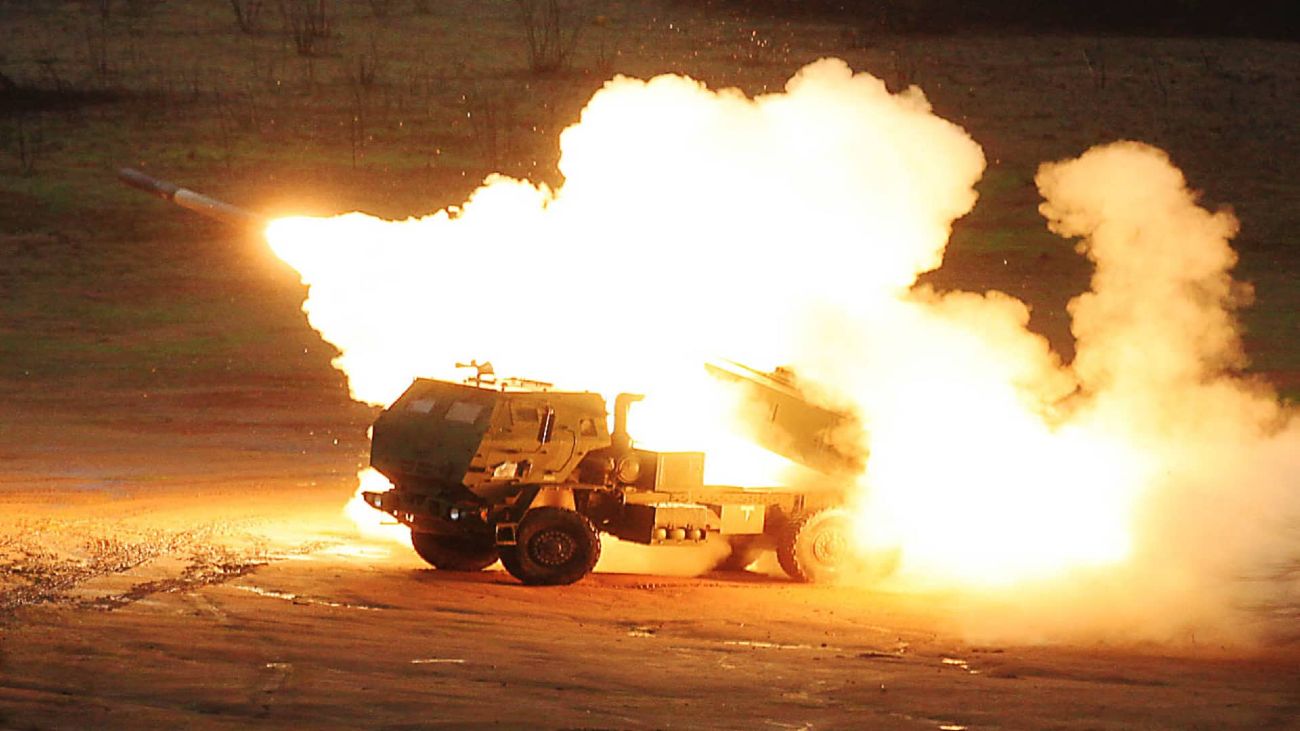 Lockheed's Rockets & Rheinmetall's Trucks?
The HIMARS can fire 6 Global Positioning System (GPS)-guided 227-mm rockets capable of reaching 80 kilometers range, with an accuracy of 5 to 10 meters. It was extensively used in Ukraine with less than limited success since Russia claims to have destroyed many HIMARS launchers and even intercepted its rockets mid-air with its Buk surface-to-air missiles (SAM) systems. 
It was perceived as the decisive weapon to help Ukraine turn around the battlefield and push Russia back from its occupied territory.
However, without the 300-kilometer range Army Tactical Missile System (ATACMS), which President Joe Biden's administration declined to give Ukraine for fear of being drawn into the fight directly, the HIMARS could not bring about the intended impact. 
Meanwhile, Rheinmetall will likely offer its wheeled military ruggedized truck, provided by its subsidiary, Rheinmetall MAN Military Vehicles (RMMV). The trucks of the HX3 family appear most suitable for the role.
Reuters quoted Papperger as saying that "(Rheinmetall has) the technology for the production of the warheads as well as for the rocket motors – and we have the trucks to mount the launchers upon." 
In another January 2023 Reuters report, he was also quoted announcing his plans to increase tank and artillery ammunition to 240,000 rounds a year, which could later be expanded to 450,000 to 500,000 annually. Papperger made the statement before he met with German defense minister Boris Pistorius.  
The Germany Army lacks a rocket artillery system capable of lobbying guided rockets from a high mobility wheeled platform. According to the Defense Post, it currently possesses 38 tracked M270 Multiple Launch Rocket Systems, over a hundred PzH 2000 155mm self-propelled tracked systems, and over 80 M120 mortars. 
As of November 2022, Germany had transferred 14 PzH 2000 155mm self-propelled guns (SPG) to Ukraine. It is unclear if the figure of 100 plus SPGs in their inventory has been arrived at after considering the donations to Ukraine.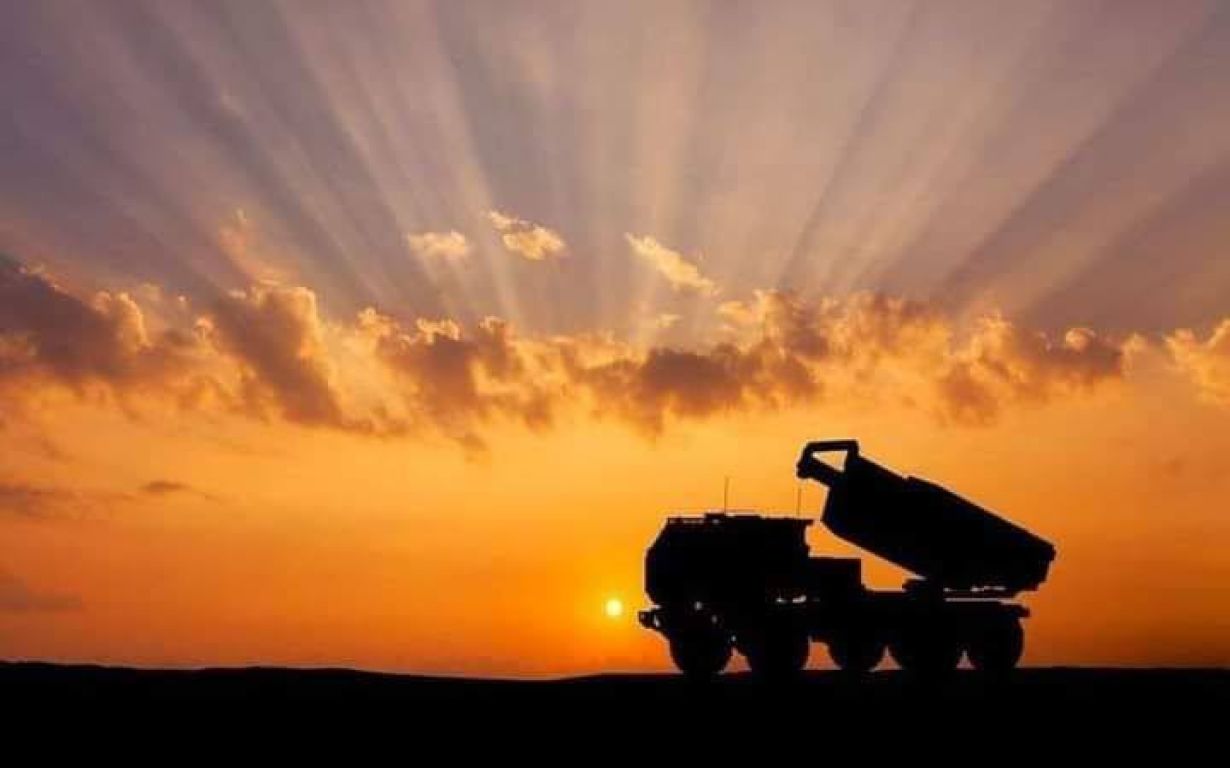 Poor German Military Preparedness
This can broadly be viewed as a result of the decades-long underfunding and neglect of the German military that came to the fore when Russia commenced its Special Military Operation (SMO) on Ukraine.
Bundeswehr chief, Lieutenant General Alfons Mais, on February 23 last year, vented his frustration over his military's poor financial state and combat readiness in an unusual public rant just a few hours after the war began. 
"In my 41st year of peace-time service, I would not have thought I would have to experience a war. And the Bundeswehr, the army which I have the honor to command, is standing there more or less empty-handed. The options we can offer the government to support the alliance are extremely limited," he said in a LinkedIn post. 
German forces were significantly scaled down after the Cold War – simultaneously as the North Atlantic Treaty Organization (NATO) kept expanding on the promise that war with Russia would never come. Meanwhile, Berlin's military trained and operated only in US-led interventions, chiefly in Afghanistan, where they fought non-state actors with no professional military. 
In March this year, German Defense Minister Boris Pistorius said that their armed forces are incapable of protecting the country in the event of war due to a lack of personnel and insufficient infrastructure. He then called for a massive military modernization, adding that the country has to fulfill its obligations towards other NATO member states.