Turkey and China have emerged as prominent players in this drone export industry. While Turkish drones have demonstrated their superiority on the battlefield, Chinese drones have yet to make a significant impact. 
The biggest advantage of Chinese and Turkish drones is that they are less expensive than US-made UAVs and have no political baggage.
However, in a recent interview, Haluk Bayraktar, the CEO of a leading Turkish drone maker, accused China of placing hidden restrictions on the drones it shipped to other nations. 
Bayraktar, CEO of Baykar Technology, described it as "completely unacceptable," revealing that he had learned from an official of a country that Chinese UAVs turned around as they approached the Chinese border. 
Bayraktar's remarks on Chinese drones are not new. He previously said that China would be unwilling to sell drones to many Asian nations in its neighborhood and that Baykar is willing to offer those nations a better alternative.
Turkish drones have won many contracts worldwide, while Chinese drones are primarily shipped to the middle east. The Turkish drone manufacturer wants to outcompete Chinese companies, which are already lagging behind the Turkish firm.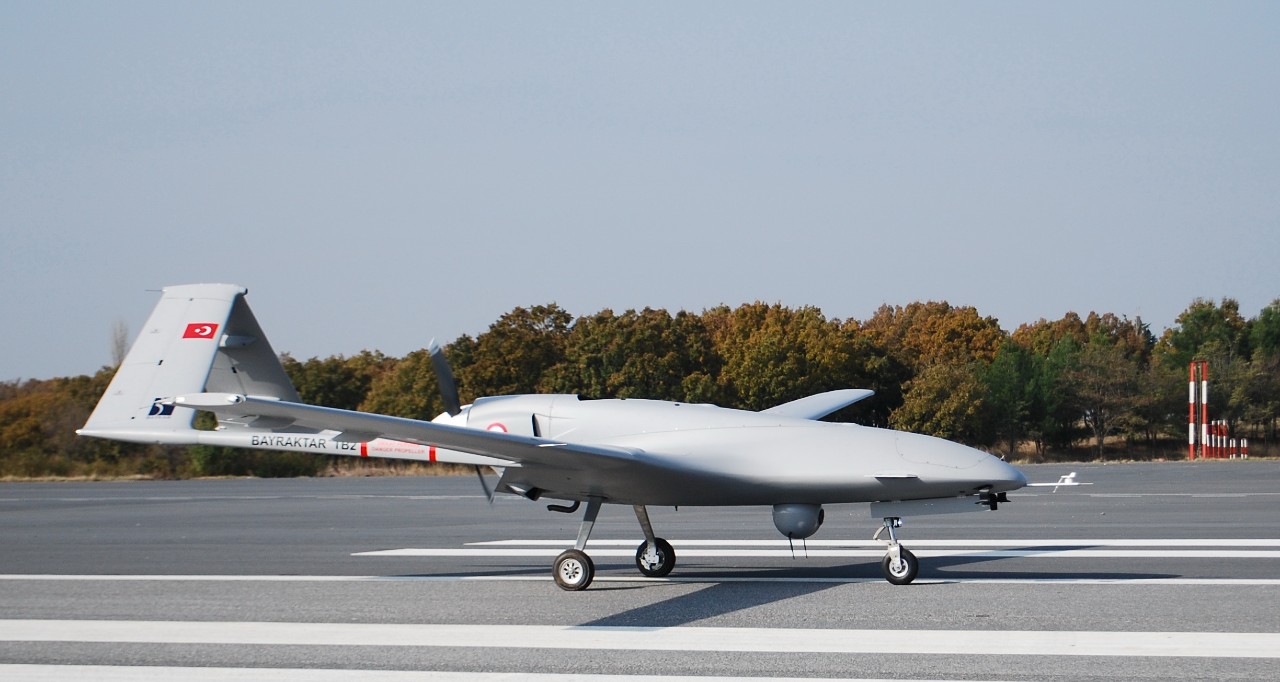 Bayraktar also emphasized the significance of armed drones in future conflicts, notably in a potential conflict in the Taiwan Strait, on the sidelines of Teknofest, Turkey's largest aviation, aerospace, and technology event. 
He continued to criticize the subpar performance of Chinese drones and claimed that nations who had previously purchased Chinese drones were now turning to armed drones produced by Baykar Technology. 
He said that Baykar drones are presently the most sought-after UAVs in the market and that the business has already surpassed China's total drone exports. 
What Do Experts Think About Bayraktar's Claims?
Amelia Smith, a US-based defense analyst, told the EurAsian Times, "China may have placed such a restriction on their UAVs.
"Since the UAV needs to be aware of its position in case of a lost connection to the ground station, a similar function could force the UAV to turn around and fly the other direction if it gets within a certain distance of the Chinese border, or crosses the Chinese border," she added.
Smith also pointed out that "Chinese drones have been exported to a wider number of countries than the Bayraktar TB2. The commercial success of DJI has been greater than any other commercial UAS manufacturer, with DJI UAVs in use in several industries."
"Chinese UCAVs, specifically the Wing Loong and CASC Rainbow, have seen combat use, but not at the same scale of public attention as the TB2 has seen with use in Nagorno-Karabakh, the Ukraine war, and Libya," she said.
In a similar line, Oryx, an Internet OSINT analyst, in a conversation with the EurAsian Times, pointed out that DJI, a Chinese commercial drone maker, has previously updated its software so that its drones could no longer fly in Syria and Iraq during the wars that took place there.
It is important to note that even in the Ukraine war, DJI offered to put geofencing to prevent all DJI drones from flying over Ukraine, irrespective of who controls them.
China's Drone Export Success 
According to the Stockholm International Peace Research Institute, China was the fourth-largest exporter of weapons in the world in 2019–2020. America came out on top, followed by Russia and France.
Data from the Stockholm Institute shows that between 2016 and 2020, Algeria, Bangladesh, and Pakistan received around 60% of China's exports. It further revealed that 38% of all Chinese exports went to Pakistan during that time.
In a study on Chinese drone exports, researchers from the University of Pennsylvania and Texas A&M University found that 18 nations purchased armed drones between 2011 and 2019. China sold the drones to eleven out of those 18 nations. 
By 2025, China's rapidly expanding drone sector is expected to reach a market value of over $11 billion. Meanwhile, the US exclusively sells its drones to a small number of nations. 
Chinese manufacturers have supplied their products to Algeria, Egypt, Ethiopia, Iraq, Jordan, Myanmar, Nigeria, Pakistan, Saudi Arabia, Turkmenistan, the UAE, and Zambia.
This topic is also addressed in a study by the DIA, the Pentagon's internal intelligence service. The paper admits that "China is a niche provider of armed [drones]" in the Middle East and argues that "China faces little competition" since it is not a member of international export control regimes.
Indeed, unlike the United States and Europe, China is not a signatory to the Missile Technology Control Regime (MTRC), which severely limits the spread of combat drones and makes US drone shipments to the Middle East more challenging.
Chinese firms have been able to take advantage of untapped markets for the export of military drones owing to the strong support from the Chinese Communist Party and the existing defense alliances they have developed over the years by selling cheap copies of Russian military equipment abroad.
China also provides flexible payment terms, which attracts nations struggling to fund their militarization. Venezuela was able to partially pay for Chinese surface ships, transport aircraft, infantry fighting vehicles, and air defense radars using oil.
Chinese Drones 
Countries that purchase Chinese weaponry rarely voice complaints, and analysts claim that many never utilize the equipment since they are not at war. However, several recent instances have shown that these drones operate poorly, and customers aren't always happy with them.
In 2019, multiple aviation news outlets reported that the Royal Jordanian Air Force had listed six Chinese-made CH-4B "Rainbow" drones for sale. The Jordanians most probably were dissatisfied with its performance, the reports pointed out.
In 2015, Iraq reportedly acquired an undisclosed number of CH-4B combat drones. It's unclear if China provided Iraq only the CH-4B hybrid attack and reconnaissance UAV or the CH-4A model, a reconnaissance drone with a 5,000 kilometers range and 30–40 hour endurance.
In 2014, Saudi Arabia purchased its first Cai Hong "Rainbow" 4 (CH-4) drones from China Aerospace Science and Technology Corporation (CASC) and signed a contract for their domestic production in 2017.
China is reported to have sold the CH-4B to several countries, including Algeria, Nigeria, Jordan, Zambia, Iraq, Saudi Arabia, Ethiopia, Turkmenistan, the United Arab Emirates, Pakistan, and Myanmar.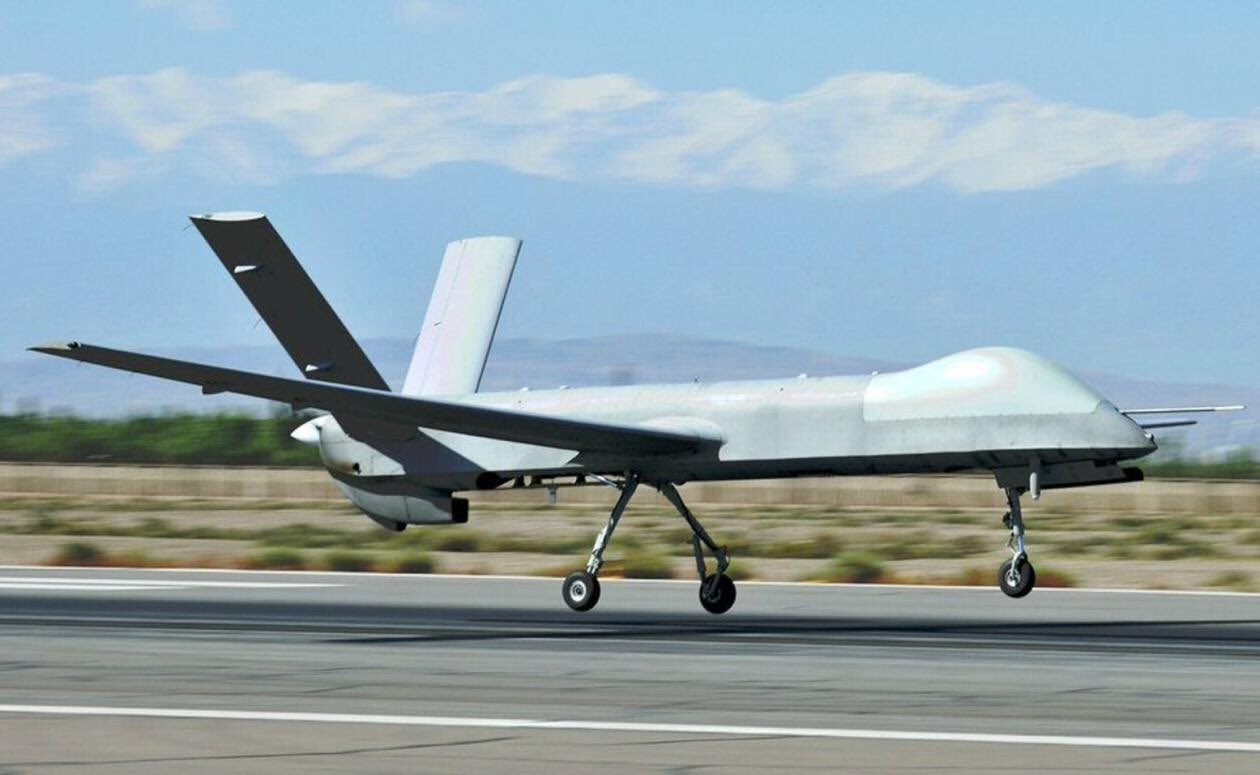 Additionally, China began exporting its domestically developed Wing Loong series in 2010, which includes the Wing Loong I, the Wing Loong I-D, and the Wing Loong II. By the end of 2018, a total of 100 had been exported.
The Chinese state media claimed in 2019 that more than 3,000 rounds of live ammunition were launched by various clients using Wing Loong series drones with an overall accuracy rating of more than 90% on both stationary and moving battlefield targets.
Compared to Israeli, US, and Turkish drones, Chinese drones are regularly criticized for having high crash rates and reliability problems.
For instance, Chinese Wing Loong UAVs provided by the UAE to Haftar's forces during the Libyan civil war were gunned dead by Libyan National Army (LNA) forces loyal to General Khalifa Belqasim Hafta.
However, how well Chinese military drones work in a fiercely contested battlespace packed with fighter aircraft and air defense systems is yet to be seen.