Russia's military aggression against Ukraine has caused a domino effect in Europe, triggering a massive military modernization among NATO members. As a result, US defense contractors are trading billions of dollars, with countries turning to them for state-of-the-art weapon systems, the latest being the MQ-9 Reaper drone.
For instance, the sale of Lockheed Martin's F-35 Lightning II fighter aircraft has picked up tremendously, with several countries shedding earlier-held inhibitions and purchasing the aircraft.
Military pundits have identified one key rationale behind several European states opting for the F-35s – i.e., their inter-operability with the US Air Force.
With the 'super success' of drone warfare in the Russia-Ukraine war, General Atomics has brought the MQ-9 back in focus with the integration of NATO Pods.
NATO Pod is an under-the-wing enclosure that enables a military's domestic suppliers to plug and play adaptable payloads onto the Reaper without the integration work often necessary to onboard new capabilities. General Atomics Aeronautical Systems has announced that it expects to complete NATO Pod test flights by the end of this year.
The corporation believes the new enclosure will increase the MQ-9A Reaper's capabilities and appeal to international customers. An ambitious concept, the NATO Pod, is being developed by GA-ASI and the SENER Group, a private engineering and technology company with headquarters in Spain.
So, while the sale of the F-35 rode on the back of interoperability, it is pertinent to note that any potential sale of the MQ-9A would be based on the flexibility of the NATO Pod integration.
In other words, each MQ-9A Reaper can carry payloads produced by any country.
Scott Smith, European regional vice president of GA-ASI, said their company would execute the NATO Pod's final test flight later this year. It will then be available for operational evaluation experiments by the MQ-9A Block 5 customers.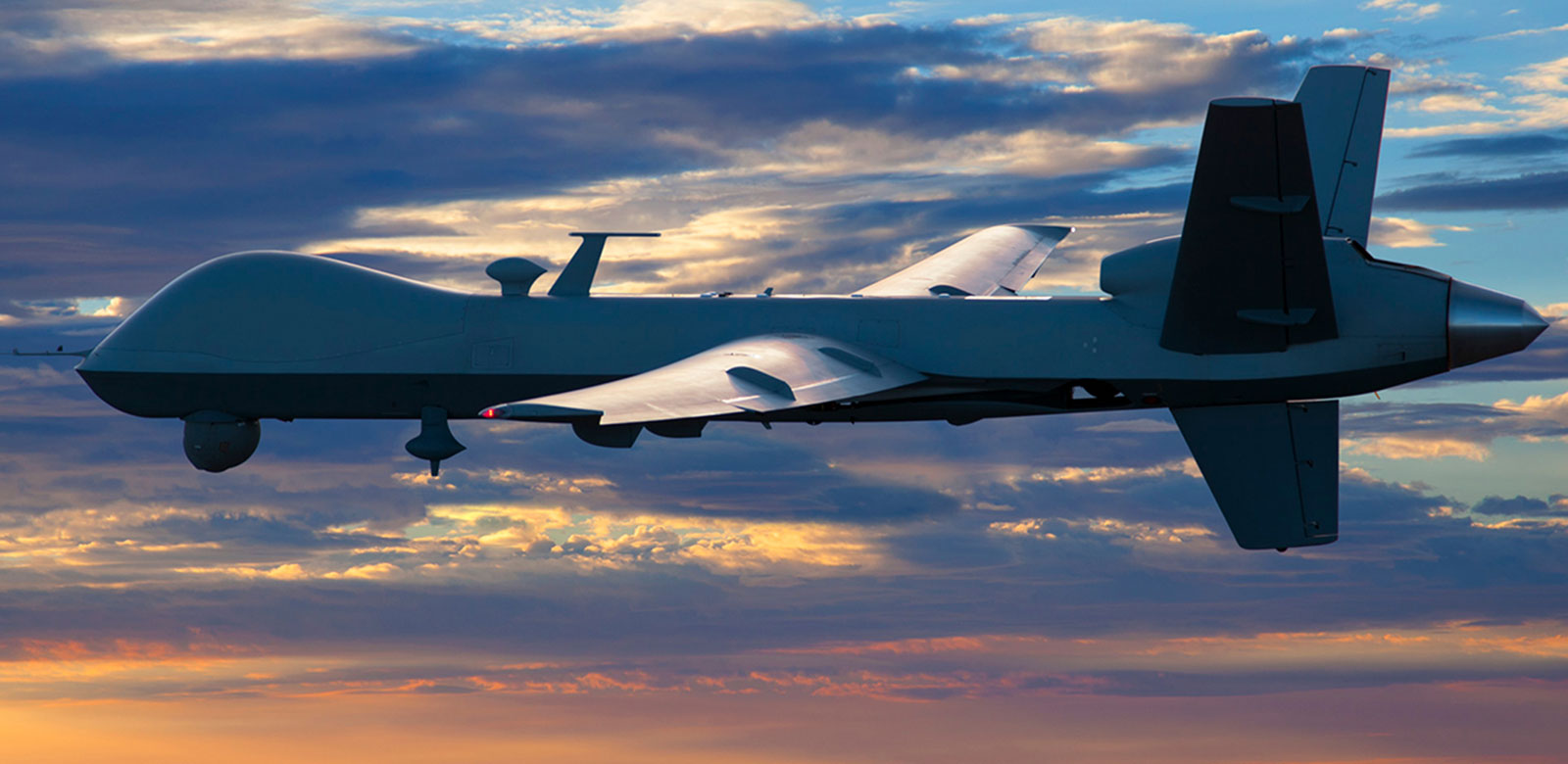 The MQ-9A Block 5 can operate continuously for 27 hours at speeds of roughly 444.48km/h and altitudes up to 15,240 meters (50,000ft). It has a payload capacity of 1,746 kilograms.
The Block 5 configuration is outfitted with full motion video, synthetic aperture radar, maritime radar, and a moving target indicator to provide continuous surveillance capability.
Several countries, like the UK, France, Italy, Spain, and the Netherlands, operate the Reaper Block 5 UAV. According to Smith, the NATO Pod has yet to find an official buyer.
However, in a 2020 joint statement announcing the inception of work on the NATO Pod, the Spanish Armed Forces were mentioned as a potential customer.
NATO Pod On The Reaper 
According to the manufacturer, this GA-ASI initiative aims to offer customers a custom-made pod for carrying sovereign, cross-domain intelligence, surveillance, and reconnaissance (ISR) sensors that can be installed onto GA-ASI-built MQ-9A and MQ-9B RPA.
According to GA-ASI officials, the motivation for the development of the NATO Pod stemmed from recurrent conversations with various European clients about how they could put particular payloads onto the MQ-9A, despite the lack of a military contract.
GA-ASI is working with European suppliers to add sensor capabilities to the new European-built payload pod that meets NATO airworthiness standards.
The NATO Pod is an adaptable, scalable, certifiable, aerodynamic, and reasonably priced enclosure that allows potential customers to integrate sovereign sensor capabilities created in their own countries using a standard set of interfaces to the aircraft system. This, in turn, will reduce integration time and expenses.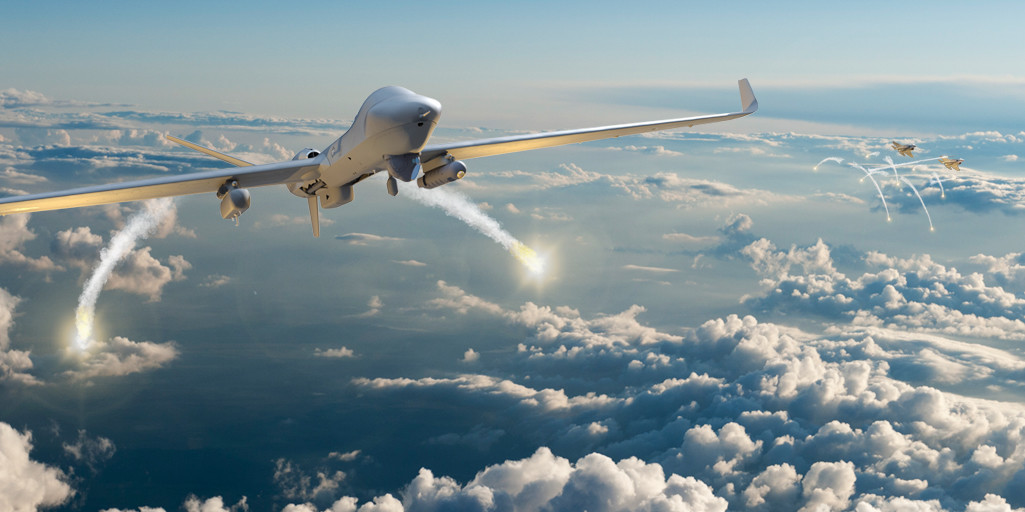 "With the NATO Pod, European sensor suppliers will be provided a standard Size, Weight, and Power (SWAP) and Interface Control Document (ICD) to the aircraft system to efficiently integrate their payloads. This offers our customers a broader range of ISR capabilities and makes ISR-system upgrades faster," said Linden Blue, CEO of GA-ASI, in September 2020. "Interface standardization also allows sovereign containment of payload hardware and data by customers, when required," he added.
The US Air Force prefers the Group 5 unmanned aerial system MQ-9A, which focuses on intelligence, surveillance, and reconnaissance. It is also becoming popular with the US Marine Corps. The MQ-9 Reaper comes in different variants, all of which have advanced features expected from an autonomous aircraft.
Smith said that the NATO Pod will be flown in the US first and is in its initial development phase. Nothing precludes this pod from being made available to American customers alongside other GA-ASI pods.
The MQ-9 Reaper is capable of conducting autonomous and remotely controlled missions. It is designed for high-altitude, long-distance operations. MQ-9 can perform strike, coordination, and reconnaissance against high-value, ephemeral, and time-sensitive targets because of its lengthy loiter period, a broad range of sensors, multi-mode communications suite, and precise armament.
The US military widely used it in Afghanistan and Somalia with high combat success. The MQ-9 Reaper drone can carry up to four Hellfire missiles and two 227-kilogram bombs on the same flight due to its external weapons payload capacity of over a ton.
The Reaper is equipped with a fully functional system consisting of numerous sensor/weapon-armed aircraft, a ground control station, the Predator Primary Satellite Link, spare parts, and staff for operations and maintenance.
Reports in April indicated that the beleaguered country of Ukraine was also in talks with the US for procurement of the Reaper. The integration of the NATO Pod and its flexibility will potentially make the already popular UAV even more popular with partner countries of the United States.