With China steadily making significant strides in developing hypersonic technologies, a local satellite internet company has announced plans to support the nation's hypersonic program by "offering broadband access."
In 2016, Beijing-based 'Galaxy Space' established a constellation of broadband satellites. Years later, the company is looking to offer military application services, Hong Kong-based South China Morning Post reported.
If the arrangement goes ahead, it could usher in a rare civil-military fusion in hypersonic development when China is leading the hypersonic race against its rival, the United States.
Moreover, it interestingly comes when the US has recently been cornering Chinese tech companies by imposing sanctions on them.
Galaxy Space, which produces satellite communication technologies and services, is one of many that have become significant players in China's rapidly expanding space industry. According to some space specialists, it is "somewhat unusual" for a commercial company to participate in China's hypersonic program, which is usually used for military purposes.
The company shot to fame and proved it could deliver broadband access to terminals on the ground last year when it launched six trial satellites in March 2022. However, the latest study conducted by a team of researchers has disclosed newer details, vindicating the company's capabilities.
#ChinaFufills2CommericalLaunchesInaWeek China successfully launched 6 Galaxy Space satellites, and XINGYUAN-2 satellite as secondary passenger from Xichang Satellite Launch Center at 14:00BJT today by the Long March-2C launch vehicle. pic.twitter.com/J0GanfiLT9

— Wu Lei (@wulei2020) March 5, 2022
The Chinese peer-reviewed journal Space-Integrated-Ground Information Networks released information about an early experiment in Low Earth Orbit (LOE) to assess the viability of the technology last month, the SCMP report noted.
The team of researchers, led by the company's chief scientist Zhang Shijie, said they could maintain uninterrupted bidirectional data transfer for around 25 minutes between six Galaxy Space satellites and a quickly moving terminal.
According to the findings, the technology may have the ability to provide dependable communication services for high-mobility aerospace craft in long-range and highly dynamic environments, including hypersonic drones or spacecraft traveling at high speeds.
According to Zhang and his colleagues, the new technology was developed to address the difficulties in keeping solid links with highly dynamic, quickly moving spacecraft. They claimed that the Galaxy Space innovation looks to maintain a solid connection, even during satellite changeover. Traditional satellite communication systems may find it challenging to do so under similar circumstances.
The study team noted that more testing and development would be required to confirm the technology's potential for providing broadband internet service to hypersonic drones or aircraft traveling up to Mach 25.
China's hypersonic flight initiative aims to create cutting-edge hypersonic drones or aircraft that can fly at Mach 5 or higher. Dependable communication systems are crucial for these high-speed vessels to be controlled and operated safely. This is where Galaxy Space comes into the picture.
For the record, the Chinese government's decision to create a national constellation with 13,000 satellites as a response to constellations developed by SpaceX and OneWeb has shattered Galaxy Space's initial aim of developing its broadband constellation.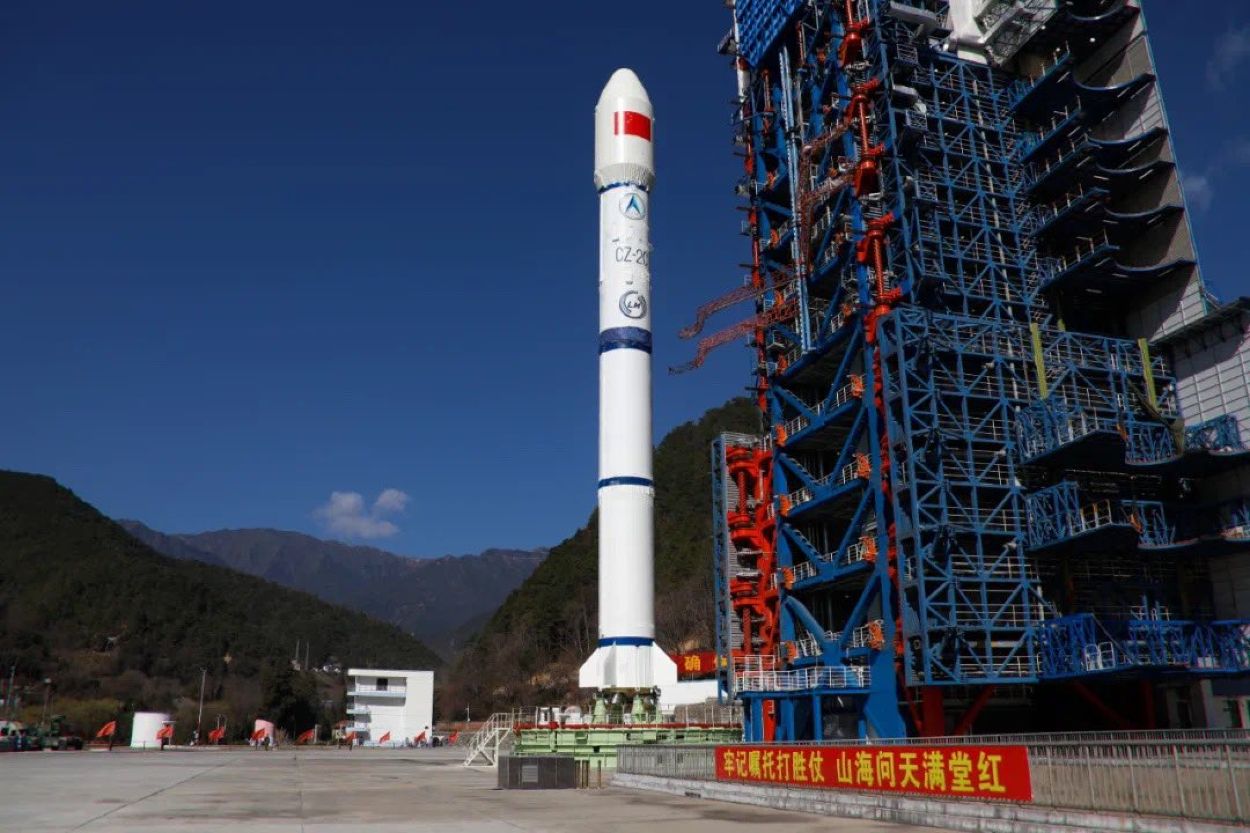 China Acing Hypersonic Development
China has been testing hypersonic technology at a breakneck speed for military and civilian use, aiming to produce an aircraft that travels five times or more than the speed of sound.
For instance, in June 2022, the Chinese Northwestern Polytechnical University claimed that a test flight of a brand-new hypersonic aircraft had been completed successfully.
Feitian 1, developed by a research team at Northwestern Polytechnical University (NPU) in Xian, Shaanxi province, used a combination of a rocket and an air-breathing engine to produce a faster thrust than Mach 5.
According to the university, the test flight was a "totally successful" demonstration of the viability of critical new technology. The launch took place in an unidentified test facility in northwest China.
Only one week before the announcement of this successful test flight, China had successfully tested a tiny, unmanned hypersonic civilian prototype known as Nanqiang No 1. At the time, it was stated that the scientists working on that program expect to finish the test phase and begin constructing a flyable prototype by 2025.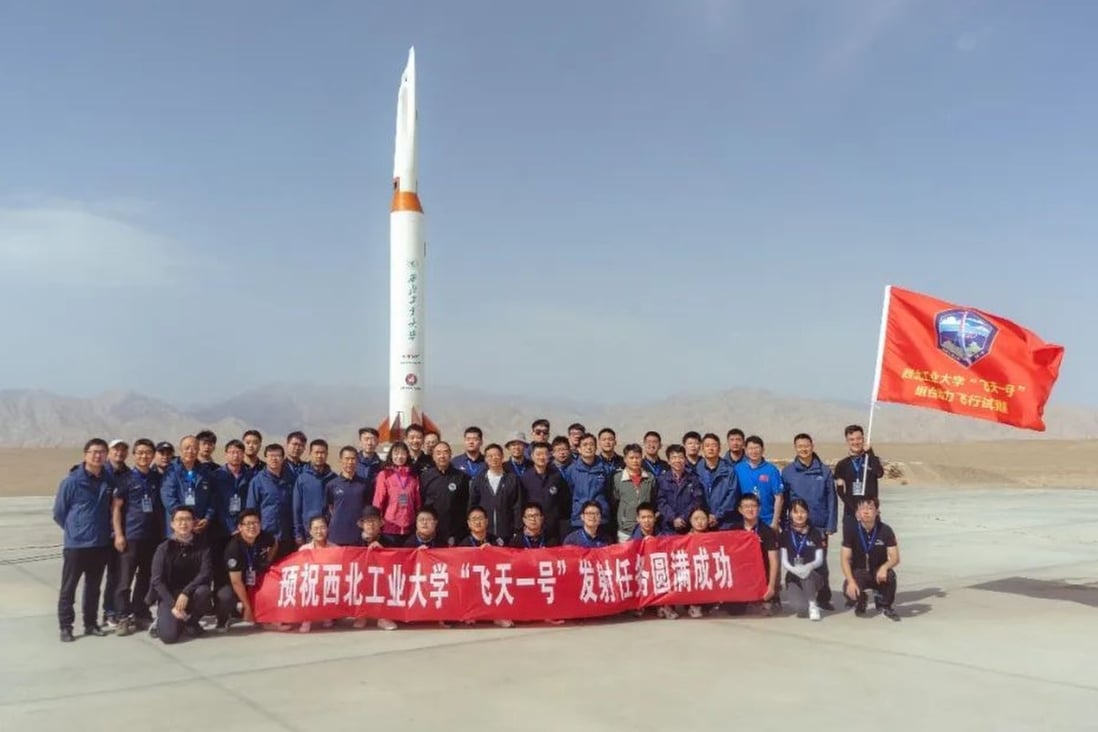 China said in December 2021 that it was developing a hypersonic aircraft that could transport ten people anywhere in the world in less than an hour. The 148-foot (45-meter) long aircraft, which was then discovered to have delta wings similar to those of Concorde, the first supersonic airliner in history, but with the tips pointing upward, was around one-third the size of a Boeing 737 at the time.
As noted by EurAsian Times, China wants to propel itself into the future with an "air-breathing" magnetic fluid engine that might make it feasible to go anywhere on Earth in less than an hour for commercial purposes.
China's rival, the United States, is also earnestly working on developing a hypersonic aircraft. Last month, the US Department of Defense (DoD) selected Australia-based aerospace company Hypersonix to develop a high-speed aircraft to test hypersonic technologies.
The race to ace hypersonic flight is intensifying between the two bitter rivals. With Beijing already leaving Washington behind in developing and deploying hypersonic weapons, the focus may have shifted to hypersonic aircraft and drones.
Contact the author at sakshi.tiwari9555 (at) gmail.com