The French offer of making "military engines" through joint collaborations in India, something that seems to have been appreciated by Indian defense minister Rajnath Singh following his talks with his French counterpart Florence Parly last week, may turn out to be a welcome development towards the revival of the Kaveri jet engine. 
"A big French company will manufacture an engine in India, thus far not made in the country, in collaboration with an Indian firm," Singh said probably referring to the Safran group.
But more than anything else, the French decision is apparently a firm reiteration by Paris that India is its "first leg" (Japan, the second leg) of deepening Indo-Pacific strategy. This stance becomes more obvious with the latest referendum in the French territory of New Caledonia that is geographically the closest to Australia.
It may be noted that some 280,000 French citizens live in New Caledonia and in a referendum held on December 12 they decided (results came on December 15) to remain a part of France.
Over 96 percent of voters rejected independence in this archipelago in the South Pacific, but this "massive support" was tainted by the fact that the voter turnout was low at 44 percent (down from 85 percent in the last vote in 2018).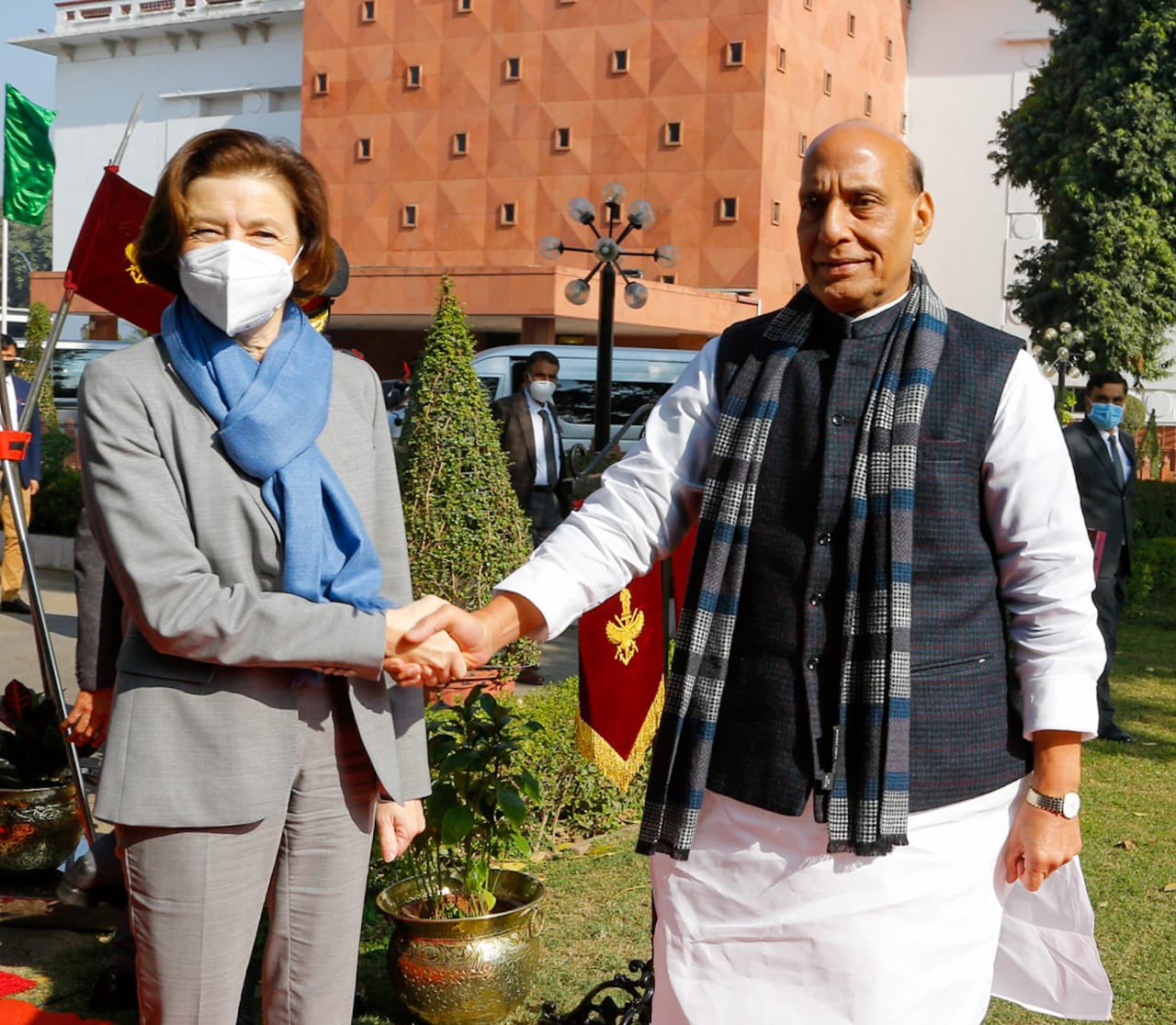 Of course, the Covid-19 impact was one of the reasons for the low turnout. But that did not minimize the importance of the "non-participation"  call by the pro-independence forces, led by Roch Wamytan. 
New Caledonia's geography is said to be essential for France's Indo-Pacific strategy. Composed of several islands and islets, New Caledonia is modest in proportion with a land area of 18,575 square kilometers (7,172 square miles), but the archipelago has a strategic position in the heart of the South Pacific with a vast exclusive economic zone of 1.3 million square kilometers (500,000 square miles), more than half of the Mediterranean Sea surface. 
Chinese Presence Near French Territory
Rich with mineral resources, particularly nickel and cobalt, New Caledonia is also being eyed by China for exploitation. Beijing has already brought the neighboring islands of Vanuatu, Fiji and Papua New Guinea under its Belt and Road Initiative. France will not like a situation of the growing Chinese influence in its territory here. 
If France takes pride in the fact of being the only major European power that is also an Indo-Pacific power, it is because it is a resident power in the region, maintaining territories both in the Indian Ocean (Islands of Mayotte and La Réunion) and the Pacific (New Caledonia, French Polynesia), with 1.5 million citizens living there and in other countries in the region (approximately 200,000 people) and more than 90% of its large EEZ (9 million km²) located in the two oceans. 
France also maintains a military presence of 8,000 personnel to take care of this vast area. Therefore, Paris will like the rest of the world to note that its engagement in the Indo-Pacific is not a mere rhetorical posture, but "a concrete commitment reflecting important concerns about its core national interests and identity, pertaining to sovereignty, values, and diplomatic status".
And it is in this context that Frech President Marcon has repeatedly warned against the risks of Chinese hegemony. 
'China's Expansion A

Destabilizing Factor'
Viewed thus, the French defense strategy in the Indo-Pacific understandably describes the expansion of China as "a destabilizing factor, shifting the balance of power, challenging democratic values and triggering strong security concerns." And that, in turn, brings India as a vital Indo-Pacific partner, particularly when its relations with Australia are not in the best shape these days. 
Given the French discomforts following the formation of the AUKUS in September, which resulted in the collapse of its high-profile submarine deal with Australia, the French defense industry appears keen on presenting very high-level offers to the strategic partner India, offers that are more attractive than anyone else's, including the United States and Russia.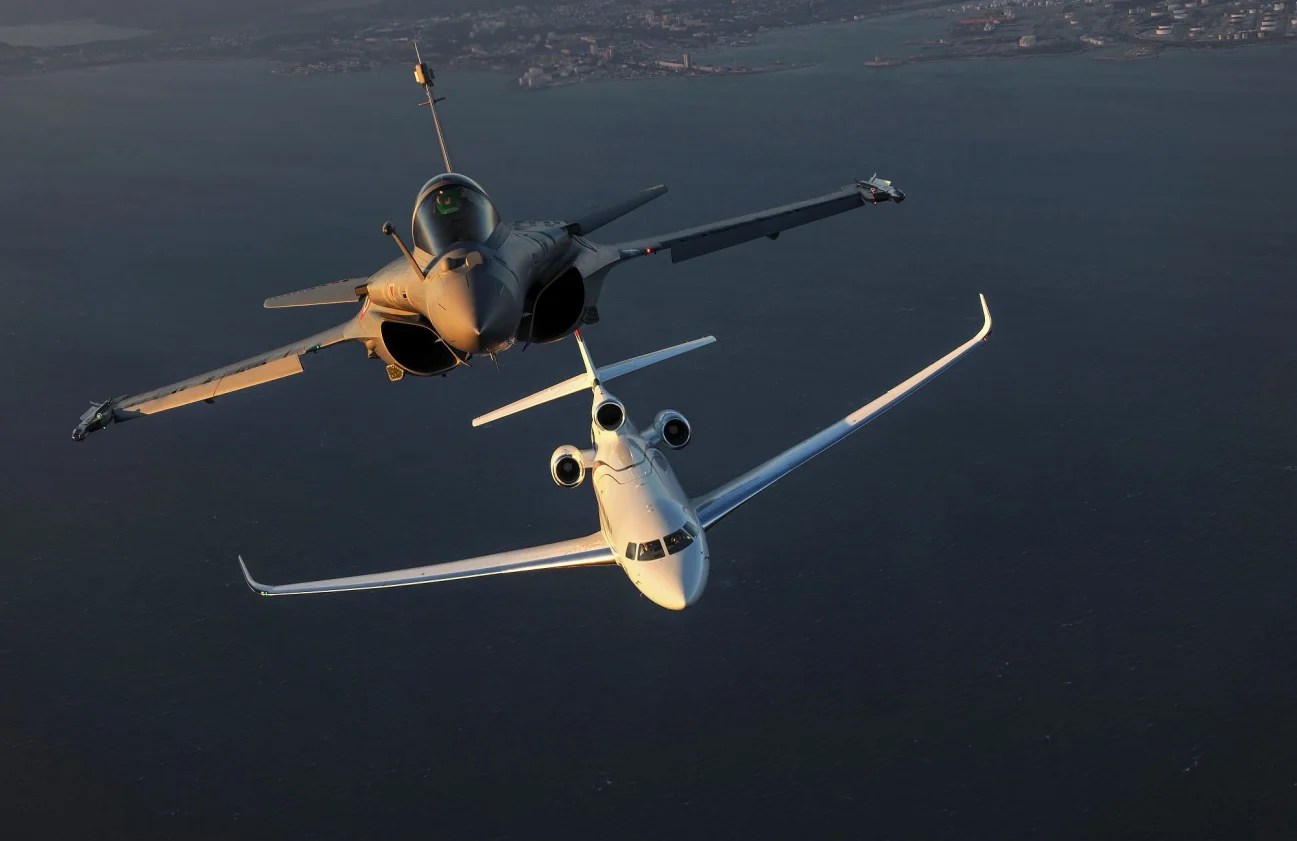 The French attempt now is to provide greater depth to the strategic partnership with India and make it a relationship of trust. It is now openly committing to offer the best of its defense technology with a high 'Make in India' component, something its comprehensive vision of defense and security, as enunciated in 2017 through its Strategic Review of Defense and National Security (SRDNS) had reserved for collaborations only with the United States and European neighbors 
In other words, France is now prepared to accord India the same status in military collaborations and joint developments of products that it had reserved for its NATO allies.
The SRDNS states that French defense policy must focus on innovation and the digital revolution, and on introducing more agility and flexibility into the design and operational management of weapons programs.
Beyond the technological dimension, it also says that the French defense policy should foster relationships between the defense world and other areas of research.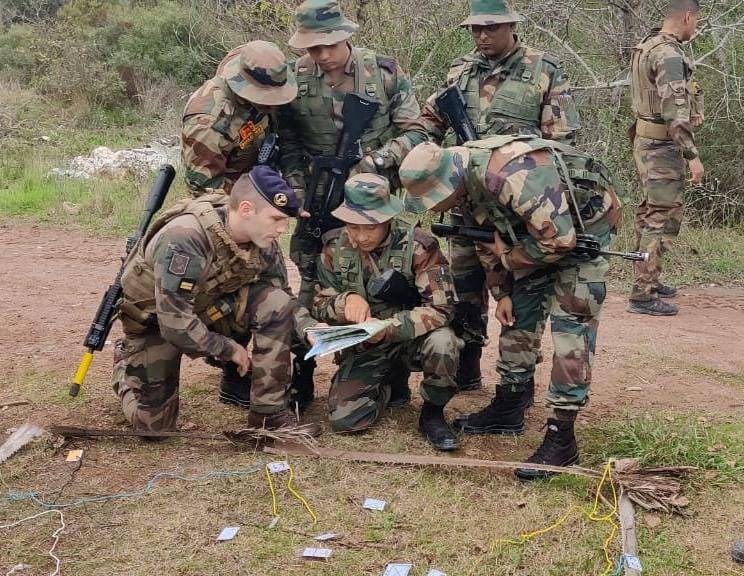 In fact, the amended version of the French Indo-Pacific strategy highlights the added importance of India in many of its sections and talks, among others, of "ensuring the diversification of supply of strategic goods and reducing dependencies", "supporting efforts of French companies in the Indo‑Pacific region", "deepening partnerships in research and innovation", "diversifying the supply of strategic goods and reducing our dependencies" and "looking for partnerships with countries in the region in order to secure supply chains, including for critical goods". 
Indo-French Defense Deals
India's major defense deals with France in recent times include buying 36 Rafale fighter aircraft (now there are talks of buying more) and acquiring medium-range helicopters for its navy and second-hand French Mirage fighter aircraft being upgraded in India and submarines. 
The launch of the strategic bilateral partnership in 1998 has seen the strengthening of three major areas of Indo-French relations — defense, civil nuclear, and space. India and France are increasingly engaged in maritime security in the Indo-Pacific region, counterterrorism, as well as discussions over climate change, renewable energy, and sustainable growth and development. 
All told, cooperation in defense is the cornerstone of the India France strategic partnership. The two countries have a Ministerial level Defense dialogue, which has been held annually since 2018. The three services also have regular defense exercises; viz. Exercise Shakti (Army); Exercise Varuna (Navy); and Exercise Garuda (Air Force).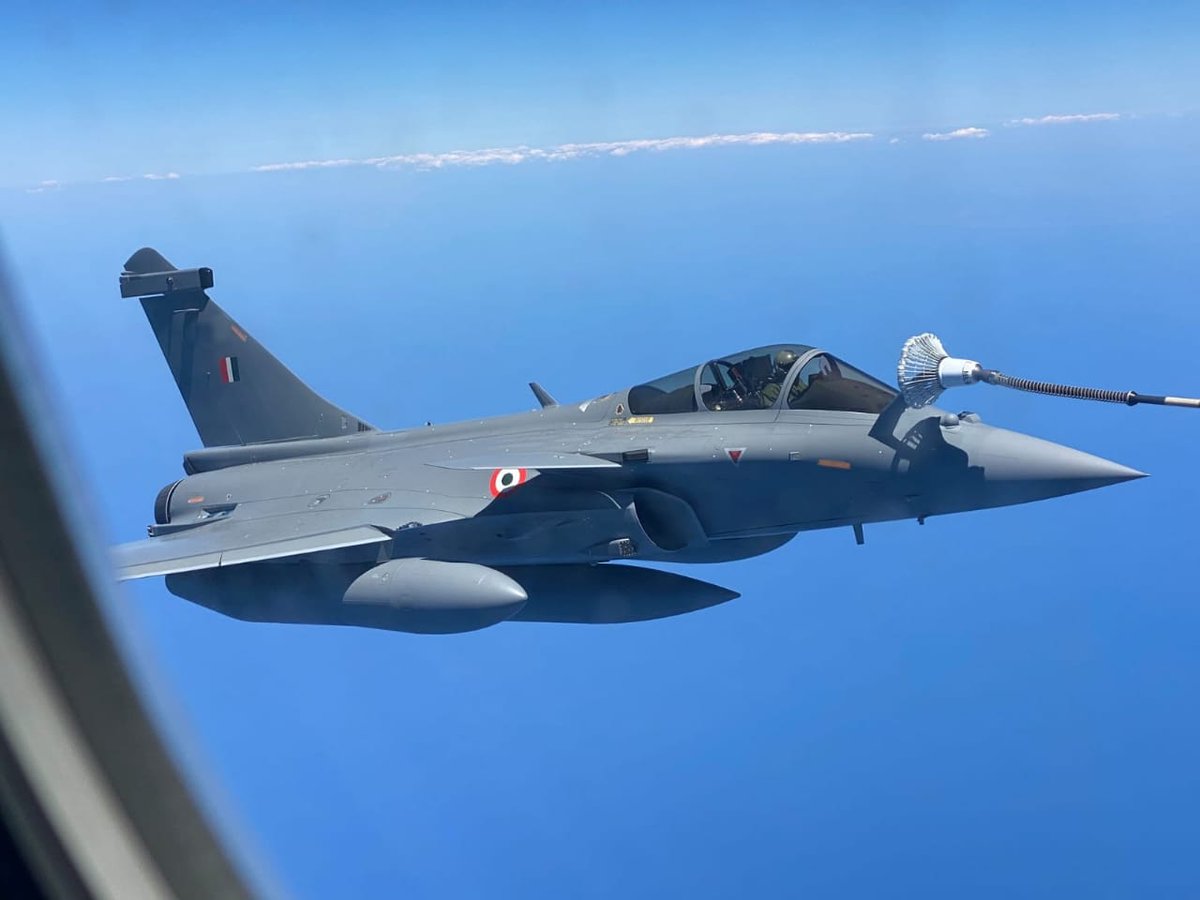 It is not without significance that France has emerged as a major source of foreign direct investment for India with more than 1,000 French companies already active in the country.
In fact, France is the seventh-largest foreign investor in India with a cumulative FDI stock of $9 billion from April 2000 to December 2020. And now, with the French defense companies encouraged to come in, this figure is likely to go up. 
It is also not without significance that though France will assume the Presidency of the Council of the European Union in early 2022, it is committed to remaining an Indo-Pacific power and doing everything to strengthen this role.
In fact, if France claims to be the world's second-largest maritime power in terms of the size of its exclusive economic zone, 93 percent of that is because of its status as a resident power in the Indo-Pacific. 
And what is most significant, as a co-resident in the Indo-Pacific, France considers India as a primary partner, ahead of Australia and Japan. 
Author and veteran journalist Prakash Nanda is Chairman of Editorial Board – EurAsian Times and has been commenting on politics, foreign policy on strategic affairs for nearly three decades. A former National Fellow of the Indian Council for Historical Research and recipient of the Seoul Peace Prize Scholarship, he is also a Distinguished Fellow at the Institute of Peace and Conflict Studies. CONTACT: prakash.nanda@hotmail.com