The Indian Air Force (IAF) Chief, Air Chief Marshal VR Chaudhari, is likely to pay a visit to Greece, which could be a game-changer move for New Delhi and Athens in terms of countering Pakistan and Turkey, as per recent media reports in India.
---
Greece being a part of the US-led NATO alliance, could be of great tactical help to the IAF, as the Hellenic Air Force (HAF) operates Rafale jets, also operated by the IAF, and, more importantly, the F-16 C/D that the Pakistan Air Force employs.
"The Hellenic Air Force has acquired both planes and will have a clear idea of the operational aspects of a Rafale vs. F16 C/D matchup," high-level sources told Indian news outlet – Times Now.
At present, F-16C/Ds are the best fighters in possession of Pakistan. The country also operates F-16A/Bs, but they are of a previous generation.
Therefore, HAF could share critical information with the IAF on the relative performance of both the Rafale and F-16C/D, which could benefit the Indian military in any potential future conflict with Pakistan.
Greece has a long-running dispute with its neighbor and NATO ally, Turkey, over territorial claims in the Aegean Sea and energy exploration rights in the eastern Mediterranean.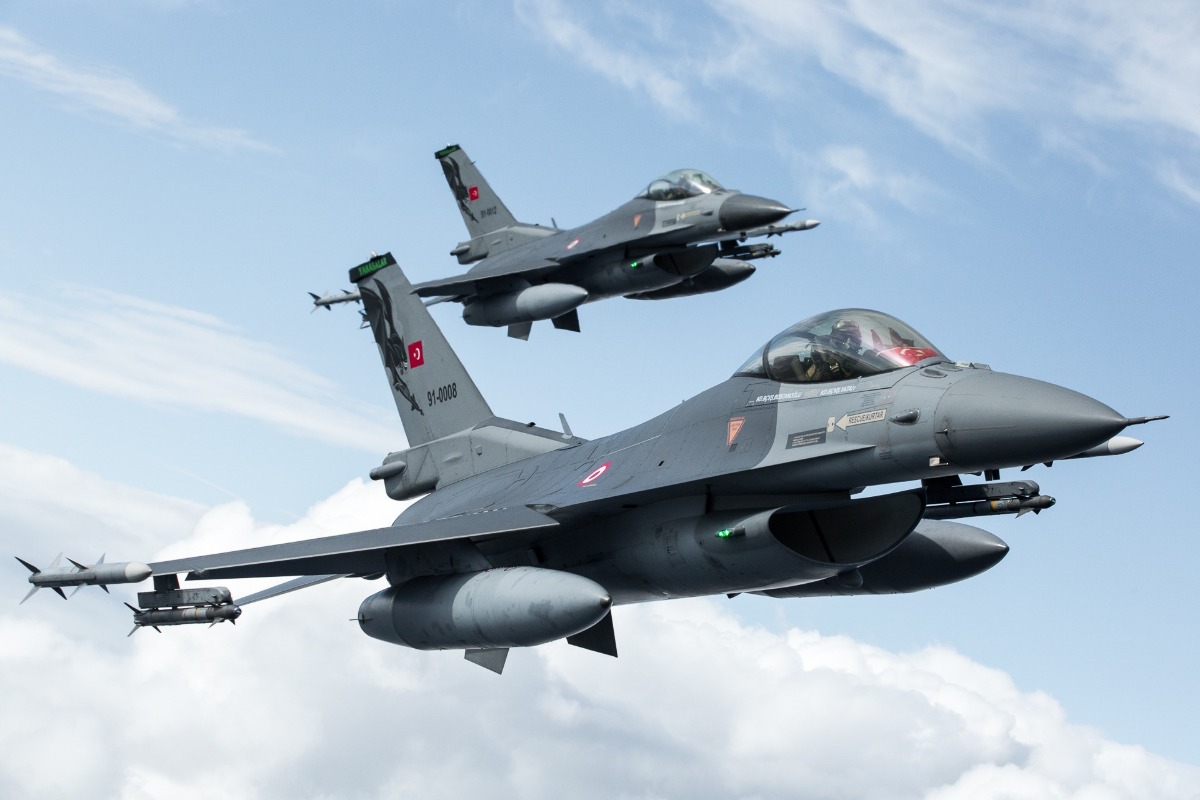 The Aegean Sea, spanning over two lakh square kilometers, has more than a thousand islands, almost all Greek, and some within two kilometers of mainland Turkey or the Turkish west coast.
Ankara accuses Athens of violating treaties by maintaining a military presence on the Greek islands off the coast of Turkey. In contrast, Greece claims that Turkey has deliberately misinterpreted the treaties, adding that it is acting under international law to defend the islands against Turkish aggression.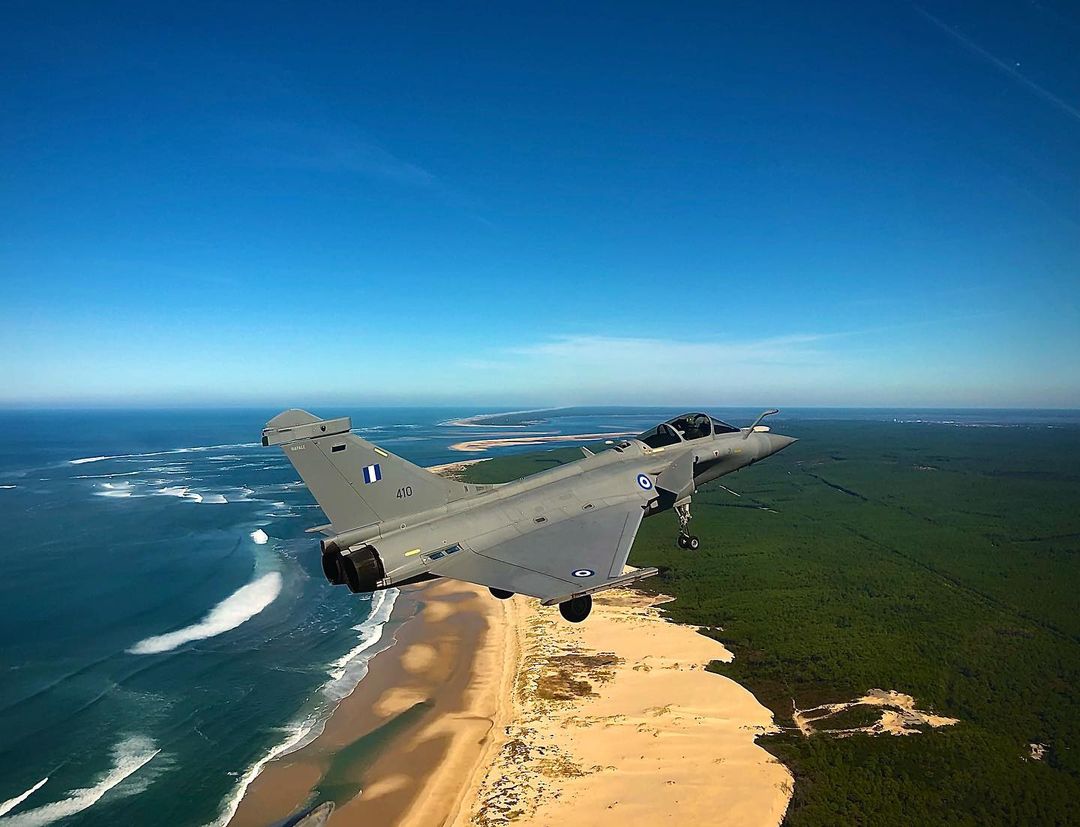 At the same time, Turkey has a strategic alliance with Pakistan, as part of which the militaries of both countries cooperate very closely, posing a threat to India's security interests.
Therefore, Greece and India have a shared interest in collaborating on defense matters.
Turkey's Drone Threat – Headache For India, Greece
In recent years, Turkey has emerged as a formidable drone power through the indigenous development of advanced technologies and the possession of capable systems and platforms. It concerns both Greece and India.
As EurAsian Times reported recently, Turkey's drones, particularly the famous Bayraktar TB2s, have been causing a 'headache' for Greece by carrying out regular flights at medium and high altitudes along the entire length of the western coast to closely monitor the movements of Greek warships and defenses on Greek islands in the Aegean Sea.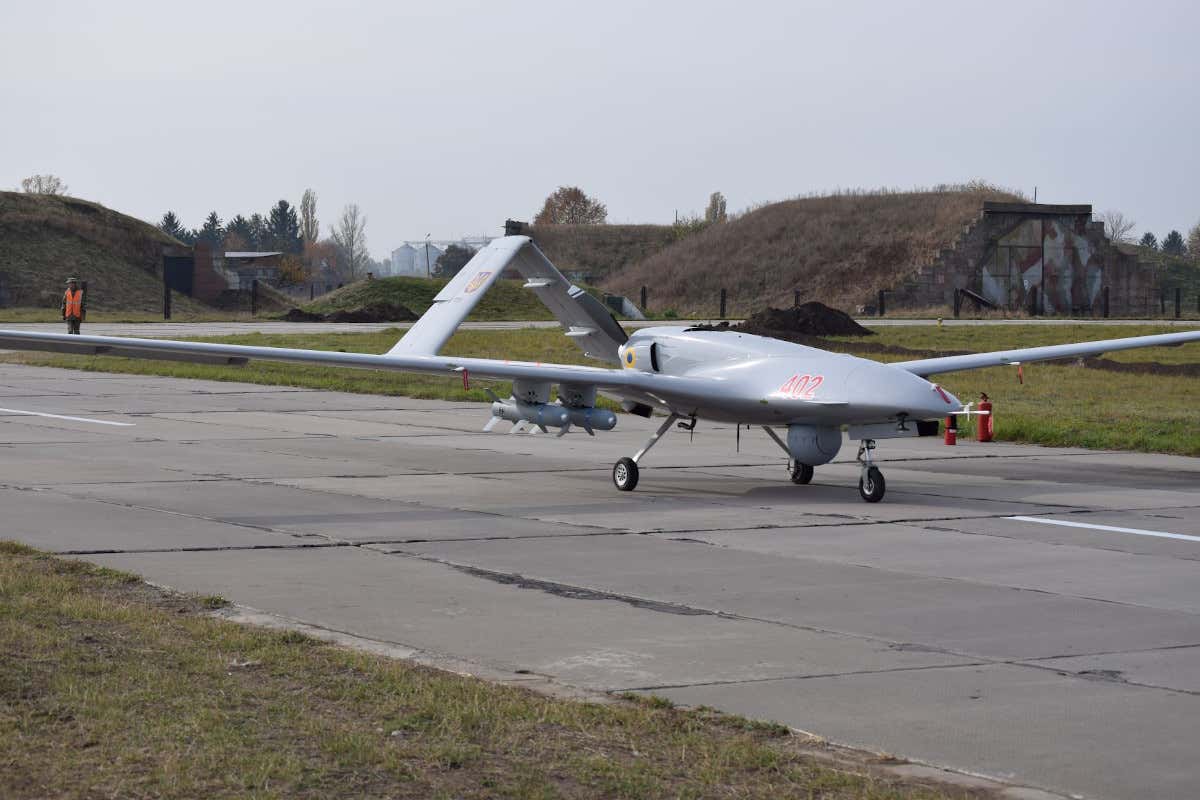 The HAF scrambles its F-16s to intercept these drones, but retired Greek military officials warn that if Turkey increases the number of drones and the number of flights, it could saturate the Greek air defenses.
Meanwhile, Turkey has also been exporting its drones to various countries. The effectiveness and efficiency of Turkish-made drones have decisively influenced the outcome on the battlefields of Syria, Libya, and Azerbaijan in favor of Ankara's allies.
Likewise, even India has a reason to worry about Turkey's drone prowess, as its arch-rival, Pakistan, is also believed to have acquired Bayraktar TB2 drones. Pakistan reportedly could have acquired six Bayraktar drones from Turkey in March 2021, per a previous EurAsian Times report.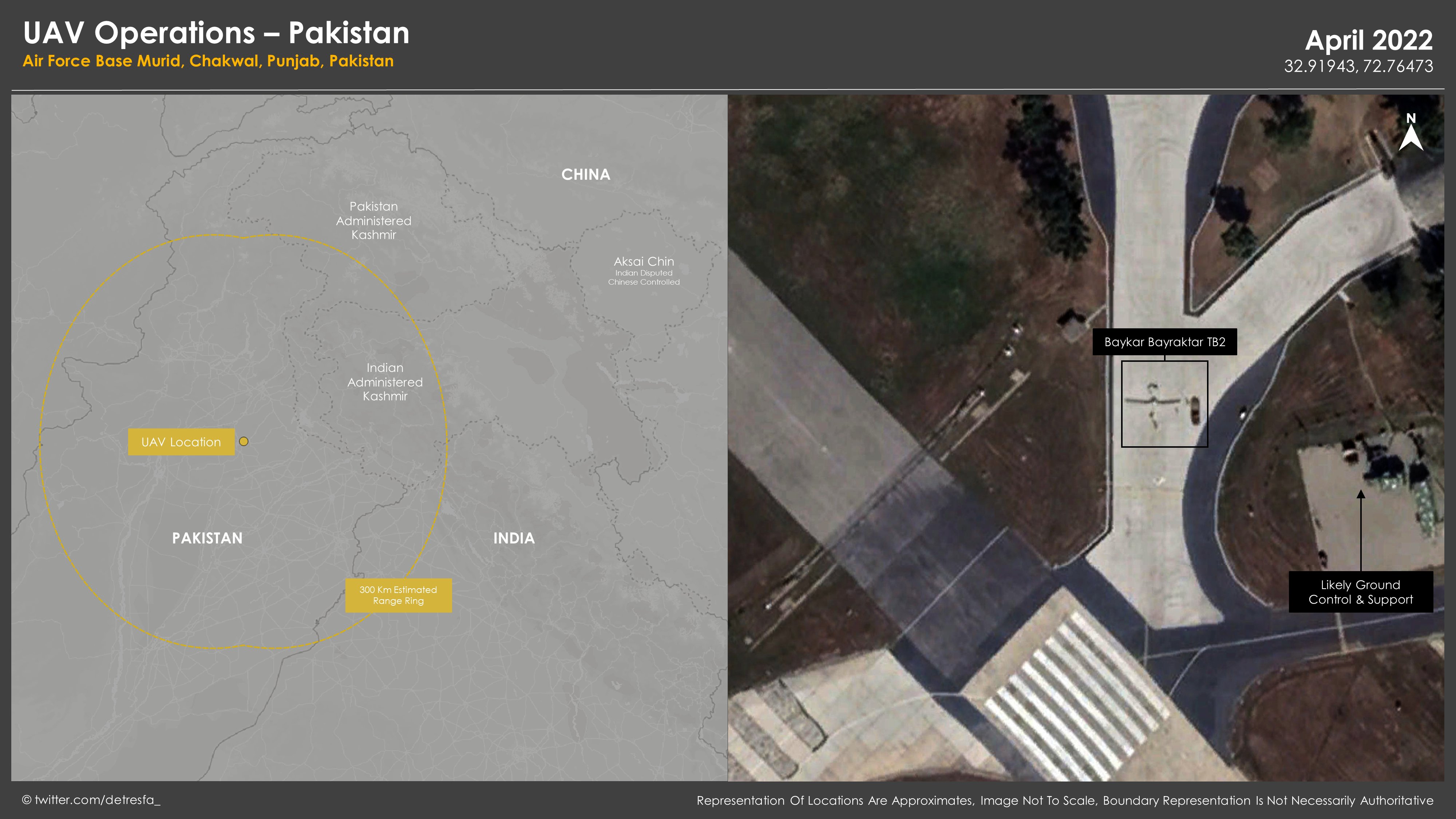 Also, in May, an OSINT analyst Damien Symon posted satellite imagery of a Pakistan Air Force Base in Murid, Punjab province, purportedly showing Bayraktar TB2 unmanned aerial vehicle (UAV).
— DGPR (AIR FORCE) (@DGPR_PAF) March 11, 2022
Interestingly in March, Pakistan Air Force's Public Relations Department posted a video depicting its progress, showcasing various aircraft and weapon systems within the PAF's fleet, including the Bayraktar TB2 and the new Turkish-made Akinci combat drone, which is considered a successor to Bayraktar.
Areas Of Cooperation Between India & Greece 
Greece and India can cooperate on anti-drone defense technologies to counter the drone threat posed by Turkey and Pakistan.
To begin with, Greece could share the data on flight characteristics and radar signature of Turkish-made drones with India, as the Greek military must have gathered significant intelligence on Turkish drones that regularly fly over Greek islands.
Considering that drones are small in size and difficult to detect on radars, such information could prove valuable for India in the event of a potential conflict with Pakistan in which Turkish-made drones could be employed.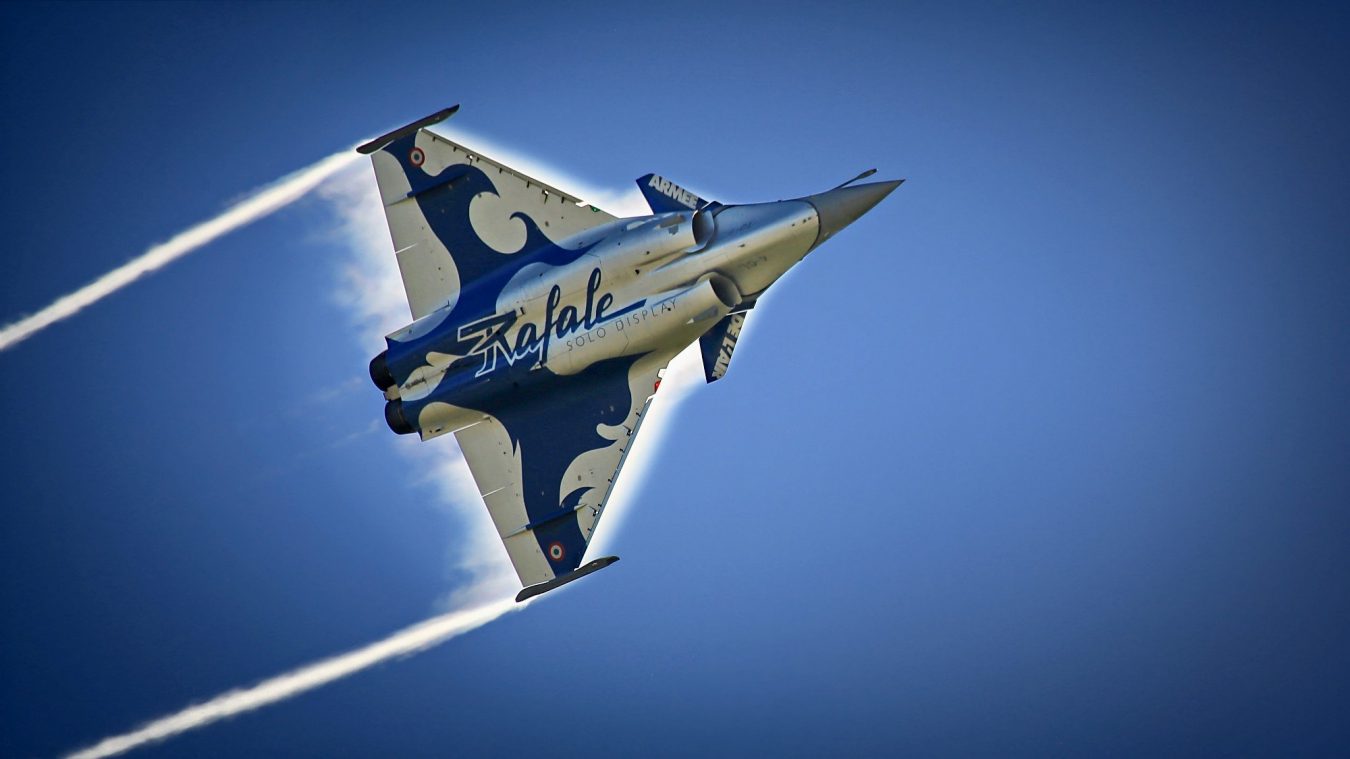 Furthermore, the militaries of both the countries could initiate joint military drills, which could involve mock combat scenarios between Indian Rafales and Greek F-16s or exercises simulating drone threats and employment of counter-drone solutions.
Veteran IAF fighter pilot Squadron Leader Vijainder K. Thakur told EurAsian Times that joint exercises with Greece could provide India with "greater insight into the combat capabilities of the F-16, and the best practices adopted by the Hellenic Air Force to counter the threat from Turkey."
Thakur further noted that the IAF can also gain insight into "NATO best practices for F-16 operations."
Greece also stands to gain a lot from India. For example, India operates the Russian-made S-400 air defense system, also used by Turkey. Military exercises with India could enable the HAF to test its aircraft against the training squadron of the S-400 system.
Moreover, Greece can also purchase the Indian-made BrahMos cruise missile that could be integrated with its Rafale aircraft.
Last year, the Greek news portal Pentapostagma suggested that the BrahMos missile could be a formidable weapon when integrated with French Rafales, which, coupled with the ability of Greek pilots, would cause panic in Ankara.
Why #Greece should buy #BrahMos for #Rafale: How #Athens & #New Delhi can "stop" #Turkey–#Pakistan https://t.co/qmFlfOVxtd

— Andreas Mountzouroulias ?? (@andreasmoun) July 4, 2021
According to a previous EurAsian Times report, a smaller and lighter version of the BrahMos, the BrahMos-NG (Next Generation), is under development, and it would be compatible with the French-made Rafale.
The partnership between India and Greece could be a win-win situation for both countries, especially for Greece, which will have a new powerful ally in India to counter the Turkey-Pakistan nexus.