The Indian Navy operates the Russian-built MiG-29Ks, which are scheduled to be phased out around 2034. Although it is expected to receive the indigenously-built HAL twin-engine deck-based fighter (TEDBF) by 2032, the Navy has still decided to evaluate a global tender for carrier-based twin-engine fighters.
Navy's Call For Aircraft
The Indian Navy's experience with the MiG-29K has been troublesome. According to a Forbes report, between November 2019 and November 2020, the service lost three of these fighters to accidents. Problems with the aircraft's airframe, its fly-by-wire system, and RD MK-33 engine were also reported early on.
Experts believe that this might have been a contributing factor to the Navy expressing interest in the acquisition of 57 new multi-role carrier-borne fighter aircraft.
The Request for Interest (RFI) for the same was issued in January 2017 after long delays and technical glitches in building the indigenous HAL-Tejas for the Navy.
While this number is likely to be reduced owing to India's Defence Research and Development Organisation (DRDO) making headway in developing the TEDBF, the hunt for a suitable aircraft is still on.
Among the contenders vying for the potential ₹24,000 crore deal, Boeing F/A-18 Super Hornet and Dassault Rafale navy-variant are running toe-to-toe. Their advantage is supplemented by the Indian Navy's twin-engine preference.
Boeing Exudes Confidence
Both Dassault and Boeing have claimed that their respective aircraft are capable of being easily integrated with India's first Indigenous Aircraft Carrier (IAC-I)- Vikrant. Indeed, both are marketing their fighters as suitable for this Short Take-Off But Arrested Recovery (STOBAR) Indian Navy carrier that is set to be commissioned in 2022-23.
Under the STOBAR system, conventional aircraft launch using a ski-jump to assist take-off and need arrestor wires to safely land back on the ship.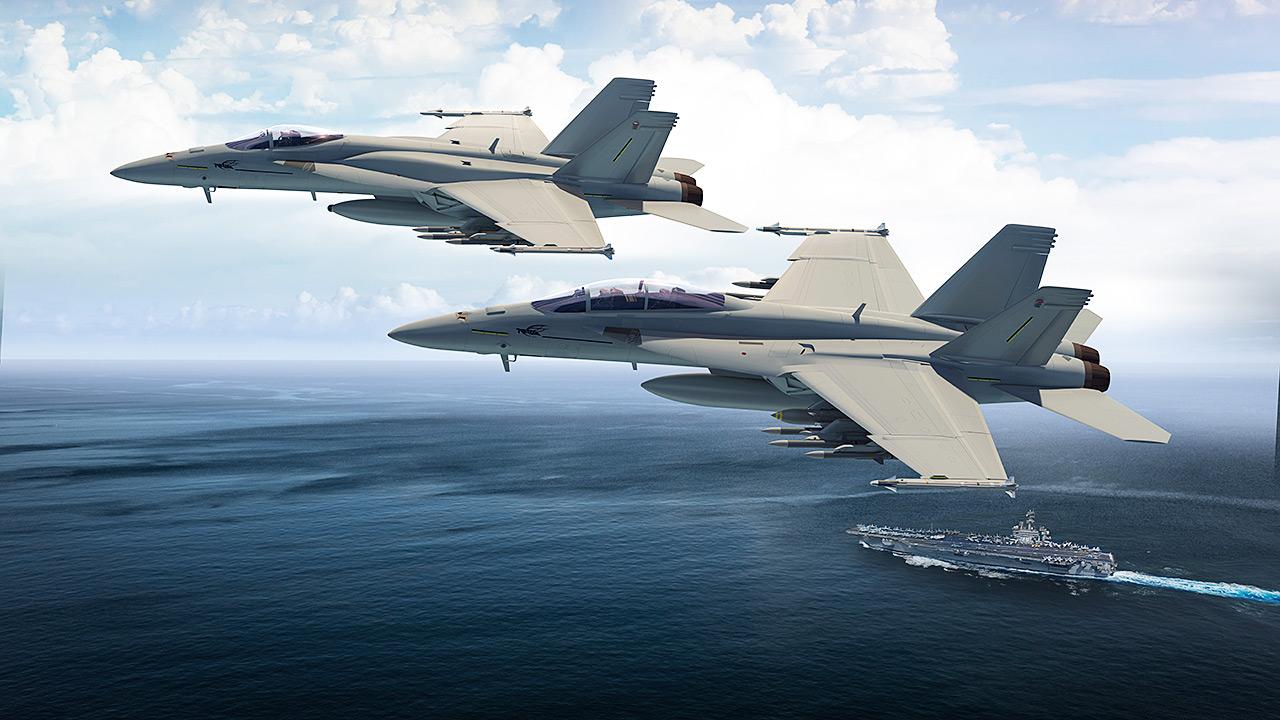 French aerospace giant Dassault has claimed that Rafale can operate from STOBAR aircraft carriers and take off using a "ski-jump" without requiring any modifications or improvements. US company Boeing, on the other hand, went a step ahead and demonstrated the Super Hornet's ability to launch from a land-based ski-jump in 2020.
Boeing has put in a lot of work to de-risk and validate its offering. It is also the only contender in this competition to have done physical flight testing to demonstrate the crucial ski-jump. Experts believed that this could make Boeing a frontrunner for the tender.
Our F/A-18 #SuperHornet demonstrates the ability to operate from @indiannavy aircraft carriers during its successful and safe launch from a ski-jump ramp. pic.twitter.com/92V14EXV9M

— Boeing India (@Boeing_In) December 21, 2020
Moreover, the Super Hornet has the advantage of lesser costs per flight hour, along with 10,000 hours durability. It comes equipped with one of the world's most powerful engines — the GE F-414 — which makes it rather desirable compared to the Rafales for the Indian Navy.
However, the French fighter isn't to be underestimated either.
Rafale Marine
Military experts have pointed out that the Rafale Marine jets may have an edge over the Super Hornets since there is a precedent of a mega-deal worth $8.7-billion that France signed with the Indian government for 36 Rafale warplanes for the Indian Air Force (IAF).
In fact, Dassault Aviation was in talks with the Navy regarding the sale of the naval version of the Rafale even before they signed the contract for the air force fighters back in 2016.
Rafale's weight to power ratio and its maritime strike capabilities, along with France's proven reliability as a strategic ally, all work in the favour of the French aircraft. Both the IAF and the Indian Navy have shown keen interest in the Rafale platform.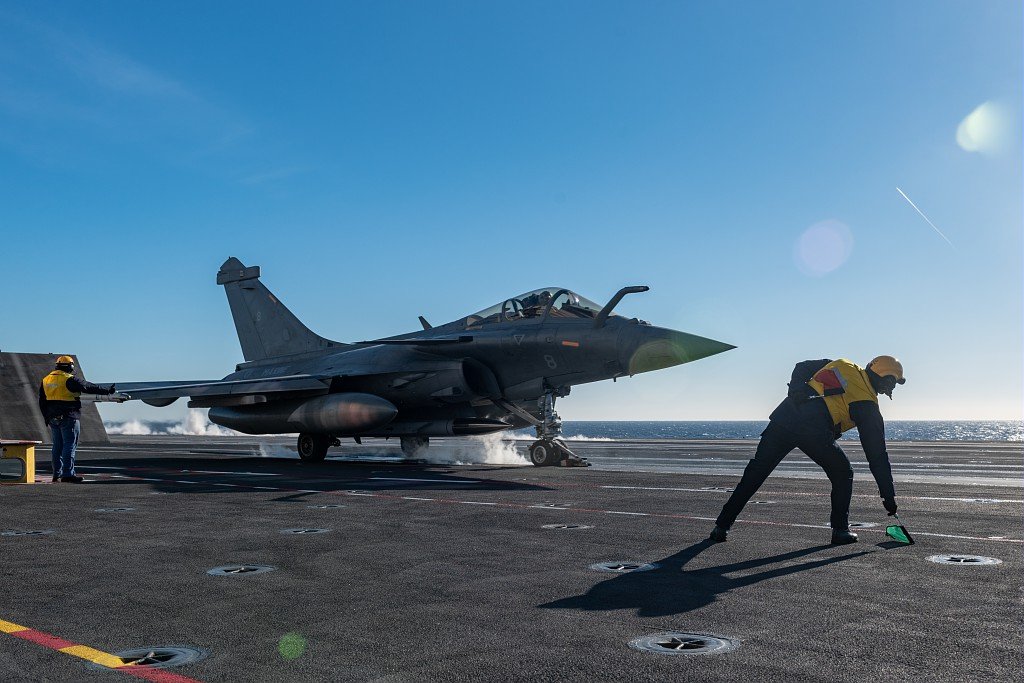 Rafale M (Marine), the version that is being pitched to the Indian Navy, comes equipped with the METEOR missile, a robust radar, and has an enhanced Spectra electronic warfare system. In terms of weaponry, it also integrates the GBU16 500kg laser-guided bomb. It features improved warning capability and strong resilience against GPS jamming.
Along with this, the naval variant of the Rafale has better ground target identification and designation ability with the integration of the novel laser designation pod (TALIOS). It also comes with an integrated new-generation refueling pod (NARANG). The aircraft is capable of air-to-air refueling as well.
The presence of an Automatic Ground Collision Avoidance System (AGCAS) provides increased ground safety too. There have also been improvements to the support system with a swifter and more accurate diagnosis of failures.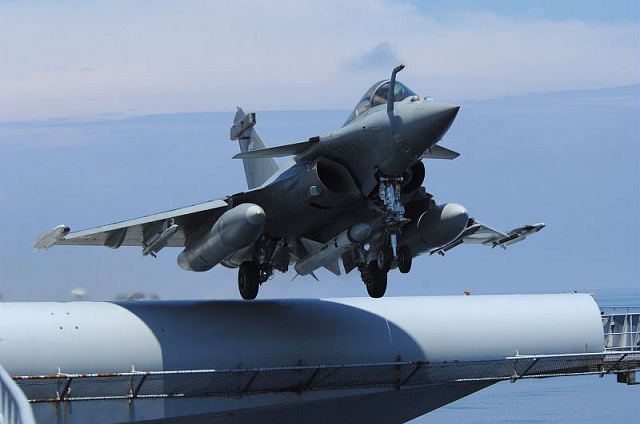 According to media reports, there's a good chance that Dassault Aviation will be bringing the Rafale Marine fighter to India to display its ability to carry out a ski-jump.
The F/A-18 Super Hornet had demonstrated this capability at the Naval Air Station Patuxent River in the US. Dassault's demonstration could happen as early as January 2022.
There are apprehensions in the defense circles that fear the Indian aircraft carriers were small and may not be able to accommodate either the Rafale Marine or the F/A-18. While the Super Hornet comes with foldable wings, Rafale M does not, which gives Boeing jets an edge over Rafales.
Despite this limitation, Rafale Marine is no slouch when it comes to contemporary air combat. It is a battle-proven, exceedingly capable fighter jet that can perform a wide array of tactical missions. Since the retirement of Super Etendard, the French Navy has channelized all its energy on Rafale operations, making it a highly powerful naval aircraft.