India's decision to purchase Rafale fighter jets from France continues to be shrouded in controversy. Allegations keep on appearing from time to time in some form or the other.
Chinese PLA Practices 'Sinking US Ford-Class Aircraft Carrier' With DF-21D Ballistic Missile; Beijing Opens Up
The latest is through a French investigative website, Mediapart. On November 8, it published a set of "fake invoices" that it claimed allowed aircraft maker Dassault Aviation to pay over seven million Euros in kickbacks to influential Indian defense middleman Sushen Gupta between 2007 and 2012.
The portal's allegation is that although India's Central Bureau of Investigation (CBI) had the necessary papers in October 2018, it refused to carry out any probe.
But then here lies the catch. If allegations of the portal are true, then kickback was given during the previous government led by Congress Prime Minister Manmohan Singh.
At that time, commercial negotiations were going on between the Rafale makers in France and India's Hindustan Aeronautics Ltd (HAL) on how and at what price 126 Medium Multi-Role Combat Aircraft (MMRCA) for the Indian Air Force (IAF) be procured and co-produced.
Italian Defence Giant Leonardo, Co-Developer Of Eurofighter Typhoons, Back To Business With India; Opposition Cries Foul
However, what has happened is that because of the delayed negotiations and the urgency on the part of the IAF, the incumbent Modi government and its then French counterpart led by President Hollande concluded in 2016 an "inter-governmental" deal, under which France is delivering India 36 fighter planes off the shelf.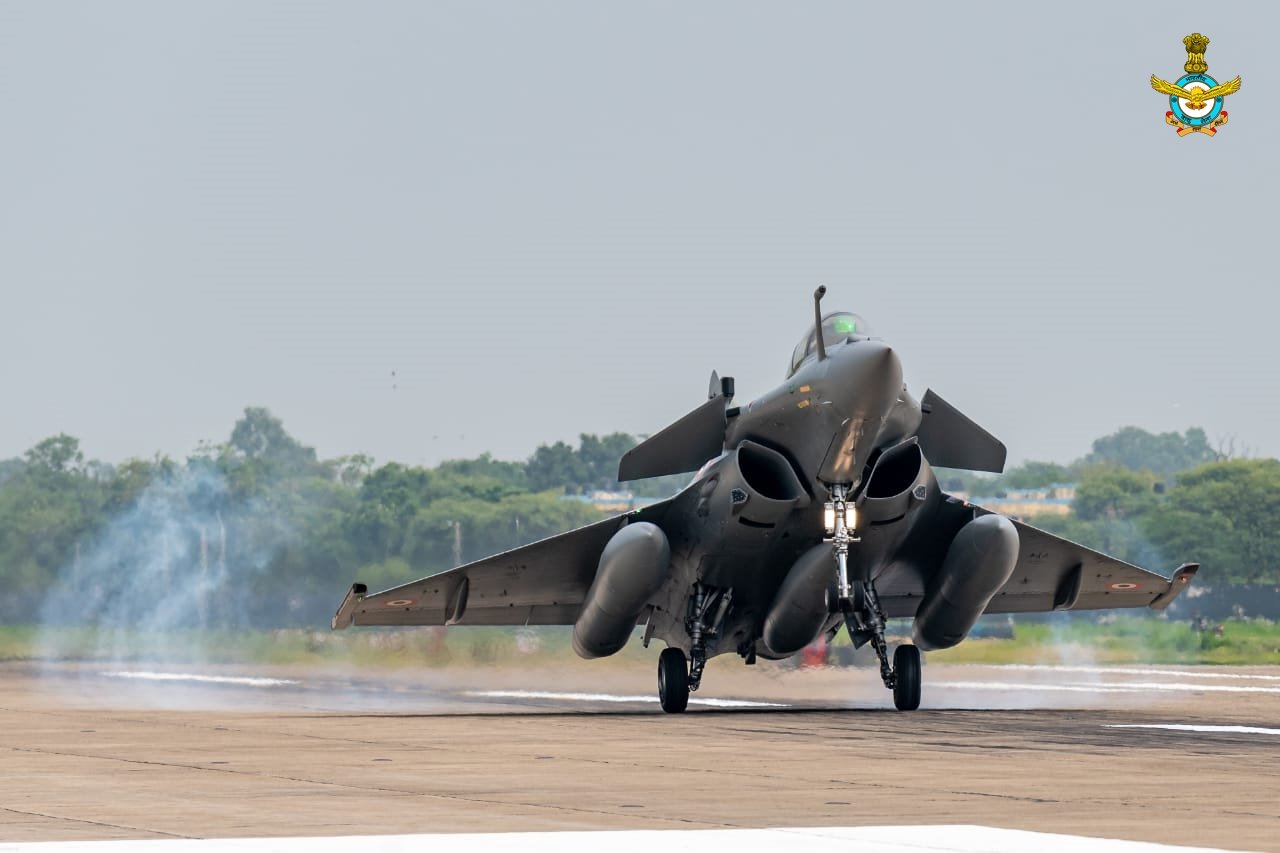 In other words, whereas the earlier understanding in 2012 between the HAL and Dassault was a "commercial deal", the actual deal that materialized was a government-to-government decision in 2016.
Thus, there is no scope for any corruption or scam as such (it will be preposterous to say that the then French President Hollande bribed Modi to clinch the deal).
PLAAF's 'Deadly Combo' Of J-16D EW Aircraft & Stealth J-20 Jets Flexed Muscles During War Drills — Chinese Media
Rafale Deal: India's Top Court Rejected Probe Pleas
In fact, it is precisely because of these reasons that in its December 14, 2018, verdict, the Indian Supreme Court had dismissed a petition seeking probe into the India-France deal, holding there was no commercial favoritism and occasion to "really doubt the decision-making process" warranting setting aside of the contract.
On November 14, 2019, it had dismissed petitions seeking review of its verdict, saying they were without any merit.
Secondly, the latest allegations by Mediapart are nothing new, though its emphasis in the similar report it published in April this year was slightly different.
That time it was aghast that the Enforcement Directorate, another federal investigative agency like the CBI, which is probing kickbacks to the Guptas in another arms deal of procuring AgustaWestland VVIP choppers (again under the Manmohan Singh's regime), did not bother to find out his role in the Rafale deal too.
According to the report, Gupta allegedly supplied classified documents (of the Government of India) to Dassault Aviation on the Indian negotiating team. The ED, according to the French portal, avoided the allegations by saying that these were not related to the AgustaWestland VVIP choppers.
Engulfed In Bribery Scandals, World's 'Best Non-Stealth Fighter Jet' Eyes More Global Air Force Tenders
Here again, the point to note is that the 2016 deal was negotiated between the two governments. Dassault Aviation was not a constituent of the French official delegation.
Thirdly, Mediapart is not the only French platform, which views the Rafale deal as a huge scam. There is a Paris-based organization called "Sherpa" that has been following the deal since 2018.
It first filed a case with France's National Financial Prosecutor against Dassault Aviation, suspecting "potential corruption" and "grant of undue advantages" by the French aviation company in selling the 36 jets to India and selecting as Indian partner Reliance Defence Limited, a company that began operation in 2015 and is controlled by Anil Ambani, now a "bankrupt" Indian tycoon.
The prosecutor has now (April 2021) appointed a judge to carry out a judicial probe into the contract. But then the fact remains that in democratic countries like France and India, allegations or prosecution have to wait for the judicial verdict to declare someone guilty.
As the Indian Supreme Court did not find merits in the allegations, the possibility of the French court doing the same cannot be ruled out. So last words on the subject have to wait till then.
With Typhoons, Rafales, F-16 Vipers & F-35 Stealth Jets, HAF Wants To Go All Out To Beat Its Rival Air Force
Dassault-Reliance Defense Partnership
Another point worth noting here is that the joint venture between Reliance Defence and Dassault is between two private entities in which the two governments didn't have a role.
Indian government policy issued on June 24, 2016, allows for 49% FDI in the defense sector under the automatic route, without any prior approval. Therefore, no approvals from the Union Cabinet or the Cabinet Committee on Security (CCS) were required for the formation of the aforesaid joint venture company under the automatic route.
Of course, one can ask as to why Dassault chose Reliance as a partner in India, but it is in the realm of speculation that the French company was "coerced" by the Modi government on its choice of partner in India.
Besides, it is nowhere mentioned that the Ambani company will make the components of the Rafale fighters as per the offset obligations, which are that Rafale makers have to invest in the Indian defense industry as high as 50 percent of the deal price.
But then, it is not realized that for the Rafales that India has procured, three French companies are involved.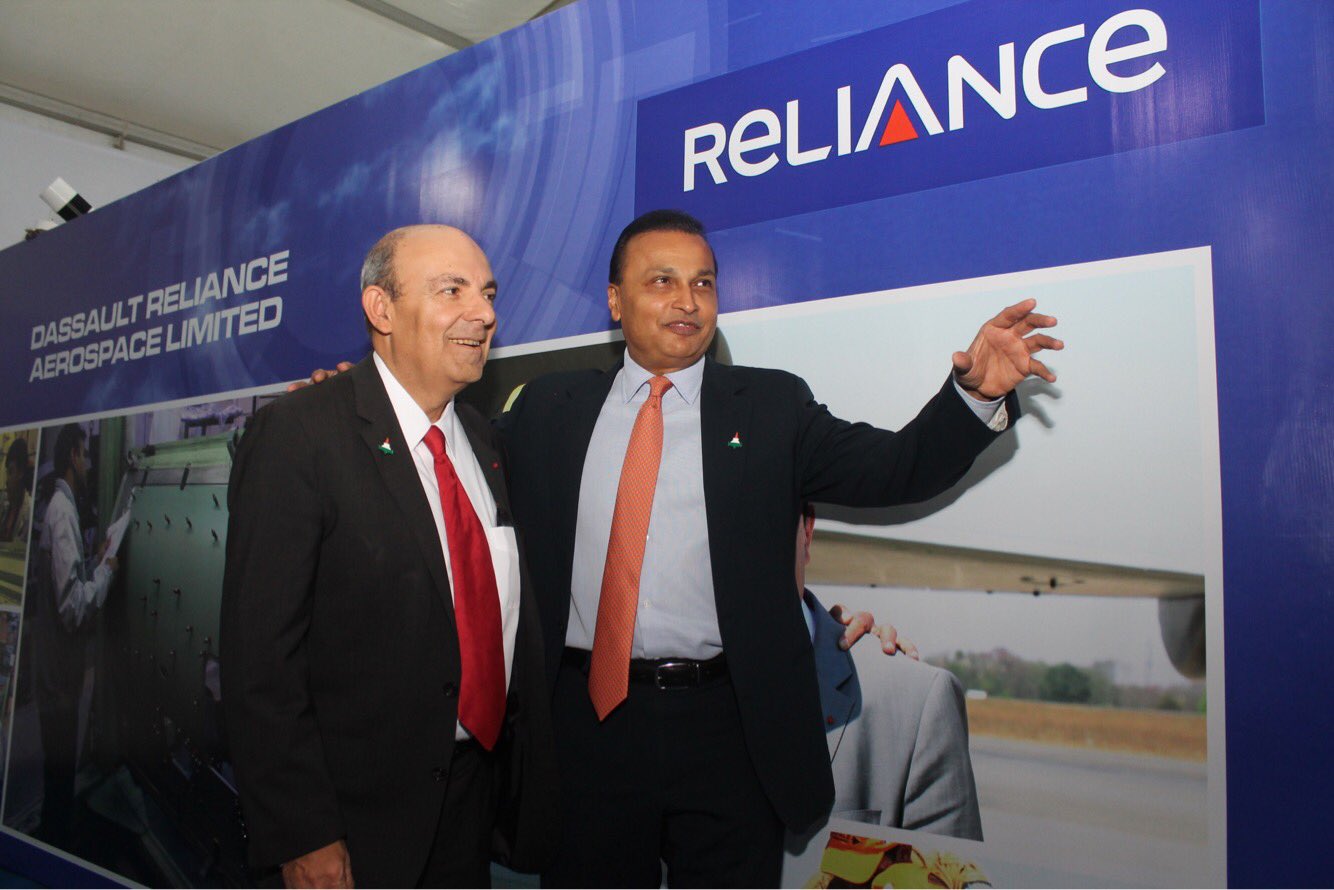 In the 36 off-the-shelf Dassault Rafale twin-engine, fourth-generation multirole fighter aircraft coming to India, there are also MBDA Missile Systems (weapons package) and the Thales group that is responsible for the avionics.
Therefore, the offset provisions need to be seen as a package and reports suggest that it is being implemented by involving many Indian organizations, not Reliance necessarily.
Tejas Mk-2 – India's New SuperFighter Is Now One Of Top 4 Light Combat Aircraft In The World Along With 'Idol' Saab Gripen
It is said that French engine manufacturer Safran has offered a complete technology transfer to develop the engine and use the offset credits from the Rafale deal and is also tying up with Hindustan Aeronautics Limited (HAL) for transferring manufacturing technology for high-end engines.
It is also said that a new fighter jet engine complex spearheaded by India's Defence Research and Development Organisation (DRDO) is in the works, with advanced discussions on for a completely new engine.
Politics Takes Precedence Over Economics
Be that as it may, Mediapart's latest report will give enough fuel to India's opposition parties and critics to describe how the Rafale deal is the biggest defense scam in India's history and use it during the forthcoming elections to some important state assemblies.
It will be projected how the previous 2012 agreement was much better and cheaper than the one concluded by Modi.
But any objective analysis will show that there was no "concluding deal" between the Hindustan Aeronautics Limited (HAL) and the Rafale manufacturer Dassault Aviation, the L1 or lowest bidder, during the tenure of the Manmohan Singh government.
What was agreed between these two in 2012 was based on these L-1 provisions (which were offered sometime in 2007).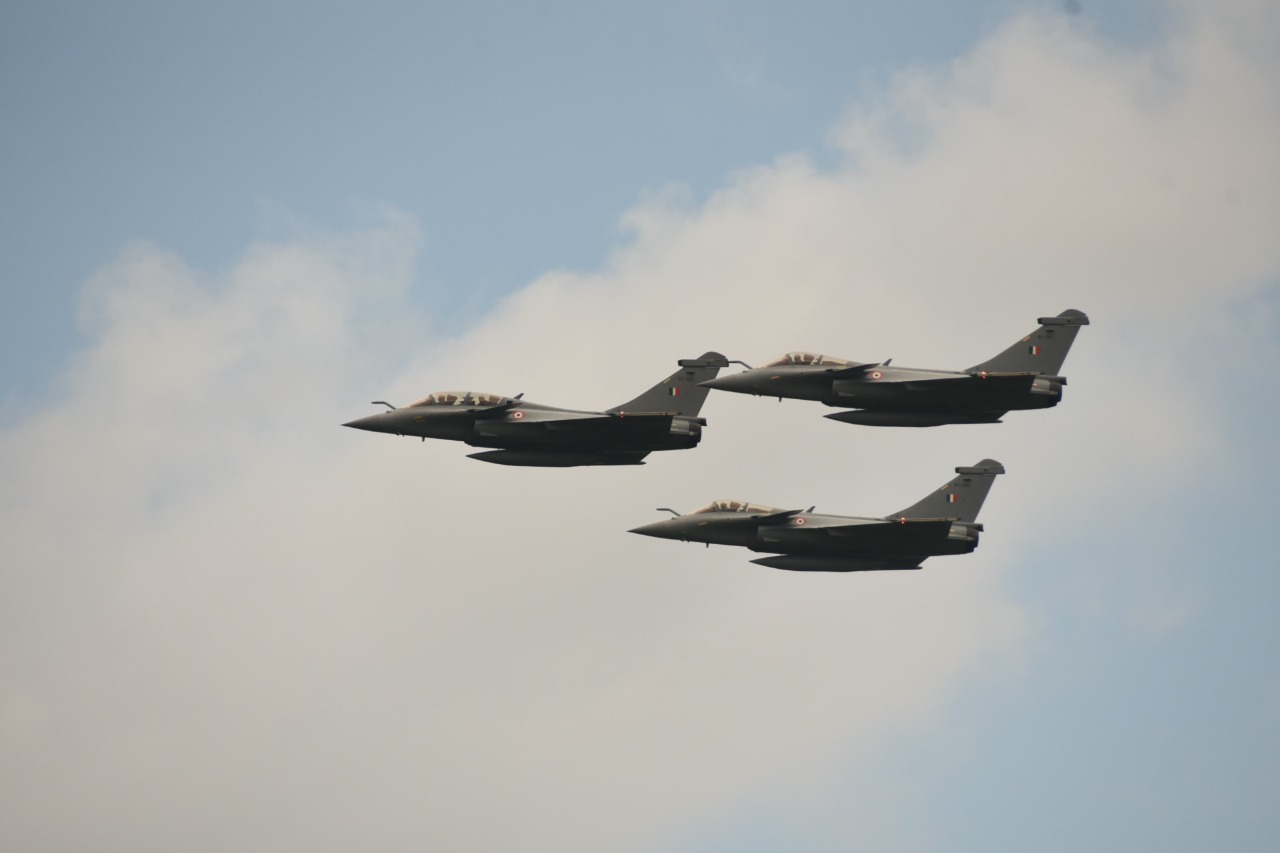 However, subsequently, HAL and Dassault could not agree on the final deal that would have talked of the price and other terms and conditions. In fact, Dassault was not convinced of HAL's competence to deal with the Rafale technologies and hence was not prepared for the responsibility of the quality of the 108 Rafales that were to be manufactured at HAL.
After Rejecting Dassault Rafale, Brazil Set To Receive The 'Most-Advanced' Variant Of SAAB Gripen Fighter Jet
Besides, Dassault could not agree to the astounding labor cost that the HAL quoted, which it thought was more than what it would cost in France. In fact, had Dassault agreed to the price the HAL demanded, it would have lost the L-1 status!
What Caused The Price Difference
Now comes the crucial issue of pricing-difference between what was the case in 2012 and that in 2016. The latest one will cost India about Rs 58,000 crore.
But it is not realized that the latest one is the customized version of the aircraft, including modifications and reconfigurations to allow the installation of Indian-made and commercial-off-the-shelf systems and weapons.
India-specific enhancements include, among others, Israeli helmet-mounted displays, radar warning receivers, low band jammers, 10-hour flight data recording, infra-red search and tracking systems.
The deal also envisages the conclusion of an accompanying offset clause,  according to which, France will invest 30 percent of the Euro 7.8 billion in India's military aeronautics-related research programs and 20 percent into local production of Rafale components (along with its Indian partner). Besides, French defense contractors will supply radar and thrust vectoring for missiles technologies.
Post AUKUS Setback, France Eyes 'Big Ticket' Rafale Fighter Jet Sales To India, UAE
In addition, the French are believed to be willing to invest 1 (one) billion Euros to revive the Kaveri engine project, according to media reports. They are also ready to share engine technology, by keeping Prime Minister Narendra Modi's 'Make in India' mission in mind.
Many analysts admit that the whole Rafale controversy is more about politics than economics or technical capabilities of the aircraft, whether it is in India or in France.
In India, the allegations that have been made are based on the reports of both 'Shepra' and Mediapart, which, in turn, are known for their "extreme Left lineage" in France. They have been active votaries against big business in general and the defense industry in particular.
Rafale Marine Fighter Jets Prepare For Indian Navy Evaluation; One 'Small Drawback' Could Hamper Its Prospects
In fact, it is surprising how such allegations about the arms deal arise from time to time only involving French companies, not their counterparts elsewhere, particularly in the United States, the largest arms exporter. All the more intriguing when French deals are struck more or less on the similar patterns that one sees in America.
Does this mean that corporate rivalry is also a factor behind "scams" like that of Rafale, particularly when there are talks of India buying another 36 Rafales under the same terms and conditions? It is a difficult question to answer.
Author and veteran journalist Prakash Nanda has been commenting on politics, foreign policy on strategic affairs for nearly three decades. A former National Fellow of the Indian Council for Historical Research and recipient of the Seoul Peace Prize Scholarship, he is also a Distinguished Fellow at the Institute of Peace and Conflict Studies. CONTACT: prakash.nanda@hotmail.com