The renewed tensions between Turkey and its traditional arch-rival Greece have led to both sides extending their defense cooperation with other countries to outpace each other's military power and operational capability.
Turkey has reportedly decided to train its fighter pilots on Rafale jets of the Qatar Emiri Air Force (QeAF) so as to counter the Rafale fleet of its adversary, Greece. This development comes a few days after the US approved arms' sale to Athens.
If confirmed, this move is expected to deepen the fault-lines between the two adversaries as Turkey grows more and more alienated from its NATO partners in the West and Greece courts the European partners to rally support against what it calls Ankara's aggression in the Mediterranean Sea.
It's pertinent to mention that Turkey, a NATO member, was kicked out of the F-35 Joint Strike Fighter program by the US following its acquisition of the Russian-made S-400 air defense system. Washington has also slapped sanctions on Ankara under the Countering America's Adversaries Through Sanctions Act (CAATSA).
The Turkish Air Force is planning to train with Qatar's Dassault Rafale fighter jets to challenge the Greek military, which has expanded its air force capabilities with newly purchased Rafale fighter aircraft from its partner France, according to a Sweden-based media platform Nordic Monitor. However, there has been no official communication forthcoming from either side yet.
One of the reasons for Turkey's push to reach a military training agreement with Qatar, according to documents obtained from a Turkish parliamentary committee by Nordic Monitor, was to familiarize its Air Force with the Rafale fighter jet's capabilities in response to a perceived threat posed by the Greek Air Force in the Aegean and Mediterranean.
"One of the grounds for the agreement between Turkey and Qatar is that Qatar would bring and deploy these Rafale aircraft that it bought from France to Turkey," revealed MP Gülüstan Kiliç Koçyiit during deliberations in the Foreign Affairs Committee on November 30, it elaborated.
Earlier, Qatar and Turkey had reportedly agreed to temporarily deploy 36 Qatari fighter jets and 250 military personnel to Turkey for training purposes, as previously reported by Middle East Eye.
Significant – Qatar to deploy 36 air assets, 250 soldiers in Turkey for five years under an agreement that will allow them conduct joint operations & training missions

The deployment will include:

12× Rafales
9× Mirage2000s
4× C-17s
4× C-130s
7× AW-129shttps://t.co/kPf0bk9yNb pic.twitter.com/I8e0UbW1tM

— Mahmoud Gamal (@mahmouedgamal44) June 27, 2021
According to the official document accessed at the time, Turkish military leader General Yasar Guler signed the agreement with his Qatari counterpart in March, allowing Doha to get aerial training in Turkey for the next five years with the possibility of a one-year extension.
Even though there was no communication regarding the deal getting an official sanction in each country, the current news about Turkish fighter pilots training on the Qatari Rafales could be a step in that direction.
Recently, the two countries have signed several deals during the visit of Turkish President Recep Tayyip Erdogan to Qatar. The military cooperation and the economic relationship between Turkey and Qatar have significantly strengthened in recent times.
According to the Turkish-Qatari agreement, Qatari aircraft will be able to transport Turkish munitions, people, and humanitarian aid inside and outside Turkey upon request, proving that the cooperation is not restricted to training.
Unless either party notifies the other of its desire to withdraw, the agreement will remain valid for five years and will be automatically extended for succeeding intervals of one year.
Qatari Role In Anchoring Turkish Military Ambition
While Turkey and Qatar have had a close political relationship for decades, the alliance came to the fore in 2017 when Saudi Arabia, the UAE, Bahrain, and Egypt put an embargo on Qatar. Demands for the blockade to be lifted included the cutting of vital relations with Turkey, such as the removal of a Turkish military facility in Qatar.
As a result, Turkey dispatched cargo planes carrying humanitarian goods to Qatar and expanded its troops' presence in the country.
During Erdogan's recent visit to Qatar, the two sides signed about 15 agreements to deepen cooperation.
President Erdogan's visit to Doha has yielded numerous deals between Turkey and Qatar. The signing of dozens of bilateral accords in different areas is a testament to a growing partnership between the two regional powers.@HadyaAlalawi reports.

Watch here: https://t.co/aFCkfO1OzX pic.twitter.com/9Wotzck4MD

— Strait Talk (@StraitTalkTRT) December 10, 2021
Ankara and Doha have also emerged as defense partners in recent years. Erdogan and Qatari Emir Sheikh Tamim had inked an agreement in December 2014 to form a Joint Strategic Committee between the two countries.
The inaugural session of the Joint Strategic Committee was held in Doha, and it was a watershed moment when the two countries agreed to strengthen ties between their military.
As tensions started to rise between Turkey and Greece and the two countries that remain marred in a territorial conflict in the Mediterranean Sea, the former has largely looked towards Qatar as a partner that could provide it with the necessary assistance in case of an exigency.
And the Qatari Rafales appear to be the perfect choice for Turkey, which does not have any advanced fighter planes currently, to ward off aerial threats from Greece, which also possess the French-made 4.5 generation jets.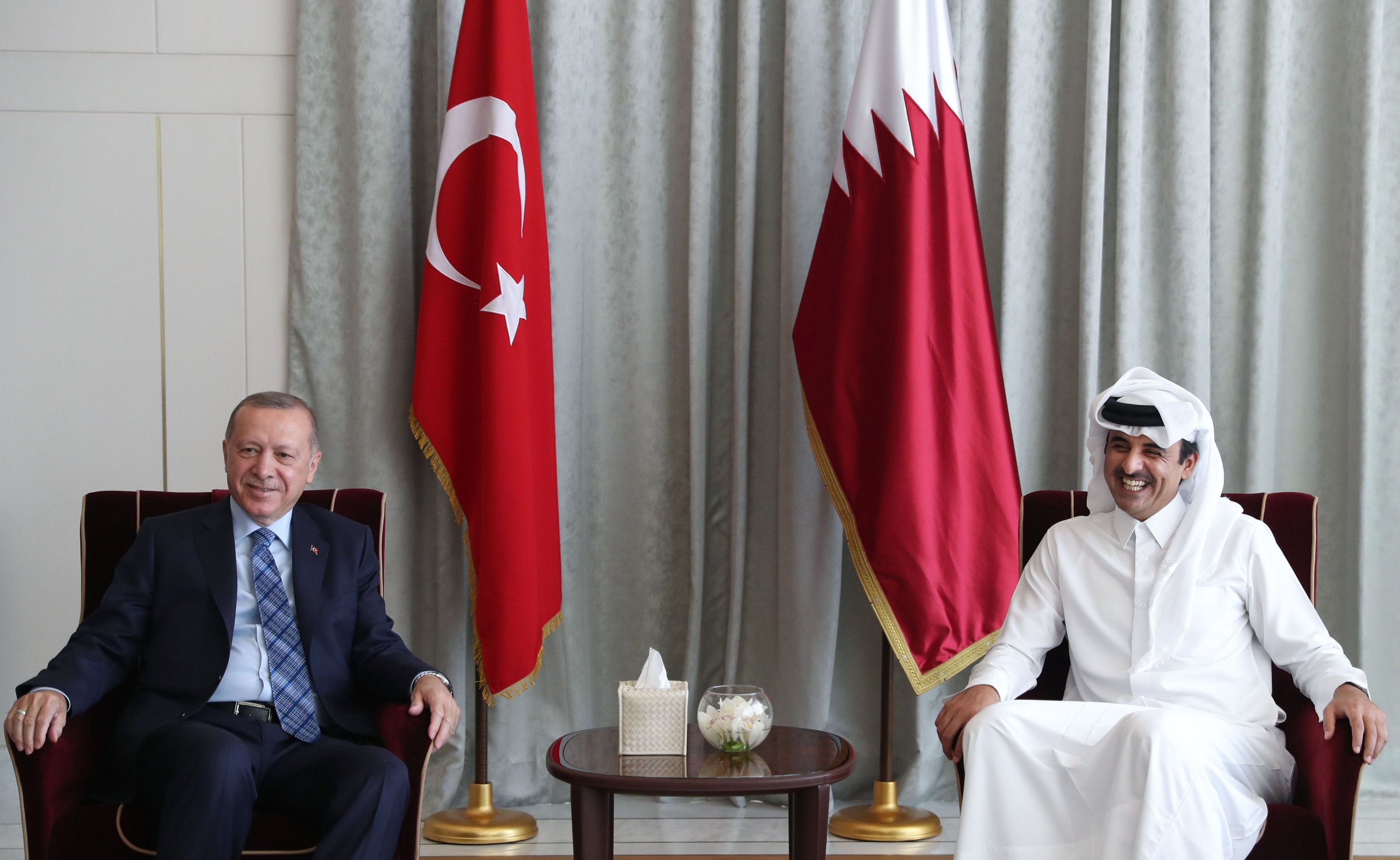 The Qatari Air Force currently operates a fleet of Mirage 2000 and Rafale aircraft from France, as well as 36 F-15E fighter jets from the United States. In November 2020, Qatar inked a similar pilot training arrangement with Italy, indicating its intention to purchase Leonardo T-346 jet trainers, which are widely used by the Italian Air Force.
While cementing connections with Turkey, the arrangement provides Qatar with a location to station its new jets and train its pilots. Meanwhile, Ankara strengthens its geostrategic position by establishing strong military connections with a major oil and gas producer in the Gulf Arab states abutting one of its main regional adversaries, Saudi Arabia.
If Paris approves, the fighter jets' base might become permanent, and Doha might even contemplate donating them to Ankara as a sign of gratitude, reported Breaking Defense in June this year when reports had first emerged about an agreement being signed between the two sides.
However, all these remain mere conjectures until both sides make any formal announcement in this regard. There could be significant opposition from France regarding its Rafales being stationed in Turkey as the bilateral relationship has reached its nadir in recent years.
Qatar's Growing Air Prowess
During the country's National Day parade on December 18, the Qatar Emiri Air Force openly unveiled its newest aircraft for the first time.
The televised procession began with a display by an FA-15QA Ababil multirole fighter with distinctive 'State of Qatar' markings along Doha's corniche. A video published by the Ministry of National Defense shows this aircraft alongside at least five other F-15QAs at a location that could be Al-Udeid Air Base, reported Janes.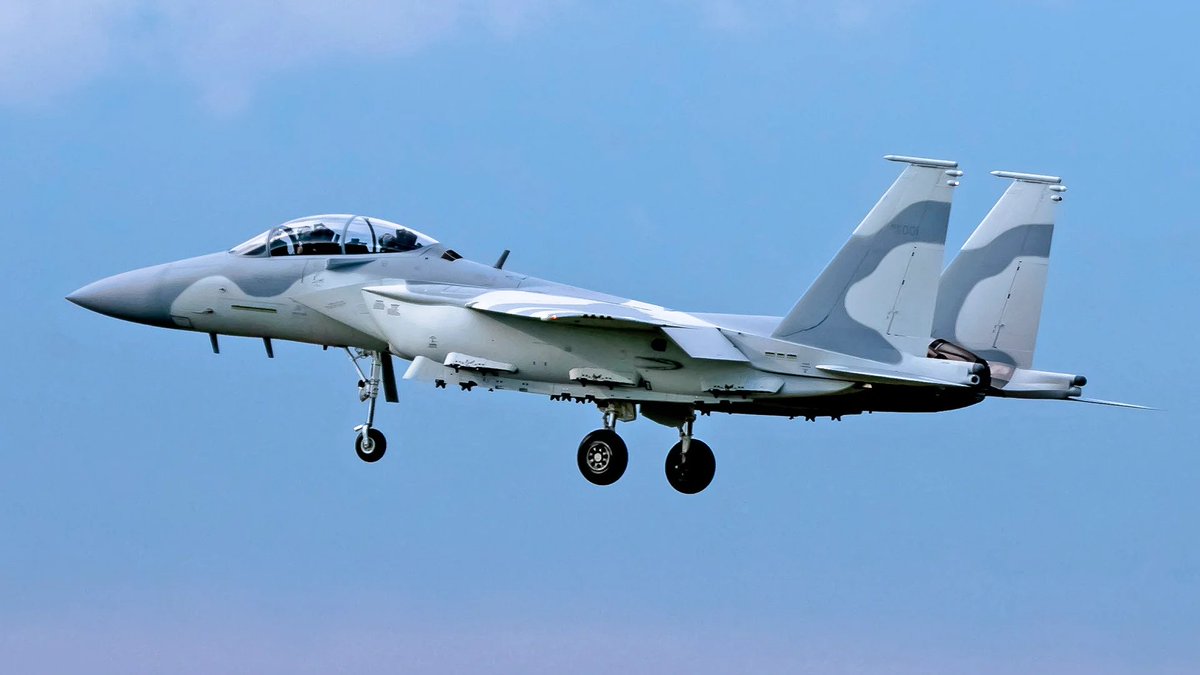 The parade also featured two NH90 helicopters: one was a Tactical Transport Helicopter (TTH) type, while the other was a NATO Frigate Helicopter (NFH). Qatar has placed orders for 16 of the first and 12 of the second. Airbus Helicopters' leader of the NH90 program, Nathalie Tarnaud Laude, stated on LinkedIn earlier in December that the first TTH had been delivered to Qatar.
The new Marte ER anti-ship missile will be fitted to Qatar's NH90 NFHs. The missile has passed fire tests, according to MBDA, and is slated to enter service next year. In a coastal defense system, Qatar will utilize the Marte ER alongside longer-range Exocet MM40 Block 3 anti-ship missiles.
The UK and Qatar had announced a few weeks ago the launch of a new Joint Hawk Training Squadron to provide advanced and high-speed jet training to pilots. Eight Qatari pilots will be trained every year by the new Joint Hawk Training Squadron, with RAF student pilots joining in 2022 to learn alongside their Qatari counterparts.
The joint RAF & QEAF Typhoon squadron was officially opened yesterday by the UK & Qatar Defence Secretaries, who also signed a Statement of Intent to base a joint Hawk squadron in the UK.

HE Dr Khalid, a former fast jet pilot, concluded his visit with a Typhoon flight. pic.twitter.com/ewvenCJXYQ

— Royal Air Force (@RoyalAirForce) October 15, 2020
Qatar is also in the process of acquiring Eurofighter Typhoons by 2023. Prior to the delivery of these jets, the Hawk Squadron plans to train up to 20 Qatari pilots.
Thus apart from a fleet of Mirage 2000 and Rafale, the Qatar Air Force will soon be equipped with Typhoons of its own. This gives a significant push to the operational preparedness of the Qatari Air Force (QAF) and makes it an obvious and military partner to Turkey.