Delays in striking an agreement between Airbus and Dassault might cause the Future Combat Air System (FCAS) program's New Generation Fighter (NGF) to be delayed by at least a decade, announced French firm Dassault Aviation.
Dassault has stated that further delays in reaching an agreement will push back the New Generation Fighter (NGF) by at least a decade. 
The first flight of the NGF demonstration was expected by 2027, with the final suggested design frozen in 2030 ahead of a proposed in-service date of 2040, according to the currently published timeline.
However, Dassault CEO Éric Trappier told French media that the present scheduled in-service date is no longer viable, with 2050 being a more realistic timeline.
"2040 is already lost because we did not start yet," Trappier told the BFM TV news channel on 6 June, adding, "So we are left rather for the 2050s." 
The tri-national Future Combat Air System (FCAS) initiative aims to give France, Germany, and Spain a wide range of new military capabilities by 2040. However, it is yet to enter the R&D phase as industry partners are unable to agree on critical workshare allowances.
Dassault CEO Eric Trappier previously revealed that Airbus and Dassault have yet to reach an agreement to commence the R&D-related Phase 1B, which would result in a prototype fighter jet by 2027. 
The French military procurement agency Direction générale de l'armement (DGA) has created the Phase 1B contract. Germany and France first announced their intentions to develop FCAS in 2017, with the core of this concept being the Next Generation Fighter (NGF), which would eventually replace France's Rafales as well as German and Spanish Eurofighters by 2040. 
China's 'Most Exported' Aircraft — Meet PLAAF's J-7 Fighter Jet That Crashed In Central Hubei Province Yesterday
Dassault Aviation, which has developed the Rafale and Mirage combat jets, has extensive experience in aircraft design and development. Since the 1950s, the company has worked on various generations of airplanes.
On the other hand, BAE, Leonardo, and Airbus collaborated to develop the Eurofighter Typhoon. However, Airbus is now seeking a more balanced position in a successor aircraft as part of the new cooperation.
Meanwhile, BAE Systems has also been working to develop a rival warplane, the Tempest, with the assistance of Italy's Leonardo and Sweden's Saab.
FCAS Program
FCAS, also described as a 'system of systems,' would integrate a wide range of air combat programs, such as drones, sensors, and remote carriers, to form a genuinely integrated aerial defense network. The Next-Generation Fighter is the foundation of this project.
The FCAS program, which will include crewed and uncrewed systems, is anticipated to cost around $120 billion. Spain's involvement, which joined the program in 2019, may alleviate some of the program's financial issues in the future.
Each country has designated an industry coordinator, with Airbus representing Germany, Indra Systems representing Spain, and Dassault representing France.
The FCAS is thought to be unique for its cooperation and collaboration among involved nations, as their contributions are critical to the project's success. However, it emerges that their industry partners still lack a solid collaborative structure. 
The initiative is divided into seven technology "pillars," each of which is directed by a different corporation, with subcontractors also participating.
Dassault is in charge of the new fighter jet, while Airbus is in charge of the "loyal wingman" remote-carrier drone design, as well as new cloud and stealth technology. Indra is in charge of the sensor systems pillar, while Safran is developing a new fighter jet engine.
Dassault and Airbus are, however, clashing over some issues. One source of conflict was intellectual property rights, with France claiming that Germany's defense industry is attempting to obtain access to French technology, which Germany denies.
The two countries also appear to disagree on payment splits, the exact job description of the fighter, and even Germany's absence from combat operations abroad.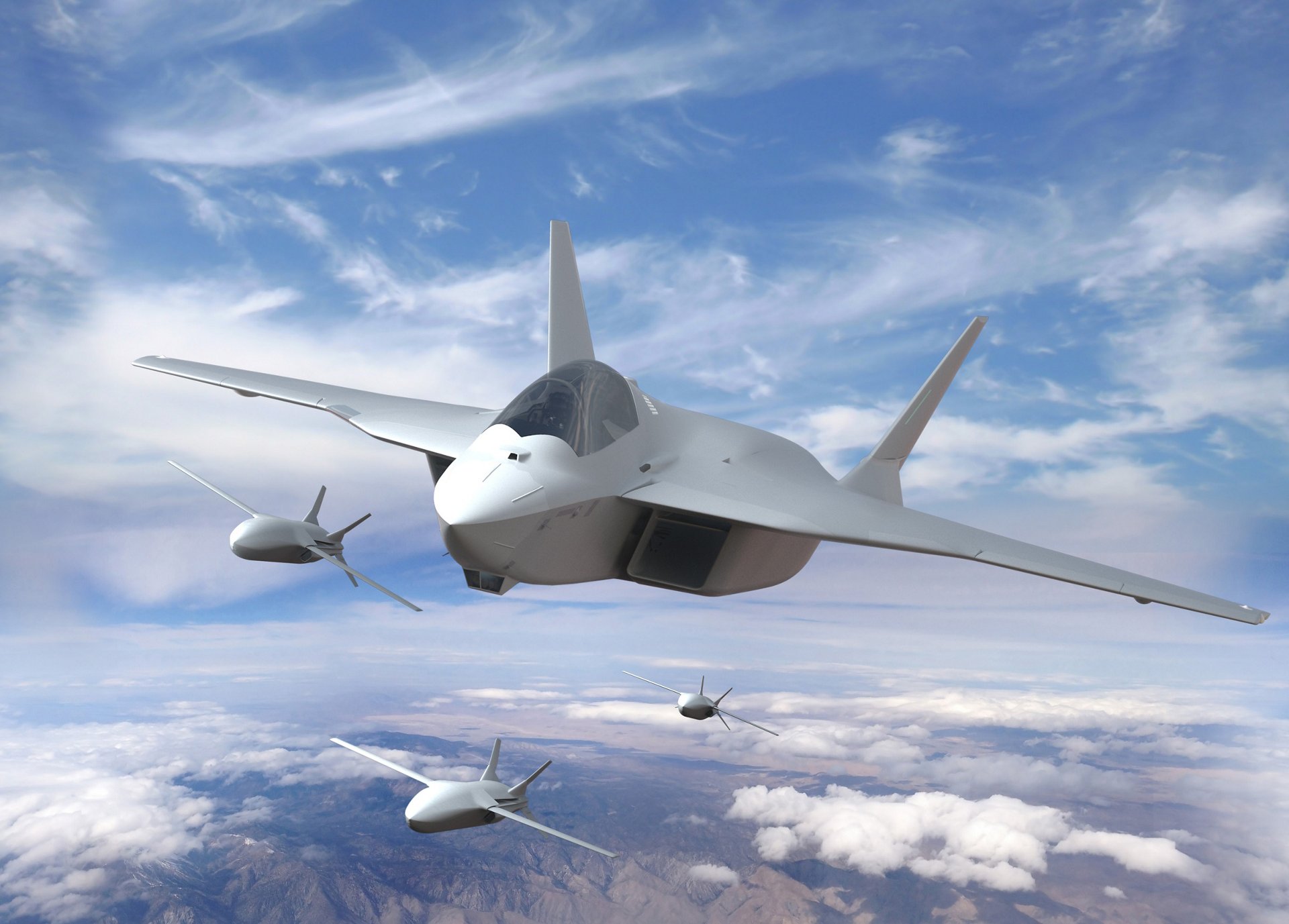 Furthermore, Experts argue that Germany's potential procurement of nuclear-capable US fighter jets as part of a long-standing NATO pact is also influencing the initiative.
While the firms are still negotiating on the different issues, Trappier previously stated that Dassault has a backup plan if the FCAS cooperation fails.