As Russia intensifies its onslaught on key Ukrainian cities, allegations, counter-allegations and conspiracy theories seem to be adding fuel to the fire. 
Ukraine's security and defense chief recently made a sensational claim that an assassination attempt on President Volodymyr Zelensky was foiled with the help of Russian spies.
Oleksiy Danilov, the head of Ukraine's National Security and Defense Council, was quoted in a Telegram post on March 1 by Ukraine's Center for Strategic Communications as saying that Russia dispatched an elite group of Chechen special forces known as the 'Kadyrovites' to "eliminate our president," but they were "directly destroyed".
Danilov said in the post that Ukraine had "received information" about the plot against President Zelensky from Russian Federal Security Service officials who "do not want to take part in the bloody war".
"And thanks to this, I can say that Kadyrov's elite group was destroyed directly, which came here to eliminate our president," Danilov said.
He went on to say that the assassins were split into two groups, one of which was destroyed in Hostomel, just northwest of Ukraine's capital, and the other was "under fire".
Previously, The Times had informed that more than 400 Russian-backed mercenaries were acting in Kyiv on orders from Moscow to assassinate President Zelensky and his cabinet and lay the groundwork for Moscow to assume control.
400 highly-trained Russian mercenaries have been sent to Kyiv with the demand to assassinate targets.

The Klitschko brothers are on the list of Putin's targets. pic.twitter.com/GOdbUyIUs6

— SPORTbible (@sportbible) March 1, 2022
It is also alleged that five weeks ago, the Wagner Group, a private militia run by one of President Putin's closest supporters, flew in mercenaries from Africa on a mission to take out Zelensky and 23 other officials from his administration in exchange for a large financial reward.
"The Ukrainian side declared that an elite group of Kadyrovites who meant to assassinate Zelensky was destroyed — Danilov," the news was reported in a tweet in Ukrainian.
Chechen leader, a close Putin ally, says his forces have deployed to Ukraine https://t.co/i0dxkjdVQ7 pic.twitter.com/RMqN7MsA8d

— Reuters (@Reuters) February 26, 2022
Chechnya, ruled by Ramzan Kadyrov, is an ally of President Putin who earlier announced that his troops were deployed in Ukraine to aid the "special military operation" launched by Russia. However, the mercenaries that were on the hunt for President Zelensky haven't been confirmed as those belonging to Chechnya.
As the Chechen soldiers are Muslim, some accounts claim that Ukrainian neo-Nazis were preparing bullets for battle by soaking them in pig fat, as previously reported by the EurAsian Times. As Russia intensifies its military assault on Ukraine, a video uploaded on Twitter by the Ukrainian National Guard appeared to show Azov fighters lubricating bullets with pig fat.
The Wagner Group
More than 400 Russian agents from the clandestine mercenary group, Wagner, were allegedly involved in the assassination plot. The operation was revealed to the Ukrainian government on the morning of February 26, prompting officials in Kyiv to impose a 36-hour curfew in order to search the city for Russian operatives, according to The Times.
The Ukrainian authorities warned the civilians that they would be seen as Kremlin agents and risked being "liquidated" if they stepped outside.
Column of Russian special forces were defeated near Hostomel "Kadyrovites," named so for the Head of the Chechen Republic Ramzan Kadyrov. According to Channel 24 sources, the Ukrainian military blew up an echelon of 56 tanks that included General Magomed Tushayev, who was killed.

— Philip Reichert ?? (@PhilipReichert) February 27, 2022
Along with Zelensky, the mercenaries were said to be targeting 23 other people, including Ukrainian Prime Minister Denys Shmyhal and Kyiv Mayor Vitali Klitschko.
The publication cited "a source closely connected to the group's activities" as saying that between 2,000 and 4,000 mercenaries from the group arrived in Ukraine in January. According to its source, some of them were subsequently dispatched to the eastern areas of Donetsk and Luhansk, while 400 entered via Belarus and traveled to Kyiv.
The mercenaries were recently advised, according to a source "close to senior members of the Wagner Group", that Putin wanted a little break in their plot — as a means to appear as though he is really negotiating with Zelensky. The talks, however, will not result in a peace agreement since they will be all "smoke and mirrors", according to Business Insider.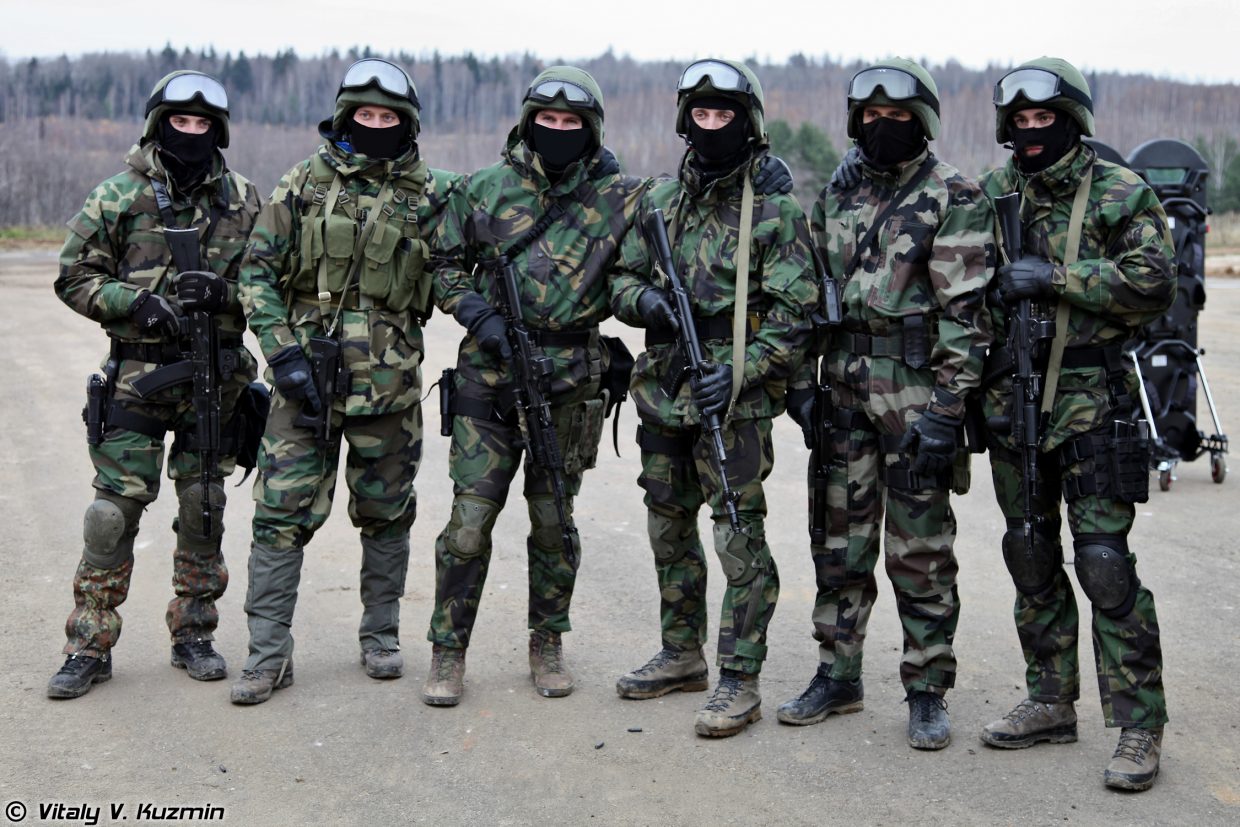 Shadow Hitmen 
Wagner Group has been accused of some of the world's worst atrocities. They allegedly helped prepare the framework for the invasion of Ukraine. Their presence in the eastern Ukraine region of Donbass could have been instrumental in launching the military operation.
A Syrian army deserter was reportedly mutilated and beheaded in 2017 by hired guns from Russia's Wagner Group, a private paramilitary outfit. According to human rights organizations, they were reportedly linked to mass rapes and robberies of people in the Central African Republic last year.
According to a study by Washington-based think tank, Center for Strategic and International Studies, "the Russian government has found Wagner and other private military organizations to be helpful as a vehicle to extend its influence internationally without the visibility and intrusiveness of state military personnel."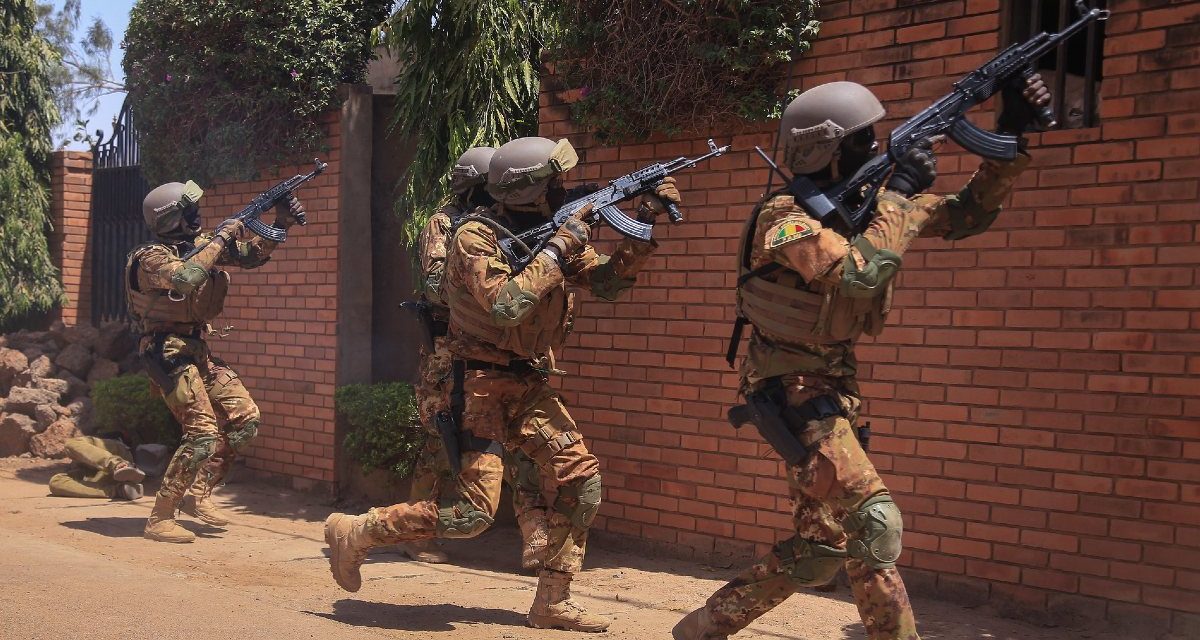 Although mercenaries are prohibited under Russian law, state-owned companies are permitted to hire private armies for security. According to experts, there are multiple such security groups active in the country. Wagner Group was involved in the 2014 Ukraine crisis as well.
After Russia attacked and annexed Crimea that year, the self-proclaimed Donetsk People's Republic and Luhansk People's Republic split away from Ukraine. Since then, fighting has been on, with an estimated death of over 14,000 people.
According to some accounts, Wagner's covert squads have also been involved in civil wars in Mozambique, Libya, and Sudan, among other global hotspots. The US-led coalition forces in Syria reportedly killed many Wagner-linked agents in 2018.
Dmitry Utkin, a former Special force colonel and veteran of the two Chechen wars, is said to have formed the Wagner Group. Utkin's call sign ("Wagner") is thought to be a nod to Adolf Hitler's favorite opera composer, Richard Wagner.
The group is believed to be controlled by Yevgeny Prigozhin, a Russian businessman with close ties to the Kremlin who is also known as "Putin's cook" for hosting expensive dinner parties for the country's political elite at restaurants and catering companies he owns.
It is believed the Wagner Group is closely linked to Russian armed forces and uses military transporters to enter and exit battle zones, a charge denied by Moscow. Wagner mercenaries were reportedly transported to Venezuela onboard Russian Air Force transport planes in 2019 as part of an ongoing effort to assist ailing President Nicolas Maduro.