There have been numerous reports of how the locals welcomed Ukrainian soldiers following the successful counter-offensive by the Ukrainian forces that drove out the Russian troops in Izium, Kupyansk, and several other areas of Kharkiv.
However, a large number of pro-Russia locals have not welcomed the Ukrainian troops and were unhappy to see the Russian forces withdrawing.
A Ukrainian Special forces soldier told The Times they had received "50-50" support and opposition in the areas they had retaken from the Russian forces. "Some cheered, but some people were not happy to see us," said the Ukrainian Special forces soldier.
"They said, 'why did you come?' They still support Russia."
According to the Ukrainian Special forces soldier, these people were "brainwashed by the [Russian] propaganda."
Emotional welcome to Ukrainian soldiers in Kharkiv region.#Kharkhiv #KharkivOblast #Kharkhivoffensive #KharkivRegion #KharkovOffensive #Ukraine #UkrainianArmy pic.twitter.com/XQgOH0fkFr

— Intermarium 24 (@intermarium24) September 11, 2022
Ukrainian forces are checking the civilians that stayed behind in Kharkiv during Russian rule, as there are rumors of Russian troops putting on civilian clothes and blending into the local population.
What makes matters more complicated is that some of the soldiers fighting on the Russian side are from the self-declared Donetsk People's Republic (DPR), a pro-Russian enclave that Ukraine still considers its territory. Therefore, many of them are holders of Ukrainian passports.
A Ukrainian soldier stationed near Kharkiv told The Times that DPR troops were often difficult to identify. "We caught one from the DPR at a checkpoint, and he's with the intelligence now."
Each and every civilian that is leaving the territories reclaimed by Ukraine is checked by Ukrainian security forces in a 'filtration process' that can take minutes, hours, or even days, depending on the area.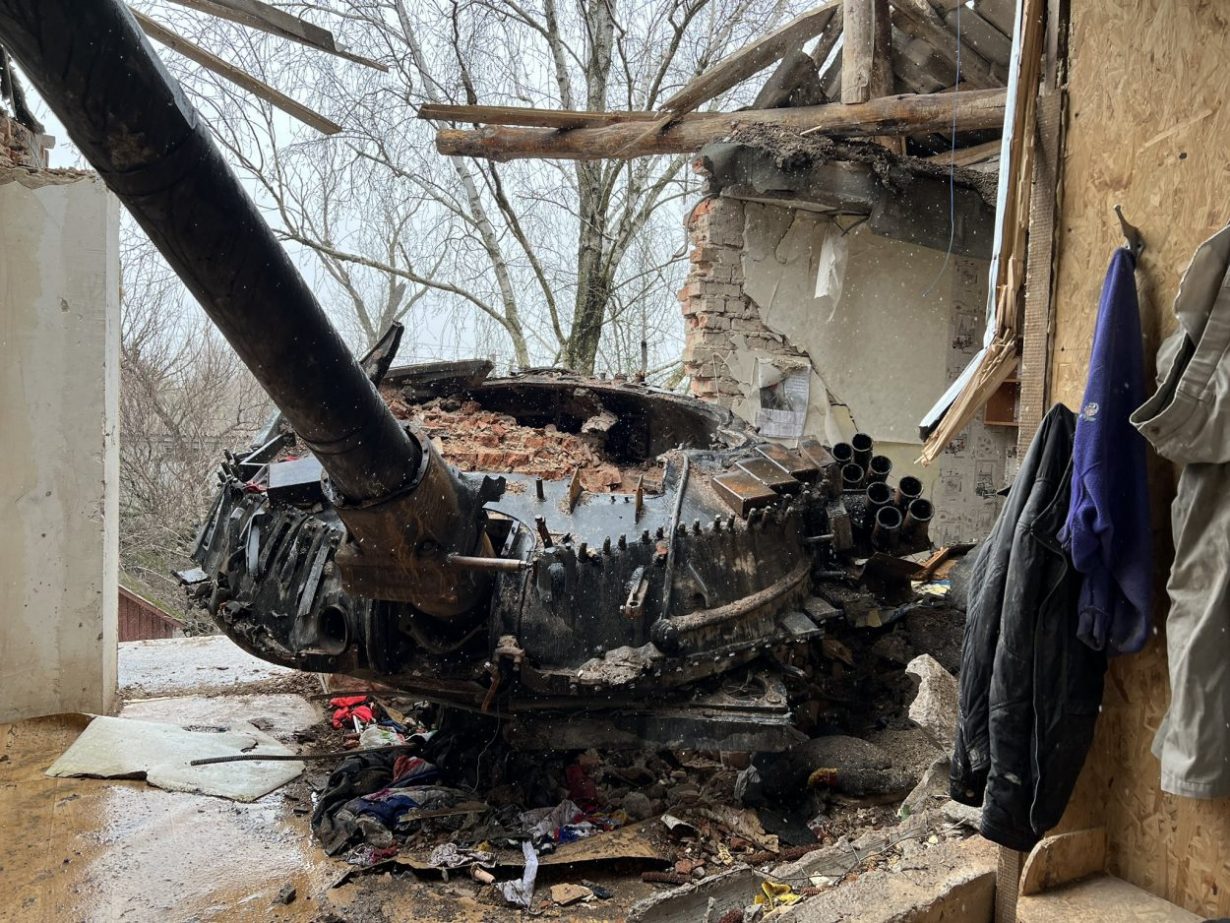 Pro-Russian Residents Migrating To Belgorod
Meanwhile, thousands of pro-Russian residents of Kharkiv have been pouring into the neighboring Belgorod region of Russia.
Some of these migrants arrive in the Temporary Accommodation Center (TAP), spread out on an asphalt site near the Virazh Car Club, from where they are assigned to other regions inside Russia that are prepared to accept them.
The Ukrainian #refugees arrive at the temporary accommodation shelters in the Belgorod region, one of 9,500 mobile centers set up in Russia. pic.twitter.com/ulvnWQGDJv

— CHANNEL ONE (@ChannelOne_eng) August 4, 2022
Most migrants, however, do not go to TAP because they do not want to be sent hundreds or thousands of kilometers from their homes in Kharkiv, so they are given an option to live wherever they want. Some are refusing assistance from the Russian state.
Kursk and Voronezh regions are ready to help Belgorod Region in accepting refugees 19 temporary accommodation centers have been deployed where 1,700 refugees from Ukraine live, now we are looking for opportunities to help more refugees, the governor of the Kursk region said pic.twitter.com/fOQZMjY6Sn

— Maksim (@Maksim47841396) September 12, 2022
According to Yulia Nemchinova, a Kharkiv resident who moved to Russia in 2014 and now helps migrants, those people who go for the second option are also given a one-time payment of 10,000 rubles from the Russian government, but there is no more help after that.
Russia-Loyalists Feel Betrayed
While the pro-Russian residents of Kharkiv remain loyal to Moscow, many also feel betrayed because the Russian military failed to evacuate them during the retreat.
According to a volunteer by the name of Oleg, there was nothing organized, even about the retreat of the Russian troops. It was all hasty because the soldiers were left without their commanders.
Kharkiv region. Armored vehicles were left behind by russian troops during the retreat. #WarInUkraine #War #Ukraine #russiaisaterrorisstate #Україна pic.twitter.com/S3fqDJJMqw

— Veselij Soldat (@VeselijSoldat) September 15, 2022
This is because of the element of surprise that the Ukrainian forces were able to accomplish, which was instrumental in ensuring rapid gains. This explains why the Russian military was not able to evacuate the locals.
"My neighbor saw from the window that the Russian military was leaving. She knocked on our door, we took whatever came to hand and also left," said Anastasia in an interview with Russian-language media outlet RTVI.
Anastasia, a migrant from Kupyansk who now lives in the TAP near Belgorod, said no one said a word to the residents about the intention of the Russian military.
Also, the only way out for those fleeing to Russia from Izyum, Balakleya, and Kupyansk regions in Kharkiv was to cross into the Valuyki region of Belgorod via the Logachevka checkpoint. From Valuyki, they can either go to TAP or wherever they want after registering with border guards.
Russian volunteers are reporting a queue of around 500 cars formed on the way from Kupiansk to the Belgorod Region. A line of refugees formed on the way to the checkpoint in Logachevka.

"There are over 400-500 cars in the queue and around 200 people on foot." pic.twitter.com/hGjBPocDMP

— JAMnews (@JAMnewsCaucasus) September 10, 2022
However, not everyone was able to reach the checkpoint, according to Mikhail, a migrant from the city of Volchansk in Kharkiv who reached Belgorod via the Shebekino checkpoint.
Mihail said that Kyupyansk is divided by a bridge over the Oskol river that collapsed from shelling. So, only the people east of the bridge had the opportunity to get to Valuyki.
Moscow Criticized For Abandoning People
As stated earlier, Ukrainian security forces have been carrying out a 'filtration process' in various regions of Kharkiv liberated from Russia.
This 'filtration process' is being carried out by the State Bureau of Investigation of Ukraine (SBI) and the Security Service of Ukraine (SBU), according to Russian reports.
A Ukrainian pro-Russian politician, Oleg Tsarev, claimed that Ukrainian authorities were detaining people identified as collaborators with the pro-Russian administration and law enforcement agencies formed after Russia captured Kharkiv.
"I receive reports that there are thousands of detainees, many are shot on the spot. They paint the letter "Z" on the houses of our people," said Tsarev in a Telegram post dated September 13.
Tsarev also criticized Moscow for "abandoning and deceiving people who trusted Russia."
"It must be understood that our divisions and administrations left the region so hastily that documents remained on the ground, including lists of employees of some CAAs [Military-Civilian Administration], lists of enterprises that have already come under the jurisdiction of Russian legislation, lists of state employees who have already come to work under the new government," said Tsarev