Iran received a fleet of Russian-origin Yak-130 twin-seat advanced jet trainer aircraft last week, marking Tehran's efforts to modernize its old air force.
The jet would help immensely in training Iranian pilots on its frontline fighter aircraft like the Russian MiG-29, US-made F-4 Phantom II, and F-14 Tomcat, which Tehran operated before the 1979 Islamic Revolution under the Shah dynasty.
A Tasnim News Agency report of the Islamic Republic of Iran Air Force (IRIAF) receiving the jets showed the aircraft in a hangar with the IRIAF's high-visibility paint scheme. The Yak-130 is now the most modern jet trainer in the IRIAF's inventory. Iran already operates a homegrown jet trainer called Yasin.
Other videos on X (formerly Twitter) showed the jet with the same paint job taxiing at Isfahan Air Base. The arrival of the Yak-130s is consistent with previous US claims about growing Russo-Iranian defense ties, which included bartering military equipment. Russia bought Iranian Shahed-136 kamikaze drones and developed a heavily modified local variant, the Geranium-2 (or Geran-2).
In exchange, according to Washington, Russia would supply advanced jets, which included a squadron of Su-35S multirole fighters. In February, White House National Security Council spokesman John Kirby told reporters that the exchange also had Yak-130s, attack helicopters, and radars.
Iran's Old & Creaking Air Force
Iran is mainly made up of third and fourth-generation 1970s Cold War vintage jets, hungry for authentic spares and a technical nightmare to maintain as it has been under American sanctions since the 1970s Islamic Revolution. The other aircraft in its fleet comprises US jets like the F-5 Tiger II, the Su-24 Fencer, and the Su-22 Fitter.
The US-origin jets have been maintained with indigenous upgrades like glide weapons, anti-ship missiles, and reportedly some improved electronic components and avionics that, although not as sophisticated as Western or Russian systems, have managed to keep the aircraft from becoming completely obsolete.
It is estimated that the Persian nation flies them very sparingly to prevent wear and tear due to constant use and training sorties. The situation also affects the quality of pilots' training and airworthiness of the IRIAF fleet. The lack of trainer jets leads to pilots being sometimes directly trained on advanced fighters.
Role In Iranian Air Force
The Yak-130, therefore, serves two purposes. The advanced jet trainer will better train Iranian pilots to fly some of the frontline aircraft, or at least the Russian jets in its inventory.
The Yak-130, like the BAE Systems 'Hawk' that the Indian Air Force (IAF) operates, also possesses significant secondary light attack capability, serving as a massive force multiplier while trying to hit enemy ground formations.
The arrival of Yak-130 also indicates Iran and Russia might finally conclude the Su-35S deal, roughly 24 of which Iran was supposed to receive. Recent reports, however, said the contract ran into rough weather. The Yak-130 acquisition indicates the Su-35 deal will eventually move forward at some point in the future.
The trainer aircraft can also help train for close air support missions and carry several tons of ammunition, such as different weapons placed on the wings and fuselage. The aircraft can have a 23-mm gun pod, Tasnim News Agency said.
It can also carry various weapons such as 250-kg and 500-kg bombs; 80-mm, 122-mm, and 330-mm rockets; KAB-500 guided bombs; Kh-29 guided missiles; and two R-73 short-range air-to-air missiles (AAM).
Undated image and video leak of Yak-130 in Isfahan, Iran. Yesterday there were rumours that 2 Yak-130s had been transferred to Iran, and today these images have been shared through unofficial sources.

These trainers are Iran's first observed practical step to adopting Su-35s. pic.twitter.com/osIgwwCNOr

— Aᴍɪʀ (@AmirIGM) September 2, 2023
The jet can also carry two electronic warfare pods on both ends of the wings and external fuel tanks to increase the operational range, according to a report in the Jerusalem Post.
The aircraft has a maximum take-off weight of 3,000 kg, a top speed of 1,060 kilometers an hour, a range of 1,600 km, and can fly at 41,020 feet. It has an endurance of three hours (with two drop tanks) and has a removable in-flight refueling probe.
Similar To Iran's Current Homegrown Jet Trainer
Iranian military planners have envisaged a similar role for its domestically developed jet, the Yasin. The Tasnim News Agency report said the Iranian Defense Ministry launched an assembly line manufacturing the Yasin, "which is capable of carrying out combat missions" as well.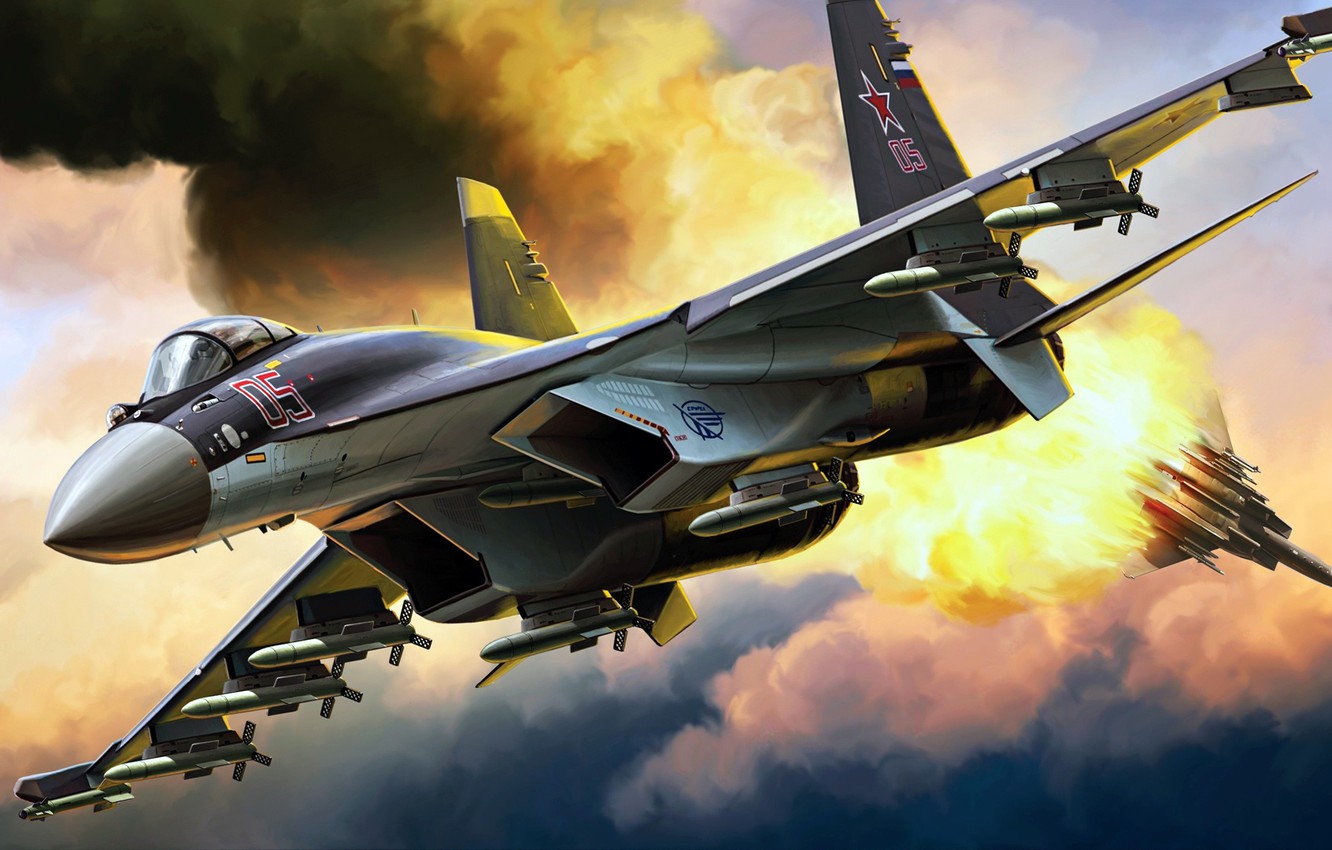 "The Iranian jet is also designed to perform other military operations, such as close air support (CAS)," the report added. It has a homegrown ejection seat, avionics, engine, and landing gear. Domestic "knowledge-based companies" have manufactured the airborne weather radar installed on its radome.
Iran's military doctrine, however, largely centers around its large and diverse range of short and medium-range ballistic missiles; surveillance strike and long-range kamikaze drones; hundreds of small and medium-sized fast attack naval craft (FAC) armed with anti-ship missiles and a small fleet of submarines and frigates, to tackle an adversary far away from Iran's borders and shores.
The Yasin, however, has not been able to reach serial production owing to sanctions on the sale of aerospace components to Iran. It would not fully serve the purpose of training IRIAF pilots for the advanced Su-35 jets or its intended ground attack role. The Yak-130, therefore, can be taken as a precursor to the Su-35 delivery.
Iranian Will Rely Heavily On Drones, Missiles & Militias
These problems with Iran's air force also ensure that Tehran would not use its meager inventory of old and some modern jets right at the outset of a conflict with an attacking adversary and lose its tertiary line of defense.
Israel's clandestine strikes within Iran, where it assassinated Iranian nuclear scientists like Mohsen Fakhrizadeh and cyber-attacks on its nuclear facilities like Natanz in April 2021, validate two facts.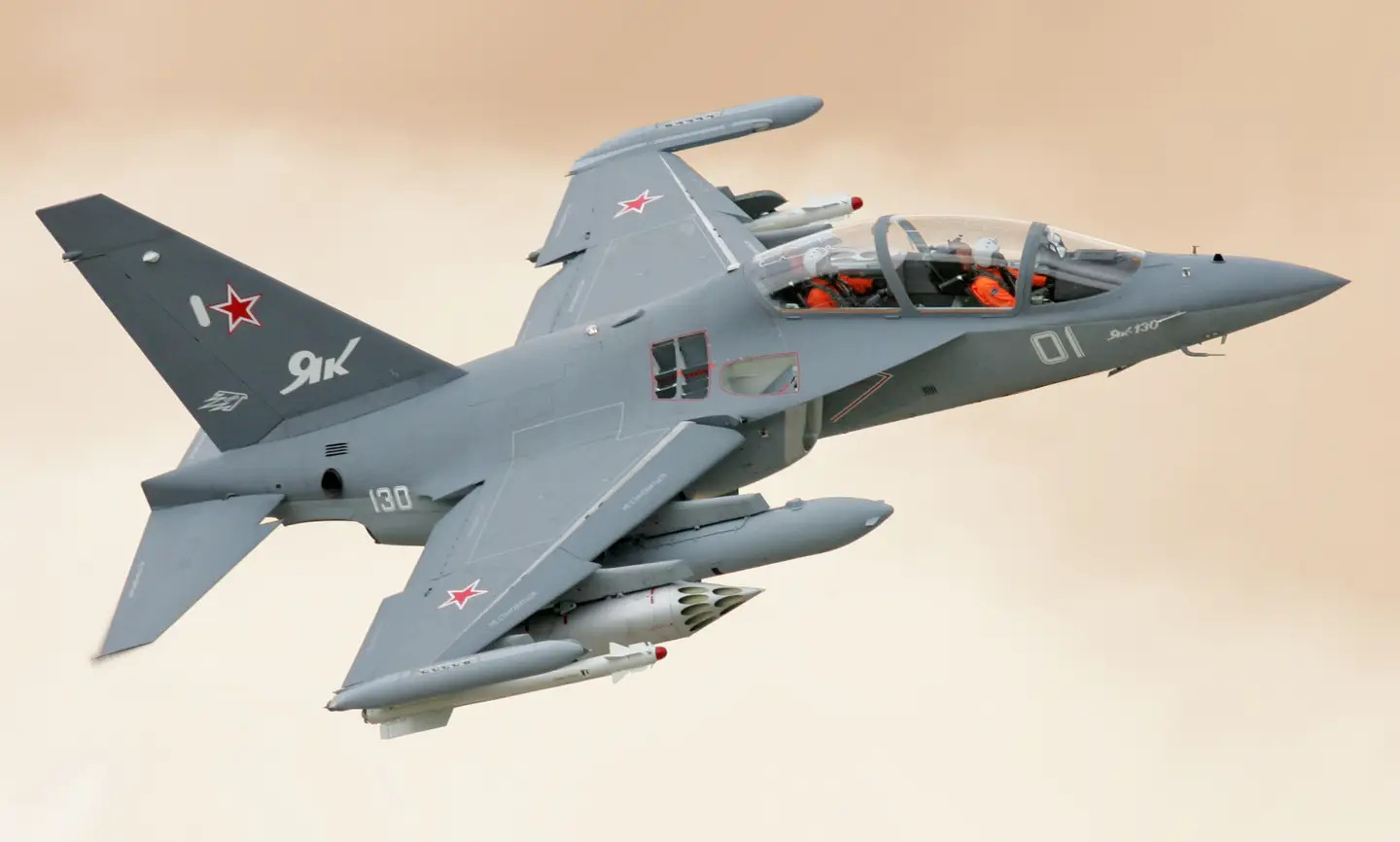 First, Iran does not possess the capability or the intent to launch an invasive, offensive operation on Israel. Second, its missile and drone fleet and militias in Lebanon, Syria, and Iraq conversely pose a credible asymmetric and conventional threat. The acquisition of the Yak-130 should be seen in this context.
The Yak-130
The Yak-130 was originally a joint design between Yakovlev and the former Italian aerospace and defense major, Aermacchi. The project collapsed but led to two similarly designed jets in each country.
Rome now possesses the M-346 Master that entered service in 2010, produced by Leonardo, Aermacchi's successor. Russia adopted the Yak-130, which replaced its aging fleet of Czechoslovakian Aero L-39 Albatross trainers.
The aircraft entered service in the Russian Federation Air Force in July 2009 and was first unveiled at the MAKS 2009 air show. It is produced at the NAZ Sokol plant in Nizhny Novgorod. The first limited series aircraft were manufactured in May 2003, followed by flight tests of the final production variant in April 2004.
Official testing took place in May 2005, and complete trials of the advanced combat trainer, including spin and combat tactics trials, were completed in December 2009.
The first four of 12 Yak-130s reached RuAF units between February 2010 and April 2010. Another five aircraft were delivered in April 2011, according to media reports.