In recent days, China's Ambassador to Nepal, Chen Song, has been under significant diplomatic and media scrutiny because of a series of overly undiplomatic comments on Nepal's internal issues and its relations with India during a conference in Kathmandu.
With Nepal's Prime Minister Pushpa Kamal Dahal, or 'Prachanda,' scheduled to visit Beijing for a bilateral summit later this month, the timing, tone, and tenor of the ambassador's rhetoric have received closer inspection.
Why would a Chinese diplomat, even one following the now infamous wolf-warrior ideology, risk undermining the success of a bilateral meeting, the outcomes of which could give massive relief to the people of Nepal?
To even a casual follower, it is clear that China's relations with Nepal have faced growing strain in recent months due to a combination of factors, including China's failure to make meaningful progress on BRI projects in Nepal, failed attempts at political interference and an unwillingness in Beijing to accept terms which would be sustainable for Kathmandu.
Is China Bid To Woo Nepali Communists Failing?
The main line of action for the Chinese Communist Party (CCP) has been to promote Communist parties in Nepal. The CCP is clear that a Communist-led government in Nepal would be more likely to 'fall in line' like that of Pakistan.
This is evident in reports speculating that China played a role in facilitating the unification of the Communist Party of Nepal (Unified Marxist Leninist) and the Communist Party of Nepal (Maoist Center) to form the Nepal Communist Party (NCP) in 2018.
The extensive role played by the former ambassador Hou Yanqi in this regard has been well documented. However, the fall of the Communist government in Kathmandu, followed by Prachanda choosing to visit India before China, was very upsetting for Beijing. Ambassador Hou was promptly replaced by Ambassador Chen in January this year as the CCP sought to reverse the loss of control over Kathmandu.
It is curious, therefore, as to why the new ambassador would choose this time to highlight weaknesses in Nepal's economy, criticize its economic policies, both national and international, and openly spew hate toward India-Nepal relations.
By using select data, without adequate context, Chen tried to deride Nepal's electricity exports to India, which have been a source of significant pride to Nepal.
China's Hydropower Projects In Nepal
According to recent reports in the Nepali media, in the last decade, installed hydropower production in Nepal has increased from 1,050 MW in 2012 to 2,700 MW in 2023, and this is expected to increase to 9,000 MW in the next ten years, as 235 hydropower plants are still under construction.
Accordingly, India has agreed to buy more than 10,000 MW from Nepal over the next decade to ensure the long-term economic sustainability of these projects. In the last fiscal alone, India has procured electricity worth over Rs 1000 crore from Nepal, which is likely to grow steadily shortly.
In contrast, Nepal has unsuccessfully negotiated with China since 2018 to develop a cross-border 400KV transmission line. Moreover, with China planning its mega-hydropower projects in Tibet, China is not likely to import electricity from Nepal and may want to export it.
This may explain the continued delay of the 756-megawatt Tamor Hydropower Project, agreed upon in 2019 as a joint venture between Nepal and China. Maybe the ambassador was making it clear to Kathmandu that Beijing is only interested in projects that serve its purposes.
Nepal's Suspicions Over China's BRI
Another significant area where the Nepal-China relationship was expected to thrive was economic progress and infrastructure development, mainly through China's Belt and Road Initiative (BRI). However, despite Nepal becoming a signatory to the BRI in 2017, progress on the promised projects has remained stagnant.
This includes crucial infrastructure projects like upgrading and repairing highways and developing economic corridors. Ambassador Song also recently claimed that the inaugurated Pokhara International Airport was built under the BRI framework.
This subsequently caused significant embarrassment to Beijing when the Nepali government pointed out that the airport was not included in the BRI agreement but was from a bilateral arrangement that pre-dated the BRI. It is reported that none of the nine BRI projects in Nepal have seen any headway.
Moreover, Nepal's PM will likely firmly demand more economically sustainable mechanisms for the planned BRI projects in the upcoming summit. Economic stability is a significant concern when considering future projects in the current global economic slowdown.
Kathmandu Wary Of Beijing's Debt Trap
Nepal, like most developing economies, is not in a position to undertake massive projects through loans that could potentially undermine its economic stability. The recent examples of Sri Lanka's debt crisis and Pakistan's ongoing financial meltdown, which were significantly exacerbated by Chinese loan-related issues, would undoubtedly play a prominent role in dissuading Prachanda from accepting similar terms for financing.
However, Xi Jinping's BRI is not a grant-based initiative, and Nepal's or Sri Lanka's problems are not Beijing's, as seen in recent times! The outcome of the bilateral Nepal-China summit could, therefore, have profound implications on the overall success of the BRI.
Another aspect that the CCP would need to consider is Nepal's engagement with the United States through the Millennium Challenge Corporation (MCC) compact in 2022. This move may be seen as diversifying Nepal's international partnerships, potentially reducing its dependence on China.
Moreover, with the US, India, and other economic partners recently initiating large-scale trans-continental infrastructure and connectivity projects, Nepal may be better served by reconsidering some of the BRI mega-projects altogether.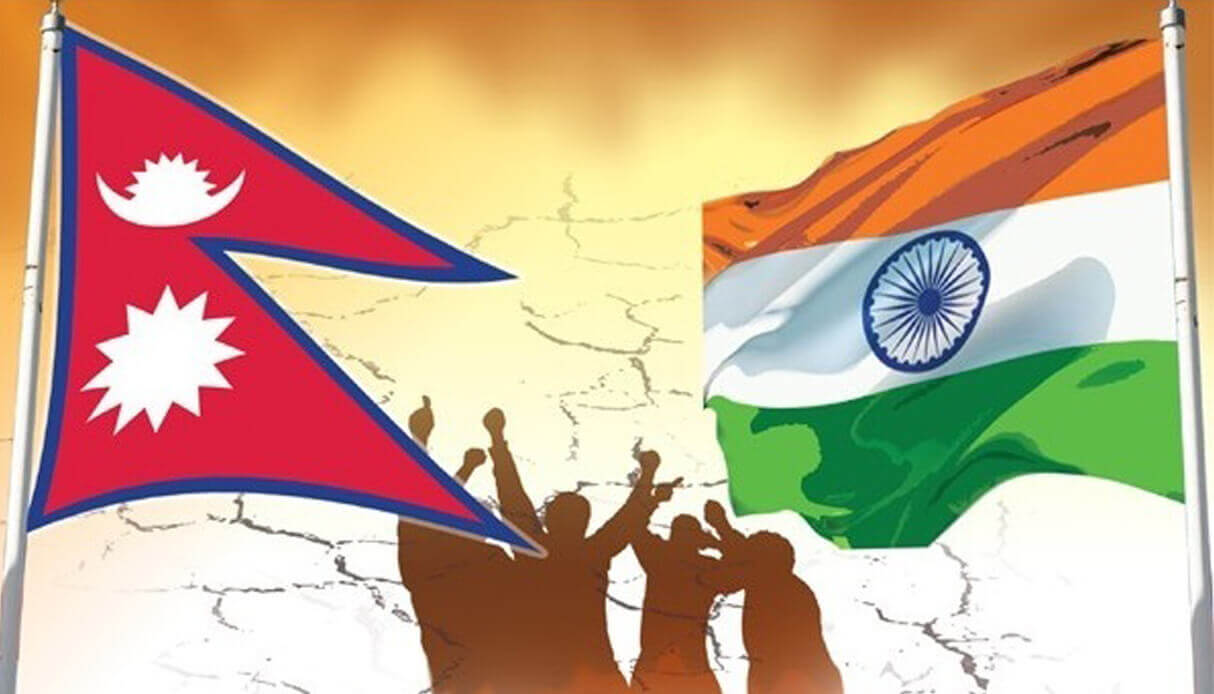 Nepal Should Shun Bad Economic Choices
This can be better appreciated through a recent example. The Chinese Embassy in Kathmandu in August 2023 heralded the success of Nepal's first shipment via China. Fifteen tons of turmeric powder was imported from Vietnam and brought to Kathmandu via the Tianjin port in northeast China and the Zhangmu-Tatopani border point.
The overland transit within China was around 3000 km compared to about 800 km from Nepal to the nearest Indian ports. Nepal will surely need to reconsider if the routes via China are indeed a sustainable alternative for their economy.
Recent reports of dissatisfaction among the CCP's elderly members with the trajectory of China's economy and Xi Jinping's policies would also be a factor that would influence the outcomes of the forthcoming summit.
Nepal is seeking economic investment to help deliver sustainable economic growth with no geo-political strings attached. Can an embattled Xi, whose vision of BRI seems to be flailing, accommodate the needs of the Nepali people?
Due Caution Needed While In Beijing, Prachanda!
In the half-decade since promising transformation through BRI, the CCP has done virtually nothing to help Nepal's economy. To add insult to injury, the incumbent CCP ambassador has taken to 'schooling' the Nepal government on what it needs to do.
Prachanda would be well advised to exercise due caution against the proverbial poisoned fruit during his upcoming visit to China. Based on the last few years, it seems clear that Xi is only interested in Nepal as a client state, which acts as per his will and directives.
The sorry state of Sri Lankan and Pakistani economies should serve as an adequate warning to Nepal, lest they be the next in line to fall into the Chinese' debt trap.'
NC Bipindra is a 30-year veteran in journalism specializing in strategic affairs, geopolitics, aerospace, defense, and diplomacy. He has written extensively for the Times of India, New Indian Express, Press Trust of India, and Bloomberg News. He can be reached at ncbipindra (at) gmail.com