General Dynamics Electric Boat, a wholly-owned subsidiary of General Dynamics, has received a more than $532M US Navy modification contract for Development Studies and Design on Virginia-Class nuclear submarines, the Department of Defense announced on October 3. 
China Sends 'Chilling Warning' To India, Says 'Our Carrier Battle Group Would Be Sailing In IOR Very Soon'
"General Dynamics Electric Boat Corporation [of] Groton, Connecticut, is awarded a $532,921,125 cost-plus-fixed-fee modification to [a] previously awarded contract for Lead Yard Support and Development Studies and Design efforts related to Virginia-Class submarines," the Defense Department said in a press release. 
The statement said that the contract modification contains options that would raise the total value of the adjustment to $813.7M. It further stated that almost all the contract work would be finished in Groton, Connecticut, by October 2023.
General Dynamics Electric Boat has been a significant builder of submarines for the United States Navy. The company's critical facilities include a shipyard in Groton and a hull construction and outfitting facility in Quonset Point, Rhode Island. 
The company oversees the production, design, and engineering requirements of Virginia-class attack submarines. The company intends to deploy the 19 Virginia-Class submarines in its backlog by 2031.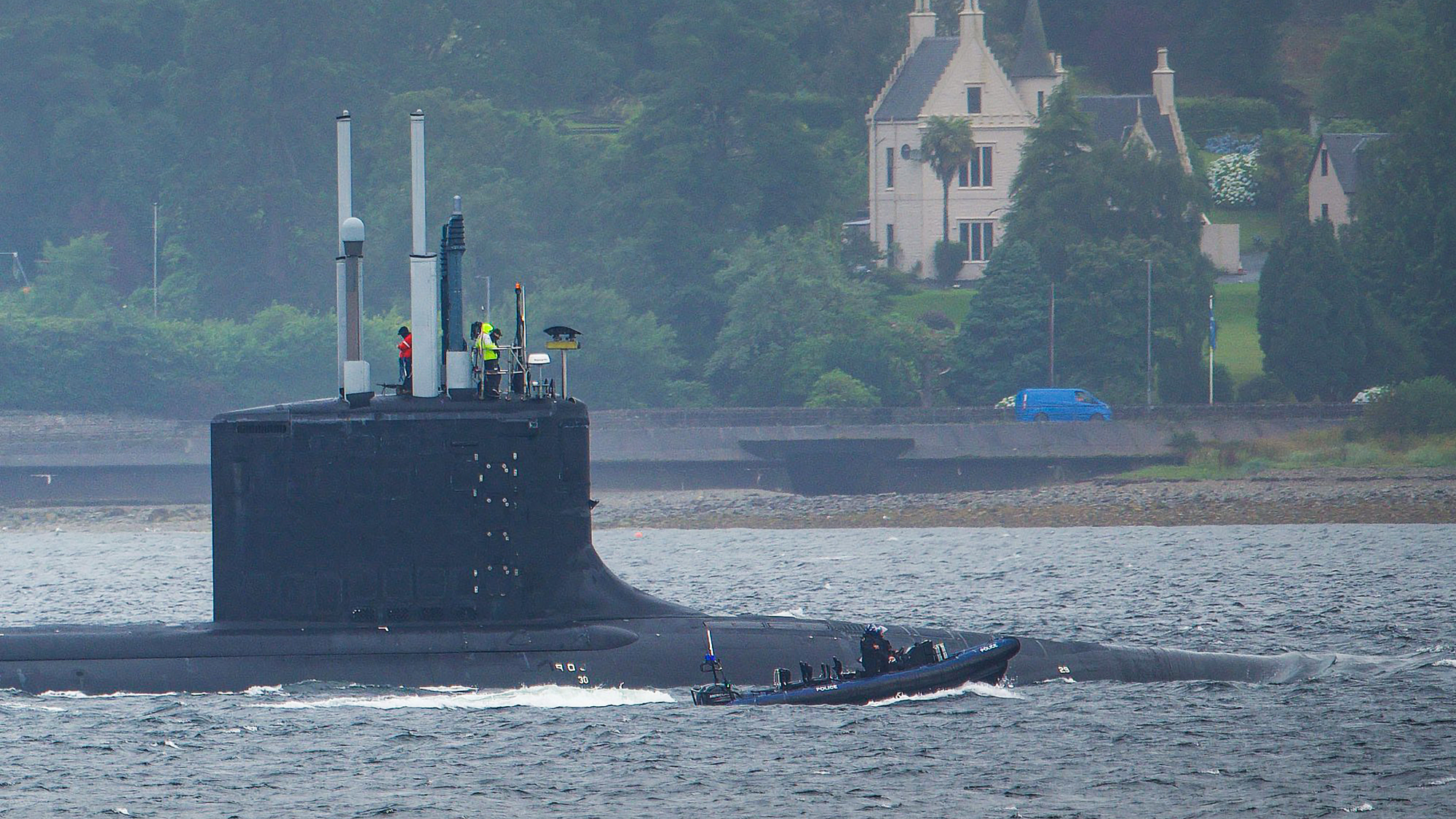 The company is crucial in providing the US Navy with essential equipment. Electric Boat was responsible for building the first nuclear submarine, USS Nautilus, which was launched in January 1954. 
It also built the first ballistic missile submarine, George Washington, which debuted in 1959. 
In 2002, Electric Boat carried out restoration work on USS Nautilus. The vessel was then moved to the US Navy Submarine Force Museum and Library in Groton, Connecticut, where she is currently housed. 
The company Electric Boat also specializes in overhauling and repairing fast attack boats. The Ohio-Class fleet ballistic missile submarines and the Seawolf-class (SSN 21) attack submarines were both constructed by Electric Boat. 
However, most of the work at the shipyard is currently concentrated on the new construction of Virginia-Class attack submarines.
In 2021, the business received a construction contract from the US Navy for a second Virginia-Class attack submarine. The Navy gave General Dynamics Electric Boat a $2.42 billion contract to manufacture the Block V Virginia-Class vessel SSN-811, with Huntington Ingalls Industries Newport News Shipbuilding as its subcontractor. 
Virginia-Class Submarine
The Virginia-Class is the latest generation of nuclear-powered fast attack submarines with improved capabilities. It provides the theater commanders with an economical and versatile multi-mission stealth platform to replace the older fleet of Los Angeles-Class attack submarines. 
The Virginia-Class is specifically developed for the post-Cold War threat environment. It is capable of performing a wide range of combat roles.
The Virginia-Class includes several advances that considerably improve its combat capabilities, focusing on coastal operations. Virginia-Class SSNs have a fly-by-wire ship control system that enhances ship handling in shallow water. 
The torpedo room can also be adapted to accommodate many special operations forces and their equipment for extended deployments and future off-board payloads.
For divers, the class additionally contains a sizable lock-in/lock-out chamber. Traditional periscopes have been replaced in Virginia-Class SSNs with two Photonics Masts equipped with telescopic arms that hold color, high-resolution black and white, and infrared digital cameras.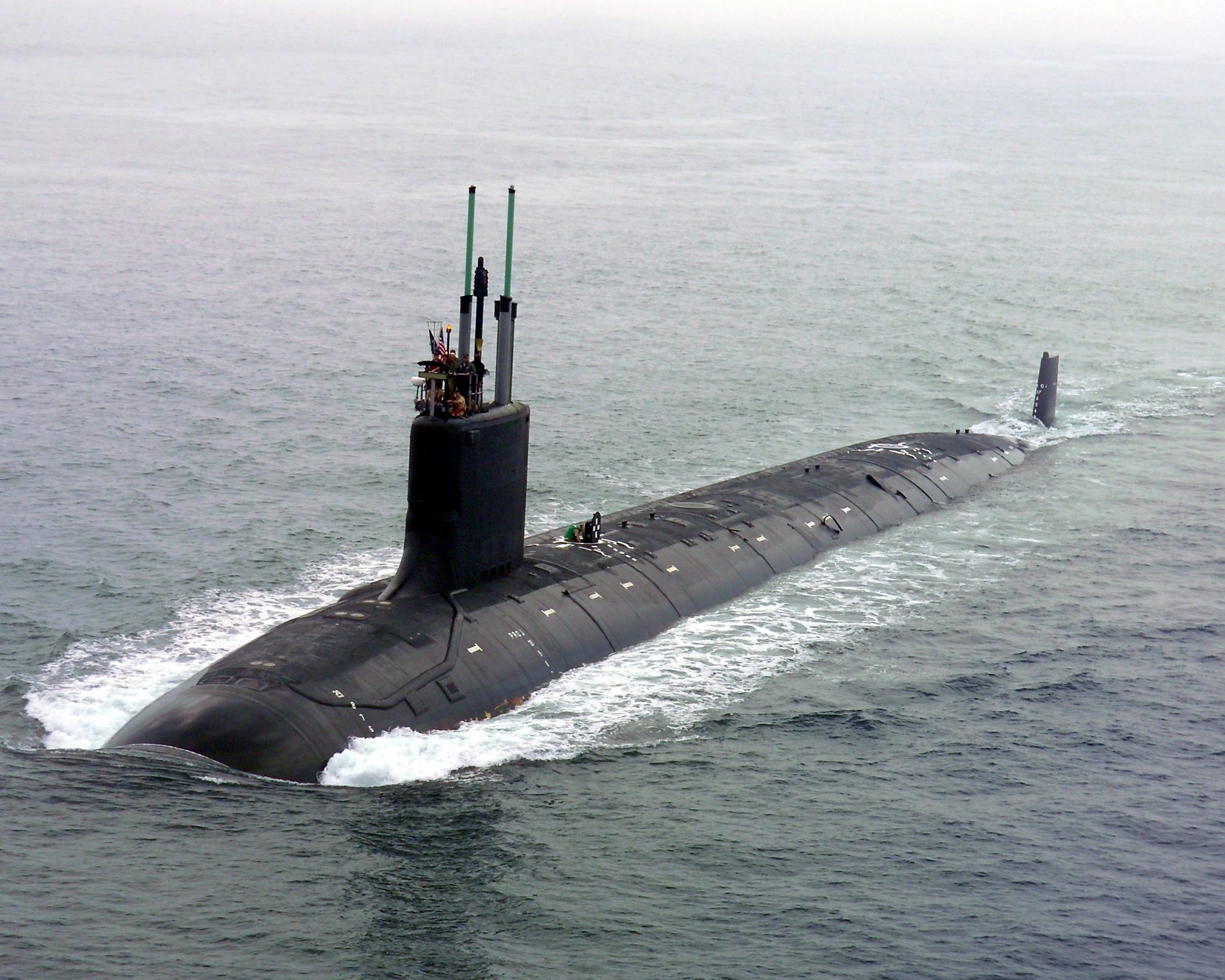 The ship's control room has been relocated down one deck and away from its hull's curvature, giving it more space and a better arrangement that offers the commanding officer more situational awareness.
The USS Virginia (SSN 774) was first commissioned in 2004. Each new Virginia-Class SSN Block combines more features and cutting-edge technology. 
The first two blocks of Virginia-Class attack submarines have a vertical launch system (VLS) in the bow for 12 Tomahawk missiles. This layout is similar to the last member of the previous Los Angeles-Class attack submarines.
The Virginia-Class Block III bow was also re-engineered to replace about 40% of the original Virginia-Class bow. Beginning in 2011, building two Virginia-Class attack submarines each year was made possible by this design expenditure, decreasing overall procurement costs.
The open architectural nature of the Virginia Payload Module (VPM) submarine allows it to deploy a wide range of capabilities such as weaponry, unmanned systems such as Large Displacement Unmanned Undersea Vehicles, seabed sensors, and other undersea capabilities.