Political protests resurfaced at the 2019 Cricket World Cup when a van carrying a board saying "End mob lynching. Save Minorities in India" message was seen outside the Lord's Cricket Ground, during the final match between New Zealand and England.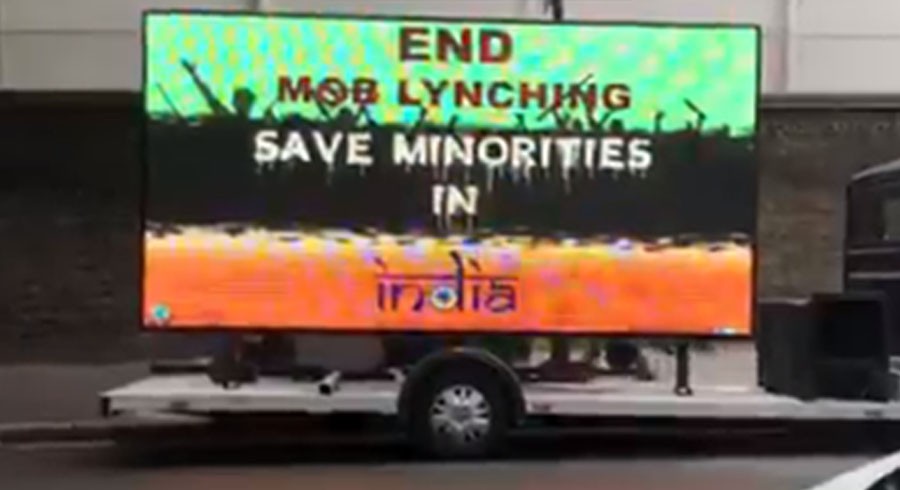 The World Cup has witnessed other political protests during matches, with the International Cricket Council distancing itself from them each time.
It all started with Justice For Balochistan banners and campaign during the Pakistan-Afghanistan World Cup cricket match. The flying of Justice for Balochistan banners added fuel to fire and deeply embarrassed Islamabad who have been accused by Baloch groups of committing atrocities in the region.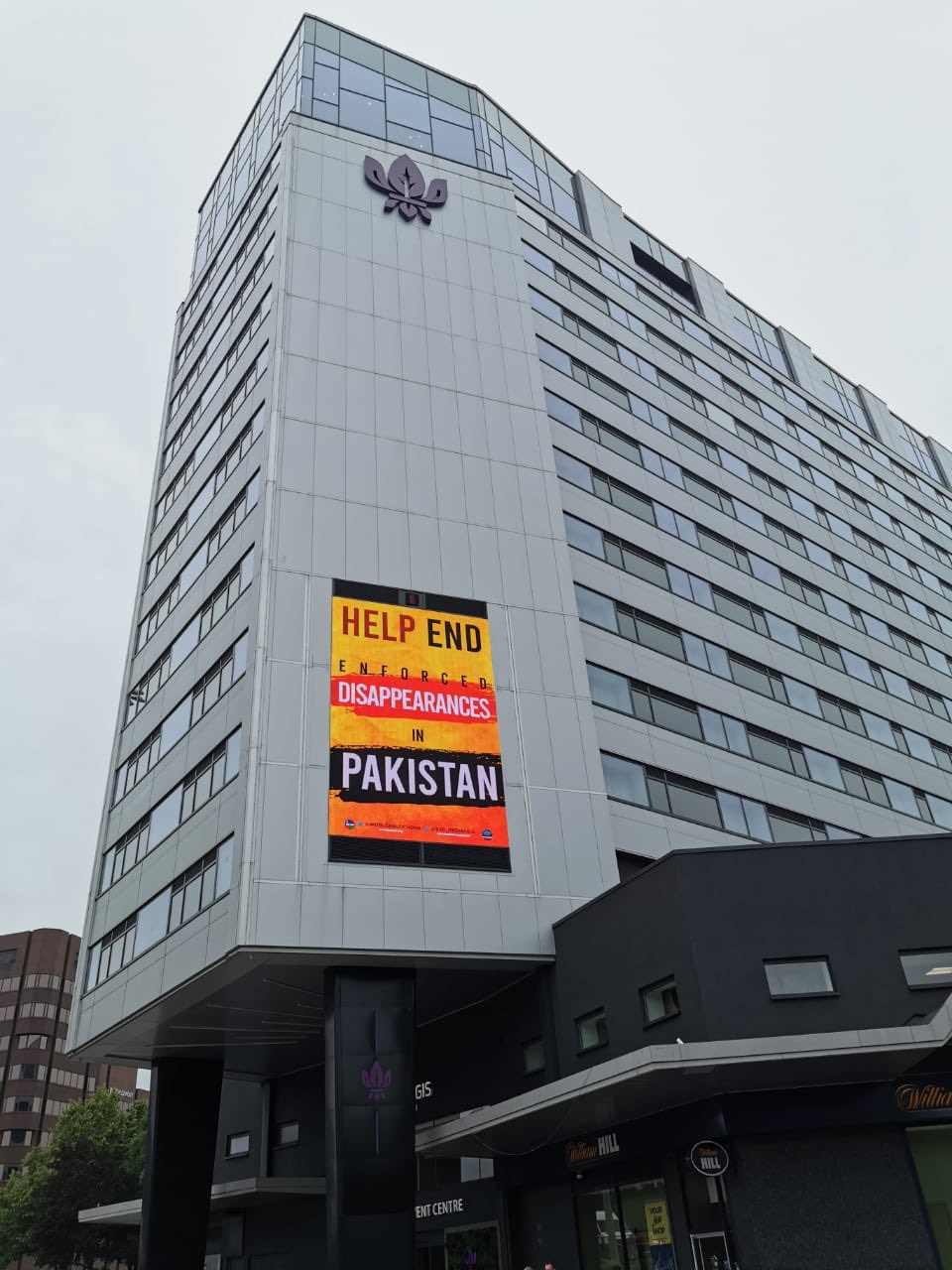 During the Pakistan-Afghanistan clash, a plane flying with anti-Pakistan banners was spotted over the Headingley cricket ground bearing slogans 'Justice for Balochistan' and 'Help end enforced disappearances in Pakistan'. The message was reportedly written by Baloch activists to highlight the disturbing human rights violation in Pakistan. This was by far the most comprehensive political agitation in the World Cup.
There were also political banners against India which read 
"#Justice for Kashmir" and "India stop genocide & free Kashmir" were also seen in the tournament.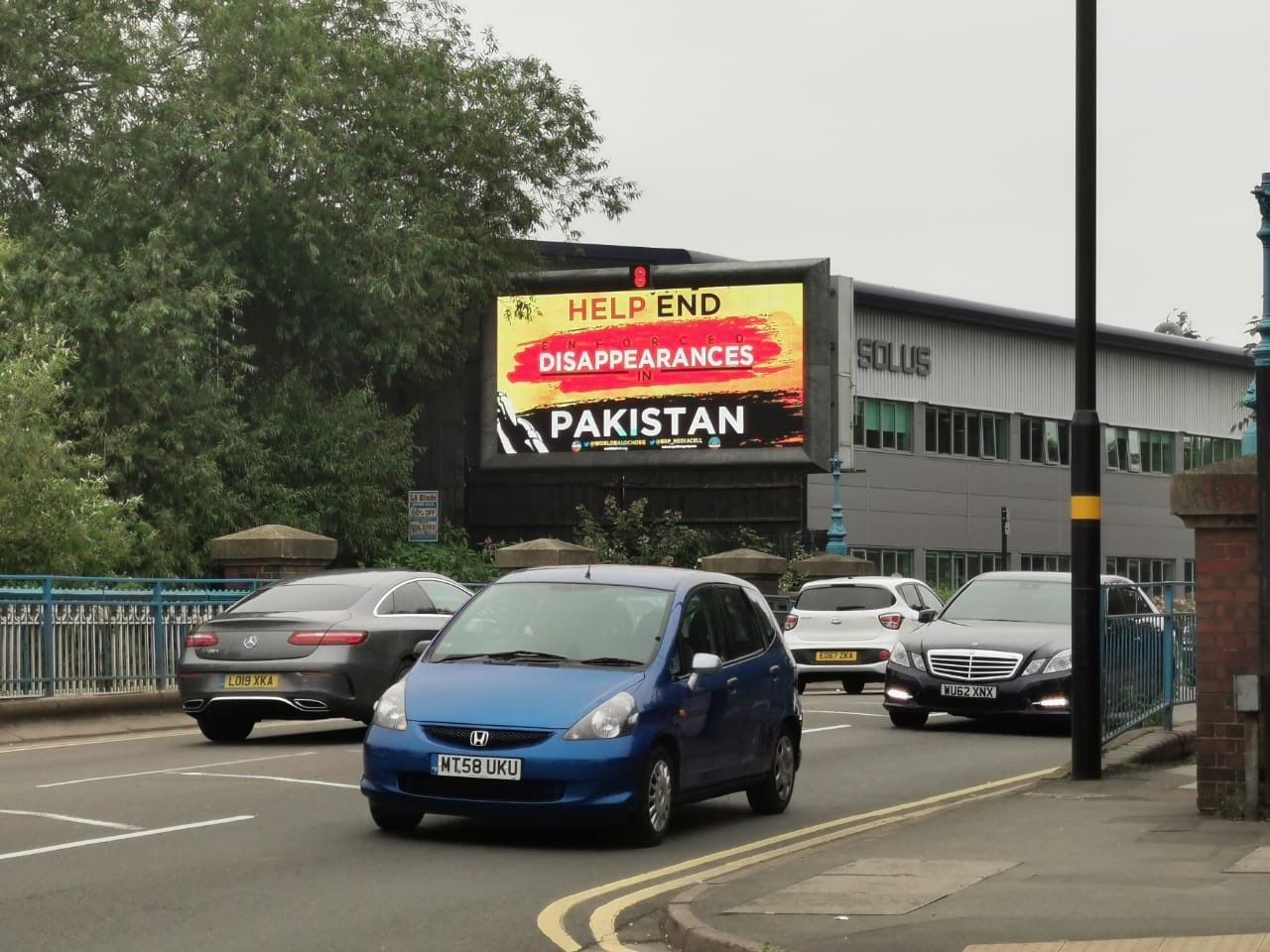 Additionally, few spectators were handcuffed and removed from Old Trafford during the first World Cup semi-final between India and New Zealand after mounting a political protest. The fans were apparently Sikh separatists who wore T-shirts and held banners demanding a referendum on an independent homeland to be carved out of India.