Poland's Ministry of National Defense effectively declined Germany's offer to deploy Patriot air defense systems along its border with Ukraine and has made a pitch to transfer these advanced air defense systems to Kyiv instead.
Poland's Deputy Defense Minister Wojciech Skurkiewicz told Polish news agency PAP on November 28 that the Ukrainians would be able to learn to operate Patriot missile defense systems in a short period, Ukrainian media reported.
This statement comes amid Russian missile strikes aimed at plunging Ukraine into darkness.
"The Ukrainians will be able to learn the Patriots in a very short time; it's is a matter of up to two months," said Skurkiewicz. "The ball is now in Germany's court." Besides, the leader of Poland's ruling party Jarosław Kaczyński has also thrown his weight behind the idea.
⚡️Polish ruling party chief: Germany should send Patriot air defense systems to Ukraine.

Jarosław Kaczyński, leader of Poland's ruling Law and Justice party, said that Germany should hand over Patriot air defense systems to Ukraine.

— The Kyiv Independent (@KyivIndependent) November 28, 2022
It is noteworthy that the Patriot missile systems are combat-hardened and have been previously used to down more than 100 tactical ballistic missiles in combat operations in the Middle East during Desert Storm and Operation Iraqi Freedom.
It can help avert attacks on high-value military targets and crucial civilian infrastructure if deployed by Ukraine.
The statement made by high-ranking Polish officials is significant as it comes days after a stray Ukrainian missile struck Poland, killing two. The incident caused ripples worldwide and was the major catalyst for Germany's offer of Patriot Missile Defense systems to Poland.
The officials in Warsaw initially accepted the offer but now suggest that Berlin deliver them to Ukraine. However, Germany has expressly conveyed its reluctance. Defense Minister Christine Lambrecht stated that the Patriot was "intended" only for the NATO states.
?Rozlokowanie ?? wyrzutni #Patriot na ?? jest korzystne dla bezpieczeństwa Polski. Chodzi o czas reakcji. Kolejny argument dotyczy zagrożenia blackoutem na ??. Z uwagi na zimę oraz brak energii, wywoła to kolejną falę uchodźców — wicepremier @mblaszczak @MON_GOV_PL#wieszwięcej pic.twitter.com/0bVpQ9zm5g

— TOP TVP INFO (@TOPTVPINFO) November 25, 2022
Last week, Polish Defense Minister Mariusz Błaszczak tweeted, "After further missile attacks [by Russia], I have asked the [German] side to transfer and deploy the proposed Patriot batteries along the western border [of Ukraine]. This will allow us to protect [Ukraine] from further casualties and blackouts and enhance security along our eastern border.
In response to Bazczak's suggestion, Lambrecht said that the Patriots on offer are part of NATO's integrated air-defense system. Any possible deployment outside the alliance's territory would need to be approved by NATO and its member states. However, NATO Secretary General Jens Stoltenberg has left the decision up to Germany.
The calls for Patriot missile defense systems are growing louder in Ukraine. The adviser to the head of the Office of the President of Ukraine, Volodymyr Zelenskyy, tweeted on November 27 that "'Patriot system' and 'escalation' are words that cannot be in the same sentence. Air defense is not about offensives but protecting children and civilians from missiles. This a wise initiative by Poland. Correct words of the NATO Secretary General. Waiting for Germany's decision."
Earlier this month, Ukrainian Foreign Minister Dmytro Kuleba urged the US to supply Patriot systems in a phone conversation with US Secretary of State Antony Blinken. With fears about another Russian missile strike looming large on Kyiv, the desperation for better air defense systems is only rising.
Patriots Can Thwart Russian Havoc
Ukraine's Foreign Minister said on Twitter earlier this month: "NASAMS have proved their efficiency already. I am also convinced that the time for 'Patriots' has come," he added. Kyiv has intensified its calls for effective air defense systems in response to the Russian missile attacks on Ukraine.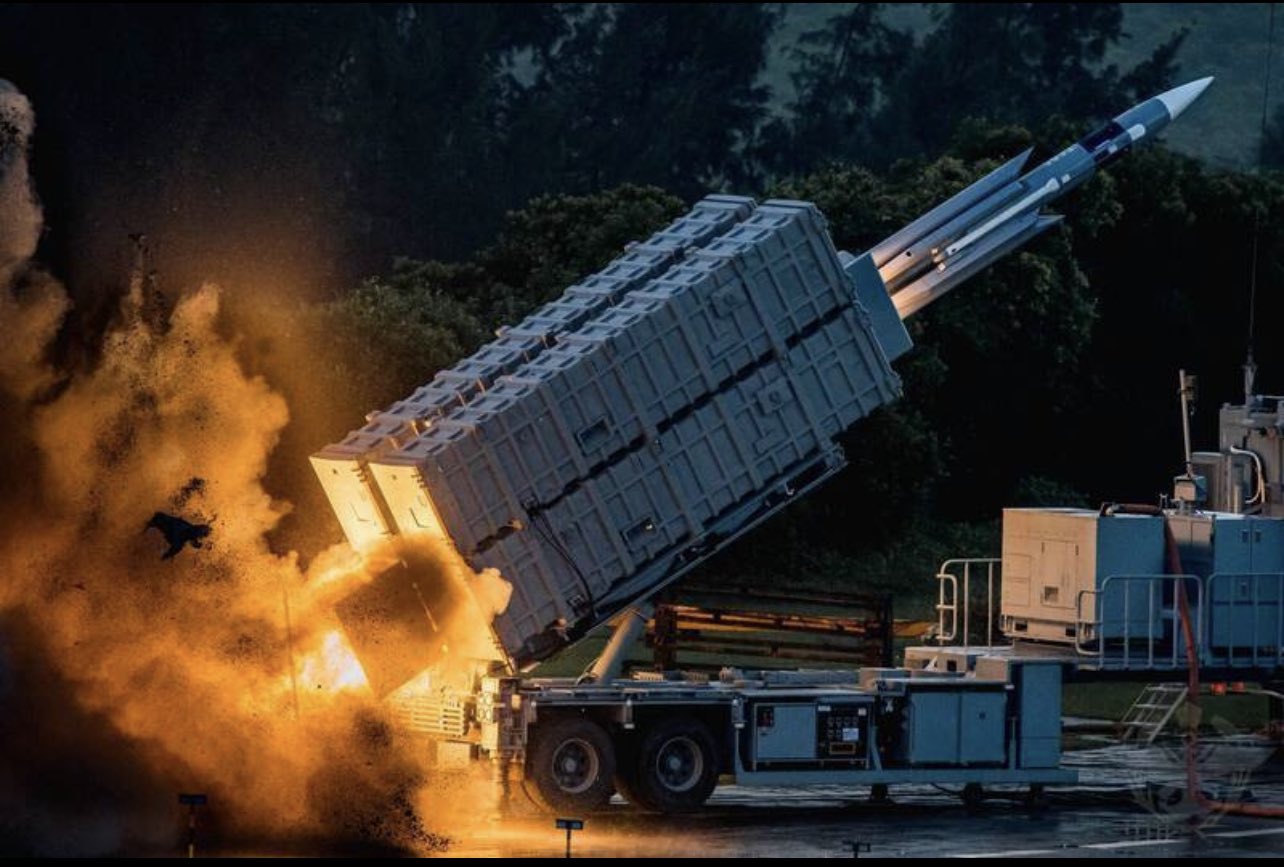 The Russian missile strikes on its power grids have wreaked havoc with Ukrainians emphasizing that the enemy intends to convert the country into a black hole.
Ukraine has deployed the US NASAMS and the German IRIS-T missile defense systems to ward off Russian attacks. Besides NASAMS, Kyiv has also received I-Hawk air defense systems from western countries.
The US uses Patriot missile defense systems in conjunction with other systems like NASAMS and THAAD. Patriot is one of the most advanced multi-mission systems developed in the United States for intercepting fixed-wing aircraft, ballistic missiles, and cruise missiles.
UAVs, cruise missiles, and short-range or tactical ballistic missiles can all be detected, tracked, and engaged by the Patriot system.
These are the weapons that Russia has overwhelmingly deployed to attack Ukraine. According to a senior fellow at the Center for Strategic and International Studies, Tom Karako, speaking to Politico, it is a defensive weapon that would cause Russian pilots to "think twice" before attacking Ukrainian forces.
Separately, the system would be an effectively upper-tier complement to the National Advanced Surface to Air Missile Systems or NASAMS. Ukraine is already operating NASAMS to defend against missile and drone attacks. Since the Patriots offer point defense, they would also complement German-supplied IRIS-T, which protects a larger area.
The officials in Ukraine have maintained that another Russian missile strike could be in the offing, with this week being similar to the one gone by that created a humanitarian crisis throughout the country. This makes the need for Patriot even more urgent.
However, the United States has restrained itself from providing these missile defense systems to Ukraine as it would necessitate the presence of US troops to help Kyiv operate them.
A similar concern could be attributed to German hesitations. While Berlin has stepped up and expanded its military aid to Ukraine, it has refrained from making a move that would spell its direct involvement.
Contact the author at sakshi.tiwari9555 (at) gmail.com