The Chinese People's Liberation Army Air Force (PLAAF) recently held a cross-regional, day-and-night exercise in which different types of fighter jets flew over 5,000 kilometers in less than 20 hours, Global Times reported. 
The report claimed that the exercise encompassed a variety of terrains, including plateaus and the sea, and that it demonstrated not only the great capabilities of the pilots and aircraft but also the solid logistics support capabilities of various airbases.
Warplanes such as the J-11B and J-11BS from a brigade linked with the PLA Air Force reportedly took off from a location in Central China and flew thousands of kilometers to an undisclosed location. 
A Chinese observer told Global Times, "A distance of 5,000 kilometers means that, if flying in a straight line, a plane can travel across the entire country." The jets took off again as night fell, embarking on another long-range flight to a different airbase, according to the report, which noted that the entire cross-regional exercise lasted about 20 hours. 
"We carried out this long-range flight not only throughout the day and night but also took off and landed at many unfamiliar airbases. We flew across a variety of terrains with a total range of more than 5,000 kilometers, as the pilots had to deal with not only weather changes as they flew across different regions but also unexpected mock combat challenges along the way," Guo Enyun, the commander of the brigade, said.
The pilots' air-to-ground combat and attack capabilities were tested during the simulated combat exercises, which were designed without the red and blue teams knowing each other's plans, Guo added. The exercise was carried out in various terrains with the intention of honing pilots' skills.
"The exercises lasted from the day to early morning as we went through terrains like plains, plateaus, and the sea. This honed both our will and skill under realistic combat scenarios," Zhong Haifeng, a pilot at the brigade, was quoted as saying. 
Former Indian Air Force (IAF) pilot Vijainder K Thakur told The EurAsian Times, "The PLAAF exercise was focused on rapid operational relocation. Such exercises are routine in most air forces.
For example, IAF fighter squadrons routinely relocate to a different theater (Rajasthan, Ladakh, Kashmir, Assam) for a week or more to acclimatize pilots to operate in different terrain or carry our live armament training at a well-equipped range (like Pokharan in Rajasthan) in the area.
"The PLAAF exercise apparently focused on the rapidity of the relocation, as well as routing through contested airspace and as such goes beyond what the IAF routinely practices. Also, relocation distances in the PLAAF exercise were far greater."
Taiwan In Focus?
China undertakes these types of exercises on a regular basis in order to evaluate its capabilities and demonstrate its power to its rivals. Taiwan, whose capital is only 1,721 kilometers from Beijing, is usually at the core of these military maneuvers of China's main war plans. 
In recent months, Beijing has increased its military campaign on Taiwan, with PLAAF conducting daily sorties within the self-ruled island's air defense identification zone.
Even in the most recent exercise, an aircraft formation breached simulated hostile air defenses, soared from the plains to the sea, and landed at the designated airbase despite exhaustion from the long flight.
The flight paths utilized in the latest drills were planned to be as near to real battle as possible, with diverse terrains taken into account in defense penetration and air assault training, Gao Ruipeng, a staff officer at the brigade, said.
Meanwhile, the J-11B fighter jet, which was utilized in the exercise, is one of the airplanes frequently reported intruding into Taiwan's Air Defense Identification Zone. This warplane made headlines lately when an upgraded variant of the J-11B fighter jet took part in a recent mock combat exercise over the South China Sea.
The combat range of the J-11B is around 1500 kilometers, which is sufficient to strike Taiwan's forward bases. Last year, a formation of sixteen aircraft, including J-11s and J-16s four H-6 bombers and a Y-8 sub-hunter circled around southern Taiwan before turning north.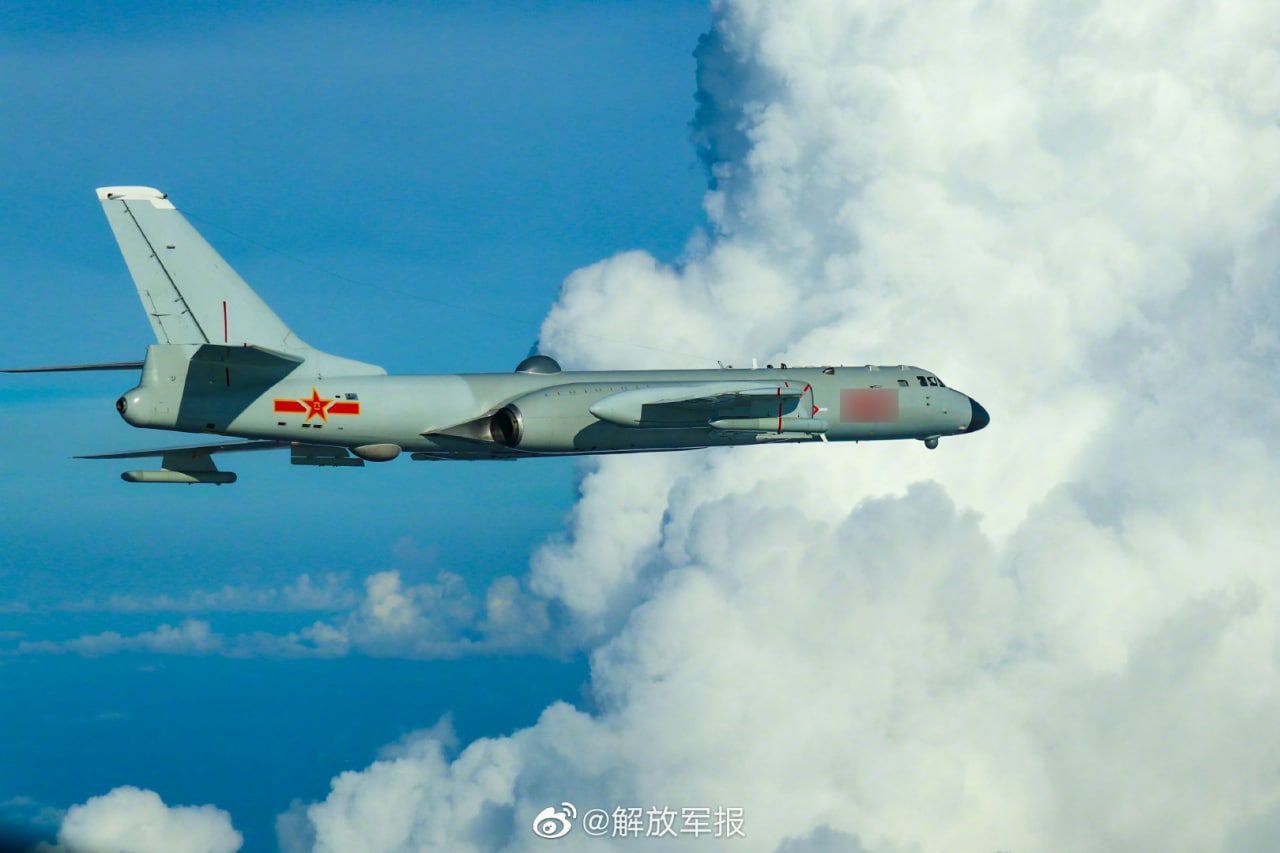 According to David Axe, a defense expert, these maneuvers offer a framework of Chinese naval and air force plans to break through Taiwanese, American, and Japanese defenses in order to encircle and attack Taiwan from the east, where defenses may be weaker than in the west.
Highlighting the same concerns, Thakur said, "A rapid relocation capability could allow the PLAAF to catch an adversary off guard and possibly lead to capitulation without a serious fight. For example, if the PLAAF could overnight reposition its combat aircraft to support an assault on Taiwan, it would preclude US intervention and make Taiwanese resistance futile. In the long term, such a capability could force the US to change its posture vis-à-vis support for Taiwan."
"These capabilities would allow China to intervene in support of a friendly nation far away from its borders. It is clear that China is moving towards acquiring a credible expeditionary capability, which currently only the US possesses," he added.
India On PLAAF's Radar?
While Taiwan may be the primary objective of these actions, India, with whom China has been locked in a border standoff since June 2020, could also be included. In November last year, China's military conducted high-altitude maneuvers near the Indian border. The exercise took place near the Line of Actual Control in the remote Tibetan Plateau region. 
In the same month, the People's Liberation Army also deployed at least one long-range strategic H-6K bomber to China's border with India. It was apparently a message to the Indian military not to exacerbate tensions during the winter months.
Furthermore, China claims to have made significant progress in improving its air combat capacity, particularly in terms of expanding its range of air-to-air missiles. It has now started fielding the PL-15, a long-range radar-guided missile that can threaten targets at great distances. 
Besides that, China has ramped up the production of the fifth-generation J-20 stealth fighters. The radar-evading capabilities of the J-20 could allow China to perform low-observable strikes in the early stages of a conflict.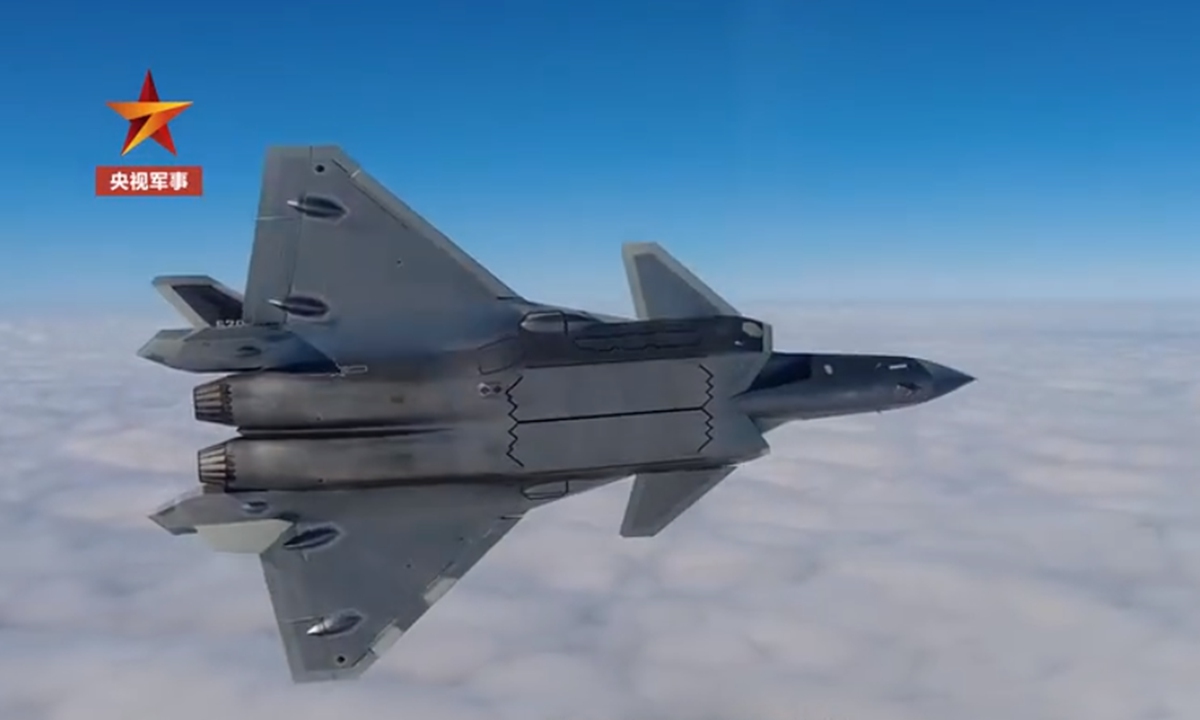 Although it is unclear whether Chinese bombers were involved in the current exercise, they do pose a threat to Indian installations. The latest exercise appears to place a high value on the long-endurance and cross-regional combat abilities of the pilots.
"Such a PLAAF capability would complicate India's contingency planning," Thakur added, expressing alarm over China's rising airpower capabilities. "Visualize what would happen if the next incursion into Ladakh is accompanied by an overnight deployment of several frontline PLAAF squadrons to bases in Pakistan!"
"It's important to understand that China promotes its geopolitical interests through a build-up of military capability to a level of asymmetry that dissuades an adversary from fighting a war," Thakur added.
Air Vice-Marshal (retd) Arjun Subramaniam has also discussed in a piece written for Observer Research Foundation (ORF) the potential of the latest variant of the Chinese-built H-6 bomber to hold six DH-10 cruise missiles—each with a range of around 1,500 km and a combat radius of 1,800 km.
This implies that "Chinese stealth fighters and bombers do not need to become airborne from airfields in Tibet and can launch their cruise missiles on critical Indian military targets from well outside any kind of air defense umbrella the IAF can put in place", according to Subramaniam.
Meanwhile, the latest report also highlighted significant logistical support to the PLA Air Force. This comes as Russia is confronted with significant logistical obstacles in the ongoing war in Ukraine.