Indian business behemoth Tata group will acquire the country's debt-ridden national carrier, Air India. Last week, India's Ministry of Finance announced that a Tata subsidiary, Talace Pvt. Ltd., had provided the better offer for the airline, and had thus been selected to acquire it.
TATA – Air India Deal
The Indian government first signaled its intent of divesting itself of Air India over three years ago. The offers made by the finalists made it quite clear that the Tata Group's bidding of INR 180 billion (US$ 2.4 billion) was the most attractive one.
The government has chosen this Indian conglomerate to acquire Air India along with its low-cost subsidiary – Air India Express — and a 50% stake in airport services and ground-handling firm Air India SATS.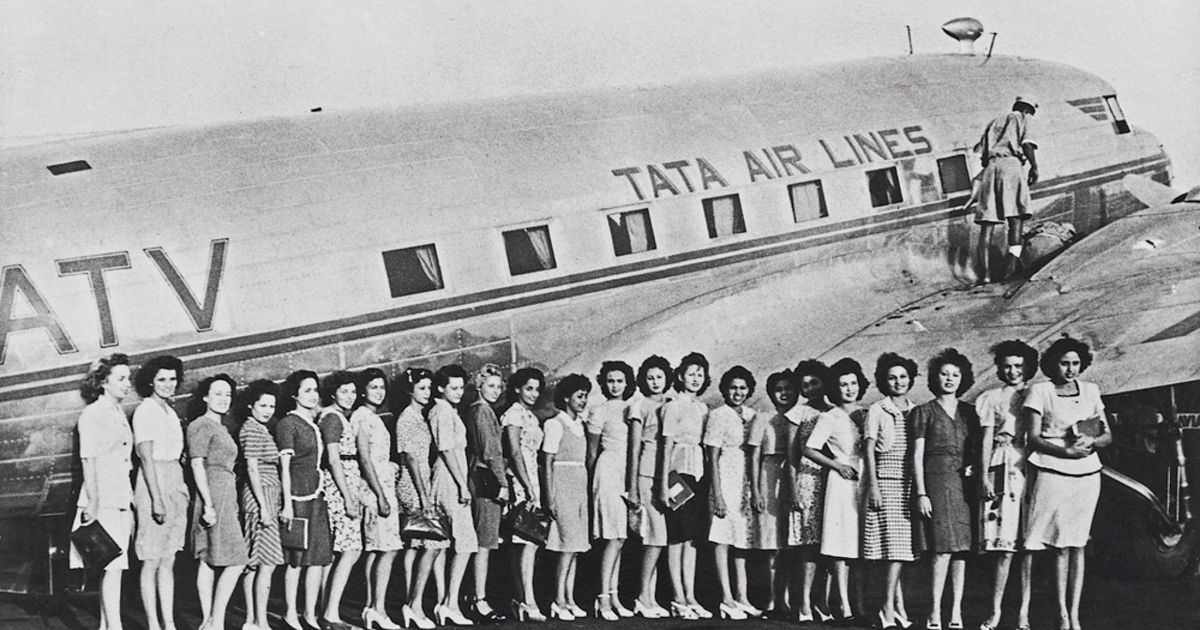 It is interesting to note that the airline, in fact, belonged to the Tata Group before being nationalized around seven decades ago. It was founded as Tata Air Lines in 1932 as India's first airline but nationalized in 1953.
The Tata Group is set to pay the government INR 153 billion to cover part of the airline's humongous debt pile. The remaining INR 27 billion will be earmarked to be paid in cash for the assets of Air India.
This transaction does not include non-core assets like land and buildings. These assets, valued at INR 147.18 billion, will be transferred to the government's Air India Asset Holding Limited (AIAHL) company.
Welcome back, Air India ?? pic.twitter.com/euIREDIzkV

— Ratan N. Tata (@RNTata2000) October 8, 2021
Within the coming week, the issuance of a Letter of Intent (LoI) followed by the signing of a Share Purchase Agreement (SPA) can be expected. Post this, several regulatory agencies will have to provide their sign of approval to the deal.
These agencies include the likes of the Directorate General of Civil Aviation (DGCA), the Competition Commission of India (CCI), lessors, lenders, and other third parties. If all goes smoothly, the deal will close by December.
Once that is done, Tata group's plans for reviving the debt-ridden airlines will move ahead in full swing.
Tata's Plans For Air India Fleet
Sources close to Tata Group said CH-Aviation that the firm was assured that 118 out of the 141 aircraft in Air India's and Air India Express's combined fleet will be in a safe-to-fly condition when the conglomerate assumes control next year.
Currently, Air India's fleet comprises 21 A319-100s (of which 11 are inactive), 9 A320-200s (one inactive), 27 A320-200Ns, 20 A321-200s (7 inactive), 3 B777-200(LR)s, 15 B777-300(ER)s (5 inactive), and 27 B787-8s (8 inactive).
"They have been assured that fifty-eight Airbus A320 family planes, 14 Boeing B777s, and 22 B787 Dreamliners of AI and 24 B737s of AI Express [will be] in airworthy condition, a total of 118. The government will not spend on making AI's grounded planes airworthy but more groundings won't happen," CH-Aviation quoted a source as saying.
However, Vivek Tiwary, a risk analyst familiar with the aviation space, told The EurAsian Times that "it [reviving the airlines] is unlikely to be a smooth process. Although a large fleet of aircraft is a significant strength of Air India, a lot of these planes are old and will require refurbishing, and thus a lot of money."
He further pointed out that while the many prized international slots that Air India has are in favor of the Tata Group, the operations will need to be upscaled to fully utilize them. This would mean expanding the fleet and, therefore, additional investment.
It is believed that Tata Group may have to spend around INR 18 billion on top of the purchase price over the course of the next two years. This huge amount will likely be spent on bringing back 23 grounded jets to serviceability. In addition, it is speculated that a sum of INR 12 billion would also be needed for cabin upgrades across the entire fleet.
It seems that the conglomerate wishes to upgrade the fleet. Work on planning the betterment of the passenger experience in this airline has already begun. There is a possibility that premium classes will be made attractive enough to give foreign carriers competition. The economy class may be refurbished as well.
Cost-Cutting Measures
Not only is Tata Sons planning to upgrade the aircraft but they are also looking to do some cost-cutting and streamline operations of Air India. For this purpose, other subsidiaries of the Tata Group such as IT major TCS and TajSATS will also be involved in the running of Air India.
A Tata Group executive told TOI that TCS already runs the IT systems and applications of most national carriers of other nations. Along with being the technology partner for the airline Vistara, TCS is also involved in managing the IT and digital systems of Singapore Airlines. Vistara is a Tata and Singapore Airlines joint venture
Following the conclusion of the deal, it would step up to manage Air India's IT and digital operations.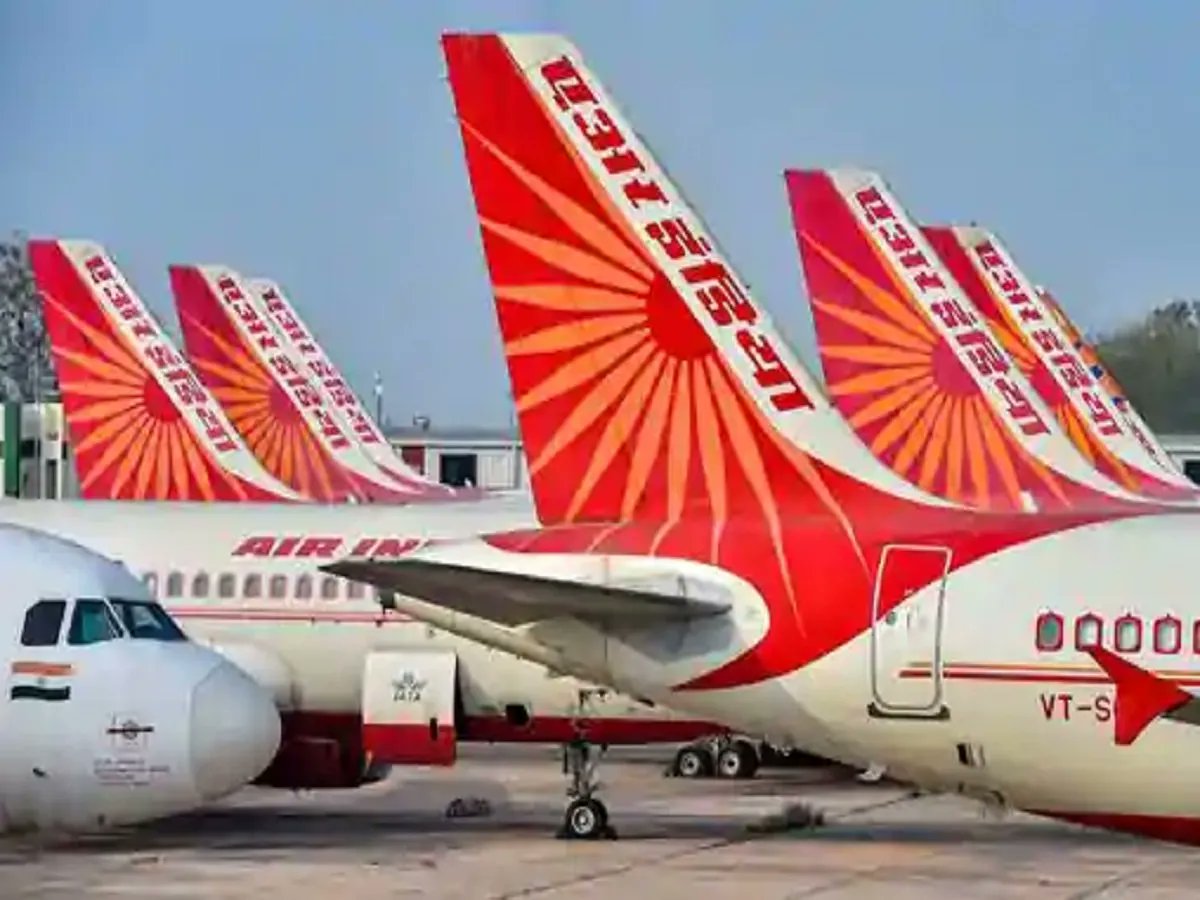 TajSATS, a collaborative venture between the group-owned Indian Hotels Company Limited (IHCL), and the ground-handling and catering service provider SATS Ltd, crucial play a key role in providing related services to Air India passengers as well.
On this, Tiwary noted, "Challenges of integrating the workforce and work cultures, as well as hefty efforts related to modernizing decades-old processes and documents & more significantly technological upgradations, are likely to be prominent merger issues."
Other major changes that the Tata Group plans to make involve a change in leadership as well as shifting of employees.
As a part of its refurbishing plans for Air India, Tata Sons will hire a new CEO for the carrier. Moreover, to fix the commercial problems at Air India through measures such as refinancing costly debt, reducing lease liabilities, and re-establishing vendor contracts, a team led by Saurabh Agrawal, the chief financial officer of the Tata group, will be brought in.
There is a strong possibility that a foreign national will be picked to lead Air India. Competition is an important issue the leadership will have to deal with.
According to Tiwary, "the Tata Group will now own 3 major Indian airlines – Vistara, AirAsia India and Air India. Are these three will be competing for a share of the same pie? If not, then merging them as one entity is going to be a challenging task."
He also noted that Tata will have to compete with the likes IndiGo, GoAir and Spicejet in India. These companies already have a big percentage of the aviation market under their wing. Plus, the new entrants, i.e. Jet Airways and Akasa will add to Tata's challenges.
What About The Existing Staff?
Air India currently has a total of around 13,000 employees. Close to  9,000 of them are permanent staffers, while 4,000 are contractual. The company will also need to address the issue of having one of the worst employee-productivity ratios, Tiwary highlighted.
Tata Group will receive additional assistance from the Centre in clearing the pending INR 1,332 crore owed to the airline's employees. It is likely to institute a voluntary retirement scheme (VRS) to further pare the wage bill. This is going to be no mean feat.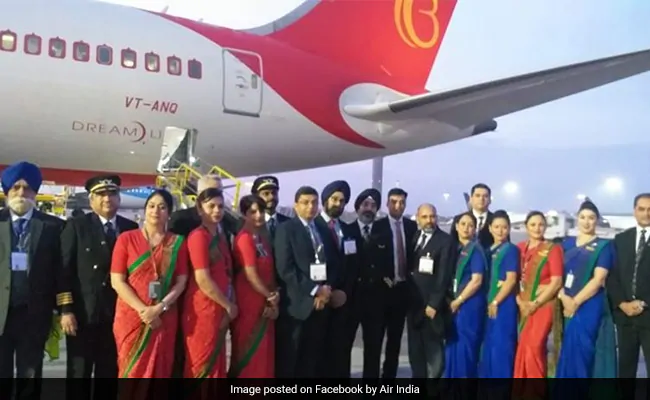 The norms of the bid dictate that Tata Sons will have to compulsorily retain all employees for at least a year from when they start operations. Once this period of a year has elapsed, the conglomerate can offer VRS to employees. Other than this, approximately 1,000 employees will be retiring naturally every year for the next five years.
Tiwary reserved his comments on the potential benefits this new ownership may have on Air India. However, he did sign off on a positive note stating that Tata's deep pockets and emotional connection with the brand could potentially help make the ailing Air India operationally more efficient.
"Either way, this deal is likely to be good for the Indian aviation market since it will foster healthy competition and push other airlines to become more efficient as well. In the end, the customer will reap the benefits," he added.