The Pentagon has taken it upon itself to ensure that the US Air Force is well-prepared to tackle the challenges that adversaries present. In what could be a massive shot-in-the-arm for the service, Pentagon has approved funding for an ambitious dual-stage missile program to maximize firepower lethality.
The US Air Force has awarded Boeing a new contract for work on producing compact and very long-range air-to-air missile designs based on a modular missile concept the company had presented last year.
According to the Pentagon's daily contracting notice, the Air Force Research Laboratory (AFRL) has awarded Boeing a $9.8 million contract to research advanced missile sub-system components to support the Compact Air-to-Air Missile and Extended Range Air-to-Air Missile Systems.
The award will run through September 28, 2027.
The decision comes as a big win for Boeing as it recently lost the contract for developing the Hypersonic Attack Cruise Missile (HACM) to another US Defense contractor Raytheon Technologies. In addition, it marks the realization of a very ambitious concept unveiled by Boeing Aerospace in 2021.
As with other US military air-to-air missile systems, the weapon, known as the Long-Range Air-to-Air Missile, or LRAAM, featured a two-stage configuration with a "kill vehicle" attached to a booster component that falls away when it is burned out.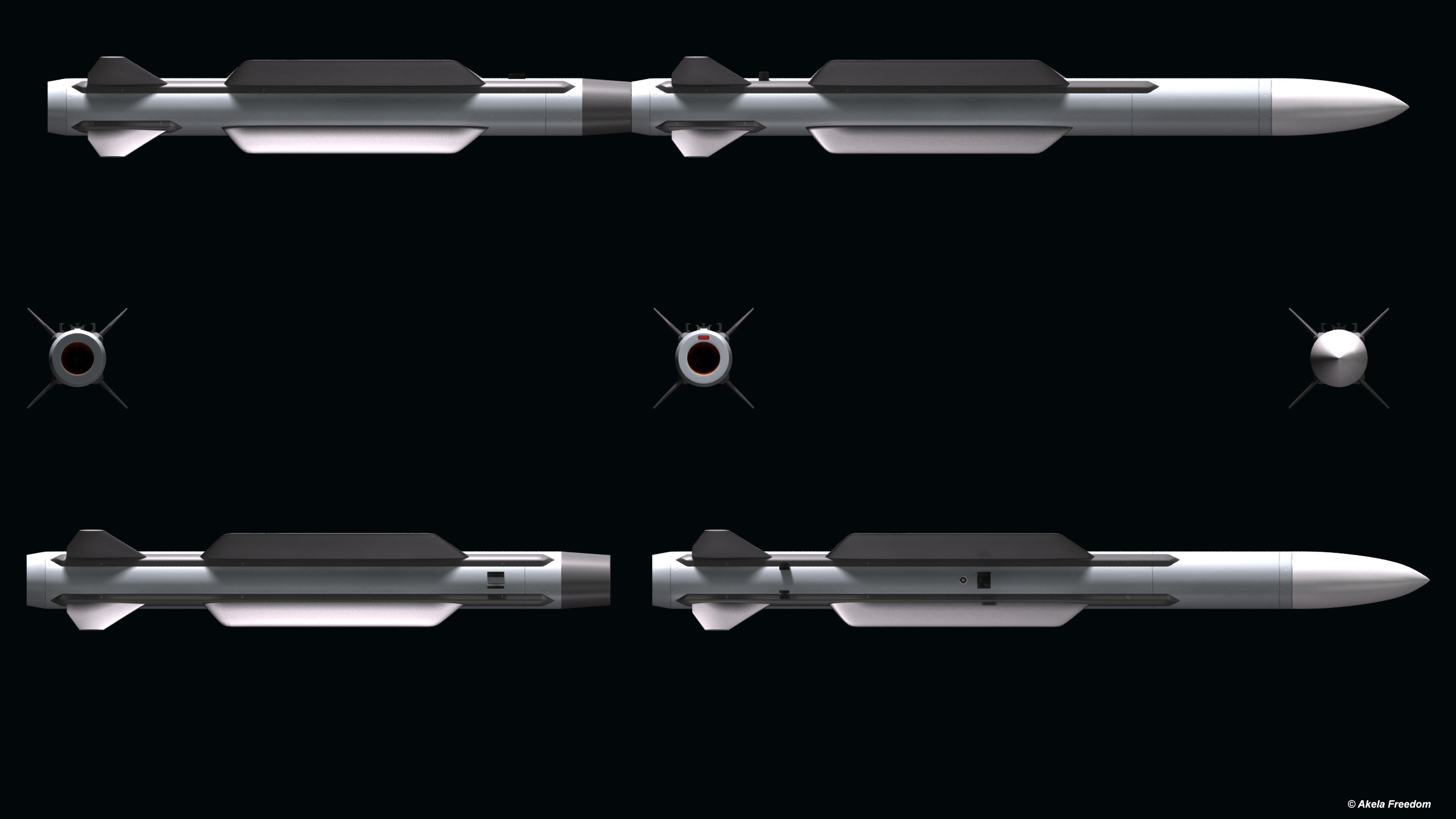 At the time of its unveiling, Boeing claimed that it had developed the LRAAM design based on the so-called Broad Area Announcement (BAA) issued by the US Air Force Research Laboratory (AFRL) in response to a request for proposals for a variety of cutting-edge technologies desired for upcoming long-range air-to-air missiles.
According to AFRL, design submissions could use air-breathing engines like ramjets and single and multi-stage rocket motors.
In the funding approval notice by the US Department of Defense, the specific details about the Compact Air-to-Air Missile (CAAM) and Extended Range Air-to-Air Missile (ERAAM) design or future designs are not explicitly mentioned.
The funding, nonetheless, represents the US Air Force's resolve to invest in more lethal and long-range missile programs like the AIM-260 Joint Advanced Tactical Missile.
Currently, the service majorly deploys the AIM-9X Sidewinder and the AIM-120D Advanced Medium Range Air-to-Air Missile (AMRAAM), which it seeks to replace with more potent successors.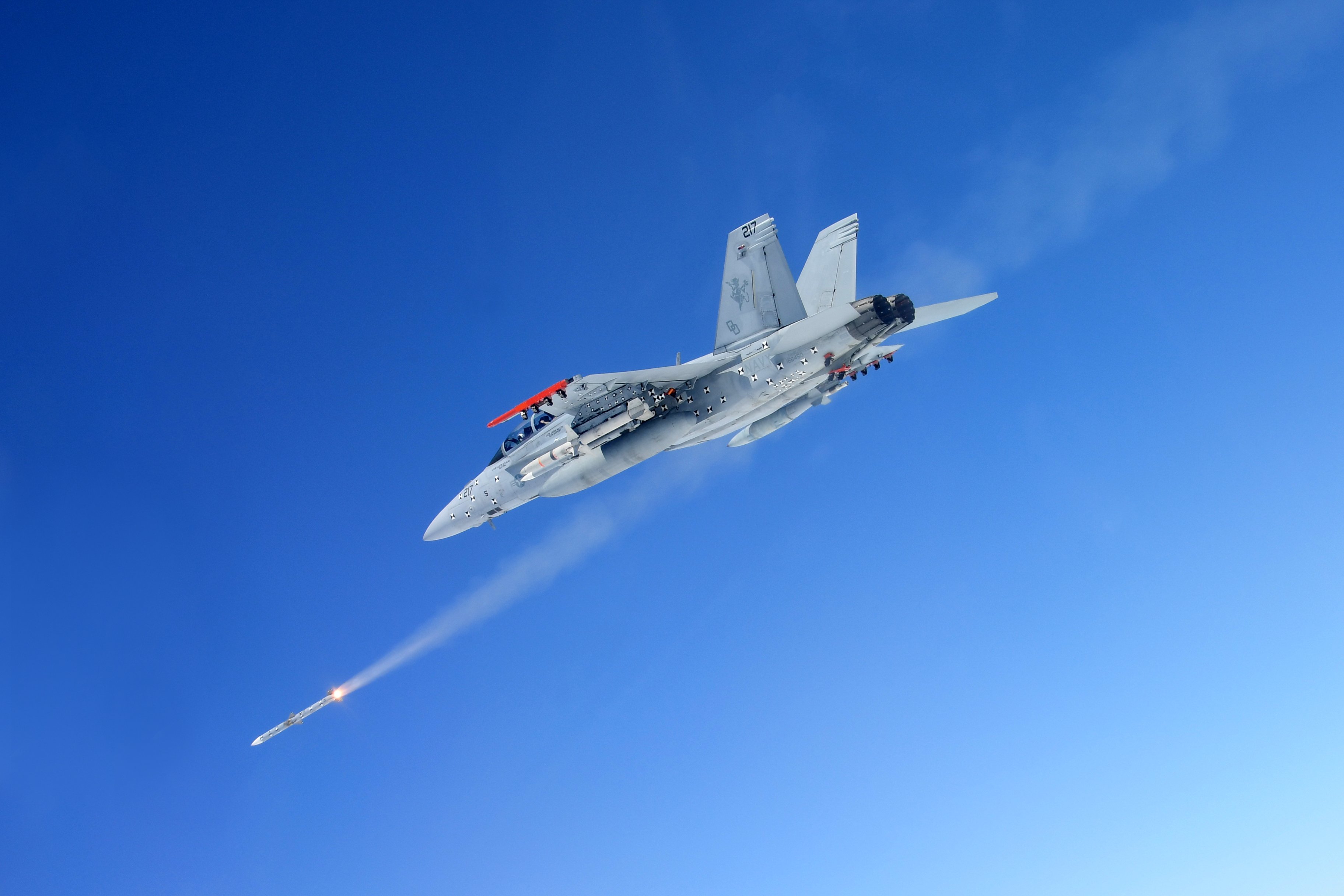 The US Air Force is also exploring Long Range Engagement Weapon (LREW), a concept for a next-generation beyond visual range air-to-air missile to be prospectively integrated into the F-15EX fighters.
This program being worked on by Raytheon is independent of the AIM-260 JATM developed by Lockheed Martin.
The writing, thus, is on the wall that the US Air Force wants to replace its existing fleet of air-to-air missiles with longer-range and more lethal missiles. Besides Raytheon and Lockheed Martin, approval of funding for a Boeing concept is another step in that direction.
Boeing Air-To-Air Missile Development
The publicly displayed version of Boeing's LRAAM missile idea consists of two main parts: a booster section and a "kill vehicle," both of which have a very similar structure. In this form, the booster would initially accelerate and propel the weapon for a period of its flight before stopping.
The kill vehicle would then start up another rocket motor, which would power the missile for the remainder of its flight. In essence, it is an air-to-air missile with two stages. It is a dual-stage propulsion design. However, most other details about the concept and design remain classified by Boeing as of this moment.
Compact missile designs had previously been considered a means to boost firepower capacity by the US Air Force, which could be crucial in future high-end confrontations with adversaries like China, which has advanced missile capabilities.
This becomes even more significant in the case of near-peer conflict like the one that could be fought in the Indo-Pacific.
As a result of numerous cutting-edge uncrewed aircraft projects, many of which include ideas for armed drones that could cooperate with crewed combat jets in air combat situations, interest in smaller air-to-air missiles is developing even more.
Therefore, the interest in compact-range missiles is as significant as long-range missiles that would come in handy for air combat.
At the time of unveiling its missile concept last year, Boeing had said that the weapon makes use of technology that it developed for other projects, and work on the concept used cutting-edge digital engineering and design procedures, which are becoming more and more common among American defense contractors and the US military itself.
Operationally, a highly modular architecture might allow field units to manufacture several tiers of missiles with various capabilities as required based on mission needs.