As the Pakistan Navy's qualitative edge with a smaller yet Air Independent Propulsion (AIP) capable submarine fleet is slightly eroded following reports of being left with only two operational boats owing to technical and maintenance issues, the spotlight again shifts to India's fledgling submarine force.
Clash Of F-35s: Why British F-35B Jets Are Likely To 'Fall Prey' To Israeli F-35As In A Dogfight?
India's Times Now recently reported that of the five Agosta-class submarines of the Pakistan Navy (PN), three are either being upgraded or have defects, leaving the PN with only two submarines – an Agosta 90B (PNS Hamza) and an Agosta 70 (PNS Hashmat), both French-origin vessels.
The Pakistan Navy's five submarines comprise two Agosta-70 Hashmat-class boats, the PNS Hashmat and PNS Hurmat, and three Agosta 90B Khalid-class vessels, the PNS Khalid, Saad, and Hamza.
Of these, Hurmat has a problem with the starboard engine and Electronic Support Measures (ESM), while Saad and Khalid are being 'refitted' by Turkish firm STM.
On the Saad, STM is making it capable of firing the SeaHake torpedoes and Babur-3 Submarine Launched Cruise Missile (SLCM) while Khalid has facing Covid-19 induced delays.  
Indian Navy To Lease Another Nuclear-Powered Submarine Worth Billions Of Dollars From Russia
The Pakistan Navy had indigenously constructed PNS Hamza (the third in the Agosta 90-B class) with Naval Group's Module d'EnergieSous-Marin Autonome (MESMA) AIP, becoming the first in South Asia to have an AIP powered boat in September 2008.
By 2011, it had retrofitted Saad and Khalid with the AIP.
Pakistan is also expected to receive 8 Type 39A Yuan-class AIP-powered submarines beginning late-2023, as per a $5 billion deal with China. Construction of this 'Hangor' class will be split between the Karachi Shipyard and Engineering Works and the China Shipbuilding Trading Company (CSTC).
Thus by 2032, Pakistan is expected to have 11, all of them AIP-capable SSKs.
In January 2017, Pakistan also successfully test-fired the Babur-3, thereby acquiring a nuclear-deterrent role. This was in response to India launching its Agni-V ICBM a month prior on December 2016.
What About the Indian Navy?
A majority of the Indian Navy's conventional submarine force is 1980s Cold War vintage, comprising Russian Kilo-class and German Howaldswerke-Deutsche Werft (HDW) Type 1500 (or now ThyssenKrupp Marine Systems), having outlived their 25-year lifespans.
Refits and Mid-Life Extension Programs will keep them running until the 2030s. At present, 8 Russian Kilos (rechristened the Sindhughosh-class) and 4 German HDW (Shishumar-class) submarines are in service.
The P-75 project that included six French-origin Scorpene-class submarines to be built as a part of a Transfer of Technology (TOT) between Mazagon Docks Limited (MDL) and France's Naval Group has already been delayed by five years.
The first submarine, INS Kalvari was commissioned in December 2017, Vela in May 2019, Khanderi in September 2019 Vagir in November 2020, and INS Karanj in March this year.
The sixth is in an advanced stage of "outfitting". Here too, the absence of a Heavy Weight Torpedo (HWT) for the Kalvari-class leaves it particularly vulnerable, a tender for which was issued only in July 2019.
Neither will these boats have the DRDO-developed Air Independent Propulsion (AIP) that was supposed to be installed on the last two, which were going to be longer to accommodate it.
AIP systems are midway between the conventional diesel-electric powered (SSK) submarines and those run on nuclear propulsion (SSN, SSGN, or SSBN).
On March 9, the DRDO announced the success of its indigenous AIP that is now expected to be outfitted with all the Kalvari-class submarines as they begin refits beginning 2023.
While the Kilo-class can fire the Klub-N cruise missiles from its torpedo tubes giving limited surface-attack capability, problems with its batteries reflected in a fire in its battery pit on February 27, 2014, that killed two officers.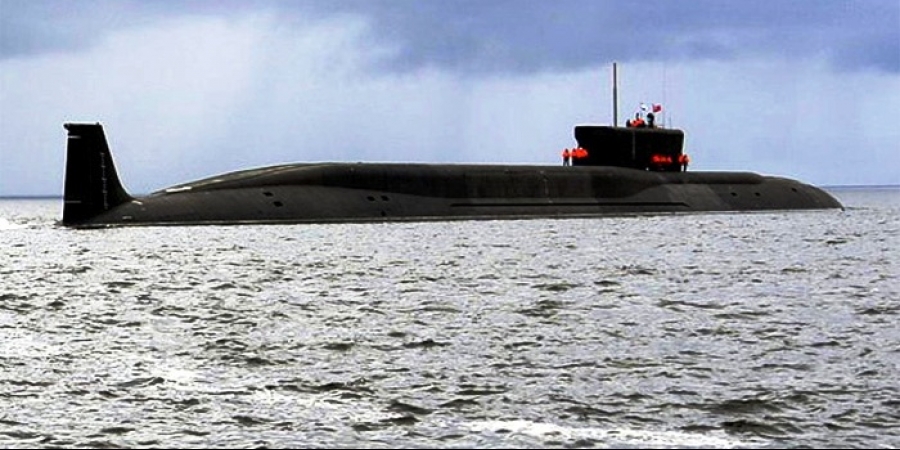 However, by the 2030s, both Kilo and Shishumar-class boats would be decommissioned with India being left with only 11 submarines.
This includes the 6 SSKs of the Kalvari-class, speculated to being without an AIP system assuming the DRDO's installation program is delayed; four INS Arihant-class (first commissioned in 2016; INS Arighat to be commissioned later this year and two other units to be commissioned by 2025); and an INS Chakra III (leased Russian Akula-class) SSN expected by 2025.
The Chakra II was returned to Russia in June this year, a full year before her lease ended owing to issues with her power plant. 
'Rafale Revolution': Why Indian Army Needs A 'Bureaucratic Rejig' To Compete With China In New-Age Warfare?
While the Indian Navy's 30-year submarine building plan envisaged 24 submarines, less than half i.e. merely 6 of the P-75 would be joining the fleet. The follow-on P-75 India (P-75 I) was notified in a Request for Proposal (RFP) only in July this year.
It specifies fuel-cell based AIP capable submarines to be constructed by MDL and L&T with either one of the five selected Original Equipment Manufacturers (OEMs) – South Korean Daewoo, Spain's Navantia, Germany's ThyssenKrupp Marine Systems (TKMS), Russian Rosoboronexport/Rubin Design Bureau (RDB) and France's Naval Group – in a 'Strategic Partnership (SP)'.  
Indian Vs Pakistan Navy: Submarine Power
India's present strength of 17 submarines (4 Shishumar, 8 Sindhughosh, 5 Kalvari-class and 1 INS Arihant), despite not being AIP capable, is more than capable of against just two Pakistan Navy submarines, whose surface arm is also not enviable.
By the 2030s, when the Sindhughosh and Shishumar will be retired, India will have 12 submarines – comprising the 6 Kalvari-class submarines with possibly the AIP installed and the HWTs inducted, along with the four Arihant-class vessels and the Chakra III.
This too is a decent inventory against Pakistan's 11 submarines that includes (8 nuclear-tipped cruise missile capable and AIP-powered Hangor (Yuan-class); and, 3 AIP-powered Khalid-class).
Combined with a capable and experienced naval air arm and aircraft carriers, the submarine fleet gives India a strategic edge, with Pakistan's advanced underwater arm allowing it a mere tactical advantage, that can nevertheless wreak havoc on Indian shore establishments and surface vessels. 
More @ EurAsian Times