While the US and its allies are reluctant to supply fighter jets to Ukraine, a Pakistani billionaire is said to have provided Ukraine fighter jets to help in their war against Russia.
#BuyMeAFighterJet – Ukraine's Latest Crowdfunding Appeal For A Fighter Jet Takes Internet By Storm — Watch
Billionaire Mohammad Zahoor's wife, Ukrainian singer Kamaliya Zahoor said that her husband and other wealthy friends had been silently assisting Ukraine in its struggle against Russia, reported Newsweek, citing Ukraine's TSN.
She said her husband assisted in the acquisition of two jets for Ukraine's air force.
"(Mohammad) gave me the green light to tell this. Because they hid these [actions]. They gave two fighter jets to Ukraine and helped them," she said, according to the report. Zahoor, who used to live in Ukraine and was the former owner of the Ukrainian daily Kyiv Post, has pushed for the safe evacuation of Ukrainian citizens since the Russia-Ukraine war started.  
According to reports, the Pakistan-born British billionaire has been working to raise finances and assist in the evacuation of refugees to the UK and other parts of Europe.
Newsweek claimed that he had also continued to engage with leaders of countries and other powerful people to guarantee that Ukrainians could travel freely.
In an interview with Arab News in March, Zahoor called on the international community to stand with Ukraine as it faces Russian aggression. "I am openly taking the side of Ukraine because after seeing [reports from] Western, Ukrainian, and Russian media, I can see and decide who is telling the truth.
This is the time actually for everyone to speak up for Ukraine, otherwise, every big country is going to swallow its next-door neighbor," he said.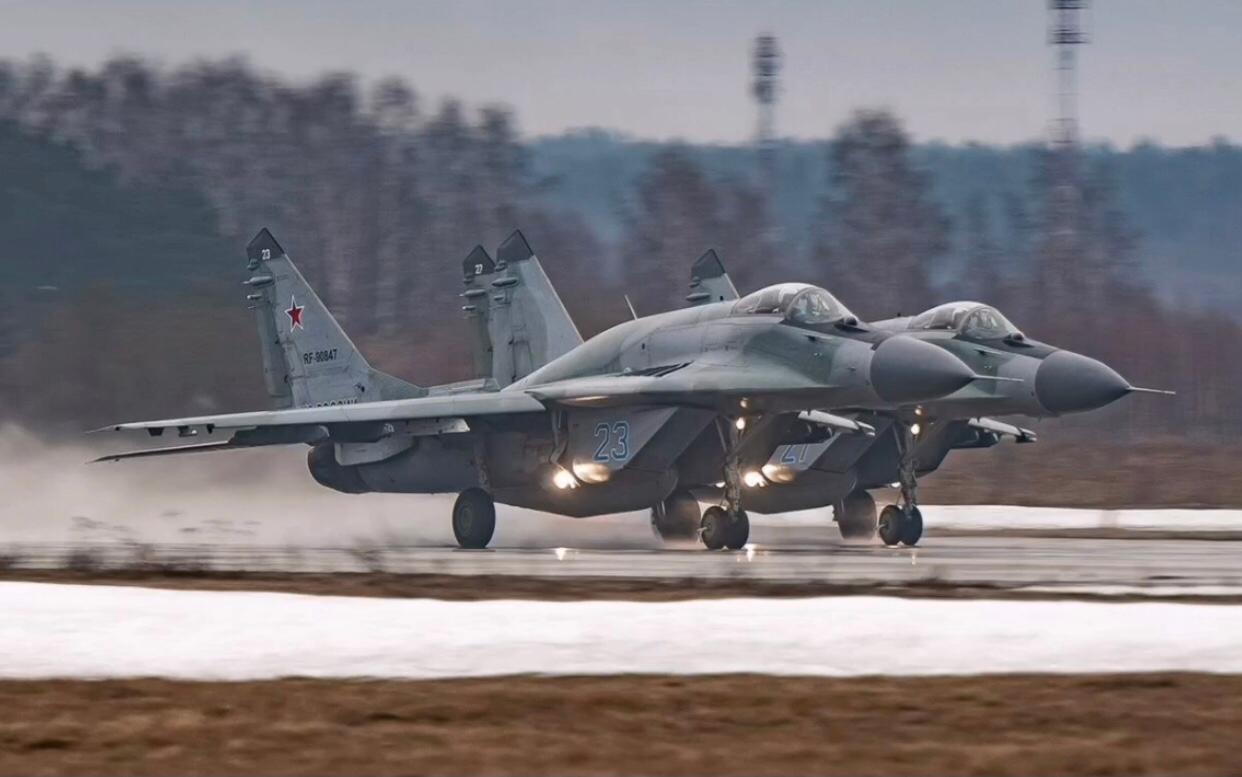 He further said: "I think we are in the worst crisis in the world since the Second World War. We are in the middle of Europe. If something happens to those nuclear power plants, and Ukraine has got 15 of those…The nuclear power plant which was shelled is six times more powerful than the Chornobyl plant. The Russian equipment, I must say, they are not very precise. So, they're sending 10 rockets to get one to the destination."
??✈ pic.twitter.com/2sAKs9Eswd

— IgorGirkin (@GirkinGirkin) May 1, 2022
The Ukrainian air force deployed roughly 125 operable fixed-wing warplanes at the start of the war. This includes around 30 Su-27 interceptors, 50 MiG-29 fighters, 30 Su-25 attack jets, and a dozen Su-24 bombers.
All the planes are Soviet versions that Ukraine obtained from the Soviet Union after falling apart in 1991. All of them are over 30 years old, with only a couple receiving significant modifications.
As previously reported by the EurAsian Times, modern fire-and-forget air-to-air missiles are not available on the Ukrainian Su-27s and MiG-29s. The Su-24s and Su-25s carry only unguided missiles and bombs.
On the other hand, despite possessing hundreds of new fighters and access to advanced guided weapons, the Russian air force has been unable to take control of the skies over Ukraine. It is said to be the combination of Russian mismanagement and valiant Ukrainian defense.
Not to be overlooked, the TB-2s have also played a key role, lately swarming Snake Island, 80 miles south of Odessa, in the western Black Sea. The Russians secured the island on the first full day of action.
President Volodymyr Zelenskyy recently claimed that Ukraine's military shot down its 200th Russian plane. That figure cannot be verified by the EurAsian Times.
Nonetheless, it highlights one of the most startling aspects of the conflict: rather than ruling the skies as anticipated, Russian pilots have not been able to take full control of the Ukrainian airspace.