Pakistan has inducted a new long-range spy plane to keep an eye on Indian submarines similar to what the Indian Navy is doing with China. Will this be enough of a credible deterrent against Indian underwater vessels?
---
A long-range maritime patrol aircraft, the 'Sea Sultan' has been inducted into the Pakistan Navy as part of its ongoing modernization program. The Sea Sultan is a twin-engine modified Embraer Lineage 1000 jet procured to replace its fleet of long-range Lockheed Martin manufactured P-3 Orion spy planes.
Speaking on condition of anonymity, Pakistani defense analysts shared some details about the Sea Sultan and its capabilities with The EurAsian Times.
A Rawalpindi-based defense journalist and researcher said seven to eight more are expected to be pressed into service after the completion of the project. However, he did not disclose how long it will take for the aircraft to be operational.
Joseph P. Chacko, an Indian defense analyst, said it could be anywhere between two and three years before the Sea Sultan can be operational.
He said the procurement was in response to the order of 18 Poseidon P-8 LRMPAs placed by the Indian Navy and claimed that the induction of the Sea Sultan's could have far-reaching implications for the Indian submarines, which have long remained an active threat to Pakistani warships.
The Pakistan Navy currently uses the Leonardo Sea Spray radar-equipped RAS 72 Sea Eagle aircraft. This is capable of carrying out short-range maritime patrols. The Embraer Lineage 1000 jet will be specially customized for long-range operations and the Italian firm Leonardo has once again been called in for the required modification.
Interestingly, both Pakistan's C-27J Spartan and the Franco-Italian ATR 42 aircraft and ATR 72 had been modified by the company for maritime applications in the past. South Africa's Paramount Group has been selected for the Sea Sultan's pre-conversion maintenance, repair, and overhaul.
According to the researcher from Rawalpindi, the Sea Sultans will not be bought from a single manufacturer and instead will be purchased from different private entities. He said that Sea Sultan is currently an empty shell, none of the electronics, which make the aircraft operational for maritime patrolling have been added yet.
The analyst refused to divulge any information on the aircraft's potential configuration as the details are classified. However, he vaguely described it as being in the works of possessing numerous subsystems, including an internal weapons bay.
He confirmed that the Sea Sultan will have Electronic Counter Measures, Electronic Support Measures, and Electronic Warfare systems in line with any modern Anti-Submarine Warfare platform.
He highlighted that that aircraft will have offensive capabilities such as the ability to fire anti-ship missiles. The analyst summarized that Anti Surface Warfare, ASW, and Intelligence Surveillance and Reconnaissance missions will be the Sea Sultan's key roles.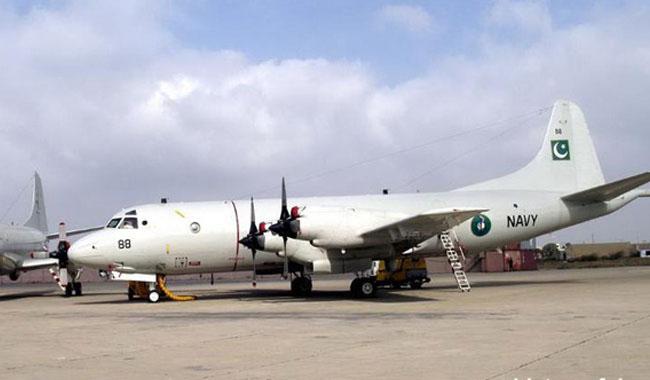 Another Pakistani analyst said Sea Sultan has not been modified yet. "Only the first Lineage 1000 was inducted to formally mark the program. But 3 Lineage 1000s including this are now undergoing conversion with Paramount group handling the overhaul of the aircraft before they are sent to conversion."
The Pakistani analysts place the projected cost of the Sea Sultan to be anywhere between $50 and 85 million, while its modifications may cost $20-30 million per aircraft.
They agreed that the only aircraft capable of meeting the maximum takeoff weight, endurance, and speed could only be met by the Embraer Lineage 1000, but its production was discontinued by the original company. This prompted Pakistan to explore multiple vendors.
Implications For India
This development has inevitably seen defense enthusiasts making benign comparisons between the newly inducted Pakistan Navy's Sea Sultan, and its Indian Naval counterpart, the Poseidon P-8 (P-8I Neptune).
Chacko said the primary task of Sea Sultan will be to "hunt down" Indian Naval submarines and play a role in anti-ship operations.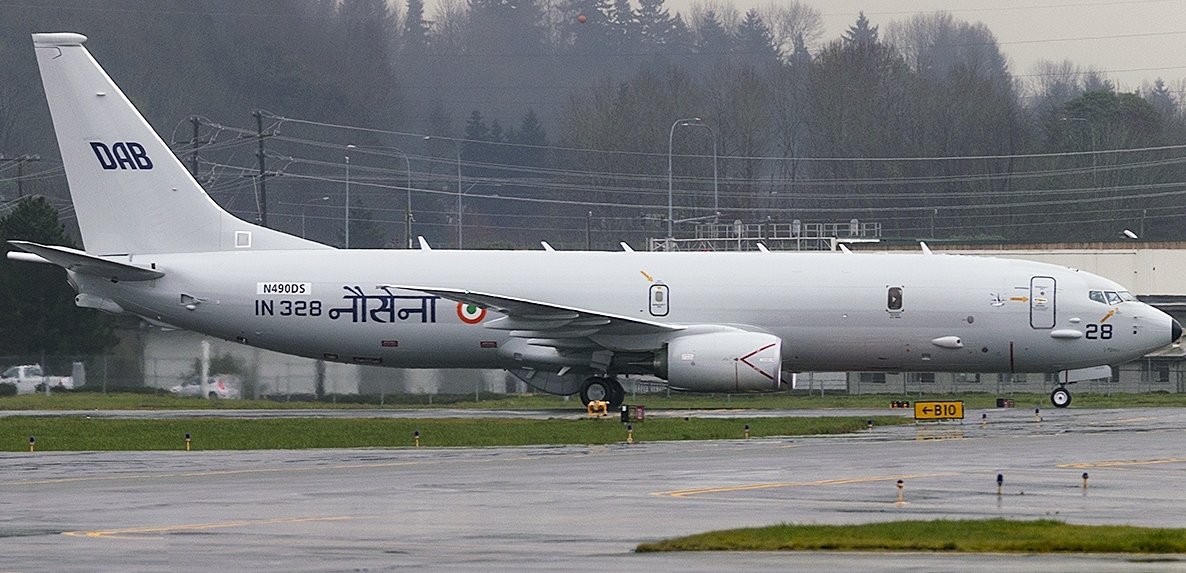 "Pakistan does not have escorts for the plane for long-range operations in wartime. This means that the Sea Sultan will only be good only for peacetime operations and in wartime, the plane will have longer endurance in a nearby area where it can be accompanied by fighter aircraft," he added.
The Indian Navy has far superior LRMPA assets, the source concluded. However, the Rawalpindi-based analyst said that the development is in its nascent stages and the jury is still out. "Only time and circumstances will tell."
'India Needs To Keep A Close Watch' 
Commodore G Prakash (Retd), a veteran Indian Navy aviator, shared his professional views over the induction of the Sea Sultan exclusively with The EurAsian Times.
"Any LRMPA which the Pakistan Navy inducts is bound to be a force multiplier for them, especially if it is capable of ASuW, ASW, ESM and such other standard assets of a good modern MPA. We must keep a close watch, study its operational capabilities and cater to adequate Anti Air/Anti-Missile capabilities to counter them."
"The fact that they have chosen an unproven civil aircraft like the Embraer Linear 1000 to replace the much-proven P3 shows that they have been forced to make a compromise choice, probably for want of good offers from around the world. Converting this aircraft designed for civil flying, for maritime military use is not going to be easy.
"Design inadequacies with respect to engines, airframe, power generation systems, etc. are bound to be a major challenge. Equally challenging will be the task of equipping the aircraft with weapons, sensors, tactical mission systems etc., which will necessitate extensive structural changes. All this will also increase the basic weight of the aircraft, with a negative impact on its overall operational capabilities.
"While they may not have the Americans or Europeans to help out with the sensors, weapons etc. now, assistance from China and Turkey can take them forward, albeit, with major challenges in getting the necessary clearances for safe flying of the modified aircraft. This may be good enough for them to develop a decent LRMPA," he added.
Aritra Banerjee is a defense journalist who has worked in both online and print media. He has laid an emphasis on issues related to military human resources, tactical psychology, military-media relations, professional military education, and combat fitness. He can be reached on email: aritrareporter@gmail.com.