Artificial Intelligence (AI) is proving to be as much a security tool as an economic one in the Indo-Pacific, with the US and China attempting to expand their influence in the region.
Because of AI's increasing role in military applications, the Indo-Pacific, rather than Silicon Valley, is now fast emerging as the principal AI market in the world.
A new report from "Research and Markets" predicts that the radar simulator market alone in the Indo-Pacific will boom from $326.2 million in 2022 to $470.5 million by 2028 for a compound annual growth rate (CAGR) of 6.3%.
"Unmanned aerial vehicles (UAVs) developed by various enterprises have modern capabilities and have extended their reach and operating boundaries," the report states, adding, "There has been a surge in the development of laser-guided missiles with higher accuracy to hit the locked target. To combat this threat in the future, there would be a rise in the development of radars and radar simulators to train operators to combat the rising modern warfare systems."
The report points out that edge computing, AI, and machine learning will be critical in this market, speeding up the development of AI-enabled warfare systems that will, in turn, cause the radar simulator market to surge in the coming years.
"Machine learning and deep learning have increased the computing power of drones, making them smarter and faster," it states. "Furthermore, edge computing integrated with AI has enabled military and defense enterprises to detect faults in their warfare systems and proactively avoid unplanned downtime."
Another study also highlights how the Indo-Pacific has now become the fastest-growing AI market in the world. It says that investments in AI are expected to account for close to 40% of its total information communication technology (ICT) investments by the end of 2023, a growth trajectory scheduled for at least the next decade and miles ahead of the rest of the world which sits at a rough growth rate of 22%.
And this projection does not include the investments made by Japan in AI. Once that is taken into account, the figure will undoubtedly be higher.
Leading Countries Lean Toward AI Tech & Warfare
The US, China, Japan, South Korea, India, Taiwan, and Singapore –  leading countries of the region technologically – have announced multiple-million-dollar national AI strategies to drive AI readiness and regulate AI deployment.
Even other Indo-Pacific countries, like Australia, Thailand, and Indonesia, have established targeted initiatives and programs in strategic sectors to drive the adoption of AI.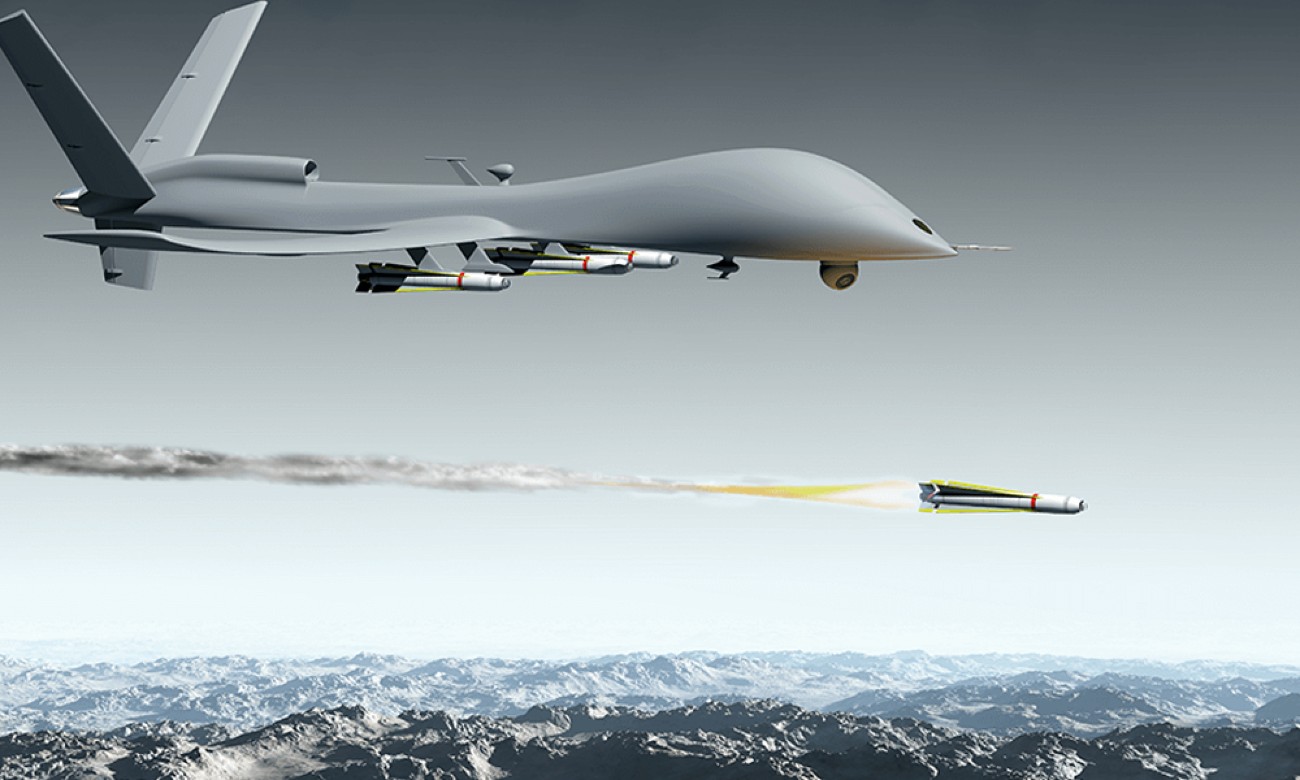 Besides its civilian uses in the areas such as healthcare, agriculture, climate change, and the financial sector, AI has broad military applications. It has great potential in the fields of Intelligence, Surveillance, and Reconnaissance (ISR), cyber security, military logistics, autonomous vehicles, and Lethal Autonomous Weapons Systems (LAWS).
The effective use of AI in applications in rockets, missiles, aircraft carriers, and naval assets and its integration in C4I2SR (Command, Control, Communications, Computers, Intelligence, Information, Surveillance, and Reconnaissance) has made AI an essential feature in every country's national security architecture.
No wonder why Russian President Vladimir Putin has talked of Russia's commitment to AI development and asserted that "whoever becomes the leader in this field will rule the world."
And this also explains why the then US President Donald Trump issued an executive order in 2019 stating that "continued American leadership in AI is of paramount importance to maintaining the economic and national security of the US."
Accordingly, the US is investing heavily in "next-generation air dominance" technology that could include sixth-generation fighters and drones. There are AI-based projects like Project Maven, Defense Advanced Research Projects Agency's (DARPA) Squad X Experimentation program, and the OFFSET program. They are said to have been successfully deployed in Iraq and Syria to identify insurgents.
Likewise, military logistic software (IBM Watson software for predictive maintenance of aircraft and Ground vehicles—Stryker fleet), cyberspace operations, autonomous vehicles such as the Loyal Wingman program (autonomous F-16), RCVs, and swarm drones are some other applications that the US is developing and deploying successfully.
Besides, AI-enabled software like Clearview AI, SpaceKnow, and Snorkel AI support federal efforts in identifying people, gathering geospatial data, and analyzing signals and adversary communications for high-value information, respectively.
China is also pursuing the path of a military-civil fusion with PLA-supported AI developmental goals. It is said to have made significant investments in "Predictive Maintenance and Logistics, Information and Electronic Warfare, Command and Control systems, battlefield software, autonomous vehicles, training simulators, and ISR systems."
It has, for instance, developed the ASN-301 (a reverse-engineered copy of the IAI Harpy loitering munition), the GJ-11 "Sharp Sword" combat UAV, AI-based applications for leak detection, fault diagnosis, and 'smart warehouses' intended to predict and fill orders for material, AI-based knowledge mapping and combat decision support, among other capabilities.
Reportedly, StarSee, one of China's military AI companies, successfully demonstrated tracking US naval assets in real-time off the coast of California in June 2020.
Experts say that due to China's lack of real-world combat experience, AI-enabled war-gaming software like DataExa's AlphaWar (inspired by Deep Mind's AlphaStar) is used for professional military training.
India's Artificial Intelligence Journey
India, too, has begun its AI journey in the military sphere. As Sanur Sharma, Associate Fellow at Manohar Parrikar Institute for Defense Studies and Analyses, points out, Defense AI Council (DAIC) and Defense AI Project Agency (DAIPA) have been constituted with Rs 1,000 crore annual budget specifically for AI-enabled projects. And Centre for AI and Robotics (CAIR), a laboratory of the Defense Research and Development Organization [DRDO], a primary laboratory for R&D in different areas of Defense Information and Communication Technology (ICT), is developing an Al-based Signal intelligence solution to enhance intelligence collation and analysis capabilities of the armed forces. Incidentally, in July 2022, the Ministry of Defense came out with 75 AI-enabled and 140 AI-enabled sensor systems deployed across Pakistan and China borders.
Notably, India is in favor of collaborating with the United States and other friends in the Indo-Pacific to develop AI technologies.
And there has been a positive response. Defense and Foreign ministers of India and the US have called for strengthening the bilateral partnership on emerging technologies. Similarly, India and Japan have also discussed essential areas of bilateral cyber cooperation and reviewed the progress in cyber security, ICT, and 5G technology.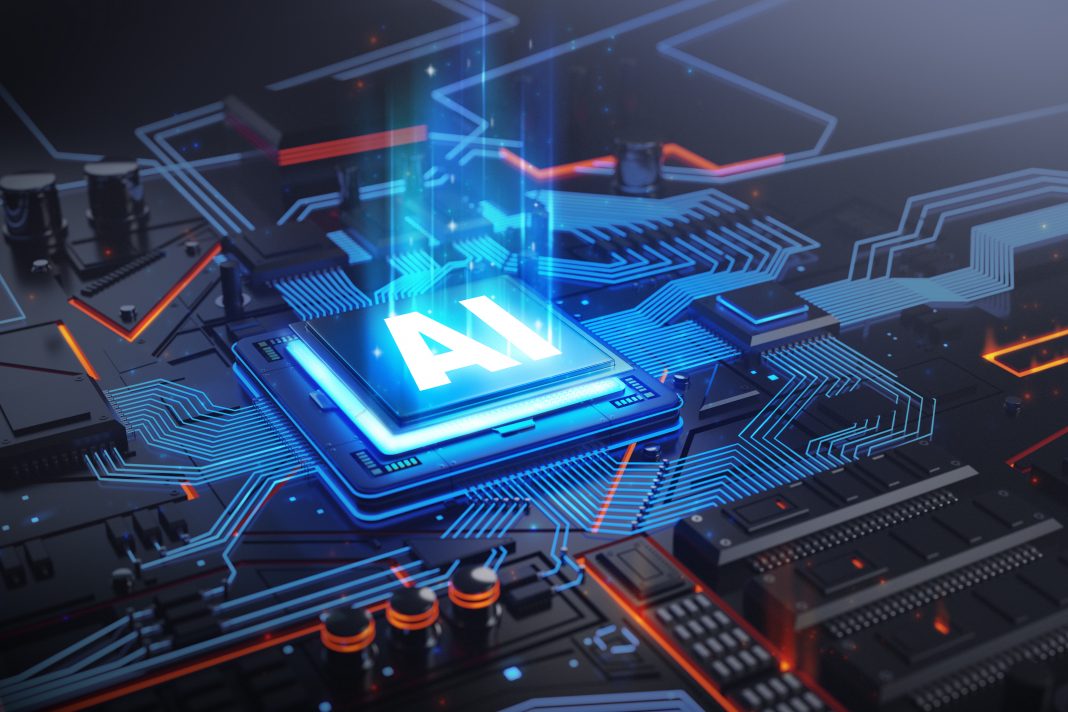 It may be noted here that the US National Security Commission on Artificial Intelligence (NSCAI) has said that despite significant advantages, the United States cannot create AI systems alone and that Washington needs to collaborate with allies, especially in the Indo-Pacific region, to improve capabilities and promote interoperability.
It recommends building "a favorable international technology order." It says that "the United States must work hand-in-hand with allies and partners to promote the use of emerging technologies to strengthen democratic norms and values, coordinate policies and investments to advance global adoption of digital infrastructure and technologies, defend the integrity of international technical standards, cooperate to advance AI innovation, and share practices and resources to defend against malign uses of technology and the influence of authoritarian states in democratic societies.
The United States should lead an Emerging Technology Coalition to achieve these goals and establish a Multilateral AI Research Institute to enhance the United States' position as a global research hub for emerging technology. The Department of State should be reoriented, reorganized, and resourced to lead diplomacy in emerging technologies."
And when talking of America's "allies and partners" in the Indo-Pacific, Yll Bajraktari, Executive Director, NSCAI says, "Technology requires us to look at new allies and partners. New countries are at the forefront of this technology, so we have argued that we must have a technology alliance with India.
We have argued that Israel and the research environment that Israel cultivates needs to be elevated to a different dialogue with the United States… A new EU-United States technology and trade dialogue has been launched.
"AI [Artificial Intelligence] is not a single thing. We tend to look at the AI stack, a combination of hardware, data, algorithms, applications, talent, and the ability to integrate across all these five areas. So when we compare or assess how we and China compare, we look at their capabilities across these six components and our capabilities, and we conclude that the United States has an advantage in three of these six areas.
"We have argued that you need a new type of coalition; you got to build around technology… you need to establish an emerging tech coalition and whether or not this is a gathering of 12 or 15 countries; I know everybody has an opinion of which country should be there, but I think this should be a new coalition of countries… I think there are like seven areas that this coalition should sit down and talk about, from how we set up standards, how we do data sharing, to how do we invest together in R&D, and how we do people exchanges."
However, any coalition of like-minded countries has got some challenges to overcome. Despite AI's benefits, there remains a considerable concern for the legal and ethical issues of AI implementation. For instance, there is the issue of data ownership, security, and information privacy. As most data used by AI is stored in clouds, the security, support, and maintenance capabilities in the provider's cloud storage are essential.
Similarly, AI has challenged traditional intellectual property (IP) notions and aroused many questions. Who is the owner of AI-developed IP: is it the AI inventor or the AI machine itself?
Answers vary from country to country. In democracies, innovating companies usually have less protection of their products because of the judiciary interventions, which tend to support "freedom" to use technologies over their protection. This, perhaps, is the reason why even US companies prefer to invest in China, whose laws are more in favor of AI innovators.
In other words, a coalition of allies and partners in the Indo-Pacific for developing AI must deal with their respective institutional policies and political barriers.
Author and veteran journalist Prakash Nanda has been commenting on politics, foreign policy on strategic affairs for nearly three decades. A former National Fellow of the Indian Council for Historical Research and recipient of the Seoul Peace Prize Scholarship, he is also a Distinguished Fellow at the Institute of Peace and Conflict Studies.
CONTACT: prakash.nanda (at) hotmail.com