A set of data from the International Atomic Energy Agency's (IAEA) Power Reactor Information System reveals that Russia is building more nuclear reactors than any other country in the world.
According to the data, 58 nuclear power reactors are presently being built globally, with 23 of those reactors being built by Russia. As per the IAEA, there are currently 412 nuclear reactors operating in power plants worldwide, with a combined capacity of around 370.2 gigawatts.
Alexander Uvarov, a director at the Atominfo Center and editor-in-chief at the atominfo.ru website, told TASS: "Indeed, Rosatom now is doing the most construction of nuclear power units outside the country. Interestingly, according to PRIS data, our state corporation's direct competitors are currently three Chinese companies: CNNC, CSPI, and CGN. They are building 22 reactors, but it should be noted that they are being built primarily inside China, and the Chinese partners are building five of them together with us."
Regarding what the West was doing to build nuclear reactors, Uvarov added, "If we talk about the Americans and Europeans, they are lagging by a wide margin."
Previous reports stated that nuclear electricity generation, or continuous uninterruptible zero-emission electricity, is now led by China and Russia worldwide. Construction is underway on about 60 nuclear power reactors across 15 nations, primarily in China, India, and Russia. About 70 percent of newly constructed nuclear power plants are in China and Russia combined.
With only a few new reactors under construction, the United States, which once led the world in nuclear energy, is currently trailing behind. Given their massive investments in cutting-edge technology and the expansion of their nuclear power programs, Russia and China are expected to maintain their dominant positions for some time.
In addition to being fierce geopolitical adversaries, Russia and China are America's two main rivals in the race for zero-emission electricity generation. Western policy analysts have warned that nuclear exports are not only profitable but also a valuable tool for entrapment and geopolitical control.
State-owned nuclear firms in China and Russia have the authority to determine the norms for nonproliferation, safety, and security when they export nuclear gear and technology. Additionally, long-term finance and the delivery of nuclear fuel are typically incorporated into agreements by China and Russia, establishing solid bonds and exporting shared ideals.
Although Russia has steadily advanced in creating a global footprint, following the 2011 catastrophe at the Fukushima Daiichi nuclear power plant, construction plans in Japan, the United States, and Europe were mainly shelved, which caused a slowdown of associated sectors in those nations.
Despite mounting criticism from the US and Europe after it invaded Ukraine, Russia—which has the most abroad reactors (19)—remains a significant player in the nuclear power industry globally.
In April, Russian President Vladimir Putin took part virtually in a ceremony commemorating the first fuel delivery to the nuclear power station in Turkey, Akkuyu, which is still under construction. The first nuclear power plant in Turkey is scheduled to start operations this year by Rosatom, a Russian state-owned nuclear power firm. 
Russia is also reaching out to other nations with its nuclear power diplomacy. Unit 3 of Egypt's first nuclear power station, Dabaa, began full-scale construction in May by Rosatom.
A contract was struck in June between Sri Lanka and the Russian nuclear powerhouse Rosatam to construct a nuclear power plant that could run two reactors and produce 300 megawatts of energy. The reports in the Russian media at the time suggested that Moscow would expedite the approval procedure so that construction could start soon.
Later, in August, Hungary announced that its nuclear regulator had granted Russia's Rosatom permission to construct two new reactors at the Paks nuclear power station in line with a 2014 agreement reached by Budapest and Moscow.
The Hungarian Nuclear Energy Authority announced that subject to further approvals, the current 2-gigawatt facility at Paks, which Russia constructed, might be extended with two additional reactors.
Despite crippling sanctions imposed by the West in the wake of the Ukraine war, Rosatom has been leaving its mark all over the world. Construction is underway on its VVER units in Bangladesh, China, Egypt, Hungary, and Turkey. 
Russia's hold on global nuclear energy production has been attributed to its hold on the supply chains and infrastructure. According to the research, Russia mines about 6% of the world's annual production of raw uranium. If other uranium-mining nations boost their uranium mining, that amount can be replenished.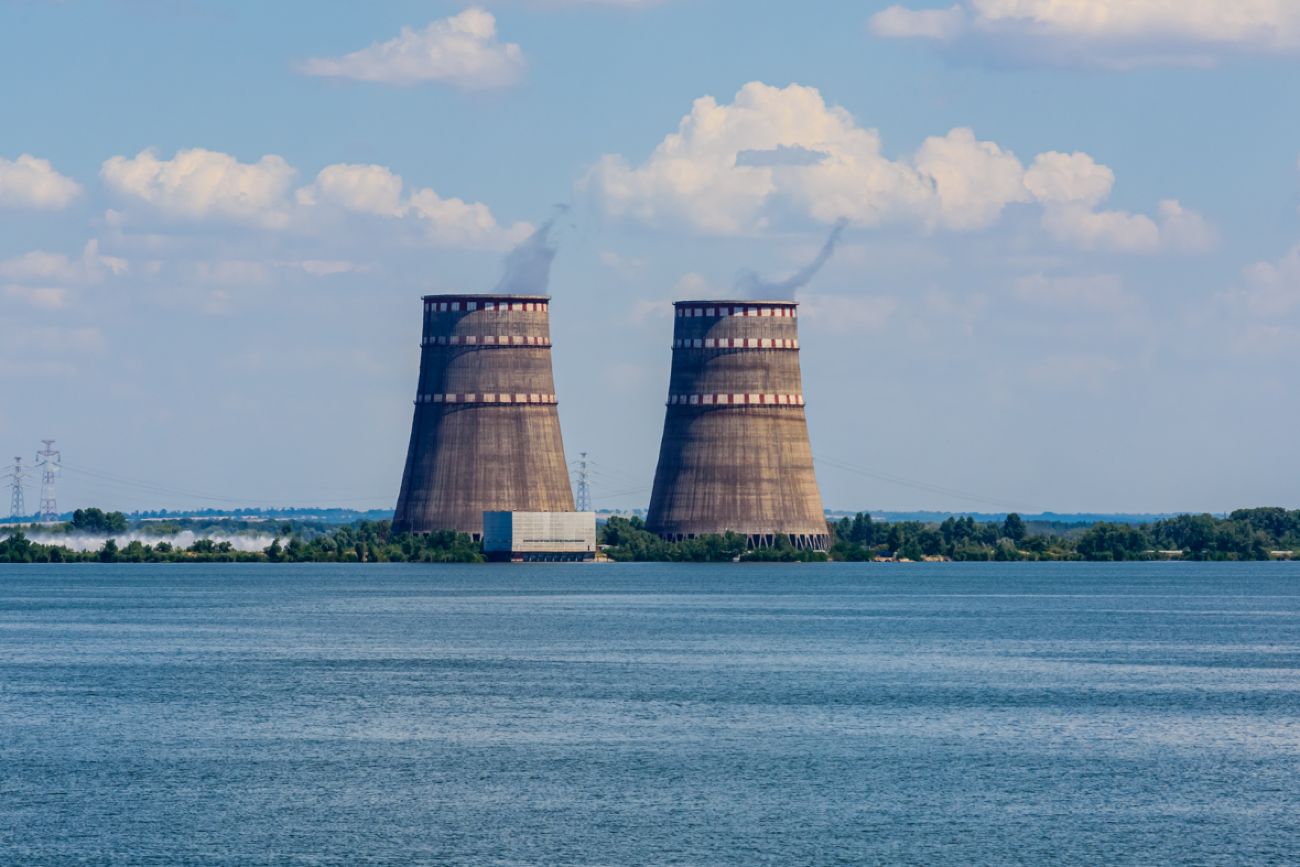 On the other hand, uranium does not enter a nuclear reactor straight out of a mine. It cannot be used as nuclear reactor fuel until it has undergone conversion and enrichment. This is where Russia assumes the tallest role.
A paper published last year by Columbia University's Center on Global Energy Policy states that in 2020, Russia possessed forty percent of the global uranium conversion infrastructure and, in 2018, 46% of the worldwide uranium enrichment capacity. According to the study writers, this was the most recent data accessible to the public.
China is strengthening its ties with Pakistan in the interim. The Unit 3 reactor of the Karachi nuclear power project received operational authorization in May from the Pakistan Nuclear Regulatory Authority.
China also intends to construct a nuclear power facility in Argentina. Argentine President Alberto Fernandez chose to proceed with the project despite requests from the United States to halt it. In an interview with Chinese media, he dismissed potential Chinese threats by referring to it as something the United States had pushed.
For Western countries, uranium enrichment has turned into a weak point. There aren't many enrichment facilities, and Russia leads the world in this procedure. In April, the United States, United Kingdom, France, Canada, and Japan established a nuclear fuel alliance. Although stopping the supply of Russian fuel to Western reactors is the goal, it won't be simple.
With fourth-generation technology and small modular reactors (SMRs), the US, Japan, and Europe aim to catch up. SMRs have an output of little more than 300 megawatts, making them comparatively tiny. Because they are made to cool down nuclear fuel more readily in the event of an accident, they are regarded as being extremely safe.
All said and done, Russia continues to rule the realm with China a close second and the West and its allies playing catch up against the odds.
Contact the author at sakshi.tiwari9555 (at) gmail.com