Not India, but a small Asian nation is expected to overtake China in terms of the wealthy people getting richer when the Covid-19 vaccines start showing results and help mend the pandemic-battered economies across regions.
Biden Will Hit Saudi Arabia Where It Hurts The Most With A CIA Report On Khashoggi Murder
According to the London-based Knight Frank consultancy's forthcoming Wealth Report 2021, Southeast Asia's largest economy is expected to see a 67% annual rise in the number of people becoming ultra-high-net-worth individuals over the five years through 2025.
The report, which will be officially released on March 2, sets the bar at a whopping $30 million, including the value of a person's primary residence.
As per the forecast, the 67 percent surge for Indonesia will be the sharpest not just in the Asian continent, but across the globe.
Victoria Garrett, Head of Residential for Asia-Pacific at Knight Frank, while speaking to Nikkei Asia, said, "Indonesia has always been a sleeping economic giant in Asia with its large young population and rapidly expanding middle class,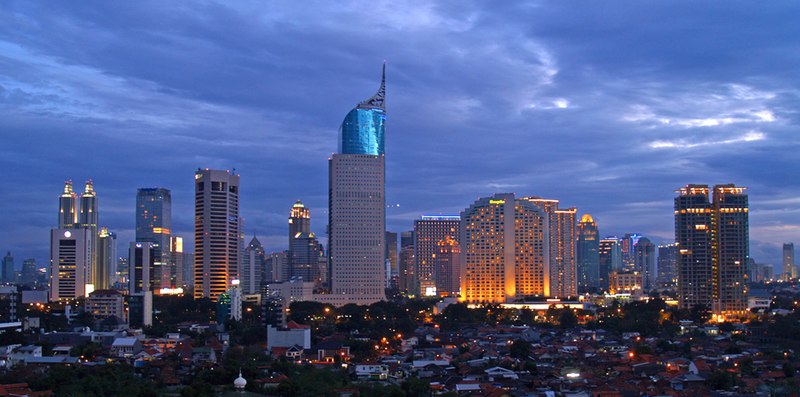 "Coupled with its large domestic consumption base and emerging tech unicorns, like Gojek, there are plenty of opportunities for wealth creation within the country."
India comes in second, which has a projected annual growth rate of around 63 percent, according to the report. The role of Indonesia and India has enabled the Asian continent to hold their lead firmly at the top of the particular forecast.
They were followed by Poland, Sweden, France, and New Zealand. However, China is in the seventh position with a 46 percent increase in the ranks of the very wealthy.
According to Garrett, the role of countries such as Indonesia and China, which have large and growing markets, has made sure that Asia remains a prominent center for the generation of wealth.
"Over the past decade, the region has developed and deepened its technological capabilities and infrastructure rapidly, accounting for a large share of global growth in technology company revenue,"
"This in turn has seen wealth and business in the region grow exponentially," said Garrett.
Follow EurAsian Times on Google News