The US Air Force (USAF) is pursuing its Next-General Air Dominance (NGAD) program on a war footing. In tandem with developing a manned sixth-generation fighter aircraft, the USAF is set to kick off a contest for an adjunct loyal wingman drone.
---
The USAF Secretary Frank Kendall recently announced that the service could float a contest for the drone counterpart of the sixth-generation manned fighter as early as fiscal 2024. He was speaking at the Defense News Conference 2022 in Arlington, Virginia.
According to Kendall, the Air Force is currently in "early conversations" with industry players as it develops an acquisition strategy for a program known as Collaborative Combat Aircraft (CCA).
The CCA program would field one or more unmanned aircraft types as a component of the service's Next Generation Air Dominance (NGAD) family of systems.
"We have to go get money from Congress to do this," he said during the Defense News conference. In FY23, the Air Force has funding to "figure out exactly how we're going to do this and prepare for a competition. I would expect the competition to occur in FY24," Kendall said.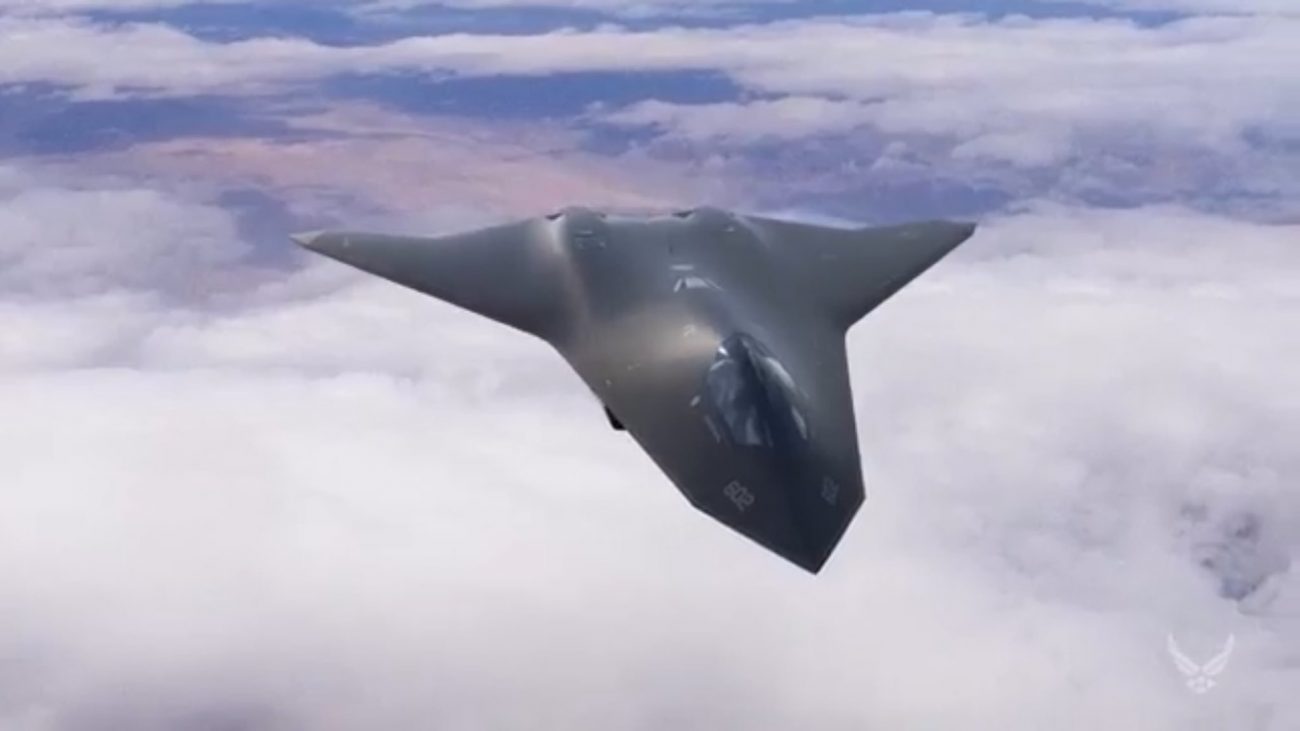 Earlier in August, Kendall had described a vision of five or so CCAs to pair with a fighter. It is pertinent to note that the Air Force Chief CQ Brown has also clarified his position stating that the service was looking at various air and ground-based platforms to control these CCAs, and it would not be an exclusive adjunct to the NGAD, as previously reported by Air Force Magazine.
Brown said the service considers CCAs being directed from F-35s, "from a seat on the E-7 Wedgetail," which is set to replace the E-3 AWACS, or from a KC-46 tanker, as well as "ground stations."
Like the NGAD manned aircraft, there will be few details about the loyal wingman drone program in the public domain, Kendall added. "It's going to be a black program. It's still going to be classified," he said. "We don't want to reveal what we're doing."
Air Force Secretary Frank Kendall says the unmanned collaborative combat aircraft competition will likely kickoff in fiscal year 2024. But don't expect any details in the budget docs because it will still be a black program.

— Lee Hudson (@LeeHudson_) September 7, 2022
The USAF has not officially notified the role of uncrewed aircraft under the NGAD family of systems. However, it is expected to carry out wide-ranging operations focusing on Intelligence, Reconnaissance, and Surveillance (IRS) missions.
In a conversation with Mitchell Institute of Aerospace Studies earlier this year, USAF Pacific Commander General Kenneth Wilsbach made a case for autonomous unmanned aircraft deployment in case of a conflict with China which has a very sophisticated Anti Access/ Area Denial system in place.
The CCAs could be used for penetrating strike missions over the mainland of China.
What Do We Know About The NGAD Drone System?
At the conference, Kendall explained how the Air Force might set up the program and which businesses are most likely rivals in the race.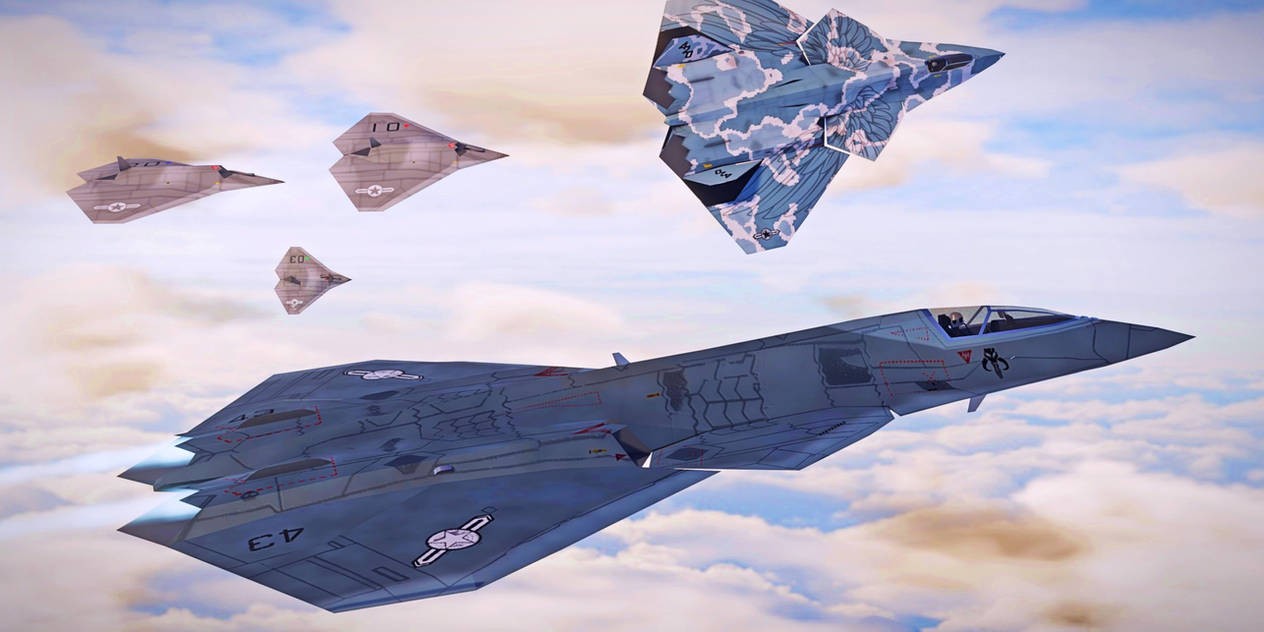 The three aerospace primes, Boeing, Lockheed Martin, and Northrop Grumman, could be expected to compete to build the manned sixth-generation fighter that will serve as the foundation of the NGAD family of systems.
Kendall said, "We are talking to some industry partners already involved with the NGAD program." In August, the USAF awarded General Electric (GE) Aviation, Pratt & Whitney (P&W), Boeing, Lockheed Martin, and Northrop Grumman, each an indefinite-delivery, indefinite-quantity contract for the prototyping phase of the Next Generation Adaptive Propulsion (NGAP) program.
"The expectation is that these aircraft can be designed to be less survivable and less capable but still bring an awful lot to the fight in a mixture that the enemy has a very hard time sorting out and dealing with," Kendall said. "You can even intentionally sacrifice some of them to draw fire, if you will, to make the enemy expose itself."
The Air Force wants drones to cost no more than half as much as an F-35, making the most expensive CCAs around $40 million. However, Kendall said he would like to spend "a factor less than that" because some drones will be lost in combat.
It would be far easier for the USAF to lose unmanned atrritable aircraft than expensive, high-end fighter jets.
According to Kendall, the final cost will depend on the mission equipment the service decides to install in the drones. Fielding CCAs with various mission packages has advantages, and options include adding weaponry, sensors, electronic warfare systems, or other effects.
"That's a way to keep the cost down," he said. "It raises the uncertainty that the adversary has to deal with because he doesn't know which is in any given aircraft; he has to take each of them seriously as a threat. And so whether they all carry weapons or a subset carries weapons, he will treat them all as if they do. He has no choice."
The NGAD manned aircraft is expected to cost hundreds of millions of dollars to the US Air Force, surpassing the expensive fifth-generation F-35 aircraft. Therefore, the emphasis on low-cost, uncrewed aircraft that support the expensive fighter jet is not misplaced.
The Air Force must take steps to start learning how to employ combat drones alongside fighter aircraft as it develops CCAs, Kendall said. This includes knowing how to maintain such drones, how to organize a unit's personnel, and how unmanned operations would be integrated into battle management.
Kendall's vision includes over five drones flying alongside a combat aircraft and performing missions such as strike, surveillance, and electronic warfare or serving as decoys to draw fire, with few instructions from a human pilot.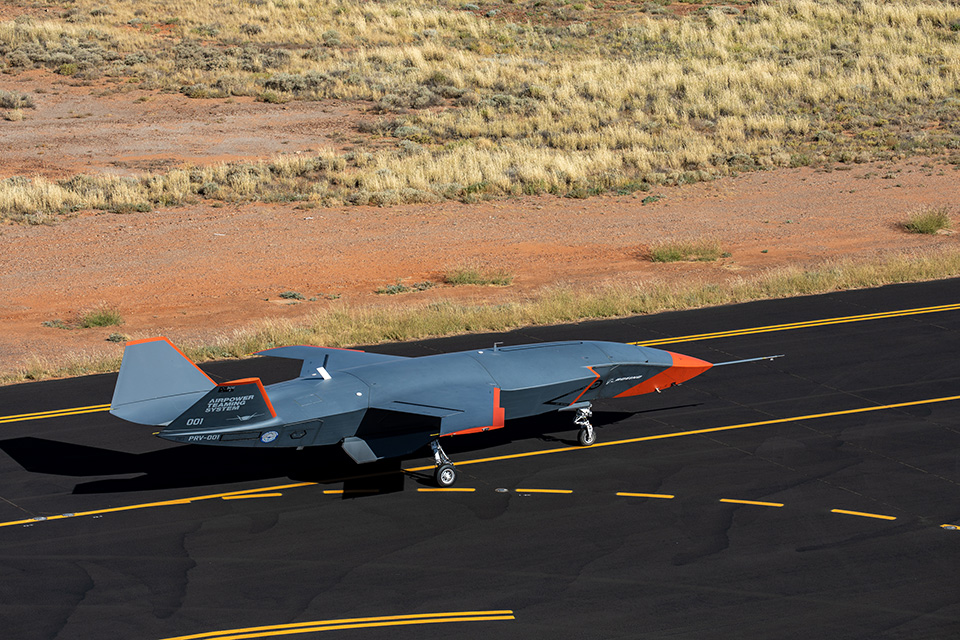 During a press briefing in Canberra in late August, Kendall revealed that the US was looking to cooperate with Australia on unmanned platforms, including the Boeing MQ-28 Ghost Bat drone. The MQ-28 is the first military aircraft produced by Australia in nearly 50 years.
Incidentally, one of the drones is now in the United States, with Boeing eyeing an opportunity to pitch it to the service as part of future advanced drone initiatives.
Contracts to construct autonomous aircraft supporting the Skyborg program in 2020 had been awarded to Boeing, General Atomics, and Kratos. Boeing is no longer part of the Skyborg program but would undoubtedly want to plug in the CCA program for the next-gen air dominance program.
"You'd be employing an integrated unit at subscale," Kendall said, adding, "Not a wing, maybe a squadron, maybe less, but you'd be integrating these [drones] with existing aircraft in a way that sort of proves some of the tactics, techniques, and procedures, as well as things like maintenance concepts …and organizational structures."
Overall, it is too soon to predict how the Air Force will carry out its CCA objectives, but its future manned-unmanned teaming vision is becoming more evident. It could become a reality by 2030 when the NGAD-manned aircraft is expected to enter service.